Venus Williams is an American professional tennis player who has been ranked world No. 1 by the WTA for 11 weeks. She has won 4 Olympic gold medals.
Biography
She was born in Lynwood, California, on June 17, 1980, the fourth of Richard Williams and Oracene Price's five daughters. (Richard had three daughters from a previous marriage).
Venus is the sister of another world-renowned tennis player, Serena Williams.
Williams began playing tennis when she was only 4 years old.
Richard got the idea to start training Serena and Venus tennis after he saw Romanian tennis player Virginia Ruzici win $40,000 in a tournament in 1980. Soon, he drew up a 78-page plan to turn his daughters into the game's next stars.
When Venus was 10, her family moved to West Palm Beach so that she and Serena could attend Rick Macci Tennis Academy. She also began entering local junior tournaments.
At the time, Richard stated in the New York Times Magazine that Venus' only weakness is she's overconfident.
Venus turned professional in 1994. She played her first WTA tournament in Oakland in the fall of 1994.
She stopped attending Rick Macci's academy in 1995 and her father coached her instead. In the same year, Venus signed an endorsement deal with Reebok.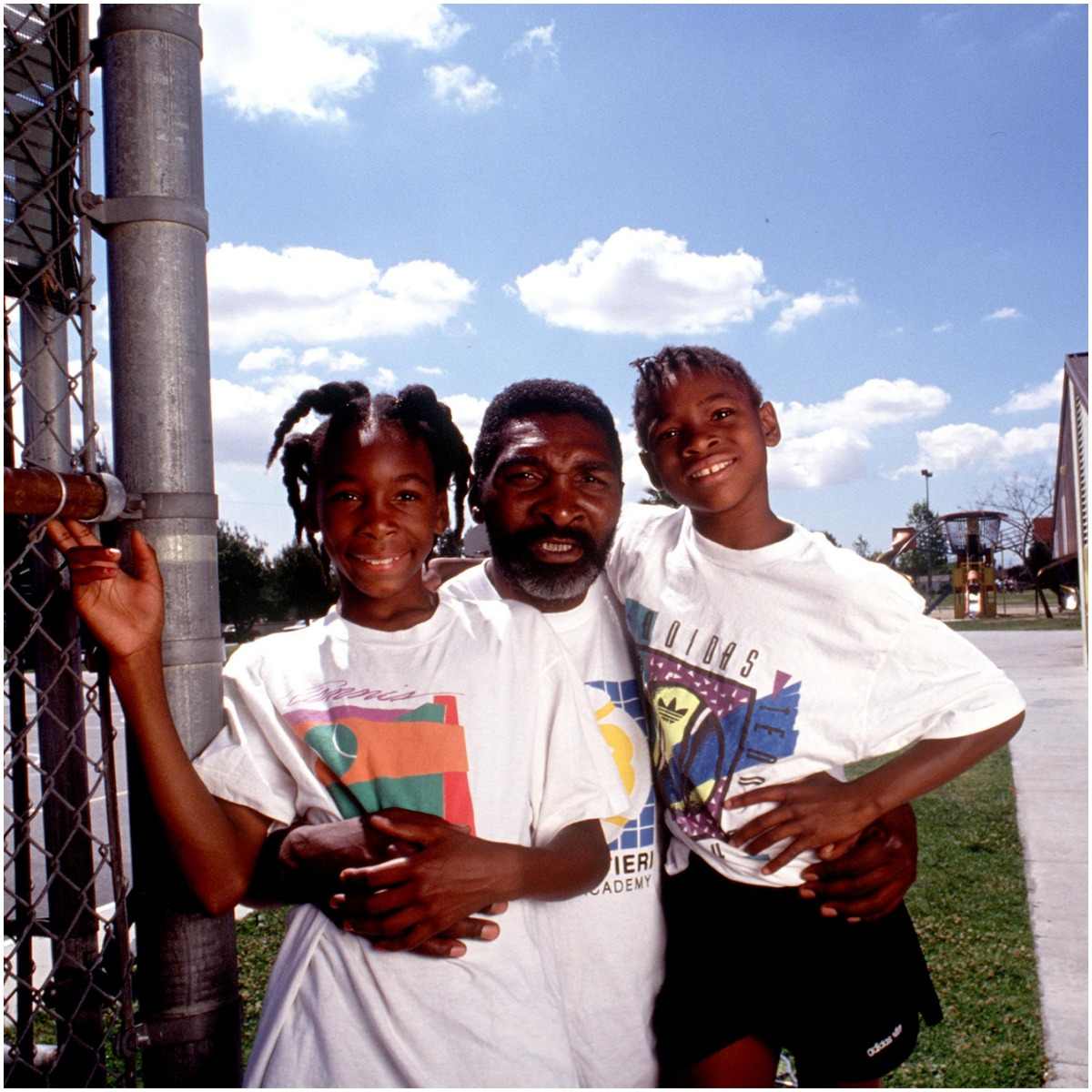 Venus became the first unseeded US Open women's finalist in the Open era in 1997.
In 1998, Venus and Serena competed in a "Battle of the Sexes" against Karsten Braasch (his highest ATP singles ranking was World No. 38), who at the time was ranked 203rd. However, Karsten Braaschs has beaten Venus Williams 6–2 and Serena Willams 6–1.
Note – the first tennis match between a man and a woman was between 29-year-old Billie Jean King and 55-year-old Bobby Riggs in 1973.
Venus won the gold medal in the singles competition at the 2000 Olympic Games in Sydney. In addition, she claimed a gold medal with Serena in the doubles event.
In 2001, she has defended her US Open title in a match vs Serena. After the game, Venus declared: "I just hate to see Serena lose, even against me. I'm the big sister." Williams continued: "I make sure she has everything, even if I don't have anything."
She was named one of the 30 most powerful women in America by the Ladies Home Journal in 2001.
Venus first reached the WTA singles no. 1 ranking on February 25, 2002.
In July 2005, Williams won her 5th Grand slam title and her third Wimbledon.
In 2007, she won her fourth Wimbledon title.
In August 2009, Venus and Serena have become limited owners of the Miami Dolphins.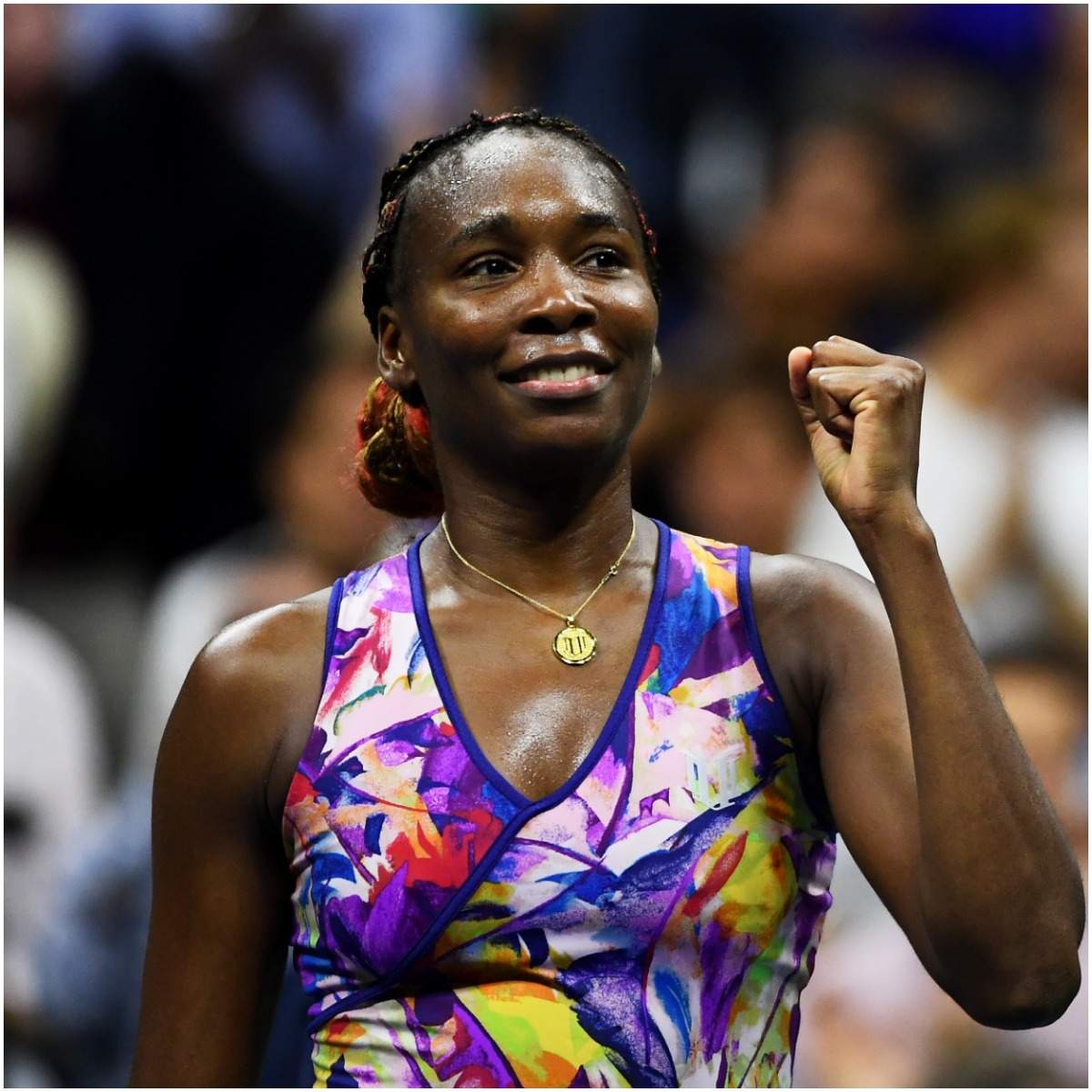 In 2011, Venus was diagnosed with Sjögren's Syndrome, a condition that affects parts of the body that produce fluids, like saliva and tears. Along with treatment, Venus sought to improve her recovery by adopting a vegan diet. Williams said for The Guardian:
"Thankfully, I was able to find something that helped me get back to doing what I loved."
In June 2010, she released a book titled – "Come to Win; on How Sports Can Help You Top Your Profession."
She received a Bachelor of Science degree in Business Administration from Indiana University East in 2015.
In 2019, Venus purchased a new home for $9.6 million in Jupiter Island, Florida.
Boyfriend
Venus Williams is not married. In 2020, she responded on Instagram to a fan question regarding marriage:
"I get a lot of questions asking if I am married, am I getting married, or if I will marry you." Venus also wrote: "The answer is NO to all of them."
Despite the fact that she is not married, Venus Williams had a few boyfriends in the past. For instance, Williams dated golfer Hank Kuehne from 2006 to 2010. The two were actually engaged.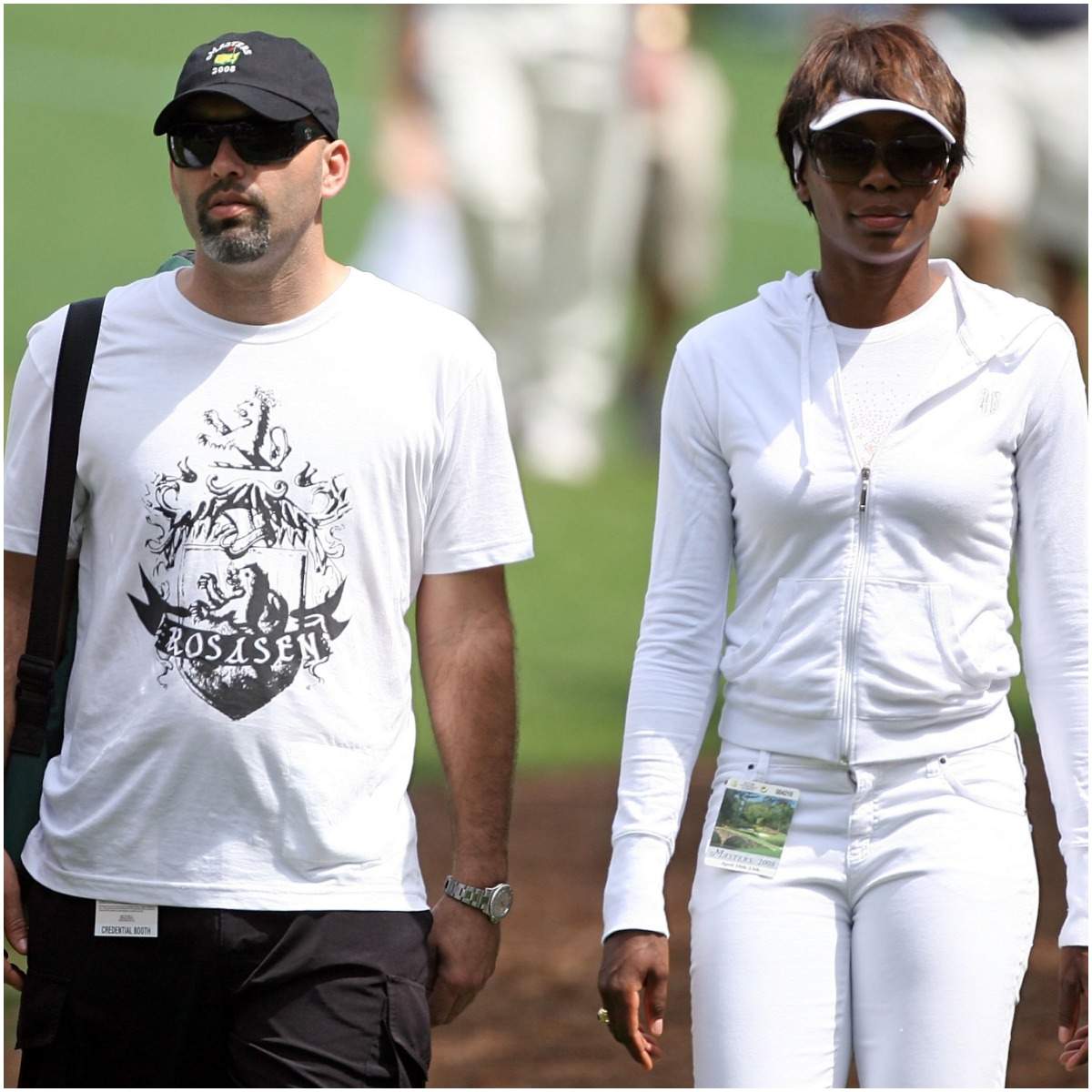 From 2012 to 2017, Williams dated Cuban model Elio Pis. Elio met Venus for the first time when he modeled for the clothing line EleVen in 2012.
From 2017 to 2019, Venus Williams dated Nicholas Hammond.
Height
Venus is 6 ft 1 in (185 cm) tall.
Quotes
"If another tennis player says something negative, I say, 'That girl will never beat me.'"
"My parents and my sisters. We all just encourage each other so much." (Shape)
"I relied on her [her mother] more than I ever have. I never expected that, so that's really cool for me."
"The past is the past and what I'm working towards is the most important to me."
"The best advice I've ever received was from my mom and dad who told me to always put God first." (Vogue)
"Serena was always the princess, and I was the warrior."
Trivia
Venus is a Jehovah's Witness.
She has a fashion degree from the Art Institute of Fort Lauderdale.
READ MORE: Is Trevor Brazile married?
Venus Williams – Net Worth
Williams earned most of her wealth from playing professional tennis. She has won more than 40 career titles including a WTA championship, an Olympic Gold Medal, 2 US Opens, and 5 Wimbledon Championships in singles.
Additionally, Venus has won 14 Grand Slam Women's doubles titles, all with her sister. During her tennis career, Venus earned over $41 million.
Williams has also earned money from sponsors, like Ralph Lauren, Kraft, Electronic Arts, Reebok, and Wilson.
In 2021, Venus entered into a partnership with GhostBed.
In addition, Venus owns her own fitness clothing line called EleVen.
Therefore, professional tennis player Venus Williams has an estimated net worth of $100 million.
READ THIS NEXT: Michael Floyd Net Worth