What is Mod Sun's net worth?
Introduction
Mod Sun, birth name – Derek Smith, is an American rapper, drummer, and singer, who calls his music hippy-hop.
He gained popularity after the release of his first EP in 2010. In 2017, Mod Sun released his second studio album, titled – "Movie."
His name is actually an acronym that is standing for – "Movement on Dreams, Stand under None." During an interview, he said:
"I have a sound inside my head, the "Mod Sun sound." I like to really make the music a part of the song, not just some loop over and over."
Biography
He was born on March 10, 1987, in Bloomington, Minnesota, USA.
His parents divorced when he was young. After the divorce, Derek spent some time living with his father in Long Beach, California.
Smith began his music career as a drummer for the heavy metal bands Four Letter Lie (the group formed in 2004 and in May 2005 they released an EP called – Her Escape) and Scary Kids Scaring Kids (an American post-hardcore band formed in Gilbert, Arizona, in 2002).
In 2010, Derek released his first EP, entitled – "The Hippy Hop."
On March 10, 2015, he released his debut album, titled – "Look Up," through Rostrum Records, an independent record label that was founded in 2003. The album peaked at #1 on the Billboard Top Heatseekers chart.
In March 2017, Smith delivered his sophomore LP, Movie, featuring the single "Two."
Girlfriend
Mod Sun dated Bella Thorne for almost two years. Bella Thorne is an American model, singer, actress, author, and music video director.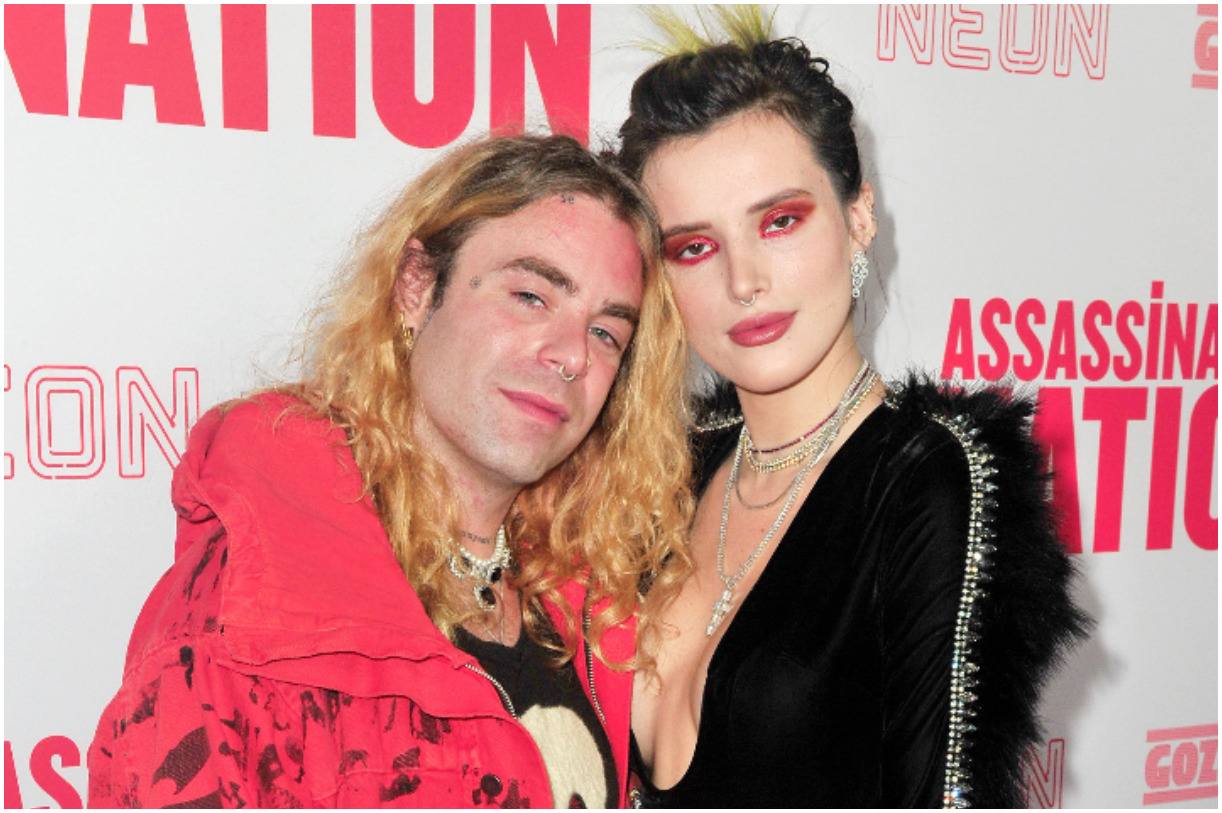 They broke up in 2019. In October 2019, it was reported that Bella Thorne's new girlfriend is Alex Martini, a heavily inked production assistant.
While appearing on "The Domenick Nati Show," Derek questioned Bella's fidelity during their relationship. He said:
"I broke up with her. I ended the relationship! She's the one who took it straight to the internet and went 'We're done.'"
Smith went on to say: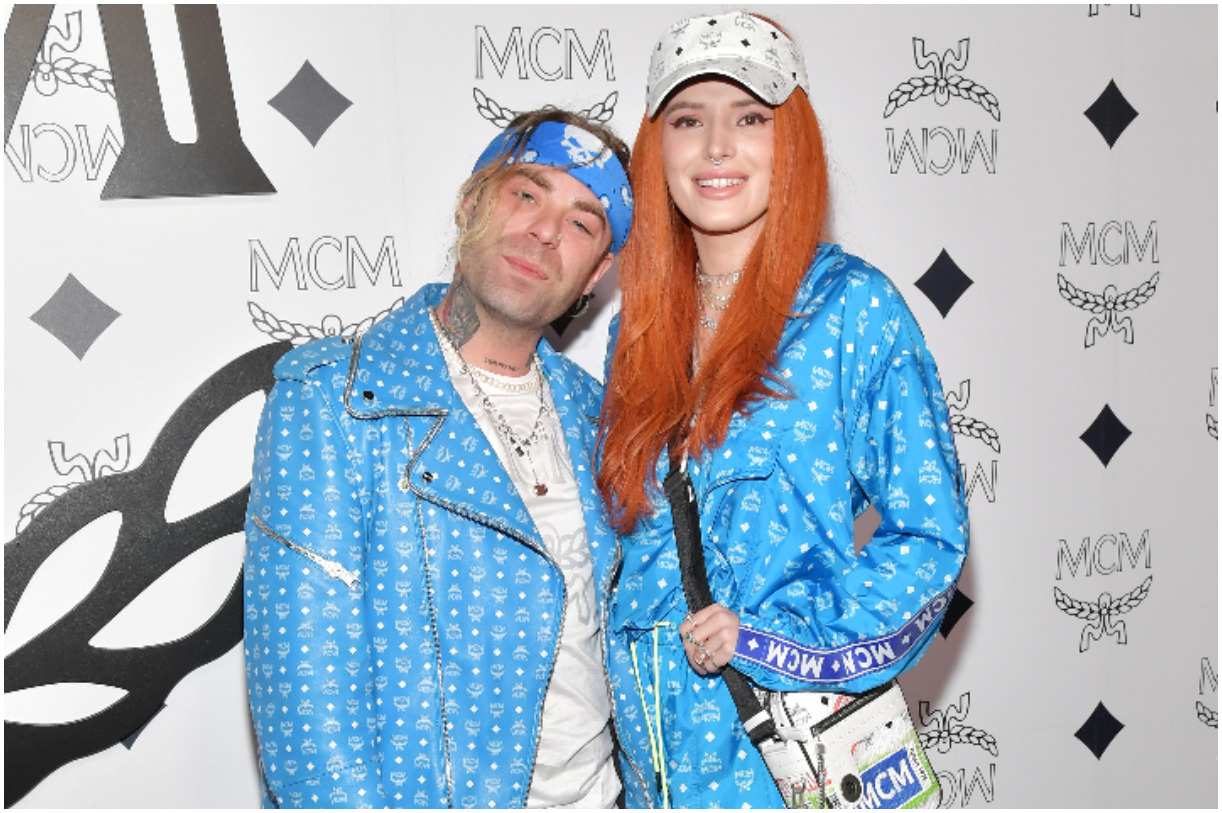 "We're done because she wanted to have her name, her little two cents on the 'we broke up.' That's some lame, lame shit to me anyway for her to go to the internet right away."
Just days later, Bella was photographed kissing Benjamin Mascolo in San Diego. He is an Italian singer who is part of the pop duo group "Benji & Fede."
Bella also dated:
Scott Disick – a reality star who gained fame on the reality series Keeping Up with the Kardashians;
Chandler Parsons – a basketball player who was a second-round pick of the Houston Rockets;
Tyler Posey – an actor who landed his breakout role as Scott McCall on the drama Teen Wolf;
Tana Mongeau – a YouTube content creator. Her channel has earned more than 4.62 million subscribers.
Books
He has published several books, including:
Did I Ever Wake Up – a step by step guide on how to make life a dream;
My Dear Pink – a collection of poems;
Happy To Be Here Vol 1 & 2;
So Long Los Angeles.
READ MORE: Matt Heafy Net Worth
Quotes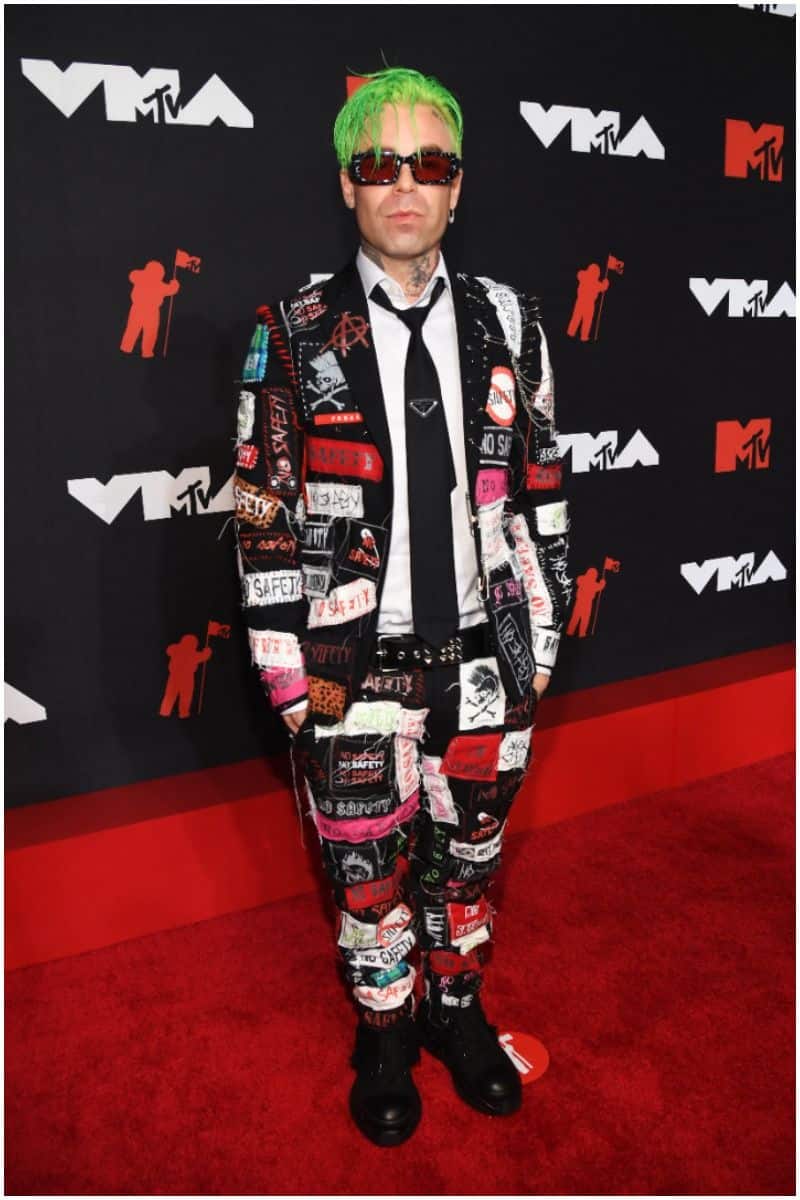 "You'll never be lonely if you love the person you're alone with."
"I feel present right now."
"I know what I want my material to sound like, and when I work with other people, I can only get it so close to what I want it to be."
"It's about empowerment. It's about saying it's okay to sit by yourself on a Friday night and make music."
READ MORE: Is Lola Astanova married?
Featured Singles
Featured singles are:
2021: Heavy;
2018: ":)" by LIL PHAG and Dr. Woke;
2016: "Sublime" by Machine Gun Kelly;
2016: "Holla" by MAX;
2014: "Raw Cypher" by Dizzy Wright, Like, and Sir Michael Rocks;
2014: "All I Need Is Sunshine" by The Gooneez & Sidereal;
2013: "Let It Bang" by Jbre & Dougie Kent;
2013: "The Tortoise and the Hare" by The Weekend Hustler;
2013: "Get Loco" by T.T.;
2013: "Right Now" by Goody;
2012: "Catch Me Smilin" by Joe B.;
2012: "I Think It's Hot" by Def Gone Graphic.
READ MORE: Joe Net Worth
Trivia
From age 5 to ten, Derek moved often due to his mother having to relocate for different jobs.
Smith invented the term "hippy hop" to describe his brand of hippie-influenced hip hop music.
Mod Sun – Net Worth
Derek earned most of his money from selling tickets to his concerts. In addition, Smith sells merch (hats, t-shirts, bags, hoodies) on his website.
Derek has a YouTube channel that has more than 125 million views (about $375k in revenue) and sells his albums and singles (especially online).
In addition, Smith has authored several books, including Did I Ever Wake Up?.
Therefore, Mod Sun has an estimated net worth of $2 million.
READ THIS NEXT: Who was Tiny Tim?
References

https://toofab.com/mod-sun-bella-thorne-breakup-domenick-nati-interview/
https://www.onestowatch.com/mod-sun-chats-sobriety-lessons-learned-and-i