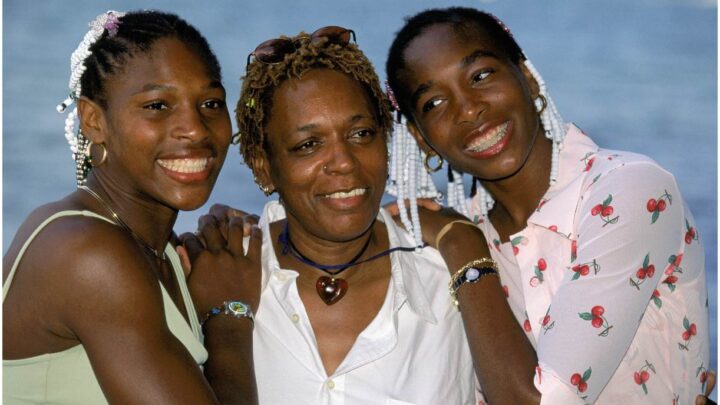 Oracene Price, nicknamed – Brandy, is an American tennis coach who is best known as the mother and coach of tennis stars Serena Williams and Venus Williams.
Biography
She was born on April 3, 1952, in Saginaw, Michigan, USA, as Oracene D. Price.
Her dad was an automotive worker.
In 1970, Price graduated from Buena Vista High School. Later, she graduated from Western Michigan University.
In 1984, Price was baptized as a Jehovah's Witness. Oracene tweeted in 2017:
"I get my strength for Jehovah where the strength is real." Price also wrote: "Giving us power beyond and more when we believe and follow his laws."
Husband
She was married to Yusef Rasheed who passed away in 1979.
In 1980, Oracene Price married Richard Williams.
The two first met in 1979.
They divorced in 2002, citing irreconcilable differences.
Children
Oracene and Richard have two girls, Venus Williams (born June 17, 1980), a seven-time Grand Slam title winner (singles), and Serena Williams (born September 26, 1981), twenty-three-time Grand Slam title winner (singles).
Both Oracene and Richard served as coaches for the girls. Richard started giving lessons to Serena and Venus when they were four and a half. He actually wrote up a 78-page plan for their training.
Oracene was handling especially the mental aspect. She said in an interview: "Before the game, I'm watching them mentally." Price continued: "And I see a lot of people go out there, not mentally there, but it is so important, cause you have to believe that you can do something before you do it."
Price said for Today: "They had goals in mind. I saw them working so hard, and they never ever complained." Oracene later added: "Never said 'I don't want to go.'"
Serena and Venus have won four gold medals at the Summer Olympics. In addition, Venus and Serena have been ranked by the WTA at the world No. 1 position. Venus Williams once said about her mother:
"My mom has challenged me to pursue my creative side."
In addition to Venus and Serena, Oracene has three more daughters with her first husband Yusef Rasheed:
Lyndrea Price – a web designer and singer:
Isha Price – an attorney;
Yetunde Price.
Note – Yetunde, a former beauty salon owner, died in 2003. She was murdered in a shooting in Compton, California.
In 2016, Serena and Venus opened a community center (the Yetunde Price Resource Center) in Compton for "victims of violence and their families."
In 2005, rapper The Game (real name – Jayceon Terrell Taylor) dedicated the song "Dreams" to Yetunde's memory.
READ MORE: Reverend Ike Quotes
Robert Maxfield was sentenced to 15 years in jail for the murder of Yetunde, but he was released after serving 12 years.
Quotes
"When the time arises we all share one thing in this world we must do. So, how do we really value the gift?"
"Joy is a blessing for everyone in the world. It's time for someone else's day in the sun. Be happy for their sunshine."
"It's hard, it's very difficult to be kind to someone who's not being kind to you."
"I am no celebrity, only my daughters are."
READ MORE: Dr. Stuart Linder Net Worth
"Don't beat yourself up. Pick it up again tomorrow. Don't let him fatten you up."
Trivia
Price and Serena have traveled to Senegal for the construction of schools. Oracene said at the time: "She hopes to help as many children go to school as she can."
In September 2013, Venus Williams sold a 4-bedroom, 3-bath home to Price for $10 in Jupiter, Florida. The house is basically a gift, and the nominal fee just keeps it legal.
Venus bought the house for $310,000 in 2000. The house was built in 1998 but renovated in 2003. It sits on an acre of land.
Oracene Price – Net Worth
Oracene Price has an estimated net worth of $1.5 million.
Featured image source – © Guliver / Getty Images.
READ THIS NEXT: Who is Lt. Joe Kenda?