Serena Williams is an American professional tennis player who has won 23 Grand Slam singles titles. She is widely considered the best server in the history of the game.
Biography
She was born on September 26, 1981, in Saginaw, Michigan, USA, to Richard Williams and Oracene Price. Serena is the youngest of 5 girls. Serena is the sister of another renowned tennis player, Venus Williams.
When Serena was a baby, the Williams family moved to Compton, a suburb of LA.
When Serena was nine years old, the family moved to West Palm Beach, Florida. There, Serena and her sister went to the tennis academy of Rick Macci.
In 1995, at age fourteen, Serena turned pro. In the same year, Serena and Venus stopped attending Rick Macci's academy.
The girls were coached by their father.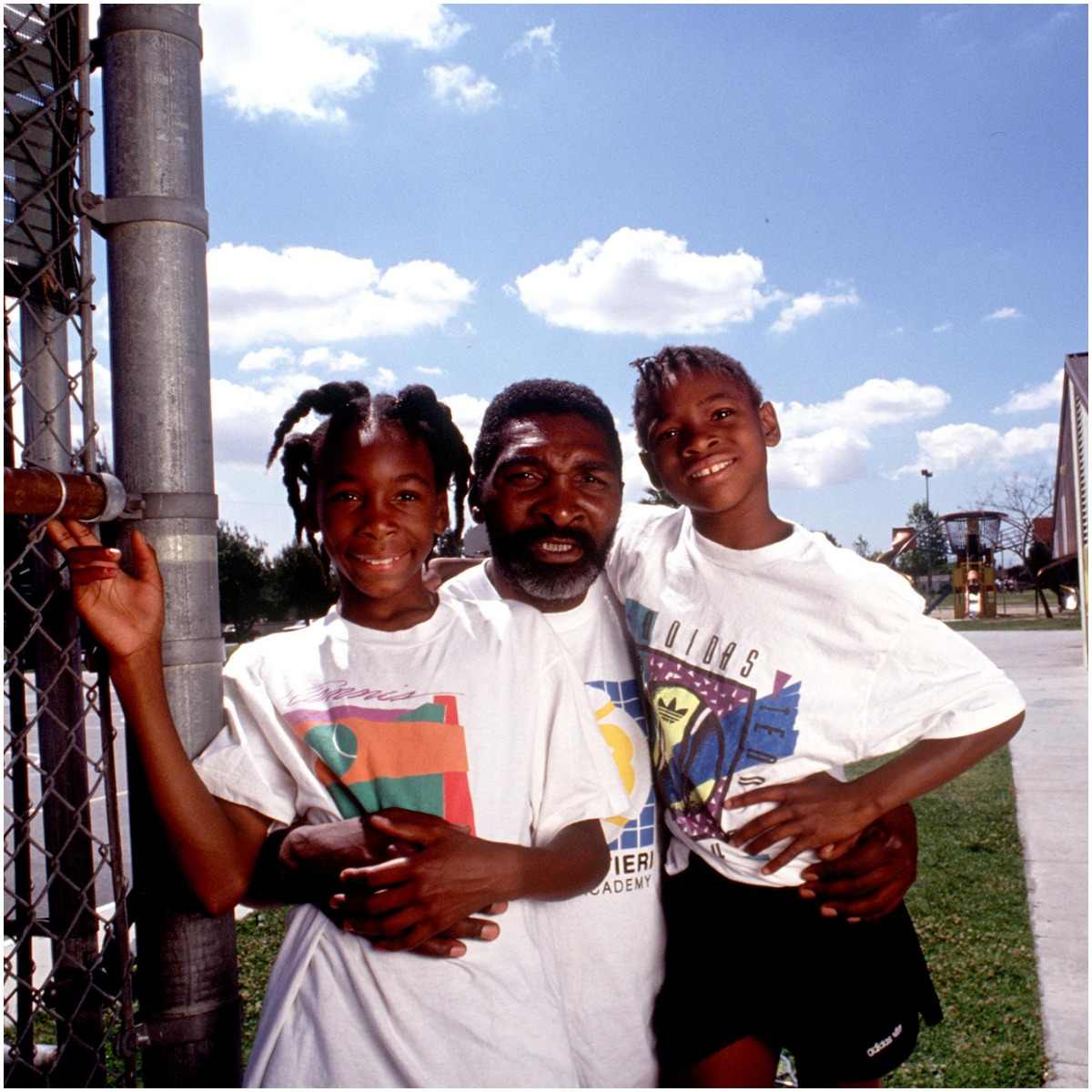 In 1999, she signed a $12 million shoe deal with Puma. Also in 1999, she graduated from high school.
In 2000, she won the 2000 Olympics doubles competition with her sister. In 2001, Serena reached the final of the US Open, losing to Venus.
In 2002, Serena won the French Open, Wimbledon, and the US Open. She defeated her sister in the finals of each tournament. "I've learned a lot from watching Venus," said Serena in 1998 for Sports Illustrated for Kids. She added: "Her results have encouraged me to work harder so that I can do well, too."
On July 8, 2002, Serena reached the WTA No. 1 ranking for the first time. She finished 2002 with a 56–5 W/L record and the No. 1 ranking.
In 2003, she was forced to sit out eight months of tennis competition due to a knee injury.
In 2008, the Williams sisters teamed up to capture a 2nd women's doubles Olympic gold medal at the Beijing Games.
At the start of 2009, Serena won her 10th Grand Slam singles title at the Australian Open in under one hour.
In 2012, Williams won her 5th Wimbledon singles title. During the tournament, Serena hit a record of 102 aces.
Serena had a peak serve speed of 207.0 km/h (128.6 mph) in the 2013 Australian Open.
In 2014, she captured her 6th US Open singles title by defeating Caroline Wozniacki.
In January 2017, Serena beat her sister Venus in the final of the Australian Open. She won the tournament without losing a single set. With her 23rd Grand Slam win, Williams surpassed Steffi Graf's total.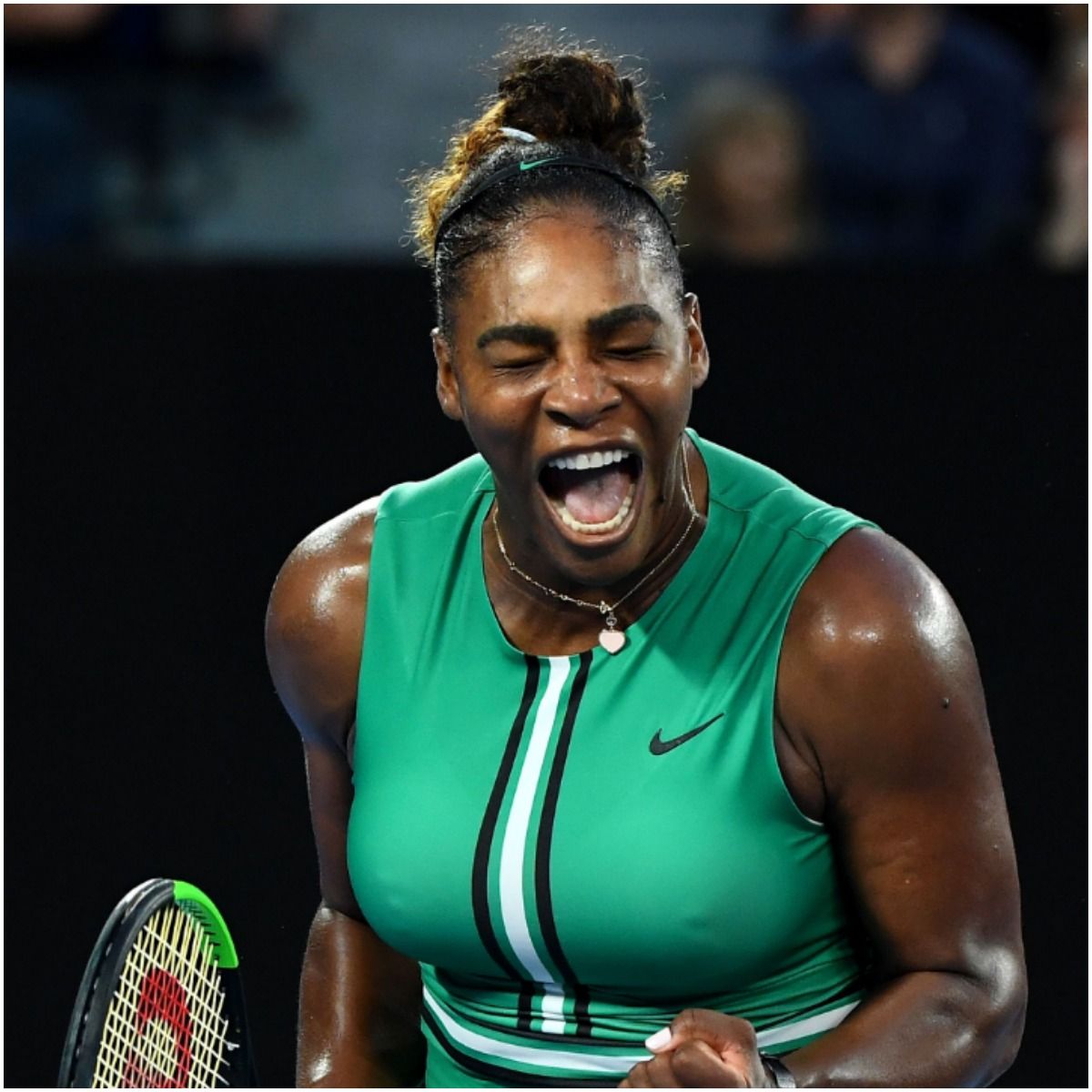 At the time, she was about two months pregnant with her daughter and 35 years old. Serena learned about her pregnancy just days before she played. Her doctor said that there was "no risk whatsoever" in her playing the Australian Open.
American singer Kimberly Wyatt said:
"I think it's one of the most phenomenal, amazing, inspiring stories I've potentially ever heard."
In May 2018, she attended the Royal Wedding of Meghan Markle & Prince Harry with her husband and baby Alexis. Serena wore a draped pink Gianni Versace dress.
She won her first singles title as a mother at the 2020 ASB Classic.
Husband
On November 16, 2017, Serena Williams married Alexis Ohanian in New Orleans. Serena first met Ohanian in her hotel during a visit to Rome.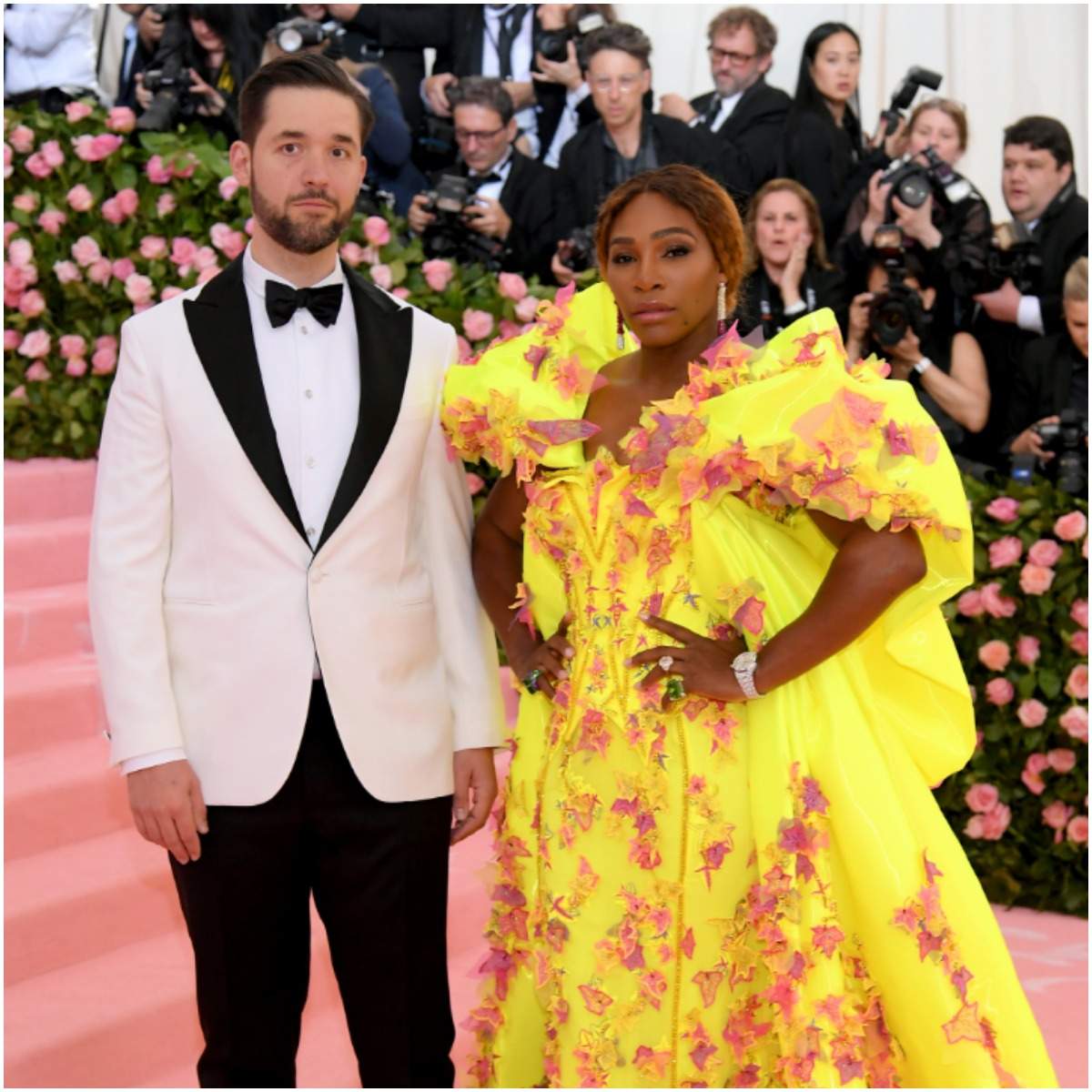 Note – Alexis Ohanian is an internet entrepreneur who is best known as the co-founder of Reddit. He launched the NYRD Radio podcast on October 15, 2014. In 2013, Alexis released the book "Without Their Permission."
Ohanian announced his resignation from Reddit's board on June 5, 2020. In addition, Alexis said he would donate $1 million to Colin Kaepernick's Know Your Rights Camp. Alexis Ohanian has an estimated net worth $75 million.
Children
Serena and Ohanian have a daughter, named Alexis Olympia Ohanian Jr. (b. on September 1, 2017).
Height
Serena is 5 ft 9 in (175 cm) tall.
READ MORE: Is Maria Folau married?
Quotes
"Victory is very, very sweet. It tastes better than any dessert you've ever had."
"My whole life, I've been taught to see things different because who I am."
"I usually invest my funds. I am the most boring spender ever."
"When I'm playing a final of a Grand Slam, that's when I feel a lot of expectations."
"Growing up I wasn't the richest, but I had a rich family in spirit."
"When you're a grownup, you always kind of want to be a little bit younger." (US Open)
"Everything comes at a cost. Just what are you willing to pay for it?"
"I'm a perfectionist. I'm pretty much insatiable."
"I am lucky that whatever fear I have inside me, my desire to win is always stronger."
READ MORE: Trevor Brazile Net Worth
Serena Williams – Net Worth
She earned most of her wealth from playing professional tennis. Up until August 2020, she has won several Olympic gold medals and 23 Grand Slam singles titles. Williams said during an interview at the end of 2018: "I'm well aware of the record books, unfortunately." Serena continued: "It's not a secret that I have my sights on 25."
Serena has also won 14 Grand Slam doubles titles, all with Venus.
During her career, Serena won more than $92 million from the tournaments she has participated in. Williams also makes money from endorsements. Some of her sponsors are Aston Martin, Chase Bank, Nike, Intel, Wilson, IBM, Pepsi, Delta Air Lines, and Gatorade.
For instance, Serena earned about $29 million in endorsements and prize money in 2016, while in 2017, she earned $27 million.
Serena and her sister are limited partners of the Miami Dolphins. Furthermore, Williams has her own clothing line called "Aneres."
In 2021, Serena signed a first-look deal with Amazon Studios.
Therefore, professional tennis player Serena Williams has an estimated net worth of $240 million.
READ THIS NEXT: Who is Michael Floyd?