What is Jeffrey Earnhardt's net worth?
Introduction
Jeffrey Earnhardt is a North Carolina pro stock car racing driver who competes in the NASCAR Xfinity series.
He drives the #0 Chevy Camaro for JD Motorsports.
If you're wondering why his name sounds familiar, this could be why: Jeffrey is the grandson of seven-time NASCAR champion and racing legend Dale Earnhardt and great-grandson of Ralph Earnhardt.
Oh, and Bobby Dale Earnhardt is his big brother.
So when you're an heir to NASCAR's most iconic racing dynasty, it makes sense you end up racing cars yourself. But what else do you do? Here's what we found out.
The Origin Story
Jeffrey Lee Earnhardt was born on June 22nd, 1989, in Mooresville, North Carolina.
Mooresville is home to the Earnhardt family dynasty, with four generations of Earnhardt racing champions calling the North Carolina townhome.
Earnhardt's family tree reads like the who's who of the NASCAR world.
His great-grandfather is Ralph Lee Earnhardt, an American stock car racer who was named in the NASCAR 50 Greatest Drivers list and inducted into the National Motorsports Press Association Hall of Fame in 1989, the National Dirt Late Model Hall of Fame in 2007, and the International Motorsports Hall of Fame in 1997.
His grandfather is Dale Earnhardt, whose list of awards and accolades is probably too long to be mentioned here.
He is, however, regarded as one of the greatest drivers in NASCAR history, a 7-time Winston Cup champion, a Daytona 500 champion, a 4-time Winston 500s champion, and part of the NASCAR Hall of Fame.
Dale died in 2001 in a crash during the Daytona 500.
Jeffrey's big brother is ARCA Series driver Bobby Dale Earnhardt, who retired from the NASCAR Xfinity Series in 2019. He is the nephew of Dale Earnhardt Jr. and Kelley Earnhardt Miller.
Jeffrey is the son of Kerry and Rene Earnhardt, who together own and operate the Earnhardt Collection.
Rene, who previously worked as a vet nurse, and Kerry, a former racing driver himself, faced a few road blocks when they started their business—namely through Kerry's stepmother (and Dale's third wife) trying to sue them for using the Earnhardt name.
As well as Bobby, Jeffrey has two younger siblings: Blade and Kayla.
Wife/Girlfriend
While he was linked to blonde bombshell Meredith Jones in the early 2000s, Jeffrey Earnhardt remains unmarried.
READ MORE: Who is Maurice Ashley's wife?
The Weight Of The Family Name
While Jeffrey no doubt feels the pressure of expectation from NASCAR fans old enough to know the legend of Dale and Ralph Earnhardt, you wouldn't know it when you watch him race.
Jeffrey's first race was at Wythe Raceway in Virginia.
Three feature wins, and a top-five finish helped him take out the Rookie of the Year title.
His next year as a pro racer saw him finish in the top 10 division standings and serve alongside RCR developmental driver Allison Duncan.
By 2006, GM was recruiting for a driver development program, and Earnhardt was invited to test drive various cars on various tracks. He made the final cut before moving on to drive Chevrolet for Andy Santerre Motorsports.
He finished in fifth place at the NASCAR Busch East Series.
Between 2008 and 2010, Earnhardt rose through the ranks, earning title after title and qualifying for all NASCAR tracks.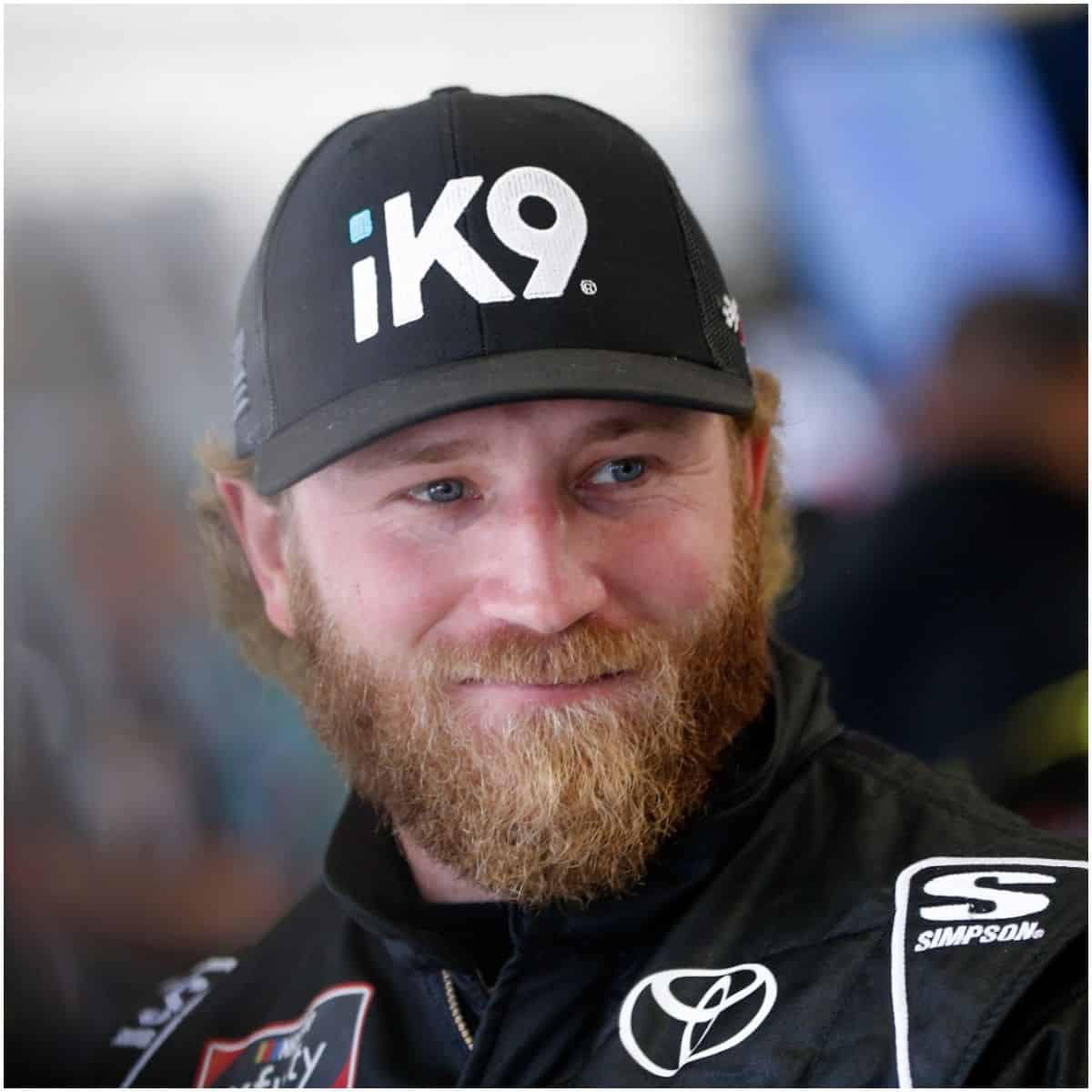 He signed on with Rick Ware Racing (RWR) for 2011 and threw his hat in the ring for the NASCAR Camping World truck series' rookie of the year.
Following some severe lack of communication, RWR dropped Earnhardt from the team for offering his driving services to other competing teams.
RWR and Earnhardt patched things up, but he finished 12th at the 24 Hours of Daytona.
2012 to 2021 saw the driven competitor go from strength to strength.
He competed regularly at NASCAR Xfinity series events, joined—and parted ways with—XCI and Joe Gibbs Racing, returning to JD Motorsports in 2020 with a whopping 12-race schedule.
In 2021, after a 2020 season that included 29 races, Earnhardt went full-time in the #0 race slot.
In 2022, he signed with Sam Hunt Racing for multiple races in the NASCAR Xfinity Series.
READ MORE: Eddie Hall Net Worth
Not All About That Race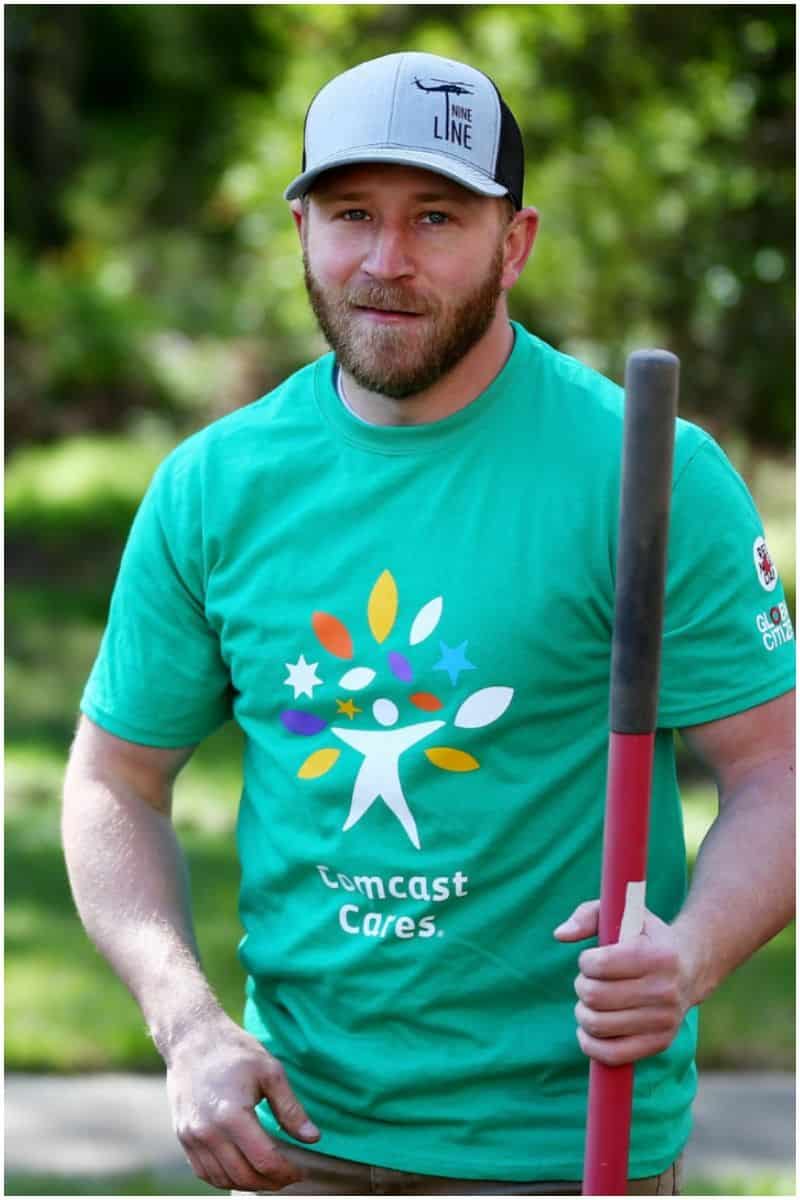 Jeffrey may be committed to becoming a NASCAR champion, but he's also pretty clear that there's more to life than just driving fast.
He has also spent some time in the MMA ring as an amateur fighter, and he enjoys hunting in his spare time.
On the Dale Jr. podcast, Kerry Earnhardt talks about bow fishing with his son, and the pair share some stories about their hunting and fishing exploits away from the track.
Jeffrey Earnhardt – Net Worth
Jeffrey earned most of his wealth from competition in the NASCAR Xfinity Series and sponsors.
In 2022, Jeffrey became an Official Moonshine Partner.
Therefore, professional stock car racing driver Jeffrey Earnhardt has an estimated net worth of $4 million.
Want to get to know Jeffrey Earnhardt better? Check out the highly entertaining podcast episode on his uncle's site!
READ THIS NEXT: Who is Ray Ciccarelli?