Ray Ciccarelli is a part-time competitor in the NASCAR Camping World Truck Series, driving the No. 49 truck for his own team, CMI Motorsports. In 2020, Ray drove the No. 83 in Martinsville, Texas, Kansas, Michigan, and Kentucky.
Biography
He was born on January 20, 1970, in Ellicott City, Maryland, USA, as Raymond J. Ciccarelli.
Ray went to Mt. Hebron High School.
In January 2002, Ciccarelli was diagnosed with Crohn's disease, a type of inflammatory bowel disease that can affect any part of the digestive tract.
His NASCAR career began in the K&N Pro Series in 2006.
In August 2011, he founded Ciccarelli Moving & Installation.
From 2014 to 2016, Ray drove part-time for teams Hixson Motorsports, Carter 2 Motorsports, Hamilton-Hughes Racing, and Kimmel Racing.
In 2017, he made his Truck Series debut in the Eldora Dirt Derby for Jennifer Jo Cobb Racing, a professional stock car racing team that is owned by Jennifer Jo Cobb.
Also in 2017, Ciccarelli underwent abdominal surgery. Ray told ESPN: "I look forward to continuing to bring awareness to living with Crohn's disease and with an ostomy bag in hopes that my story will encourage people like me to never give up chasing their dreams and living life to the fullest."
In 2019, he bought trucks from the professional stock car racing team Premium Motorsports.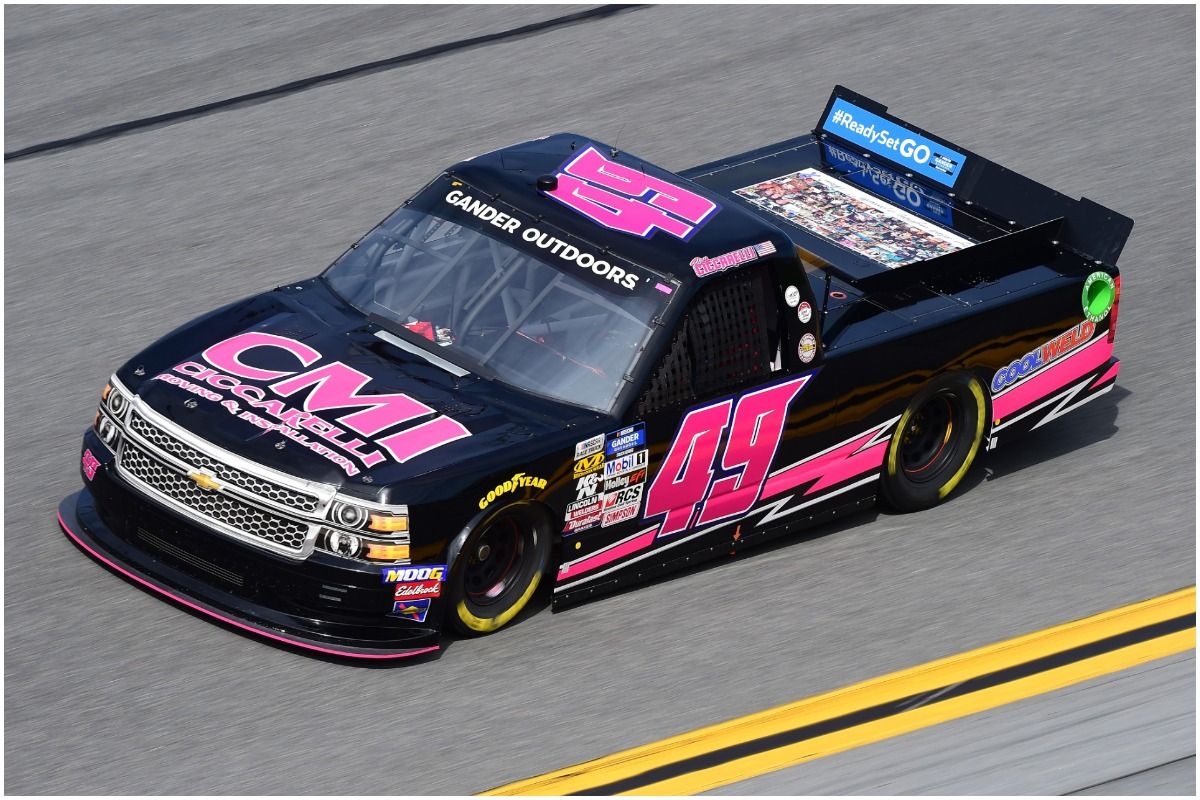 Ray also started the team CMI Motorsports. CMI stands for "Ciccarelli Moving & Installation."
CMI Motorsports made its 2019 debut at the NextEra Energy 250 at Daytona. At that race, Ray finished 28th after a crash.
READ MORE: Levon Aronian & Arianne Caoili
In January 2020, CMI Motorsports signed professional stock car racing driver Bayley Currey.
"I'm excited to have him on board with us in Las Vegas," Ray stated in a press release. He went on to say: "I've been lucky enough to race against him and watch him off the track, and I think he's the next superstar."
"I'm super excited to get back behind the wheel this season and pumped about the opportunity with Ray," Bayley declared. He added: "He has some great equipment and is an awesome guy to work with."
His team debuted a second truck, the No. 83, at the 2nd race of the 2020 season at Las Vegas.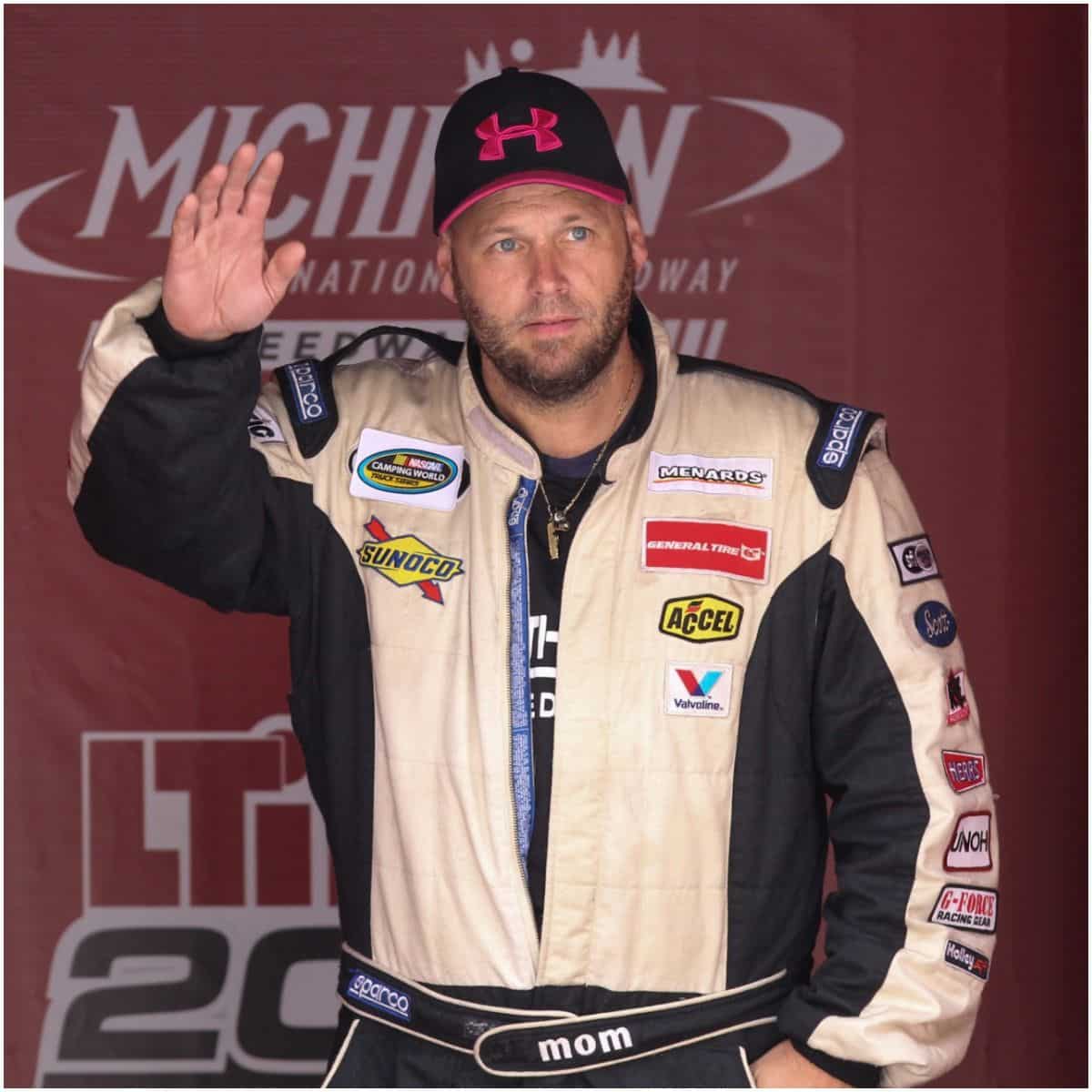 In June 2020, Ciccarelli said he's quitting the racing series after the Confederate flags were banned from waving at NASCAR events.
"Well, it's been a fun ride and dream come true, but if this is the direction Nascar is headed, we will not participate after the 2020 season is over," Ray wrote on his Facebook.
His post has since been deleted.
NASCAR said in a statement: "The presence of the confederate flag at NASCAR events runs contrary to our commitment to providing a welcoming and inclusive environment for all fans, our competitors, and our industry."
"In no way, shape or form was I defending the Confederate flag," Ciccarelli said in an interview shortly after his Facebook post. "Everything I was saying was the fact that I understand both sides' feelings toward the flag."
In 2021, Ciccarelli failed to qualify for Daytona while driving CMI Motorsports' No. 49 truck.
READ MORE: Maurice Ashley Net Worth
Wife
Ray Ciccarelli is married to Sarah Ciccarelli.
They currently live in Baltimore.
Ray Ciccarelli – Net Worth
Ray earned most of his wealth from managing his company, Ciccarelli Moving & Installation.
He is sponsored by Stealth Belt, an ostomy support belt.
Therefore, professional stock car racing driver Ray Ciccarelli has an estimated net worth of $2 million.
READ THIS NEXT: Who is Eddie Hall?