Rebecca Skloot (birth name – Rebecca Lee Skloot) is an American author who is best known for her 2010 book – "The Immortal Life of Henrietta Lacks."
The book was a #1 New York Times Bestseller. It was also named the best book of the year by over 60 media organizations.
She is specialized in narrative science writing. One of her teachers said that Rebecca combines her passions and talents for science and writing, "because there aren't many people who do both science and writing and can do it well."
Biography
She was born on September 19, 1972, in Springfield, Illinois, USA.
Her mother is a professional knitter, Betsy McCarthy, while her father is acclaimed writer Floyd Skloot.
Skloot received her high school diploma from Metropolitan Learning Center in Portland, Oregon.
After high school, she attended college at Portland Community College. While at Portland Community College, Rebecca also worked in research labs, veterinary schools, and animal shelters.
During an interview, Skloot said:
"For a long time I wanted to be a veterinarian. I never set out to be a writer. I had no desire to be a writer."
Rebecca also received an MFA in creative nonfiction from the University of Pittsburgh and a BS in biological sciences from Colorado State University.
In 2010, Skloot was named One of Five Surprising Leaders by The Washington Post.
Books
In 2010, Rebecca released her first book, titled – "The Immortal Life of Henrietta Lacks."
The book recounts the story of an African American woman named Henrietta Lacks whose cancer cells have transformed medical research in the decades since her death.
Note – Henrietta Lacks was an African-American woman born in Roanoke in 1920. In 1951, she was diagnosed with cervical cancer. She died on October 4, 1951.
Without Henrietta's knowledge, a sample from her tumor was used to propagate the world's first cells that divide indefinitely in laboratory conditions. Since then, scientists have used the cell line dubbed HeLa to study cancer, AIDS, and polio.
In 2009, Rebecca began investigating Henrietta's story as a graduate student, following the trail paved by HeLa cells through allopathic medicine.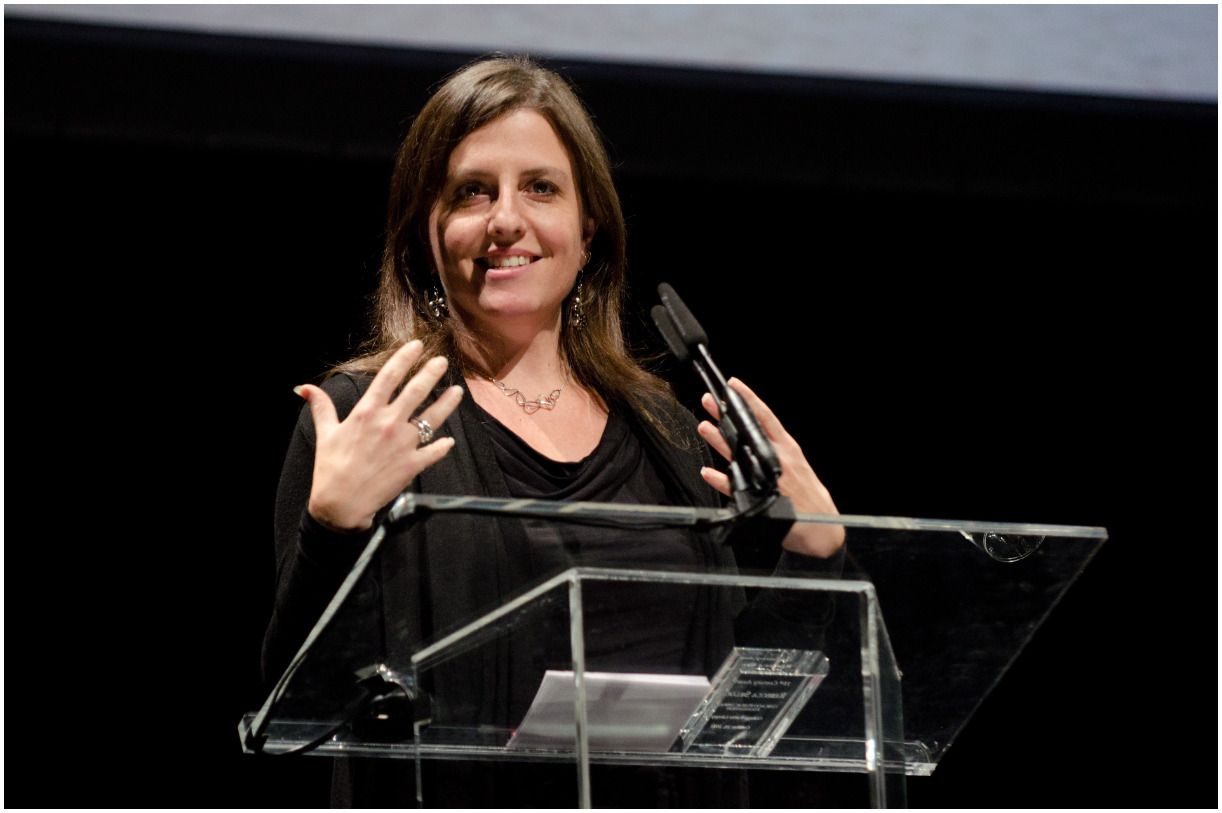 Rebecca said:
"All I knew when I first called Henrietta's family was that HeLa cells were of the most important advances in science"
Skloot added:
"And that they'd come from a black woman who no one knew anything about."
"The Immortal Life of Henrietta Lacks" book begins with a quotation from Elie Wiesel (a Romanian-born American writer):
"We must see in every person a universe with its own secrets, with its own treasures, with its own sources of anguish, and with some measure of triumph."
The first day the book went on sale, it sold out, causing the publisher to order additional copies.
READ MORE: Virgil Abloh & IKEA
It is translated into over 25 languages.
In 2010, "The Immortal Life of Henrietta Lacks" was chosen as the best book by over 60 media outlets, including:
World Report;
U.S. News;
Entertainment Weekly;
New York Times;
USA Today;
People Magazine;
National Public Radio;
Los Angeles Times;
O the Oprah Magazine.
The book was picked up by HBO to be turned into a film produced by Oprah Winfrey. The film premiered on HBO on April 22, 2017. During an interview, Skloot said:
"I'm a consultant on the film. It was really important to me that the people behind the movie understand that this is my passion."
Rebecca went on to say: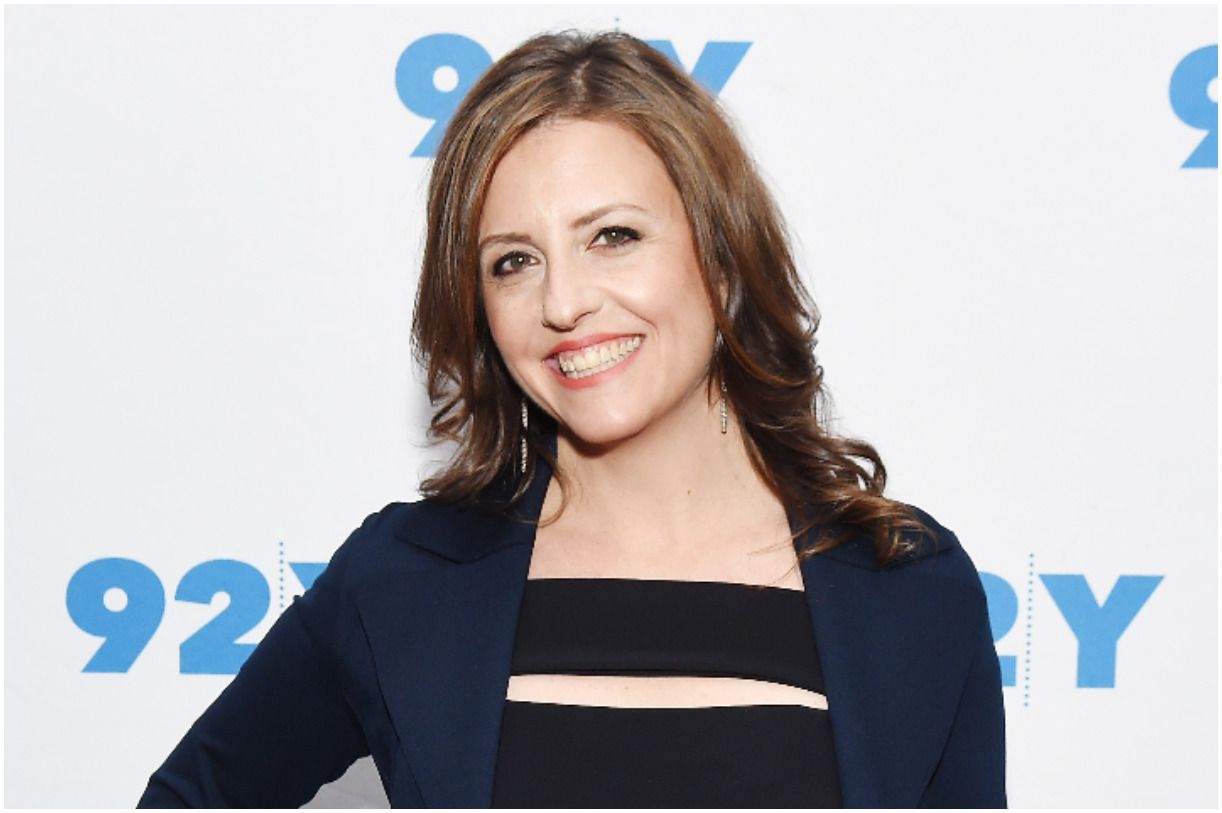 "I feel really fortunate to have Harpo Productions/Alan Ball/HBO as my team."
The actor playing Rebecca in the movie, Rose Byrne, said:
"There isn't a person alive who hasn't benefited from Henrietta's cells."
In 2011, Skloot and her father, Floyd Skloot, co-edited a book, named – "The Best American Science Writing."
READ MORE: What is the net worth of Alexander Wang?
Quotes
"We are a species that connects to stories and narrative in a way that's very important."
"I was very resistant to putting myself in the book at all!"
"For me, it's writing a book and telling people about this story."
"Empathy isn't just listening, it's asking the questions whose answers need to be listened to."
"I think low science literacy rates are a huge problem in our country."
"It is absolutely possible to recreate nonfiction in a narrative way and still be factual."
"I'm also thrilled when I meet young women at schools and they say, "I never knew science could be so interesting."
"I do so much traveling that when I'm home I'm like a hermit."
"There are things movies can do that books can't do, and vice versa."
"We're a storytelling people. Oral histories, cave paintings, the whole thing."
READ MORE: Gwen Ifill Quotes
Trivia
Skloot has been featured on numerous TV shows, including:
Fox Business News;
The Colbert Report;
CBS Sunday Morning.
She has published more than 200 featured essays and stories. Some of the magazines she appeared in:
The Oprah Magazine;
The New York Times Magazine;
Popular Science;
Discover.
Rebecca Skloot – Net Worth
Rebecca Skloot earned most of her wealth from selling her best-selling book – "The Immortal Life of Henrietta Lacks." The book was a New York Times bestseller for more than 6 years.
Rebecca also received some money from the royalties from the HBO film with the same name. Therefore, author Rebecca Skloot has an estimated net worth of $1.5 million.
Featured image source – © Guliver / Getty Images.
READ THIS NEXT: Heather Sanders Net Worth
References

https://www.ncbi.nlm.nih.gov/pmc/articles/PMC2946133/
https://niemanstoryboard.org/rebecca-skloot-immortal-life-of-henrietta
https://www.livescience.com/immortal-life-of-henrietta-lacks-rebecca-skloot.html
https://www.wbez.org/shows/rebecca-skloot-on-oprah-henrietta-lacks