Gwen Ifill was an American television anchor and journalist who served as the Editor and Moderator of Washington Week. Gwen also authored the best-selling book – "The Breakthrough: Politics and Race in the Age of Obama."
She was born on September 29, 1955, in Queens, New York, USA.
Her mother, Eleanor, immigrated from Barbados, while her father, Urcille Ifill, is a Barbadian who immigrated from Panama.
As a child, Ifill lived in federally-subsidized housing in NYC and Buffalo as well as in Massachusetts and Pennsylvania church parsonages.
In 1973, she graduated from Classical High School in Springfield, Massachusetts.
Gwen earned a degree in Communications from Simmons College in Boston.
Later, she was hired as an intern at The Boston Herald.
She said:
"They didn't know what a college-educated black woman was and they didn't know how to treat me."
In 1984, Gwen moved to Washington D.C. to work as a political reporter for the Washington Post. She left in 1991 for the New York Times.
In 1994, she joined NBC News as the network's political correspondent. During an interview, Ifill confessed:
"I always knew I wanted to be a journalist, and my first love was newspapers."
In 1999, Gwen started to host PBS' Washington Week in Review.
Dick Cheney vs John Edwards
In 2004, she moderated the vice-presidential debate between Democrat Senator John Edwards and Republican Vice President Dick Cheney.
In 2008, Gwen hosted a 10-city whistle-stop tour during the elections for Washington Week.
Delaware Joe Biden vs Sarah Palin
On October 2, 2008, she moderated the vice-presidential debate between the Republican governor of Alaska, Sarah Palin, and the Democratic U.S. Senator from Delaware, Joe Biden, at Washington University, in St. Louis.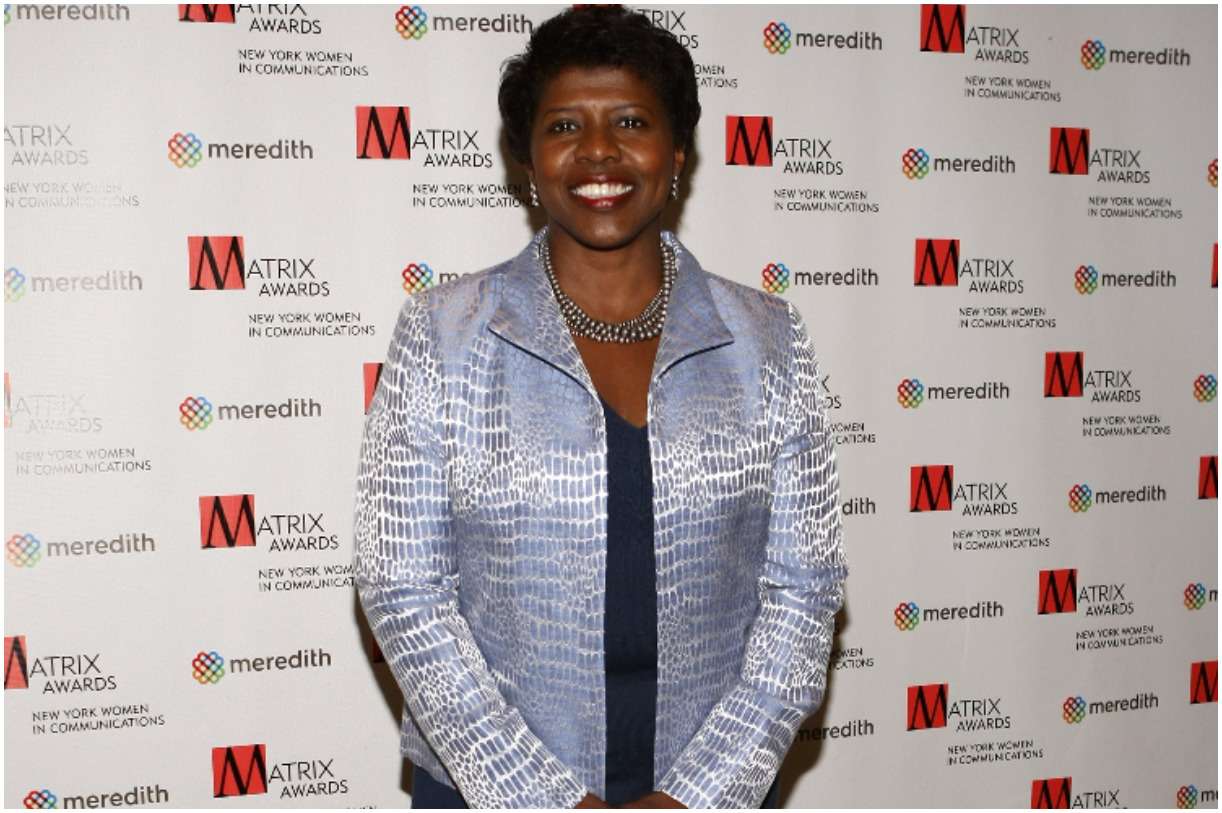 In September 2011, she was a presenter at the 32nd News & Documentary Emmy Awards.
In the follow-up year, she was inducted into the National Association of Black Journalists Hall of Fame.
In 2013, Gwen took over the PBS NewsHour with American broadcast journalist Judy Woodruff.
In September 2015, Ifill moderated "America After Charleston," examining the problems that occur after a gunman shot and killed 9 African-American parishioners in Charleston.
In the same month, Gwen received strong criticism for a tweet in which she retweeted a White House tweet of an image promoting the Iran nuclear agreement.
In 2015, Ifill was awarded the National Press Club's highest honor, the Fourth Estate Award.
In June 2016, the broadcaster moderated a town meeting in Elkhart, with President Barack Obama, exploring voters' choices.
Book
Her book – "The Breakthrough: Politics and Race in the Age of Obama," was published in 2009 – the day Barack Obama was inaugurated as a US President.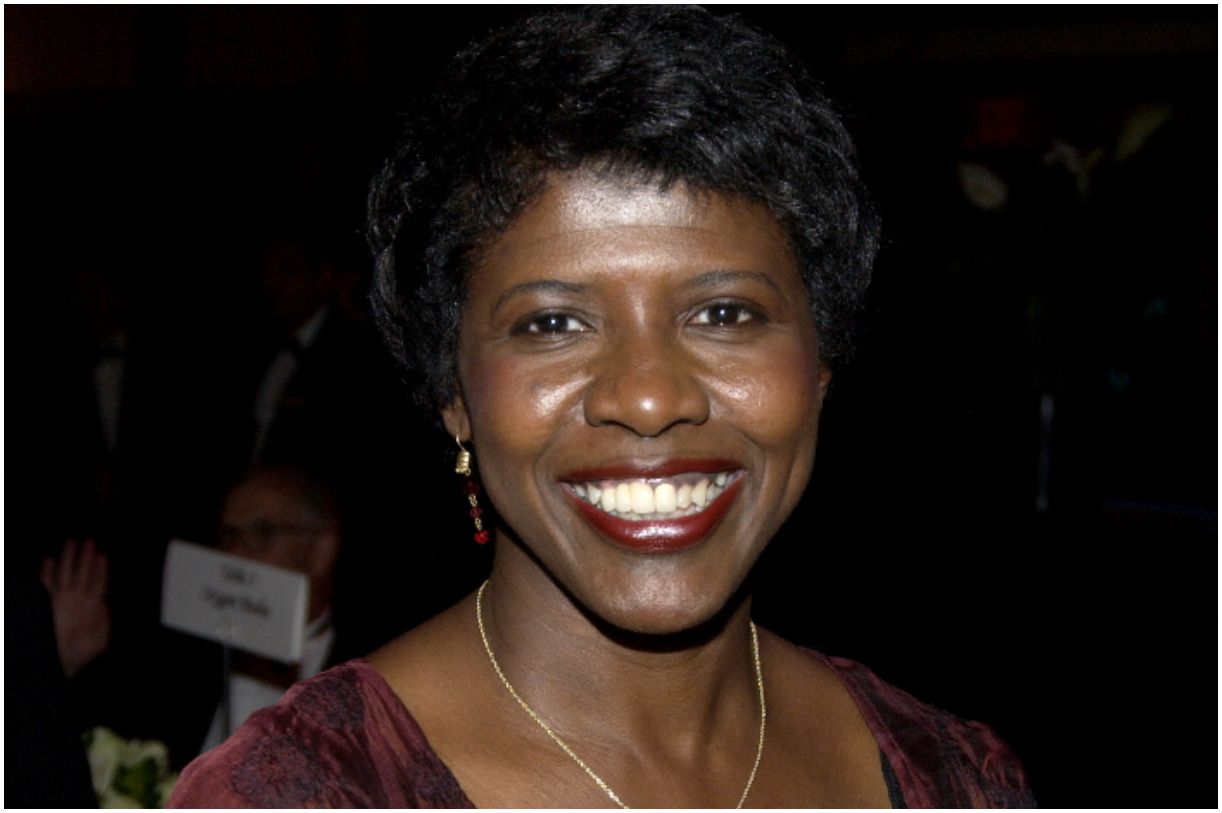 The book explored the journeys of Black politicians on the rise. It was a New York Times best-seller.
Husband & Children
Gwen Ifill was never married and didn't have any kids.
During a 2008 interview with Time, she declared:
"I don't know why I'm not married. I just know I will be, so I don't sweat it."
Death & Cause Of Death
Ifill died on November 14, 2016, in Washington, District of Columbia, USA. She was 61. The cause of death was endometrial cancer, a type of cancer that begins in the uterus. Symptoms of endometrial cancer are:
pain during sex;
abnormal vaginal bleeding;
pain in the pelvis or lower abdomen;
watery or blood-tinged vaginal discharge;
vaginal bleeding after menopause;
vaginal bleeding between menstrual periods;
changes in the heaviness or length of menstrual periods.
According to her friend American radio journalist Michele Norris, Gwen was diagnosed with cancer sometime between late 2015 and early 2016.
After the news of her death, Barack Obama said:
"Gwen was a friend of ours. She was an extraordinary journalist."
Obama went on to say:
"She always kept faith with the fundamental responsibilities of her profession: asking tough questions, holding people in power accountable, and defending a strong and free press that makes our democracy work."
WETA-TV President and CEO Sharon Percy Rockefeller said:
"I am very sad to tell you that our dear friend and beloved colleague Gwen Ifill passed away today."
Ifill was posthumously awarded the Walter Cronkite Award for Excellence from Arizona State University as well as the John Chancellor Award from the Columbia University School of Journalism.
Quotes
"Whose stories can you tell? Whose voices are not being heard? Who gets to decide which stories and voices get ignored?"
"People don't ask white males whether they can be objective covering white males, but they ask a black female whether she can be subjective covering a black female."
"I was drawn to journalism because of the need to be the necessary voice – not to force my opinions on others but to broaden the stage for the debate."
Trivia
In 2019, USPS has unveiled a few new Forever stamps that will be issued in 2020. A portrait of Gwen was among the stamps.
The United States Postal Service stated:
"Among the first African Americans to hold prominent positions in both broadcast and print journalism, Ifill was a trailblazer in the profession."
Gwen had served:
on the advisory board of the Committee to Protect Journalists;
on the board of the News Literacy Project.
She received honors from:
Ebony Magazine;
the National Association of Black Journalists;
Harvard's Joan Shorenstein Center;
the Radio and Television News Directors Association of America.
The American broadcaster appeared on numerous news shows, such as:
The Tavis Smiley Show;
Inside Washington;
Charlie Rose;
The Colbert Report;
Face the Nation;
Meet the Press.
Ifill earned most of her wealth from working as a TV anchor and journalist for NBC, the New York Times, the Washington Post, the Baltimore Evening Sun, the Boston Herald American, and PBS.
Gwen also moderated two vice-presidential debates, between Sarah Palin vs Joe Biden and John Edwards vs Dick Cheney. She also received money from selling her 2009 book. Therefore, at the time of her death, Gwen Ifill had an estimated net worth of $1.5 million.
Featured image source – © Guliver / Getty Images.
References

https://newsone.com/gwen-ifill-forever-stamp-united-states-postal
https://www.cbsnews.com/journalist-gwen-ifill-to-be-memorialized-usps
https://www.smithsonianmag.com/five-things-know-about-gwen-ifill