Sonequa Martin-Green is an American actress with a distinguished career that is only going up!
She is gained fame for her roles as Sasha in the popular The Walking Dead and as the main character Michael Burnham in the show Star Trek: Discovery.
She's also starred in several films and is a prominent activist.
Sonequa Martin-Green has been an active actress since 2005 and has raked up several credible roles in the time since.
Her charming demeanor, personal stories and activism, and acting talent make her one of the best rising actresses to watch out for!
The Origin Story
Sonequa was born in Russellville, Alabama, on March 21st, 1985.
She has four siblings, including one full sister and three older half-sisters.
Sonequa is close to her family and thanks to them for their support as she grew up, including when she decided to pursue acting.
While Sonequa Martin-Green has always had a passion for acting and performed in plays throughout her childhood and teenage years, acting was not always the career she had envisioned for herself.
Interestingly enough, she originally wanted to be a psychologist!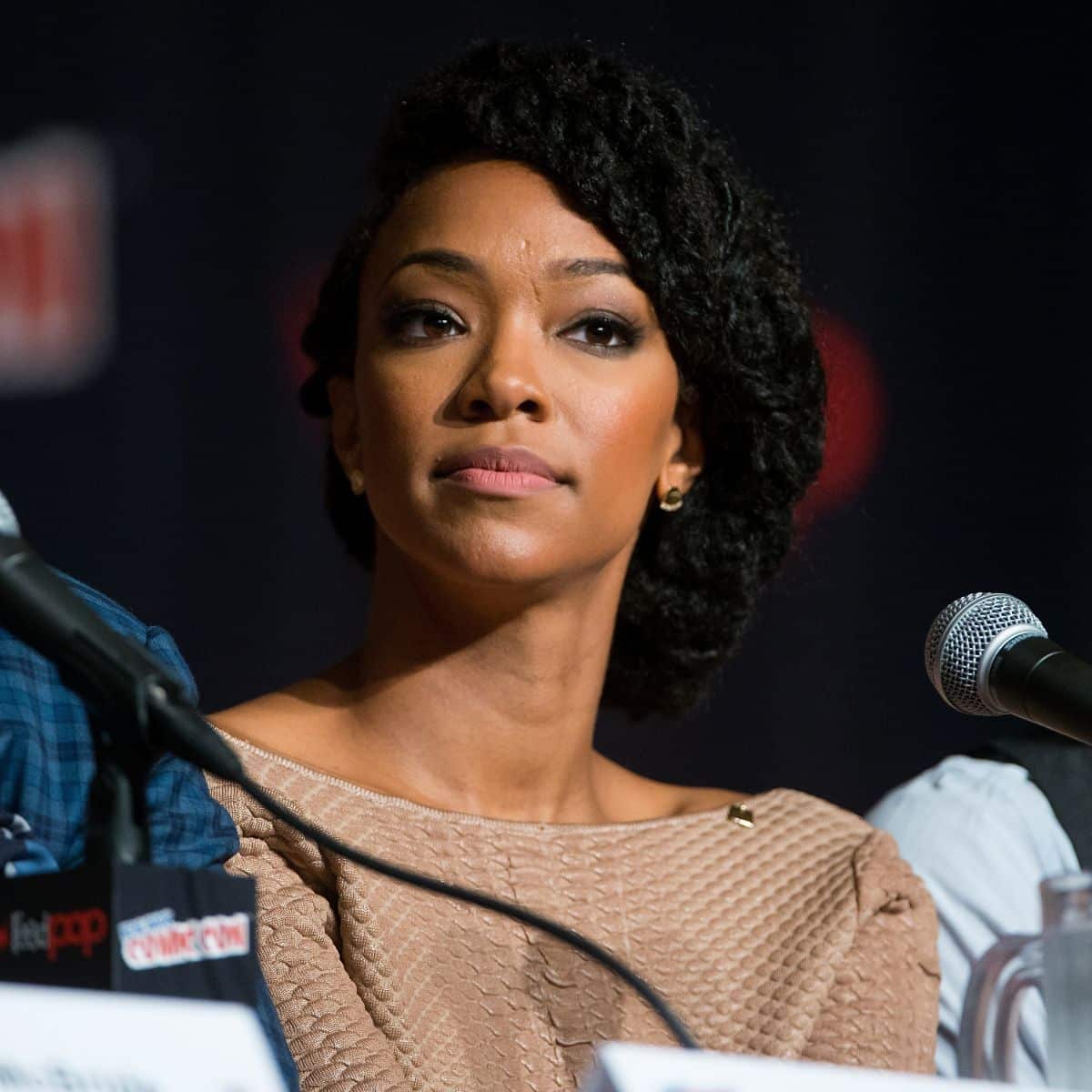 It was not until her sophomore year of high school that she realized acting was something she could seriously pursue.
Sonequa initially wanted to be a psychologist to study human behavior and the motivations behind actions.
She often quotes a play rehearsal in the tenth grade as helping her realize that acting was another way to study human behavior and understand the motivations of the many different characters that she plays.
She attended the University of Alabama and graduated in 2007 with a degree in theater.
She originally moved to New York City to pursue a career in acting and stayed there for almost five years before relocating to another acting hub: Los Angeles, California!
It was here that her career truly began to take off.
Career – From Movies to the Final Frontier
Sonequa Martin-Green made her television debut in 2008, only a year after graduating college.
She had a small role in an episode of Law & Order: Criminal Intent. Her first recurring television shows were in Season 3 Army Wives as Kanessa Jones and eight appearances as Courtney Wells in the acclaimed The Good Wife.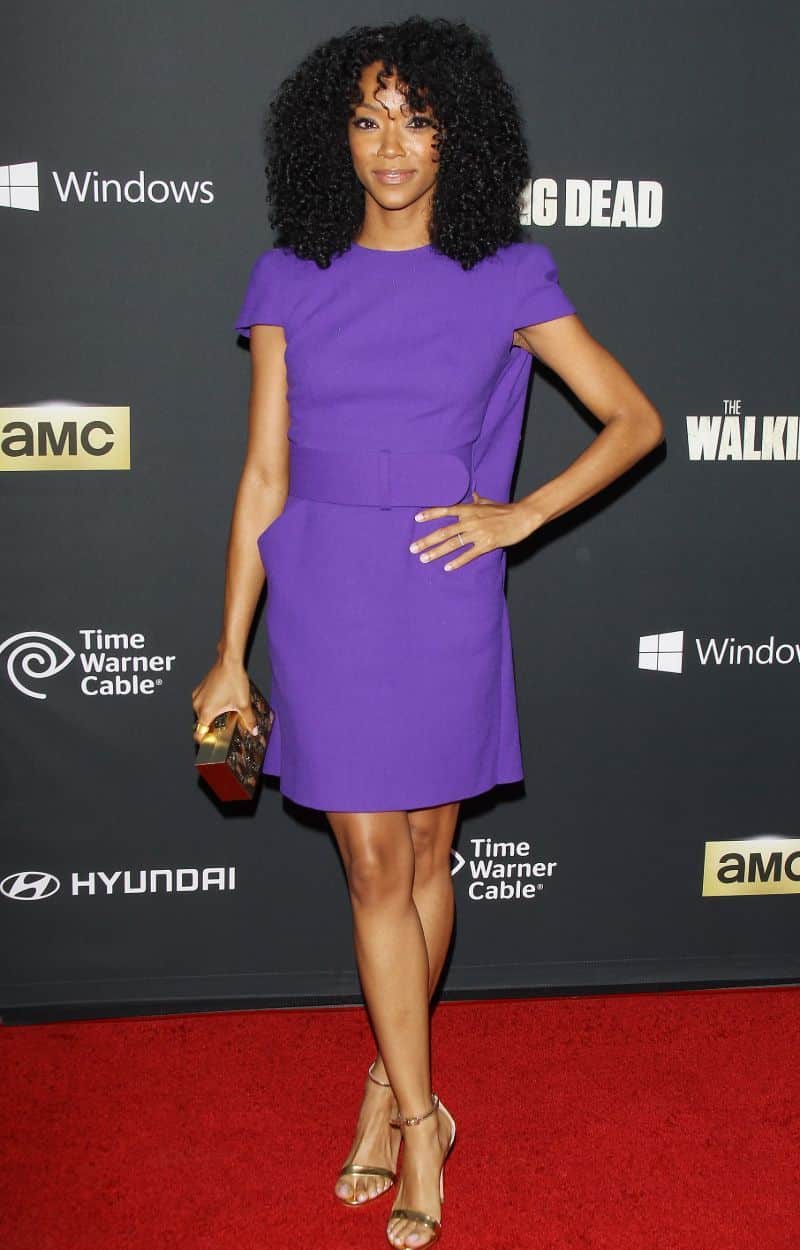 These roles helped establish her acting talent and paved the way for larger roles.
Impressively, Sonequa's film debut was as the leading role in the 2009 film Toe to Toe.
Her performance earned her critical acclaim and brought her to the attention of the acting world.
In 2012, she made a splash with her role as Sasha in The Walking Dead, a role that was written specifically for her!
She originally auditioned for the role of Michonne but did not get the part. However, the writers of the show loved her audition and gave her the role of Sasha.
Her role as the lead character in Star Trek: Discovery which was announced in 2018, made quite a splash. "I just so appreciate that I can contribute to this, however small or big it may be," Sonequa told The Hollywood Reporter.
Husband
She has a very strong and supportive relationship with her husband that we love to see!
Sonequa Martin-Green has been married to Kenric Green since 2010, so he has been there for her throughout the majority of her acting career.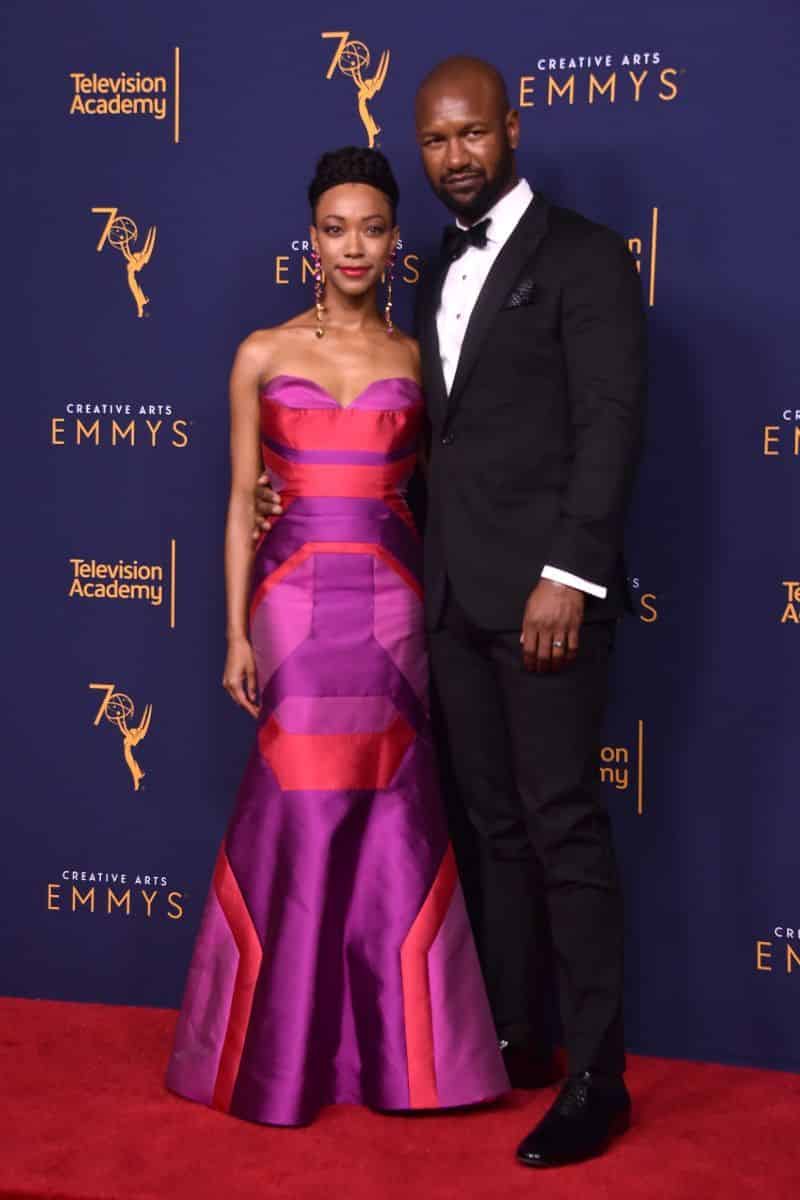 Their clear love and support for each other is based in part on their similarities – both are actors!
Kenric is best known for his role as Scott in The Walking Dead, so they've even worked on the same show!
READ MORE: Christopher Walken's Early Career Involved Being a Lion Tamer
Children
Together, Kenric and Sonequa have two children. In 2015, they welcomed a son named Kenric Justin II.
The family expanded to include a daughter named Saraiyah in 2020, and it is obvious how incredibly happy they are.
Sonequa Martin-Green – Net Worth
Obviously, her acting career and appearances in film and television will be Sonequa Martin-Green's primary stream of income.
Actors are paid a flat rate for their appearances in film or television, and lead actors can receive a bonus depending on how popular their media becomes.
In addition to her up-front payments, whenever a show or film that Sonequa acted in is aired as a rerun, she gets a royalty percentage. This helps her to continue making money each day from her past works!
Actors like Sonequa are also protected by the Screen Actors Guild (SAG) and typically receive a daily payment for each day they film on set.
These daily payments are helpful in determining how much Sonequa Martin-Green's net worth is.
Since she is the lead character of Star Trek: Discovery, she receives money for every single episode in a season. Episodes aired as reruns in which she features (essentially every episode) also generate a smaller but continuous income.
Taking into account all of her past work and current payment, Sonequa Martin-Green's estimated net worth is about $5 million.
READ THIS NEXT: Who is Morgan Woodward?