What is Fabiano Caruana's net worth?
Introduction
Fabiano Caruana is an American-Italian chess player who became a grandmaster at the age of 14.
Biography
He was born on July 30, 1992, in Miami, Florida, USA.
Fabiano is a dual citizen of the US and Italy.
Caruana learned to play chess at an after-school program. "I don't remember exactly who noticed my talent or if I was immediately very good, but the teacher there recommended to my parents that I pursue chess," he said for Deadspin in 2018.
His first chess coach was National Master Bruce Pandolfini.
At age 10 years, 61 days, Caruana became the youngest American to defeat a Grandmaster in an official tournament. The former record-holder was Hikaru Nakamura with 10 years, 117 days.
In 2002, Fabiano became a FIDE Master by crossing the 2300 barrier in Elo rating.
By age 12, he won two gold medals and one silver medal at the Pan-American Youth Championships.
In October 2005, Caruana switched his FIDE affiliation to Italy. He played for the US Federation from the age of 5 until the age of thirteen.
In 2005, he became an International Master.
In 2007, Fabiano became the youngest Grandmaster in the history of the US and Italy. He was 14. Also in 2007, Caruana moved to Budapest, Hungary, with his family. There, he started working with GM Alexander Chernin, a Soviet-born Hungarian chess grandmaster who won the Soviet Championship in 1985.
"Due to my dual citizenship, I can play for Italy or the United States," Caruana told ChessBase. He added: "Due to my residency, I can play for Hungary. It's nice to have choices."
In 2009, he won the Tata Steel Group B after beating Nigel Short in the final round.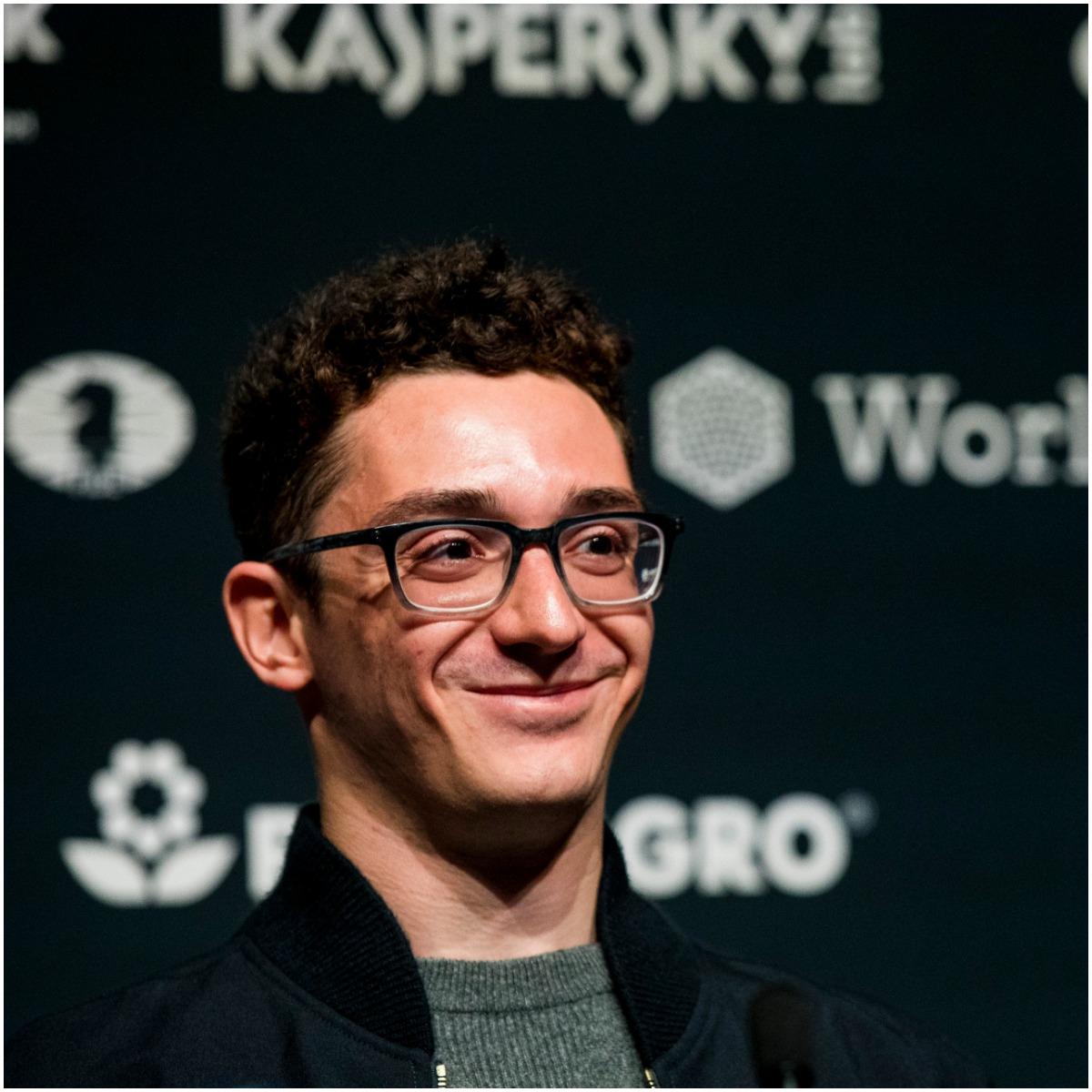 In 2010, Fabiano moved to Switzerland to train with grandmaster Vladimir Chuchelov.
In 2013, Fabiano won the seventh edition of the Kings Tournament in Bucharest, Romania.
In September 2014, Fabiano won the Sinquefield Cup in St. Louis with 8.5/10. The total prize fund was $315,000. "I'm very pleased with my performance," Fabiano said after the tournament. "In terms of this tournament, it's probably one of the best I've ever played."
In May 2015, The US Chess Federation announced that Fabiano is switching federations to play for the US.
"I'm absolutely thrilled to be representing the US again and working with the Chess Club and Scholastic Center of Saint Louis," Caruana said for Chess24. He went on to say: "I'd like to thank everybody who has made this possible, and I look forward to this exciting new partnership."
He shared 2nd place with chess grandmaster Ding Liren at the 2016 Tata Steel Chess Tournament. Also in 2016, he won the US Chess Championship.
In September 2016, Caruana played first board of the United States Team at the 42nd Chess Olympiad.
In 2017, he finished T-3rd with 6/11 at the US Championships.
World Chess Championship
In 2018, Caruana was defeated by Magnus Carlsen in game three of the rapid playoff to clinch the World Chess Championship. All 12 classical time control games were drawn.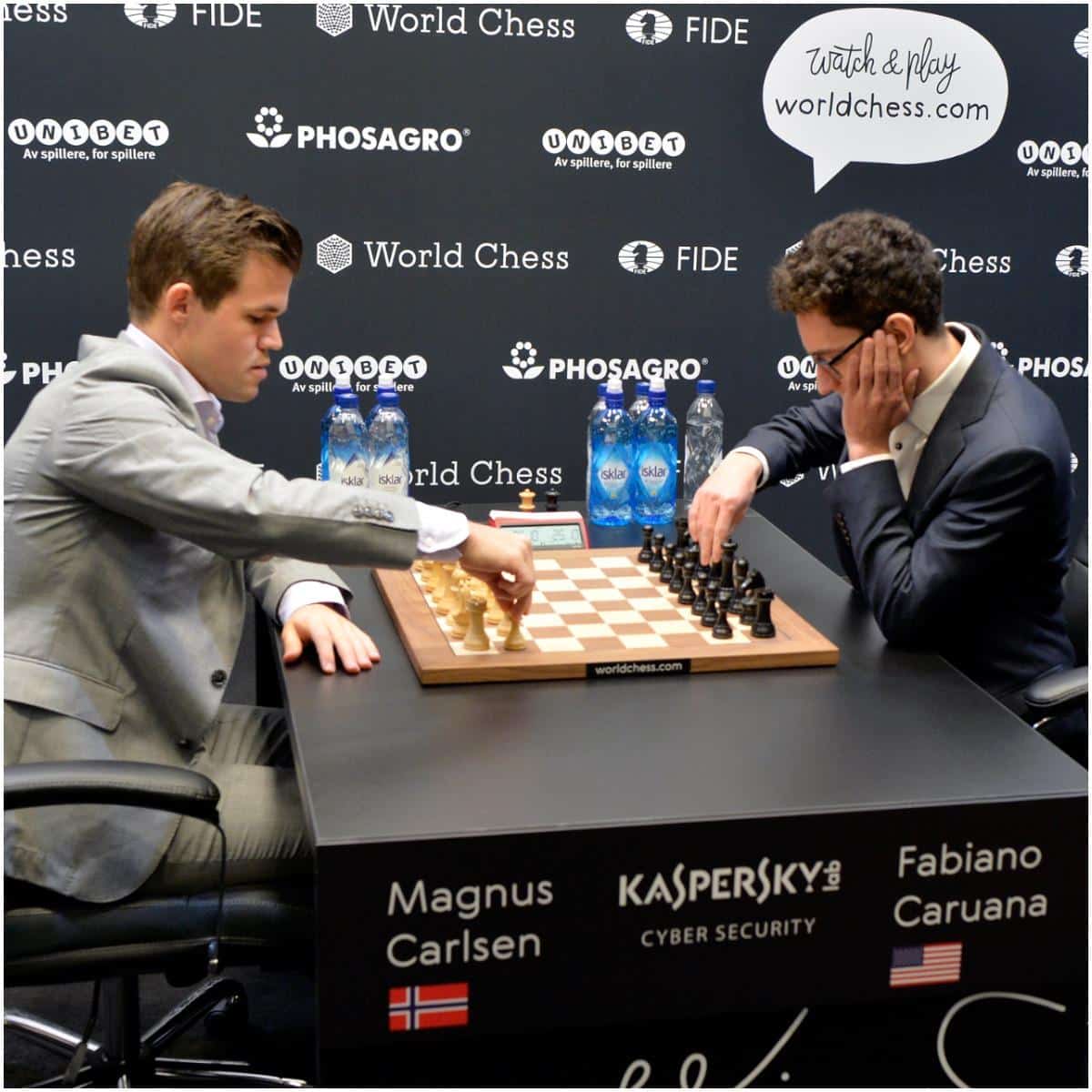 The prize fund was 1 million euros. "I am very happy," Magnus said. "I felt like I had a really good day at work. Everything went perfectly."
In January 2020, Caruana won Category 20 at the Tata Masters.
Wife/Girlfriend
There is no information about Fabiano Caruana's romantic relationship.
READ MORE: Who is Mark Bell's wife?
Height
Fabiano Caruana is 5 ft 6 in (168 cm) tall.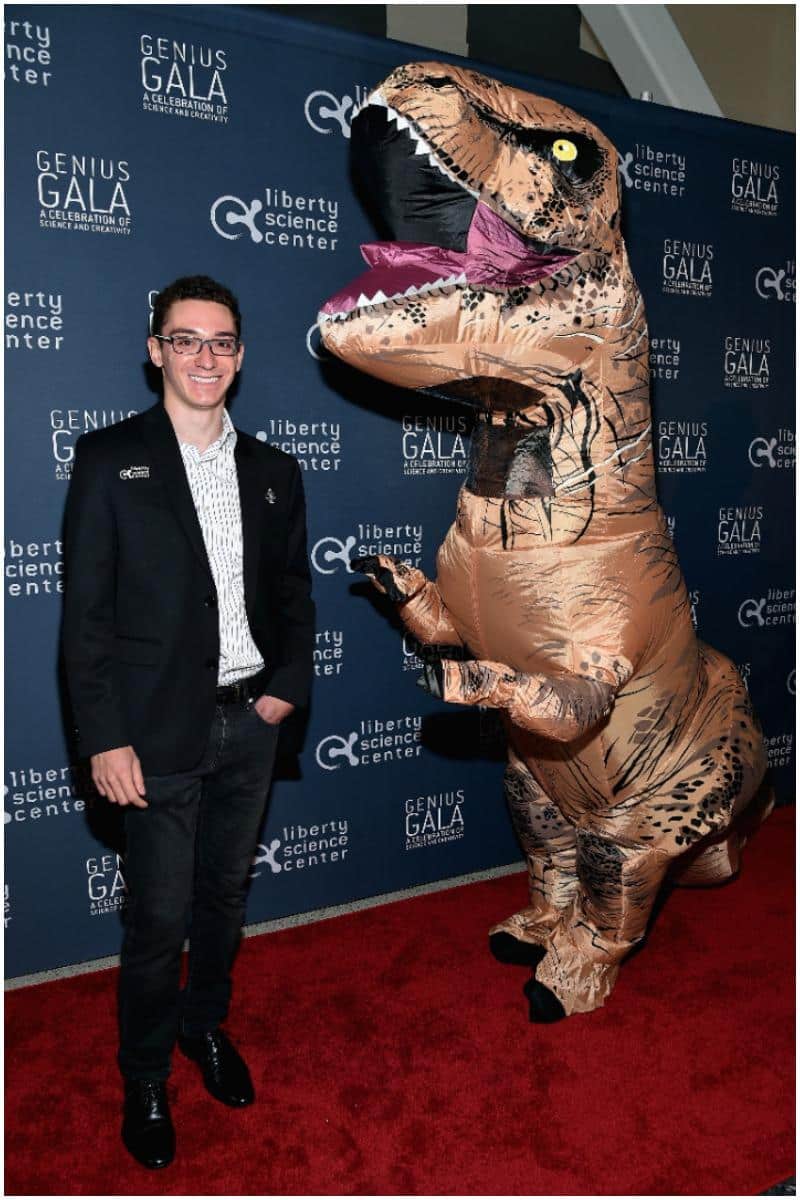 Weight
He usually weighs around 135 pounds but drops to 120 to 125 pounds during tournaments.
"Sometimes I've weighed myself after tournaments, and I've seen the scale drop below 120, and that's when I get mildly scared," he said.
Quotes
"The general advice which I've always been given is just to apply myself very consistently regardless of what my results are."
"I preferred to attack all the time and really loved sacrificing pieces to get at the enemy king."
"I think that chess could be marketed better. It could be presented better to the public."
Trivia
According to reports, Caruana's IQ ranges between 145 to 170.
He considers Bobby Fischer something of a hero. "I'd say the one player who has always blown me away and inspired me has been Bobby Fischer," Fabiano said in an interview. He added: "I mean, some of the personal stuff was not great, but his approach to chess and his willpower was just phenomenal and was always an inspiration."
READ MORE: BJ Armstrong Net Worth
Fabiano Caruana – Net Worth
Caruana earned most of his wealth from playing chess in official tournaments, sponsors, selling merch, and club playing.
For instance, he won $100k in 2014 by winning the Sinquefield Cup. In 2018, Fabiano earned 450k euros for winning the silver medal at the World Championship in London.
Starting in April 2021, Fabiano is sponsored by Intel.
According to reports, he received a €200k six-year contract with St. Louis in 2015. Caruana also sells merch at represent.com/store/fabiano.
Therefore, Italian-American chess player Fabiano Caruana has an estimated net worth of $10 million.
READ THIS NEXT: Who is Steve Alford?