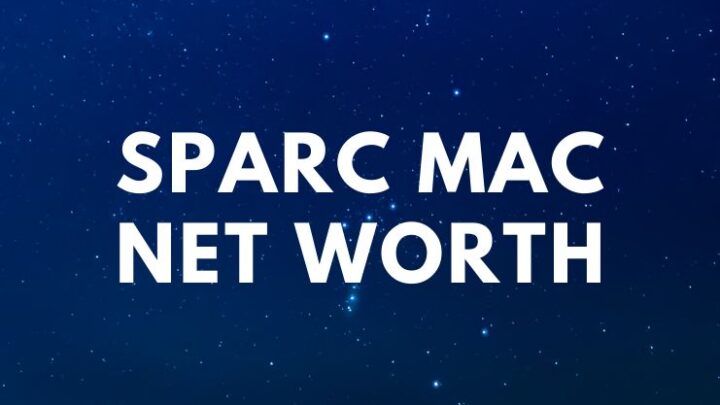 Sparc Mac is an American YouTuber and streamer who has gained popularity for his vintage RuneScape gameplay videos and streams. He has several YouTube channels, but the most popular is – "Sparc Mac."
Biography
Mac was born on November 17, 1992, in the US. He was raised in North Carolina.
He started to play RuneScape at age 15.
RuneScape is a fantasy massively multiplayer online role-playing game that was released in January 2001 and developed by Jagex.
The game features a semi-real-time combat system. The action takes place in the world of Gielinor, a medieval fantasy realm divided into different cities, regions, and kingdoms.
Players can interact with each other by participating in activities and mini-games or through chatting or trading.
In 2018, RuneScape received the "Role-Playing Game" award at The Independent Game Developers' Association Awards.
YouTube Channels
Channel #1
Mac began his YouTube channel (Sparc Mac) on August 28, 2006. The channel has over 132 million views and more than 440,000 subscribers.
The most popular video on his channel is named – " THE DREAM.. OF 10 OR 20B!" The video was uploaded on May 23, 2017, and it has more than 950,000 views.
The second most popular video on the channel is titled – " Runescape Sparc Mac's Full Third-Age Melee Pking!" The video has over 807,000 views, and it was published on November 20, 2011.
Channel #2
Mac started his secondary channel titled – "SparcmacProductions" on October 7, 2009. It is his vlogs channel. The channel has over 44,000 subscribers and more than 1,1 million views.
Channel #3
Sparc has another channel, entitled – "SparcMacLlVE." On the description, it says – "Welcome to your #1 source for all Runescape! Over here we keep up with the active community." It was started on April 21, 2011.
This channel has over 220,000 subscribers and more than 178 million views.
The most popular video is called – "Broken Bot Stakes 500M?!?" It was published on March 25, 2014, and it has over 702,000 views.
READ MORE: Cody Ko Net Worth
Channel #4
On June 18, 2011, he started his fourth YouTube channel, named – "SparcMacOfficial." It has over 21,000 subscribers.
Twitch
Sparc has over 409,000 followers on his Twitch channel. Mac also has over 7,000 subscribers.
Car
Mac owns a black Mustang.
Girlfriend
There is no information regarding Sparc Mac's girlfriend.
READ MORE: Brendan Eich & Brave
Quotes
"Jeff Bezos's divorce situation is exactly why I'm put off about getting married, I guess maybe a prenuptial agreement might work."
"Not a drop of water left at the Walmart I just checked because of the hurricane coming.. Everyone, please stay safe."
"Appreciate everyone who showed up at any point to witness a new adventure with me."
"Some days I'm lucky to even log in without waiting hours."
"Id anyone else have a blast collecting charms for summoning? Good times."
Trivia
In 2012, an unknown individual managed to delete other players' names in RuneScape. This caused Mac to lose his name, however, he managed to get his name back.
READ MORE: Is TimTheTatman married?
Sparc Mac – Net Worth
Mac earns most of his wealth from advertisements on his YouTube channels as well as streaming on Twitch.
On YouTube, Sparc has over 312 million views. On this platform, earnings are influenced by a variety of factors, including – the country of the viewer, time of the year (December has the highest RPM), audience retention, video length (videos that are longer than 10 minutes can have more ads), and niche. On average, his 312 million views can earn around $700,000.
Mac also streams on Twitch, the video streaming network of choice for gamers that was introduced in June 2011.
In 2014, Amazon bought the streaming video platform. In 2016, over 1.2 million people were watching Twitch streams at any time.
On Twitch, streamers can earn money in several ways – donations from followers, ads (if you are accepted on Twitch Affiliate Program), sponsors, and subscriptions (a basic subscription costs $4.99 per month, of which Twitch takes 50%). On the platform, Mac has over 7,000 subscribers, meaning $17,500 per month in revenue. Therefore, Sparc Mac has an estimated net worth of $1 million.
READ THIS NEXT: Who is Kang Ho-dong?
Reference

https://www.dailyesports.gg/deadman-mode-tournament-disaster-runescape