What is TimTheTatman's net worth?
Introduction
TimTheTatman (real name – Timothy John Betar) is an American Twitch star, digital gaming streamer, and Youtuber.
He is most notably recognized in the gaming community for his distinctive skills as a 'Fortnite,' 'Call of Duty,' and 'Overwatch' player.
His expertise garnered him the status of being one of the most viewed Twitch streamers on the platform.
He describes his followers as the "tatmanarmy."
The Origin Story
Tim was born on April 8, 1990, in the US. He has grown up a single child in Syracuse, New York.
His mother was an alcoholic, and she died when Tim was 15 years old.
Twitch
When Tim was 22 years old, he was at a point in his life where he needed to decide the career path he wanted to pursue.
As a gaming enthusiast, he chose to start live-streaming his games on Twitch as TimTheTatman.
Like all gaming streamers, he began his career with little to no fans or income.
That didn't stop him; instead, it further encouraged him to start a youtube channel to give him a bigger platform to try promoting his brand.
Tim is regularly asked where his username originated from, and during a live-stream interview, he explained its origin.
While in school, during a lecture, his teacher called on him to answer a question.
Before the teacher called out his name, he noticed Tim's arm tattoo, so in the spur of the moment, he jokingly nicknamed him 'TimTheTatman, and from that point, it remained his nickname.
YouTube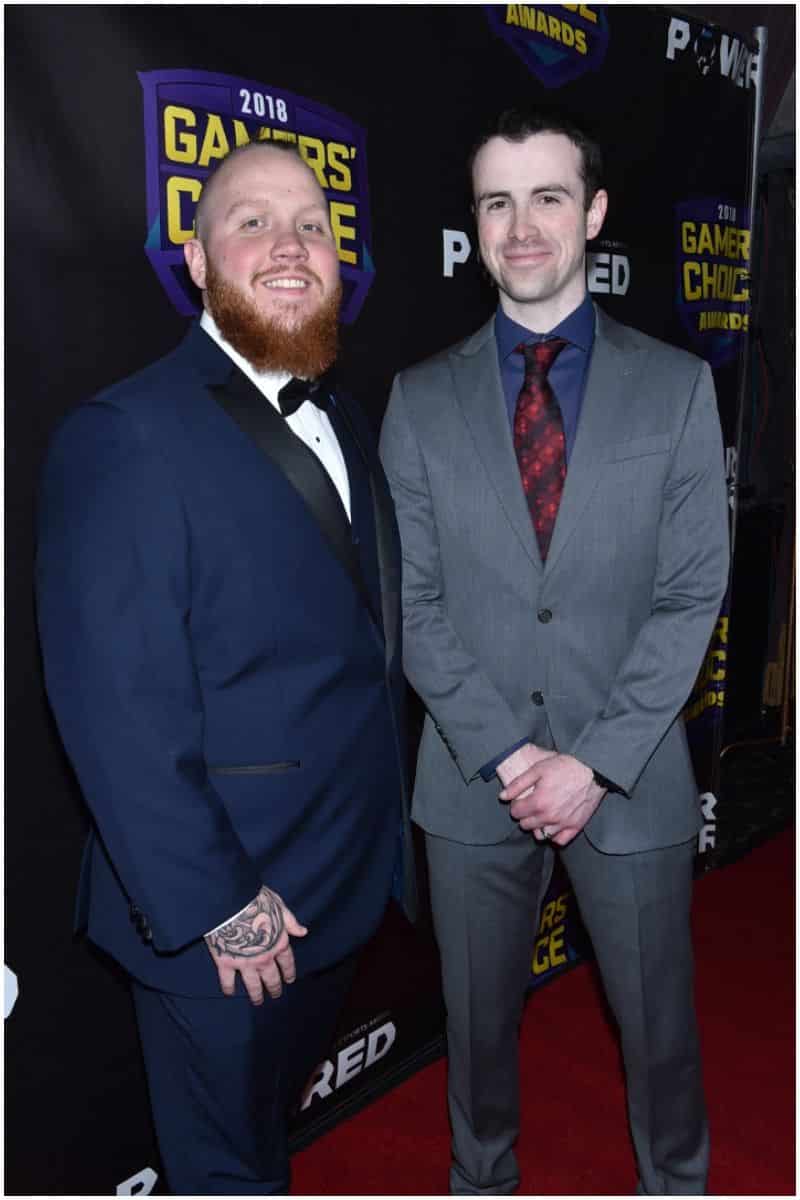 On January 23, 2013, his youtube page went live under the name 'TimTheTatman.'
His first few videos were tips for new streamers. He also regularly talked about his career as a digital gamer.
His channel proved to be an excellent strategic move because it helped grow his brand and popularity in the gaming space.
Over time, his channel was his outlet for uploading montages and highlights of his gaming session showcasing his talent.
From this, he garnered a growing fanbase. However, he often mentions that there were instances where he almost gave up on his dreams due to the extended amount of time it took for him to reach an acceptable level of success, but he continued to persevere.
His live streams are unique from many other gamers, making him stand out and attracting viewers of different backgrounds.
He often incorporates a comedic and fun-style atmosphere with funny clothing while behaving goofy.
He engages with his young viewers and makes it his duty to inform them about making good choices in life and to avoid the ones that come with bad consequences. To many, he is more than a gamer; he is a mentor.
Tim was invited to partner with St. Jude's Children's Research Hospital via the GuardianCon Charity, where he participates in streaming marathons. One marathon alone raised over $2.7 million for children's medical research.
In addition to this, he volunteers his time working with at-risk youth, which is something he is very passionate about.
As of August 2015, Tim managed to reach a large enough Twitch following that he was streaming to over 6000 viewers with each live session.
Overwatch
On May 26, 2016, Tim transitioned from his original money-making game, 'Call of Duty' to the newly released 'Overwatch' by 'Blizzard.'
To his surprise, just one year after live-streaming this game, he noticed his viewers began to grow.
By 2017, he was streaming to roughly 17,000 viewers each game. He nearly tripled his Twitch success in less than two years.
According to Twitch stats, he would quickly become one of the most popular Overwatch players on the platform. He began playing with other uber-successful gamers, including 'xQc' and 'Seagull.'
Tim has also collaborated with other major YouTubers and Twitch streamers, including:
BasicallyIDoWrk;
Hysteria;
CouRage;
FaZe Tfue;
Neymar;
IamTrevorMay;
Minikerr;
actionjaxon;
Reaver;
Haximz;
Lassiz;
OPscT;
summit1g;
Tim is known for reaching the Grand Master ranking in Overwatch, the highest-ranking possible. He wasn't just good at the game; it was one of his favorites, and he enjoyed playing it over all others.
Fortnite
By 2017, just a few years into playing a high competitive level, Tim grew bored of the game and publicly stated he would be retiring from Overwatch and speedily looked for a new and intriguing game.
Around the same time, 'Epic Games' released their latest game 'Fortnite.'
With the rise in popularity of this game, some of Twitch's most successful gamers followed suit, including Tim.
'Ninja' became the most successful Fortnite player and eventually partnered with Tim.
By 2018, his viewership increased from 17,000 per game to over 21,000. This was a combination of his unparalleled gaming skills and the ridiculous popularity of the game.
Aside from his stellar popularity as a Fortnite and Overwatch player, he dabbles with 'Call of Duty,' one of the original games he started out playing.
Time was selected to lead promotional streams for the NFL's Thursday night games and became the face of NFL digital streaming. In addition, he had appearances on late-night shows and is regularly invited to award shows.
On July 30, 2020, Tim took to Twitter to announce his second YouTube channel (TimTheTatman Two) — centered around vlogging and TikTok reaction videos.
Wife
TimTheTatman got married to his wife Alexis in August 2016.
The two met during high school.
Children
The couple welcomed their son Brewer in April 2019.
He is private about that element of his life and only shares bits and pieces with his fans.
Tattoos
Tim has four tattoos, 2 sleeves, right thigh, and one on the chest.
Height
TimTheTatman is 6 feet (182 centimeters) tall.
Weight Loss
On October 23, 2019, he shared his weight loss progress on Twitter, saying that he has lost 45 pounds. He wrote:
"I'm just doing 1,500 calories per day and not working out at the moment."
READ MORE: Big Mike Geier Net Worth
TimTheTatman – Net Worth
Betar earned most of his wealth from ads on his YouTube channels (four in total), where he has over 1.2 billion views (about $3 million in revenue before taxes) and streaming on Twitch.
On Twitch, streamers can make money from ads, sponsors, donations from fans, and subscriptions.
In addition, he has several sponsors, like the Japanese company Audio-Technica Corporation, Monster Energy, NZXT, and Razer.
Tim also makes money from selling merch on his website – timthetatman.com.
Therefore, TimTheTatman has an estimated net worth of $8 million.
READ THIS NEXT: Who is Brendan Eich?