What is Symfuhny's net worth? Who is Symfuhny's girlfriend?
Introduction
Symfuhny is an American pro gamer and Twitch streamer, most well-known for playing Call of Duty and Fortnite Battle Royale.
The young Texan has been a competitive gamer since 2018 and has been signed to NRG Esports' Fortnite squad since 2019.
In mid-2020, Symfuhny starting catching reason for something a little more sinister, though.
Are the cheating rumors true, or is he really just that good?
The Origin Story
Mason Lanier—known to the gaming world as Symfuhny—was born on December 21, 1999.
He used to live with his parents and younger sister in Texas, which is where he attended high school.
Symfuhny first caught the gaming bug as a kid, when his grandparents bought him a gaming console—the Xbox 360—and an early version of Halo.
He was hooked.
Games Addiction
Soon after that, he moved on to Call of Duty and started honing his gaming skills—much to the frustration of his parents.
Not to be derailed, he decided to start taking gaming seriously.
His first streaming attempt, playing Minecraft, didn't pan out too well, but eventually, his friends encouraged him to try showcasing his skills at H1Z1.
He scored some good early traction, until Fortnite caught his eye.
In June 2018, he published his first Twitch live stream to the world, under the Summer Skirmish event series, hosted by Epic.
He gained 12th place. In his second attempt a month later, he only made it to 32nd place.
Not to be deterred by his early failures, Symfuhny teamed up with popular gamer Zayt.
The dynamic duo earned a 3rd place ranking. A connection to Zayt also opened up a world of opportunities—and access to some of the biggest names in gaming.
Symfuhny played alongside Snood, Nate Hill, and SypherPK, with the latter connection earning him a 2nd place ranking at a major Fortnite event.
At the end of 2018, Symfuhny really hit his stride, taking out 11th place in a Fortnite Fall Skirmish event. He won $20,000 in cash, his highest cash prize so far.
Gamer Girlfriend
As a young up-and-comer on the Twitch scene, Symfuhny was able to meet a lot of like-minded millennials.
One of those young gaming fanatics was Brooke Ashley Bond—known among gaming circles as BrookeAB.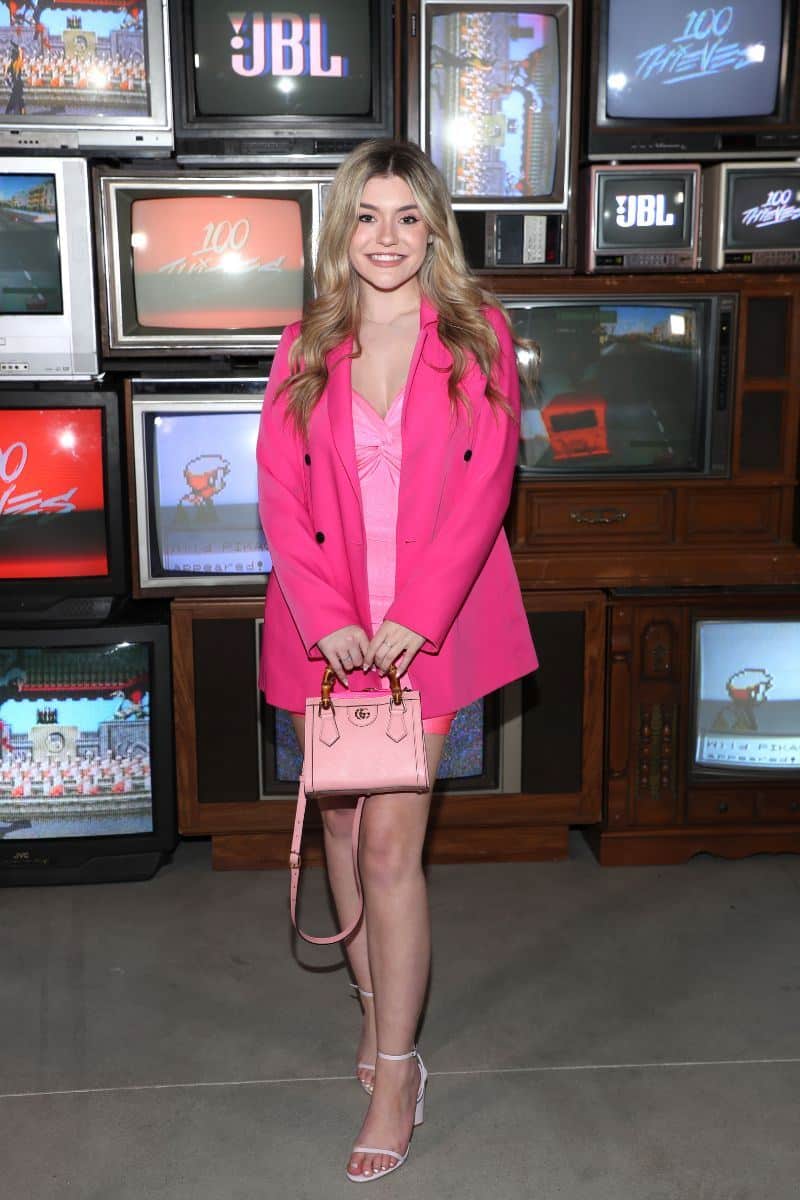 The petite blonde is herself a rising Twitch star, with 742,000 followers on the game streaming platform. She's also a member of major gaming titan 100 Thieves.
By gamer standards, she is the queen bee—and Symfuhny wasn't immune to her charms.
The pair began dating in 2018, and regularly feature on each other's social media—including in YouTube videos.
Despite being beloved by the gaming world, BrookeAB is no stranger to the dark side of the internet.
In 2020 she was harassed by an online troll, and doxxed.
Her personal information, full name, contact details, and the names and contact details of her family members were leaked across multiple social media platforms.
Knowing that Brooke's career had put her loved ones at risk shook her deeply, and she stepped away from all her social media accounts for a time.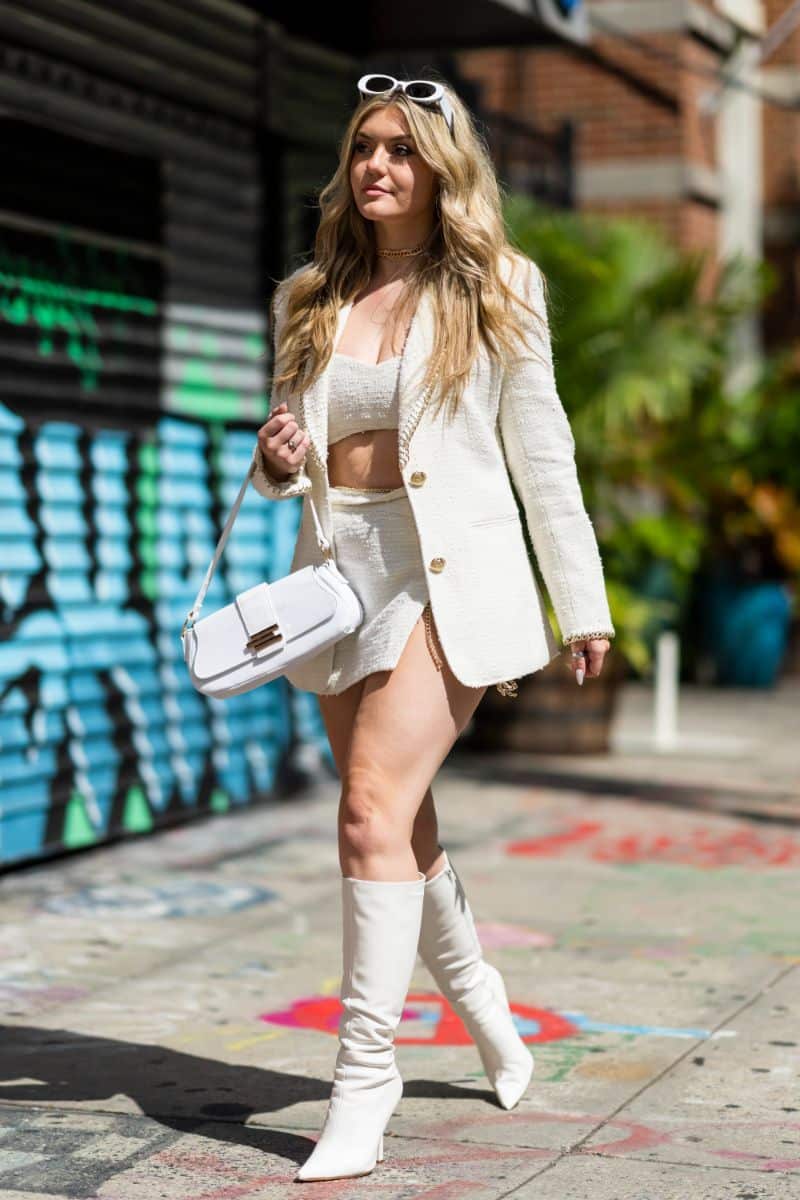 In August 2020, she spoke out about the online harassment and bullying she had experienced, and credited her long-time boyfriend—Symfuhny—for having her back through that time.
READ MORE: Who is Ned Fulmer's wife?
Scandal Hits Again
Aside from the online bullying and threats against his girlfriend, Symfuhny has also experienced drama a little closer to home—on his own Twitch channel and YouTube account.
While most fans and followers are content to sit back and watch some quality streaming, others have been getting louder with their speculation that Symfuhny is actually cheating at Call of Duty.
Eagle-eyed viewers have suggested that the young gaming aficionado is using an aimbot to hit his marks and take down targets in the first-person shooter game.
Aimbots, for the uninitiated, are cheats used to automatically lock onto a target without having to manually aim your gun at them.
Pro gamers have come out to both support and condemn Symfuhny, with many claiming that the cheating is obvious when recorded footage is run at slower playback speeds.
Others have suggested that it is almost impossible that he could achieve such a high strike rate without an aimbot, given his gaming style.
Those who have supported Symfuhny, and continue to deny the accusations, claim that watching his style develop over the past few years makes it clear that he has simply grown as a player.
READ MORE: Tony Massarotti Net Worth
Height
Symfuhny is about 5 ft 5 in (1.65 m) tall.
Symfuhny – Net Worth
Mason earned most of his wealth from streaming on Twitch, merch, sponsors, and ads on YouTube.
On YouTube, Lanier has over 76 million views–about $225K in revenue.
On Twitch, Mason has more than 3.8 million followers.
He was sponsored by Reese's and Firehouse Subs.
Therefore, Symfuhny has an estimated net worth of $1 million.
Want to check out Symfuhny's game style and see for yourself? You can watch his live stream right here.
READ THIS NEXT: Who is Michael Felger?