What is BrookeAB's net worth? Who is BrookeAB's boyfriend?
Introduction
BrookeAB is at the same time exactly the same as—and nothing at all like—every other Gen Z gamer.
For starters, she's bright, bubbly, and comfortable oversharing the day-to-day details of her life.
She's happy to live stream for hours at a time while people tune in to watch her listen to music, play games, and talk about whatever comes to mind.
But she's also a little bit different—and she's learned a lot about building a viable career online while still protecting your mental health and avoiding the toxic pitfalls of life on the internet.
We know she's a gamer, we know she's outspoken, and we know she's a girly girl—but what else is there to know about BrookeAB?
Let's find out.
The Origin Story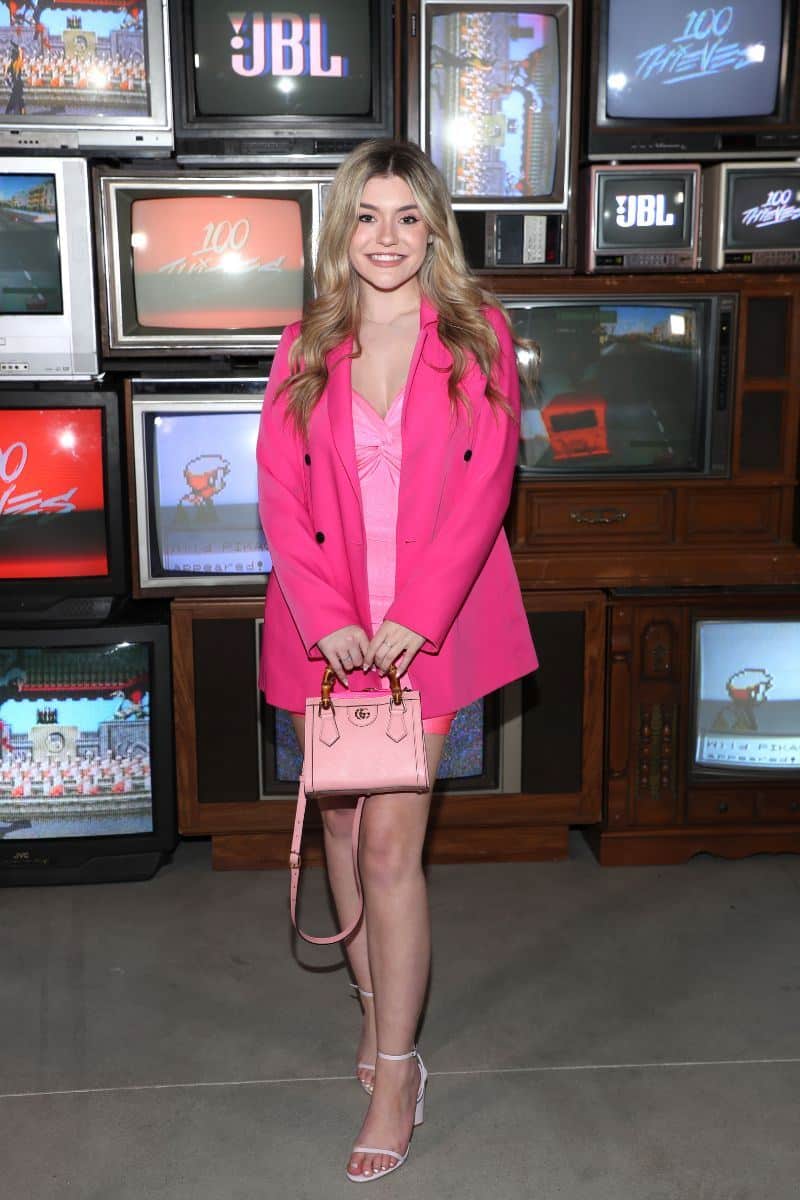 Brooke Ashley Bond was born on March 15, 1998, in Oregon.
The bubbly young blonde grew up hiking through the mountains and going on holidays with her tight knit family—but she has always been much happier camping out indoors with her PC and her luxury comforts.
Brooke's older sister was an avid fan of video games, and Brooke grew up watching her play PlayStation 2 and GameCube.
In the beginning, Brooke admitted that she didn't actually like playing games—she just enjoyed pulling up a chair and watching her big sister while she played them.
Eventually, though, gaming grew on Brooke. It started with Neopets, then progressed to Minecraft, and eventually to Call of Duty and Halo.
By then, the gorgeous young student was hooked—and streaming was a natural progression.
Several years before Brooke launched her Twitch channel, she also began her Bachelor of Psychology (minoring in Forensic Psychology) at Western Oregon University. BrookeAB graduated in 2020.
She had a beloved dog named Toby—who the family had owned for many years—who passed away at the start of 2019, while Brooke was still away at university.
She has also shared that she struggles with trichotillomania—a compulsive need to pull your hair.
Boyfriend
BrookeAB has been dating fellow Twitch star and Fortnite streamer Symfuhny since 2019.
The Rise to Fame—and New Love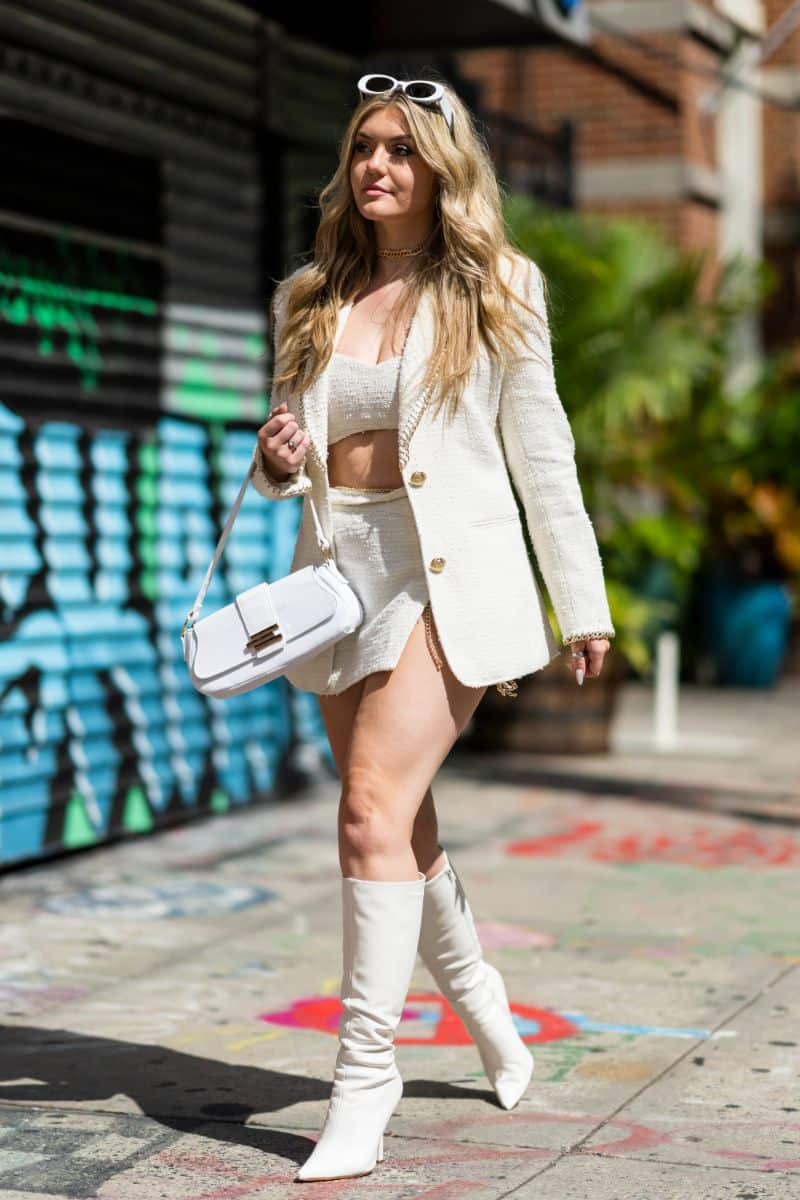 Brooke didn't start out intending to become a Twitch gamer and celebrity streamer.
She wasn't even serious about it when she started her channel, deciding to just go with the moniker BrookeAB because AB were her middle and last initials.
Sometimes, the young influencer regrets that. If she'd know she'd become so successful in the gaming industry, she would have, in her words, "thought of something way cooler."
In early 2019, she bought some merch from Corinna Kopf's store. Kopf saw the pic on Instagram and invited Brooke—along with Mason "Symfuhny" Lanier and Kopf's boyfriend, Turner "Tfue" Tenney, to play Fortnite together.
Brooke accepted, met Symfuhny, and the pair hit it off.
They've been dating ever since.
Fans often reference the live stream recording—which is still archived on YouTube—where Brooke and Mason have clear chemistry.
In a slick case of the ultimate wingman, Kopf suggests that she and Tenney and Brooke and Mason go on a double date.
Fans loved watching the pair bond over gaming in real-time.
As their relationship blossomed, so did Brooke's career.
Almost overnight, her subscriber count climbed into the thousands—then the tens of thousands, and eventually, over a million followers on Twitch.
100 Thieves
In late 2019, 100 Thieves CEO Matt Haag started to notice Brooke as an up and coming gamer.
After watching her streams and enjoying her energy—the gaming organization's founder called her positive and forthcoming—he reached out.
By the end of the month, he'd signed BrookeAB to the 100 Thieves lifestyle brand and gaming organization, which fields teams of some of the internet's biggest names in Call of Duty, Fortnite, League of Legends, and Apex Legends.
READ MORE: Sadie Crowell Net Worth
The Dark Side of Fame
Following her signing to 100 Thieves, Brooke decided to make the move to Los Angeles.
The aspirational move prompted the start of a dark and sinister time for the young streamer.
First, there was a message from a stranger claiming that she was going to cheat on her boyfriend.
As Brooke lived with her boyfriend at the time, she didn't think much of it.
Over the next few months, the messages got out of control, though.
From accusing Brooke of cheating on Mason, to posting her parents' address and threatening to kill her mom, there was a time when the young entrepreneur and effervescent gamer was getting hundreds of threats every day.
In two years, Brooke had blocked tens of thousands of accounts due to the threats coming through.
And in the end, it took the FBI stepping in to make it stop.
While the FBI was able to identify some of the cowards bullying Brooke from behind a computer screen, some eventually just disappeared.
The star shared in a 2021 interview that she's "past letting it rule her life" and has chosen to enjoy her life, and her success.
BrookeAB – Net Worth
Ashley earned most of her wealth from streaming on Twitch, ads on YouTube, sponsors (like JBL, Chipotle, and EA), posting on TikTok, and selling merch.
On YouTube, Ashley has over 20 million views–about $60K in revenue.
Therefore, BrookeAB has an estimated net worth of $400,000.
READ THIS NEXT: Who is Adam Faze?