Ned Fulmer may be most well-known as one-quarter of The Try Guys team.
The Try Guys—a YouTube series sensation with 7.6 million subscribers and literally billions of video views—is a US comedy series that Fulmer and three buddies created while they were working at BuzzFeed.
Eventually, Fulmer and The Try Guys crew made the break from BuzzFeed and started writing, directing, and producing—as well as acting in—their series.
Fulmer is one of the executive producers of the team's production company, 2nd Try, LLC.
The Origin Story
Edward Gallo Fulmer was born in Jacksonville, Florida, on June 11, 1987.
After high school, he studied chemistry at Yale University in Connecticut before graduating and heading for Chicago.
While Fulmer was living in Chicago, he worked at a renewable energy lab as he hustled to grow his comedy career.
This young up and comer would spend nights doing improv at Chicago's iconic Second City.
This commitment saw him pick up Time Out Chicago's Critic's Pick award.
From Chicago, Fulmer headed for Los Angeles, California, where he took a job at BuzzFeed.
As a staffer at the independent digital media giant, Fulmer's role involved managing video producers and developing the platform's video fellowship program.
He also met some friends, and together they created one of the internet's most popular comedy shows: The Try Guys.
On June 16, 2012, Ned Fulmer married Ariel Vandevoorde, who worked as an interior designer.
The pair, who adopted a chocolate labradoodle named Bean—who Ned credits with helping him overcome his fear of dogs—had their first child in 2018.
They named their son Wesley James Fulmer, and they call him Wes.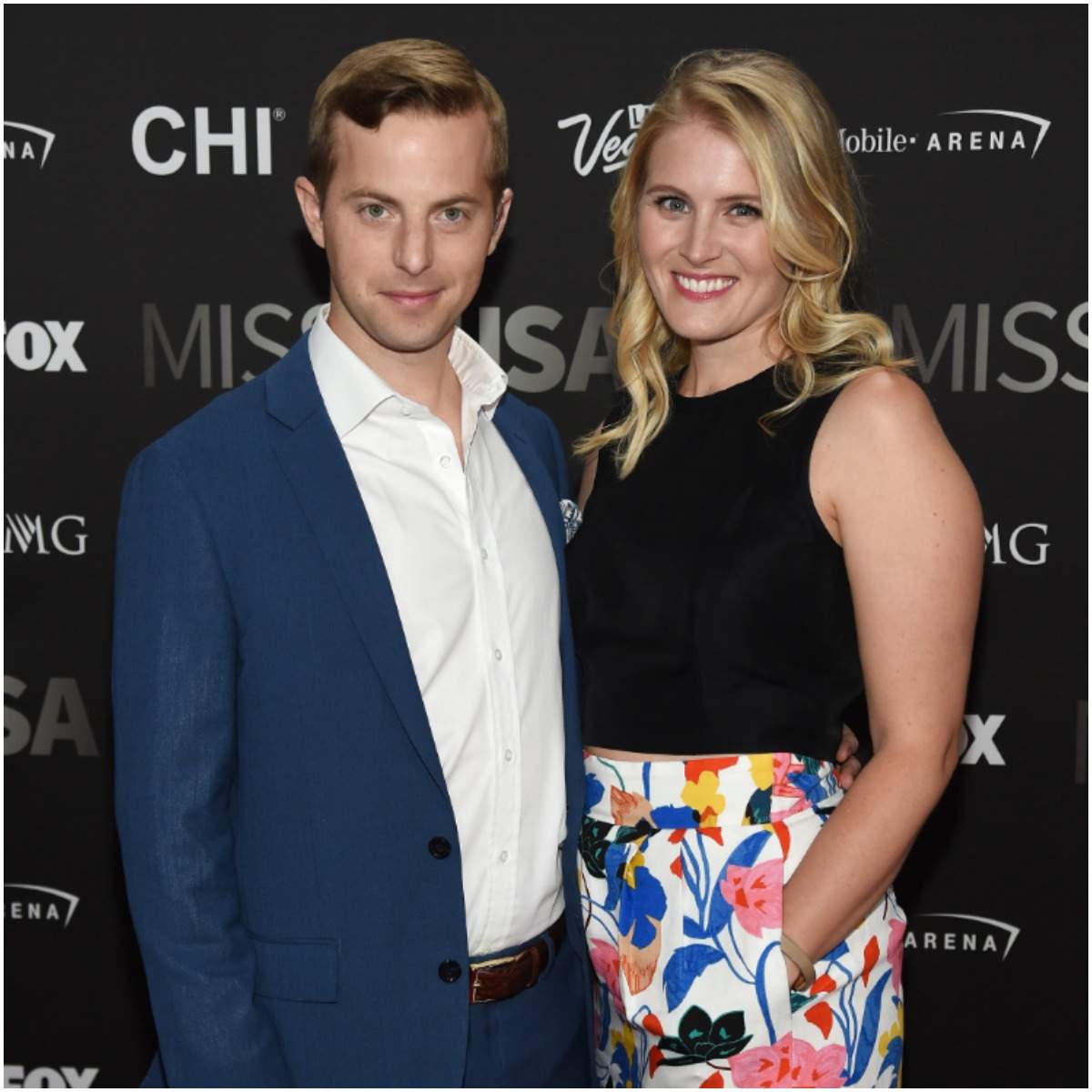 That same year, The Try Guys branched out from under the BuzzFeed umbrella.
In 2020, Ned Fulmer and his wife Ariel announced that their second baby was due in November 2020.
The Try Guys
In 2014, four co-workers at BuzzFeed got together with an idea: to document themselves on video trying funny—or downright stupid—stuff.
They also wanted to get their friends in on the gig, too.
The latter part of the plan didn't work—nobody they knew wanted to get involved with the group's reckless ideas.
As the videos gained a following, though, the guys persevered on their own.
Zach Kornfeld, one of the original four, said later that it "came down to who was willing to show their butts."
One of the Try Guys' first forays was Guys Try Ladies' Underwear for the First Time.
Produced under the BuzzFeed umbrella, the video went viral, amassing millions of social media reactions and views.
Catapulted into the limelight, The Try Guys released their own show—Squad Wars—on YouTube's premium Red subscription service.
Fame & Accolades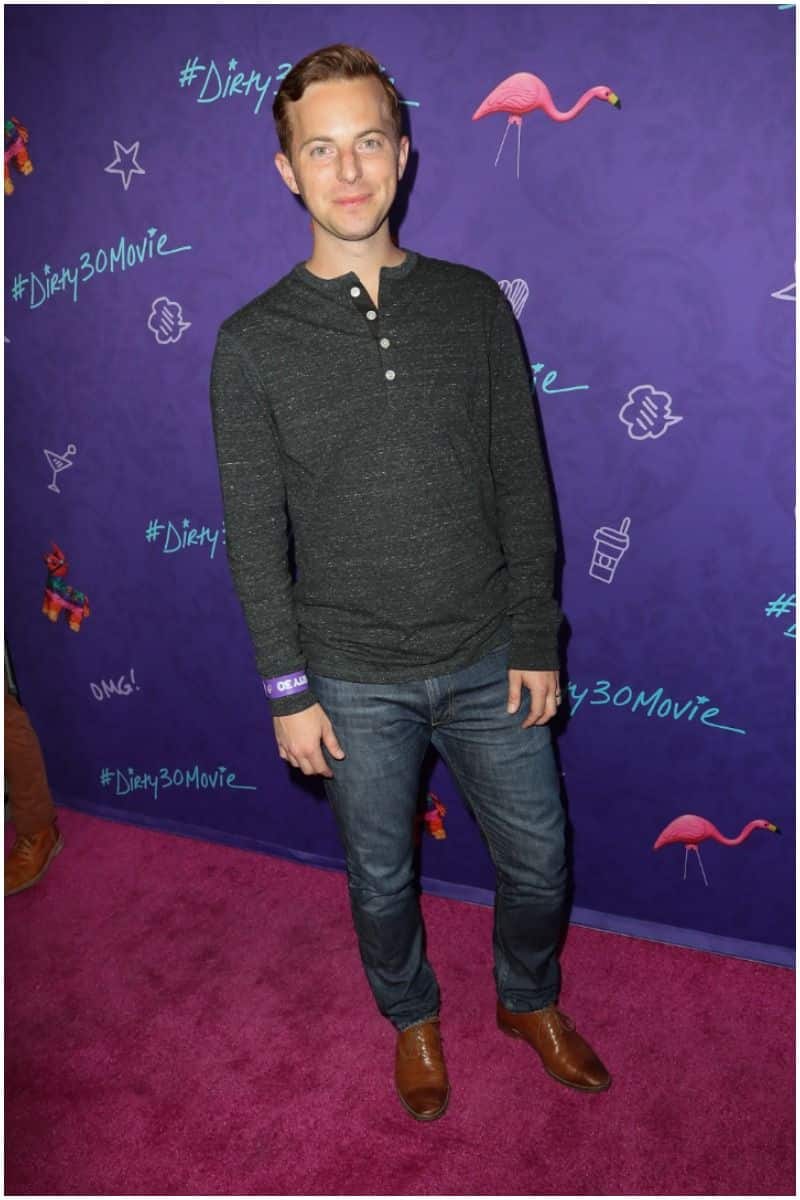 The Try Guys' most viewed video—The Try Guys Get Their Bones Cracked—had earned more than 20 million views by 2020.
The guys' comedic take on nearly everything, plus a risk-taking spirit, also quickly earned them mainstream media publicity.
The foursome appeared on the Today show, in magazines, and hosted the 2018 Streamy Awards.
They also won the audience choice award for Show of the Year.
Still riding the wave of fast success, the group made the move from BuzzFeed to their own company in June 2018.
The Try Guys negotiated to ensure that their company, 2nd Try LLC., held all the rights to The Try Guys brand, setting themselves up for what came next.
At the start of 2019, The Try Guys crew announced in a video that they had written a book.
The Hidden Power of F*cking Up was released on June 18, 2019, under the Harper Collins publishing label.
READ MORE: Brad Zibung & Sarah Spain
Meet The Rest of The Try Guys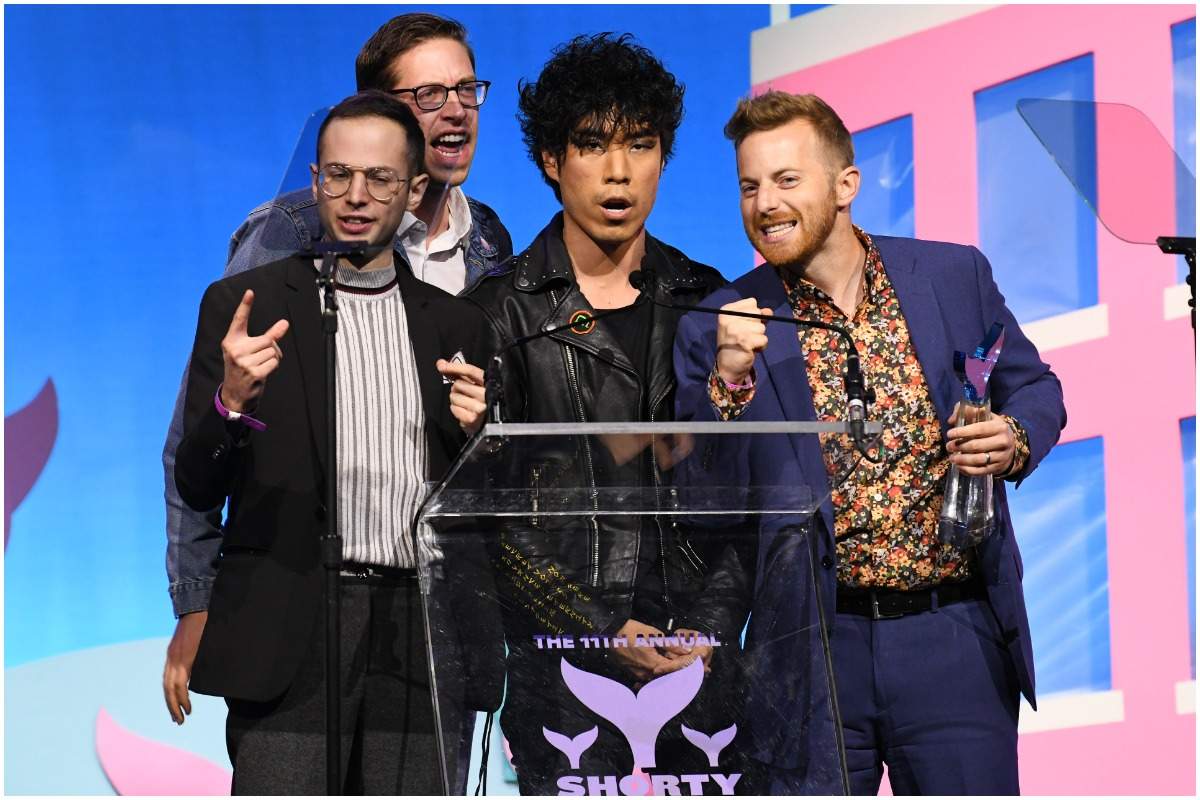 Ned Fulmer is comfortable in the spotlight, despite his chemistry background.
The rest of The Try Guys, fortunately, bring more experience behind—and in front of—the camera, if you check out their backgrounds.
Keith Habersberger is a Tennessee native, who graduated from Illinois State University with a Bachelor of Science in acting.
The 6'3 comedian is most heavily featured in the Try Guys' Without A Recipe series. He's also the creator of Keith's Chicken Sauce—a hot sauce that sold out within 2 days of its 2019 release.
READ MORE: Guraish Aldjufrie Net Worth
Zach Kornfeld was born in New York and—thanks to a LEGO Movie Maker he was gifted as a kid—became involved in filmmaking and editing.
He has a Bachelor of Fine Arts, and released his own brand of tea for under $500—a venture that is well-documented on The Try Guys channel.
Eugene Lee Yang is a Texas-born Korean who earned a Bachelor of Arts in Cinema Production from the University of Southern California. Eugene is also the most visible of The Try Guys in the LGBT community. His 2019 video, I'm Gay, has amassed 17 million views, and is effectively a public coming-out story.
Ned Fulmer – Net Worth
Video producer Ned Fulmer has an estimated net worth of $5 million.
Featured image source – © Guliver / Getty Images.
READ THIS NEXT: Who is Jason Capital?
References

https://losangeles.cbslocal.com/video/try-guy-ned-fulmer-combines-science
https://www.latimes.com/try-guys-ned-fulmer