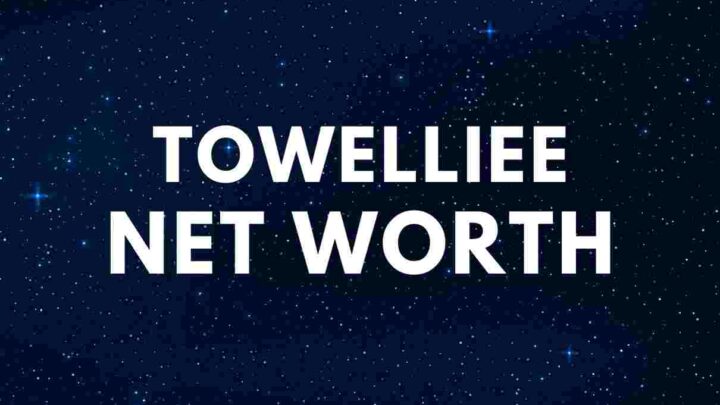 Towelliee (real name – Roberto Garcia) is a star broadcaster on Twitch and a YouTuber best known for streaming World of Warcraft, where he plays a Protection Paladin.
Biography
He was born on December 8, 1980, in the United States.
Some of the first video games Roberto played are Kung Fu and Excitebike. "I remember being a part of the Nintendo Super Power Club and getting Nintendo Power magazines to learn more about the games for the system," he told Kaivax.
In 2005, Garcia started to play World of Warcraft, an MMORPG released in 2004 by Blizzard Entertainment. In early 2005, more than 1.5 million people were already playing World of Warcraft. In January 2014, Blizzard Entertainment announced that over 100 million accounts had been created over the game's lifetime.
On February 27, 2008, Roberto started his YouTube channel. "I represent a community of gamers. Gamers who want to see raw action," Garcia wrote on the channel description. "I will stay true to my fans and to the community that I represent." As of October 2020, the channel has over 117k subscribers.
Twitch
Garcia started to stream on Twitch in May 2011. His Twitch account has over 715,000 followers.
Before streaming on Twitch, Garcia worked as a QA Engineer for a Pharma company in New Jersey.
In April 2020, Towelliee has interviewed Lead Game Designer at Blizzard Entertainment Paul Kubit regarding Shadowlands, a World of Warcraft's expansion, following Battle for Azeroth, featuring the very first level squish and a procedurally generated mega-dungeon in Torghast, Tower of the Damned.
Wife
Towelliee is married to Lulaboo, a Twitch streamer and YouTuber. According to her YouTube channel description: "I stream cooking live with a chat and go through lots of recipes."
Quotes
"Always make sure you have something to do if streaming doesn't work out."
"I get serious when it's raid time, and I get funny every other second around it."
Other famous World of Warcraft streamers are Bajheera and Cdew.
Towelliee – Net Worth
Garcia earns most of his wealth from streaming on Twitch and ads on YouTube.
Towelliee mostly streams WoW, but he also played Grand Theft Auto, WildStar, Everquest, Hearthstone, and ArcheAge. On Twitch, Towelliee has more than 3100 subscribers, meaning about $7750 in revenue per month from subs. On the platform, he also makes money from advertisements.
Roberto has several sponsors, including South Bay Liquor Store and Harrah's Resort Southern California. In addition, Garcia sells merch on metathreads.com/collections/towelliee. Therefore, Towelliee has an estimated net worth of $1 million.
READ THIS NEXT: Who is Yassuo?