How many promises throughout life never come to fruition?
Whether we failed to uphold them or whether someone else slacked on their end of the bargain, not every promise comes to pass.
For most, this lack of follow-through would amount to little more than hurt feelings and wasted effort.
However, the bigger the vow, the worse the fallout – and Billy McFarland made an impossible promise to innumerable people.
The Origin Story
Irene and Steven McFarland, two ordinary real estate developers, could not conceive of their child's nationwide impact upon his birth.
To them, he was nothing more than William Z. McFarland, welcomed into their Short Hills home on December 11, 1991.
That baby boy snuggled into his newfound home in Millburn, New Jersey right before Christmas set in.
William – dubbed Billy throughout his childhood, a moniker that stuck – forwent public school and instead invested in a private education.
He graduated from one such institution, the Pingry School of Short Hills, in 2010.
Afterwards, Billy left his home state behind to study at the Bucknell University of Pennsylvania.
That educational opportunity would soon slip through his fingers. McFarland joined the likes of other legendary entrepreneurs by dropping out of his college in May of his freshman year.
Setting Fyre to the Festival World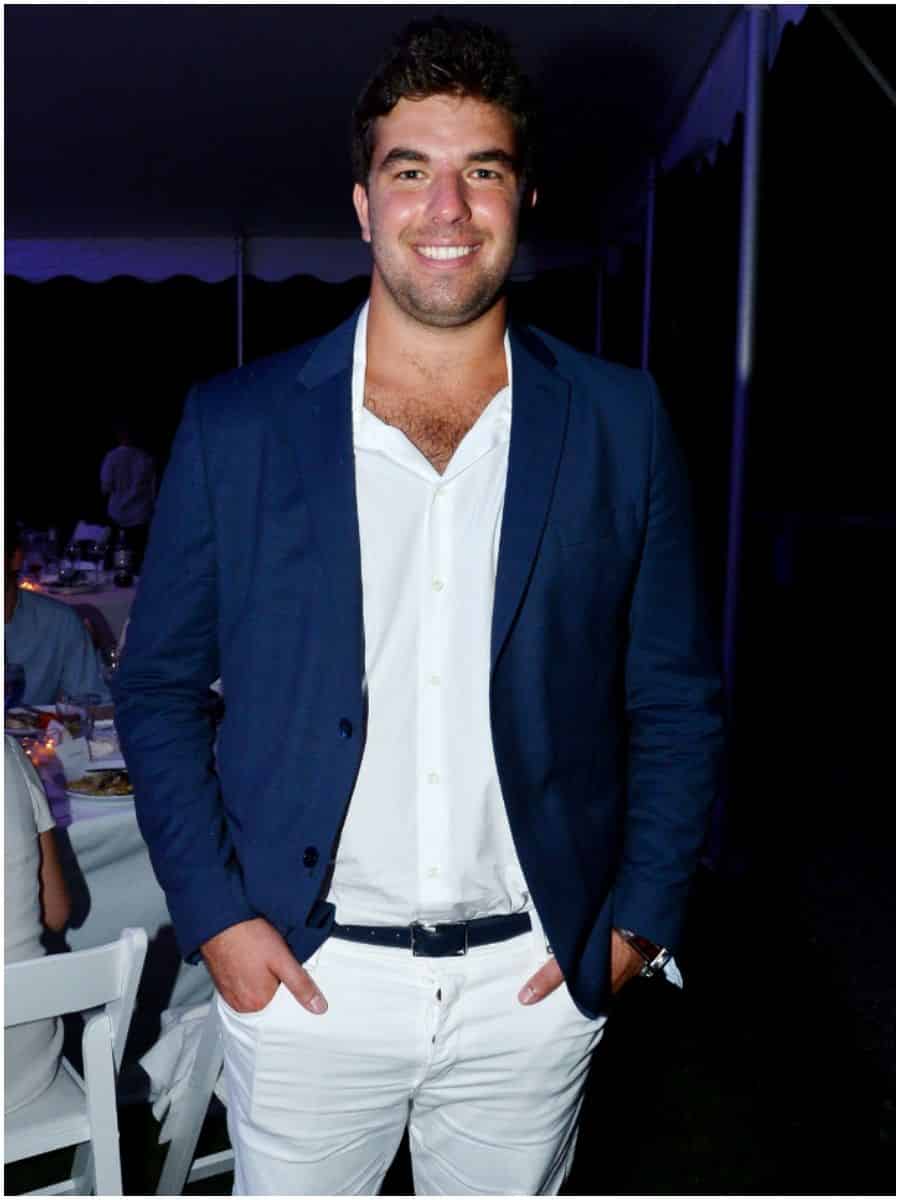 Instead of seeking academic success, McFarland decided to invest in the booming app market.
He launched a platform called Spling that helped people share content from Facebook and Twitter. Unfortunately, his idea left consumers unimpressed and the platform failed to make a splash.
Disappointed but not deterred, McFarland redirected his efforts into co-founding a new company called Magnises.
This card-based membership club promised its members exclusive access to VIP clubs, lounges, and hotels around the country via a special credit card.
However, that "credit card" turned out to differ from its advertised purpose. Instead of acting independently of other companies, the card simply copied the swipe stripe of one's actual credit card. Despite its suspicious promotions, it still accrued $500,000 worth of business.
In coordination with Magnises, McFarland launched Fyre Media Inc. in August 2013. This corporation would help venue owners book celebrity artists all at the touch of a button.
Hoping to attract investors to entrust him with funds, he made a daring move and overwrote the company's alleged worth.
While Fyre Media only accrued about $60,000 in business, McFarland's forged documents showed they were worth $90 million. None the wiser to his antics, investors came with offers aplenty.
With this newfound financial backing, McFarland could finally announce Fyre Festival: a musical getaway to the Bahamas.
His co-founder, Ja Rule, had recruited performers like Bella Hadid and celebrities like Kendall Jenner to appear. McFarland promised beachside tents and gourmet dining experiences to all attendees.
The Fyre Festival took social media by storm before it even began, with tickets flying off of the virtual shelves.
Music lovers across the country booked flights to the Bahamas for April 2017. What awaited them, however, differed drastically from their advertised luxury vacation.
Those that made their way to the festival grounds found a silent wasteland.
The promised villas and feasts were replaced with emergency tents and cheese sandwiches. All the incoming groups had declined to come due to administrative failings of Fyre Media, yet none informed their fans.
Now, an entire throng of people were stuck on a foreign island with no shelter or food. The outrage was immeasurable – but the lawsuits that followed were almost as innumerable.
The first response came from McFarland's loan giver, who had provided $7 million in exchange for the festival. When his lender recognized what had transpired, he instead sued McFarland.
On May 1, 2017, a class action lawsuit four years in the making came against McFarland. But the problems wouldn't stop there.
Six federal and four individual lawsuits also awaited them as soon as he and Ja-Rule stepped foot in court.
Unwilling to allow for further misdeeds, federal agents escorted McFarland from his home on June 30, 2017, and to prison.
His charges?
Two counts of wire fraud.
Less than a year later, McFarland pleaded guilty to both charges and was released on bail in March 2018.
Despite this punishment, he refused to cease his antics. Instead, he sold fraudulent tickets to Coachella, Burning Man, and the Met Gala.
It took seven months before McFarland faced his ultimate sentencing: six years in federal prison.
In October 2018, McFarland bid goodbye to the land of the free and faced over half a decade behind bars.
Despite his imprisonment, his infamy lived on two separate documentaries.
Throughout 2019, Hulu released Fyre Fraud and Netflix followed up with Fyre: The Greatest Party that Never Happened.
READ MORE: Danny Gonzalez & Laura Fuechsl
Girlfriend
Billy McFarland managed to steal more than money – he stole the heart of Ms. Anastasia Eremenko.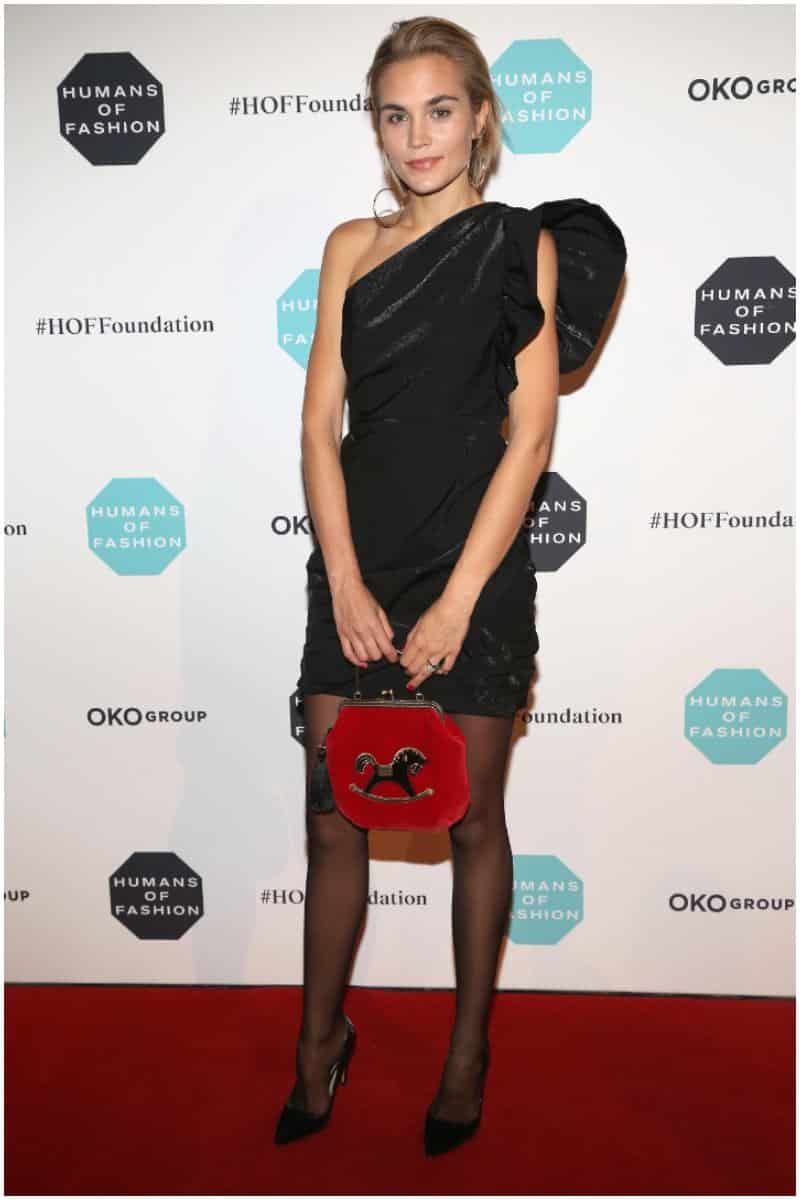 Eremenko has taken the runway by storm in Russia, having come to America in search of worldwide recognition.
Eremenko began her modeling journey in 2012 and works under the supervision of Silent Models.
Her iconic appearances on the cover of Elle Bulgaria skyrocketed her popularity.
Now, she joins the ranks of top-notch models for Guess and Balmain.
Despite her consistent success, she met McFarland after his worst failure: the debacle with the Fyre Festival.
She knew who he was, all that he had committed, yet could not deny their mutual connection.
As soon as the government released McFarland on bail, the two fled to the Hamptons to spend a summer together.
Even with McFarland back behind bars, the two have continued their courtship.
Billy McFarland – Net Worth
Despite McFarland's previous financial success, he now suffers from a net worth of negative $5 million.
He now owes all of the money he had made from his endeavors to the victims of his schemes.
In fact, the affected have demanded even more money, with restitutions totaling $26 million.
McFarland owes people for more than just the Fyre Festival.
With his crimes concerning scalped tickets only coming to light later, he will continue to provide victims with more refunds.
The counterfeit passes are alleged to amount to $150,000 in total, which McFarland describes as "his means of digging himself out of the hole".
He has been banned from serving as an officer or a director of a public company.
This ensures that his worth will remain lower than others in the years to come, no matter his future occupation.
READ MORE: Pressley Hosbach Net Worth
Real Estate: Housing a Hoax
When McFarland moved to New York, he purchased a lavish loft in SoHo.
Fellow socialite, Anna Sorokin, lived there for a time, having rented it from McFarland himself.
After his rent with Sorok came to its inevitable end, McFarland bought a penthouse in the Meatpacking District.
This apartment, on 345 West 14th Street, cost him $21,000 every single month. His landlord praised him as a responsible, respectful tenant, unaware of his income's source.
Right before his trial began, however, he left his penthouse behind and moved back in with his parents.
His childhood home became his residence before his current housing – prison.
The FCI Elkton of Lisbon, Ohio keeps him in solitary confinement.
READ THIS NEXT: Who is Zach Kornfeld?