Yassuo (real name – Hammoudi Abdalrhman), also known as Moe, is a popular Twitch streamer best known as a high-skilled player with LoL champion Yasuo.
Biography
He was born on June 15, 1999, in New York, USA.
Yassuo started to play League of Legends during high school. "I played about 4-6 hours a day during high school and not because of schoolwork, it was because my parents were insanely strict," he explained.
On May 15, 2016, Moe started his YouTube channel.
Twitch
Moe started to stream full-time in February 2017, after finishing the first semester of college.
Abdalrhman has over 1.9 million followers on his Twitch account.
In 2018, he joined League of Legends organizations like Counter Logic Gaming.
In March 2019, Moe won $10k after a bet with Tyler "Tyler1" Steinkamp. The two streamers made a bet to see who could climb the highest in LoL, starting with an unranked account.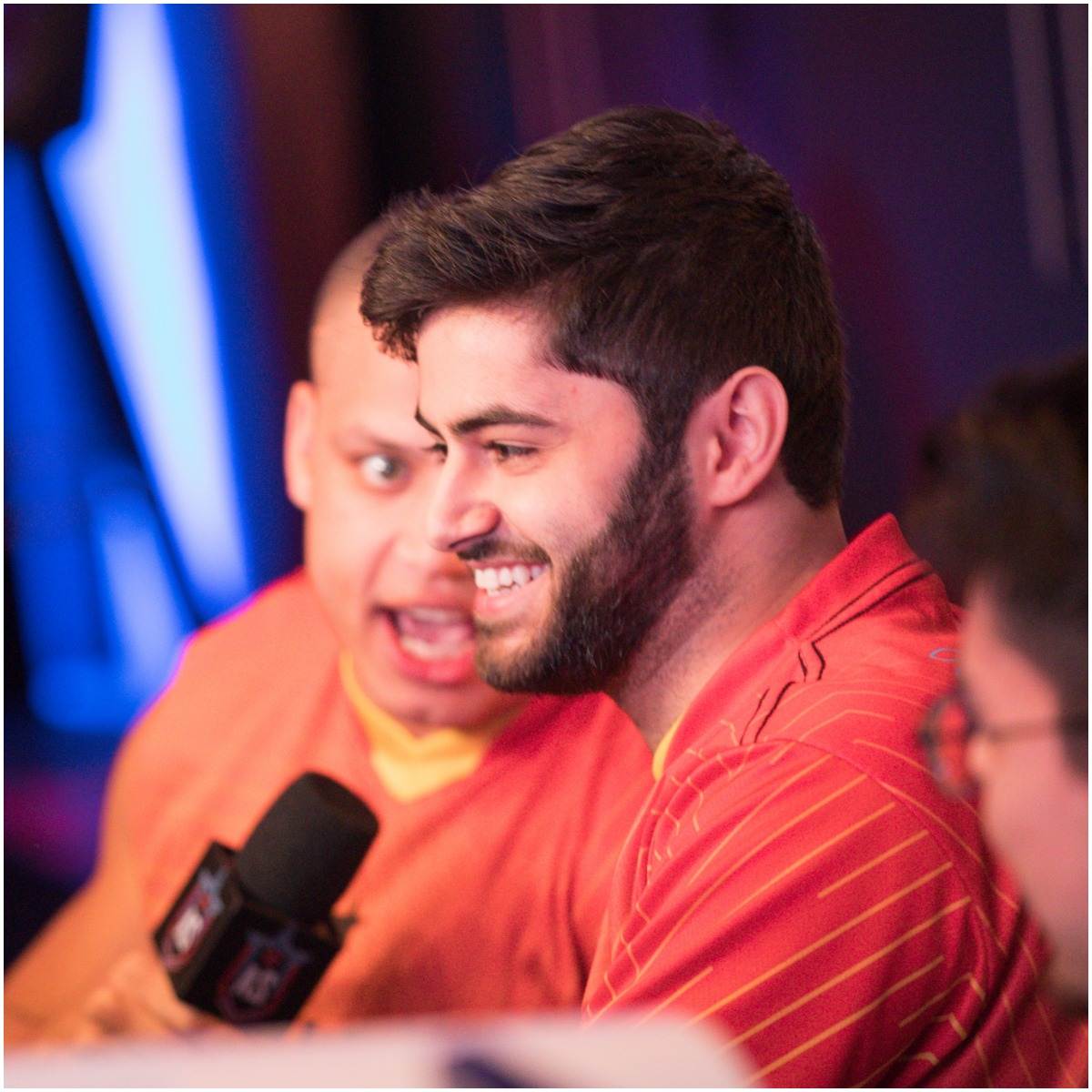 The only rule set by the Twitch personalities was that Yassuo was restricted from playing Yasuo, while Tyler1 couldn't use his favorite champion Draven. Yassuo reached Grandmaster and Tyler1 finished in Diamond I.
100 Thieves
In August 2019, he signed a deal with gaming organization 100 Thieves as a first League of Legends streamer.
"Yassuo began his streaming career in 2015 and has grown to be one of the biggest League of Legends personalities in the scene today," said 100 Thieves in a statement. "We're beyond excited to welcome him to 100 Thieves!"
Later, the gaming organization released an announcement video featuring many famous streamers from 100 Thieves, including Bae "Bang" Jun-sik, Matthew "Nadeshot" Haag, Rachel "Valkyrae" Hofstetter, and Jack "CouRage" Dunlop.
"Everyone wanted to sign me, but 100T is BY FAR the best org, so I had to choose them," Moe said in a Reddit AMA.
In September 2019, Moe partnered with nonprofit charity organization Make-A-Wish for a campaign in support of Children's Cancer Awareness Month. The goal was to raise $100,000 and to generate awareness for the cause.
In October 2019, he won a one-vs-one match against Lee "Faker" Sang-hyeok.
During a July 2020 stream, Moe wished a player and his family to get cancer while streaming LoL. Some League of Legends fans commented on Reddit that big influencers like Yassuo should be banned for this behavior.
"I made frontpage Reddit, more seriously though I definitely was a little too toxic today even though I didn't directly type it to the player it doesn't excuse the behavior," Moe later tweeted. He added: "I will try to contain my emotions and continue smurfing with no tilt!"
In October 2020, Moe announced that he would have his own scholarship fund for Intel Inspires. Note – Intel Inspires provides opportunities for gamers to improve their future.
"I'm thankful to be in the position I am today, and I'm excited to help provide opportunities for aspiring gamers," Yassuo said.
READ MORE: Brendan Greene Biography
Girlfriend
There is not much information about Yassuo's girlfriend, except that her name is Bella. More in this video.
Quotes
"Shen is the most underrated champ in the game currently."
"I've said it before and I'll say it again if your team flames when you're first timing a champion, you can't be surprised."
READ MORE: Jeff Cavaliere Net Worth
Trivia
Twitch star Pokimane has been featured on several of his videos.
Yassuo – Net Worth
Moe earned most of his wealth from streaming on Twitch, merch, advertisements on YouTube, and sponsors.
His YouTube channel has over 506 million views, meaning about $1 million in revenue before taxes. As of January 2021, his YouTube channel has more than 1.52 million subscribers.
On Twitch, Moe has over 2,600 subscribers, meaning about $6.5k in revenue from subs. Yassuo also makes money from ads and donations on the platform. Therefore, streamer Yassuo has an estimated net worth of $2 million.
Featured image source – © Guliver / Getty Images.
READ THIS NEXT: Who is iDubbbz?