What is Adam Kovic's net worth?
Introduction
Adam Kovic is an American YouTube personality, voice-over artist, video game entertainer, gaming journalist, voice actor, and online video content creator, who was the host of Machinima's Inside Gaming for more than eight years.
He is currently a content producer and main host for Funhaus.
Biography
Kovic was born on February 20, 1985, in Los Angeles County, California, USA. He is of Croatian and Czechoslovakian descent. His mother is a police officer.
He grew up in Los Angeles County, California. When he was young, Adam wanted to enter the United States military. In his words:
"I wanted to go into the military, I have a couple of family members who enlisted."
From 1999 to 2003, he studied at Saugus High School.
From 2003 to 2006, Kovic attended the College of the Canyons. However, he didn't graduate.
From September 2005 to June 2006, Adam worked as a talent assistant at G4 Media. There, Kovic worked on Attack of the Show. He said in an interview about his job at G4:
"It was 2006, and no other show was reporting about what went on behind the scenes in the video game industry, my job was to cover things like developers going out of business, certain projects being canceled or delayed."
From January 2008 to December 2008, he worked as an editor at 32Thirteen.
From August 2006 to March 2015, Kovic worked at Machinima, Inc., an online entertainment network that was owned by WarnerMedia. There, Adam became the host of the show Inside Gaming.
In February 2019, Machinima officially ceased operations.
Funhaus – Rooster Teeth
In late January 2015, Kovic, along with Bruce Greene, Sean "Spoole" Poole, Joel Rubin, Matt Peake, Lawrence Sonntag, and James Willems, departed from Machinima and joined Funhaus, a multifaceted internet show owned by Rooster Teeth. He said:
"I was there for eight years. It was my longest job I held by 6 and a half years."
Note – Bruce Greene left Funhaus in September 2019 as he wanted to create his own brand.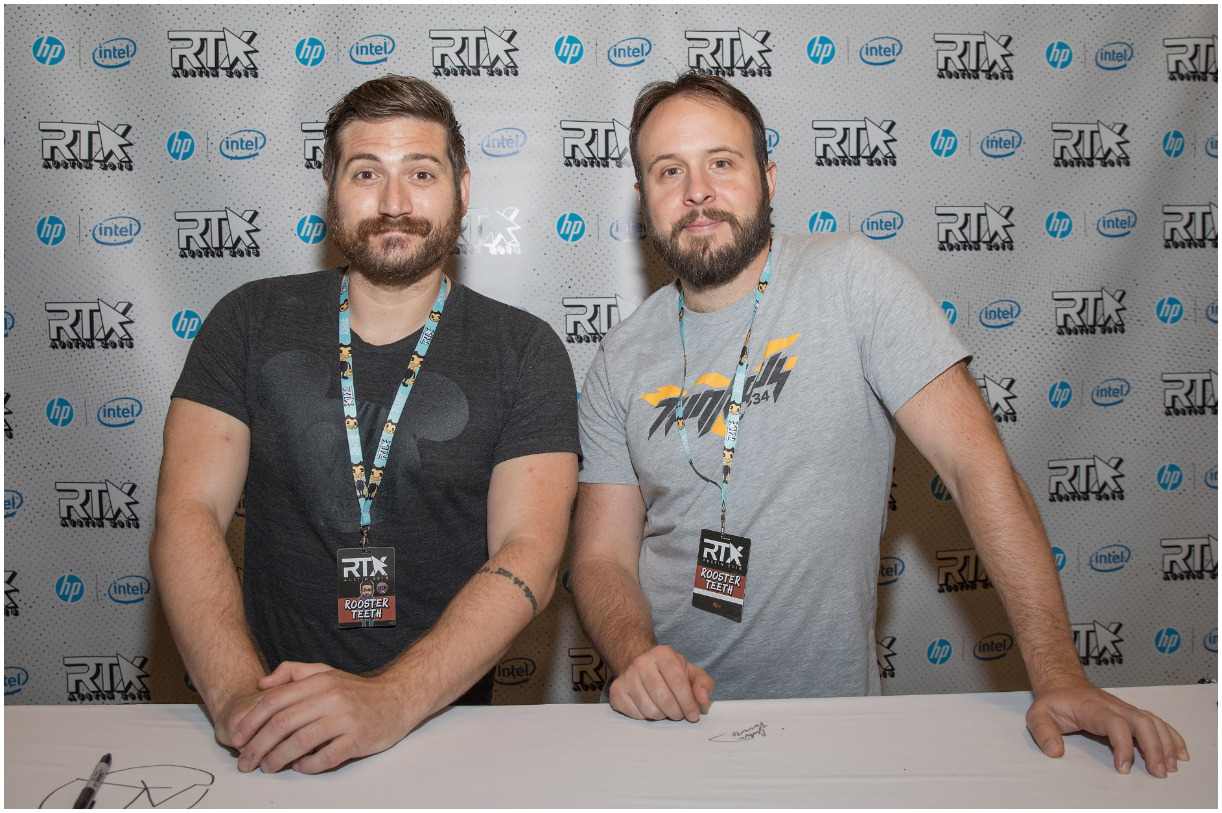 At Funhaus, Adam serves as the main host and creative director.
Kovic said for Forbes about their success:
"We came in at an interesting time where the Achievement Hunter audience, and just the Rooster Teeth audience in general, was getting older."
In addition, he is a contributing co-anchor at The Know, the news division of Rooster Teeth that discusses current events in media, gaming, TV shows, and movies. Since February 2019, Inside Gaming took over the production of The Know channel.
Wife
On August 4, 2012, Adam Kovic got married to Jessica Jess.
He tweeted in February 2020:
"I'm a lucky guy to have such a beautiful, smart and talented woman in my life."
Height
Kovic is 6 ft (183 cm) tall.
Quotes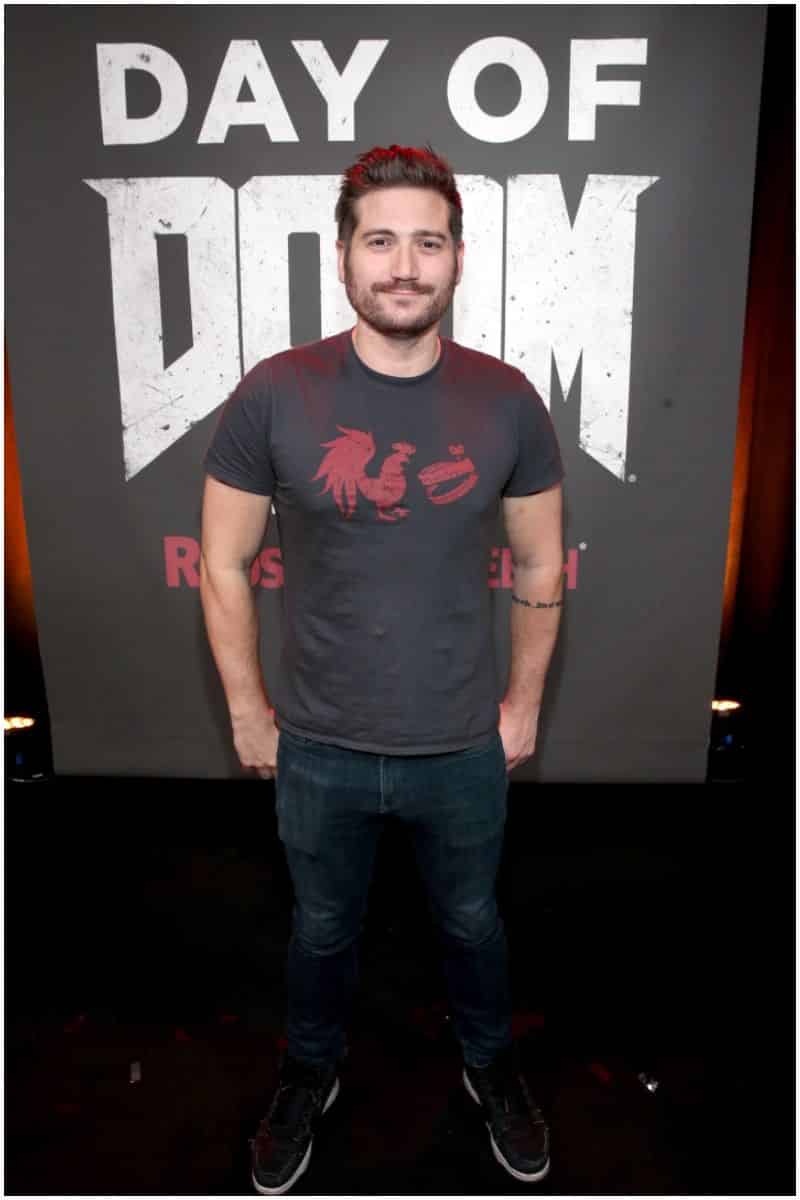 "When they asked how I achieved all my success, would I dare reveal my greatest secret?"
"True beautiness comes from within."
"When you need ghouls or spirits taken care of at a discount price, you know who to fax."
READ MORE: Who is Jeremy Meeks dating?
Trivia
Kovic has a tattoo around his left arm that says:
"God's in his heaven. All's right with the world."
On December 31, 2016, he starred in Civilization: The Movie.
He has over 34,000 followers on Twitch.
Adam starred in three episodes of AH's Off-Topic Podcast.
READ MORE: Steven Furtick Net Worth
His uncle, Ron Kovic, is a former United States Marine Corps sergeant, who wrote the book "Born on the Fourth of July." There is a movie inspired by this book, and it was directed by Oliver Stone. It stars Willem Dafoe, Frank Whaley, Jerry Levine, Raymond J. Barry, Kyra Sedgwick, and Tom Cruise.
He co-hosted in 4 episodes of Rooster Teeth's game show "On the Spot."
Adam Kovic – Net Worth
Kovic earned most of his wealth from working for Machinima and Rooster Teeth. In addition, Adam had other projects, including two feature movies (Little Nicky and Girl Next Door) and several animated cartoons such as Red vs. Blue, Sex Swing, Inside Gaming Animated, Civilization: The Movie, Creepy Text Theatre Animated, But… The Eleven Little Roosters, Million Dollars, and Critical Flaw.
Therefore, online video content creator Adam Kovic has a net worth of $2.5 million.
READ THIS NEXT: Who is ThatWasEpic (Juan)?