Bruce Greene is an American producer, streamer, and host, who was part of Inside Gaming and Machinima. Since February 2015, Bruce is a host for the YouTube channel titled – "Funhaus." He left Funhaus in September 2019.
Biography
He was born on August 12, 1981, in Los Angeles, California, USA.
He began attending high school in 1995 at Goleta, California. After high school, Greene studied computer science at UC Santa Barbara.
After college, he was hired as the Host of the KRQQ-FM in LA. In addition, Greene worked as a DJ at 92.9 KJEE in Santa Barbara.
In addition, he worked on the Attack of the Show, an American live television program that premiered on March 28, 2005.
At some point, he got employed by Machinima Inc., an online entertainment network. At this company, Bruce produced podcasts as well as an editor.
He left Machinima in January 2015.
Note – in February 2019, the company officially ceased operations.
Funhaus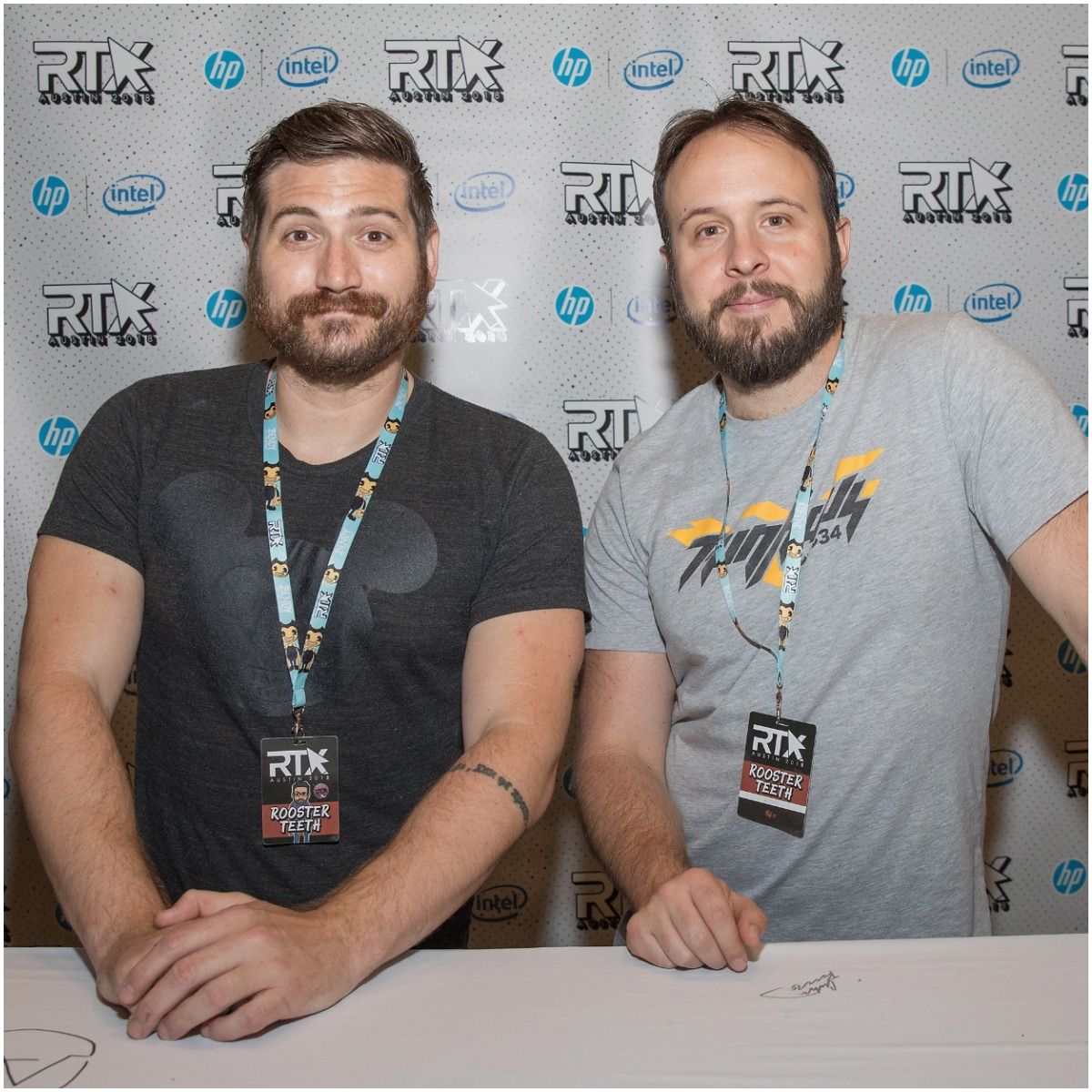 Starting February 2015, Bruce and a team (on-camera hosts, video game reviewers, commentators, comedians, video game entertainers, content producers, gaming journalists, and gamers) manage the YouTube channel "Funhouse" (pronounced "fun-house").
Funhouse is an American entertainment news, gaming news, and video-gaming YouTube channel that is owned by Rooster Teeth Productions based in LA.
Rooster Teeth is an entertainment and media company.
As of March 2021, Rooster Teeth's main YouTube channel has more than 6 billion video views and over 9.34 million subscribers.
The most popular video on the channel is titled – "RT Shorts – Angry Birds: The Movie (Trailer)." The video was published on March 26, 2011, and it has over 25 million views.
The second most popular video is called – "Red vs. Blue S8 Tex fights Reds and Blues in awesome action sequence | Rooster Teeth." The video has more than 16 million views, and it was published on June 26, 2010.
Rooster Teeth started with the production of Red vs. Blue, which premiered in April 2003. The series is currently still in production.
The company is a subsidiary of Otter Media, which is actually a subsidiary of WarnerMedia Entertainment, a division of AT&T's WarnerMedia.
Rooster Teeth was founded in 2003 by Joel Heyman, Gus Sorola, Jason Saldaña, Geoff Ramsey, Matt Hullum, and Burnie Burns. The company's headquarters is in Austin, Texas.
The content of the "Funhaus" YouTube channel consists of:
TV shows of many different genres in a comedic and retrospective manner where the hosts discuss current events in media, technology, gaming, TV shows, and movies;
Google Trends;
technology products;
movies and TV shows;
video game culture;
game shows previewing and reviewing video games;
video game news;
fan Q&As;
podcasts;
game-play videos.
The crew members of Funhaus are:
Omar de Armas (2016 – Present)
Elyse Willems (2015 – Present)
Sean "Spoole" Poole (2015 – 2016)
Joel Rubin (2015 – 2016)
Matt Peake (2015 – Present)
Lawrence Sonntag (2015 – Present)
James Willems (2015 – Present)
Bruce Greene (2015 – Present)
Adam Kovic (2015 – Present)
When it comes to handling the channel, Bruce is known to be the most serious out of the group.
When asked about what makes Funhaus stand out from other gaming YouTube channels, he responded:
"Funhaus stands out from the pack because we are a comedy channel first, gaming channel second. Think Mystery Science Theater 3000 for video games."
Bruce went on to say:
"Apart from that, about half of our videos are just us dicking around with each other, whether it's on a podcast, or Open Haus, or trying to get demo disks to work on a PC."
Greene later added:
"We want to make people laugh, regardless if there's a video game involved."
Currently, Funhaus has over 1.6 million subscribers and more than 1.1 billion views.
In September 2019, Bruce left Funhaus to pursue a career as a Twitch streamer and YouTuber.
READ MORE: Facts about Ernő Rubik
Wife
In 2018, Bruce Greene began dating Autumn Farrell, an internet personality and Instagram celebrity.
In 2019, Farrell announced on her social media accounts that she will no longer be working with Sugar Pine 7, an American comedy troupe and production company.
She has also worked as an editor for Group Nine Media, an American digital media company that is based in NYC.
Autumn is best known for posting numerous pictures of her enjoying the beach and modeling pictures on her Instagram account.
On June 1, 2019, Bruce posted on his Twitter account:
"Autumn's birthday was a few days ago, but please give this woman a fraction of the love she gives to the world and let her know she's the best!"
The two got married in March 2021.
READ MORE: Is Clay Travis married?
Quotes
"I can't wait for KSI vs Logan Paul vs Kevin Spacey YouTube Boxing Match!"
"Why does every DC movie end with something about someone's mother."
"Valentine's Day is all about sacrificing for your partner."
"Every time you say something to someone on the internet, imagine you're standing in front of them saying those words."
"We just watched a family change their baby in our restaurant but we are fine with it. Disney is for everyone, including poopy babies."
READ MORE: Brother Polight Net Worth
Trivia
Greene is renowned for his uncontrollable and loud farts.
Bruce hates Turbid so much that he created a website – tiredofturbid.com.
He loves Chipotle, a smoke-dried ripe chile pepper that is used for seasoning.
Bruce Greene – Net Worth
Bruce earned most of his wealth from working as a content creator, producer, voice actor, and gaming journalist. His most profitable job was working at Funhaus.
In addition, Bruce has his own YouTube channel (with over 202,000 subscribers). Also, he streams on Twitch, where Bruce has over 10k subscribers (meaning around $25k in revenue per month). Therefore, content creator Bruce Greene has an estimated net worth of $1 million.
Featured image source – © Guliver / Getty Images.
READ THIS NEXT: Who is Destery Smith?
References

https://www.forbes.com/sites/breebrouwer/2016/07/12/funhaus-comedy-channel
https://player.fm/series/pointless-with-kevin-pereira-2079411/bruce-greene-funhaus
https://www.ign.com/articles/2019/01/21/machinima-unexpectedly-pulls-down