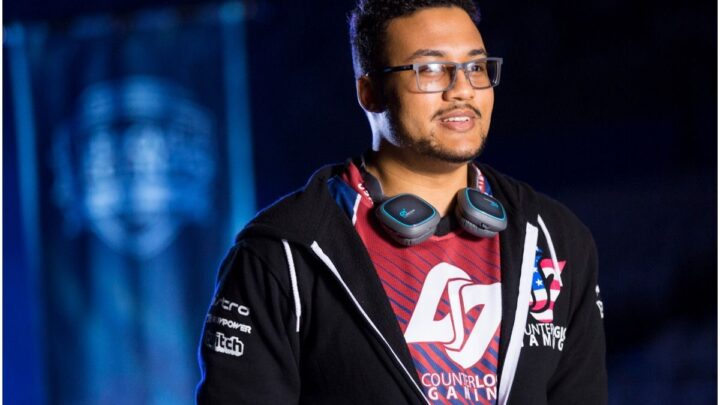 Aphromoo (real name – Zaqueri Black) is an American professional video gamer who gained fame as a member of Counter Logic Gaming. He is currently the support for Dignitas of the League of Legends Championship Series.
Biography
He was born on September 8, 1992, in the USA.
Black has two brothers, Benjamin and Josh.
His first PC game was Diablo II.
He played as a Tauren Druid during his WoW career.
On August 26, 2009, Zaqueri started his YouTube channel.
From 2011 to 2012, Zaqueri was part of v8 eSports.
In 2012, he played for the US Team SoloMid EVO, alongside Nhat Nguyen.
"After some careful thought and discussion, Aphromoo has decided to leave the team in order to pursue opportunities elsewhere," Nguyen said when his long time bot lane partner left the team. Nhat added: "Although I will not elaborate on why he chose to leave the team, we wish him the best of luck."
In July 2012, he joined mTw.NA.
From 2012 to 2013, Black was part of Counter Logic Gaming. In 2013, he also played for Team Curse for a while.
Counter Logic Gaming
From 2014 to 2017, Zaqueri was part of Counter Logic Gaming. Until the end of 2015, Black supported Yiliang "Doublelift" Peng.
"I think he was probably one of the only pro players at the time that had great social skills, and that made such a big difference in the team," Doublelift said about Zaqueri.
In 2015 and 2016, Black won two LCS titles with Counter Logic Gaming.
"Ever since I've become more and more involved in League of Legends and wanted to win more intensely, I've traveled a lot more," Aphromoo said in an interview. He continued: "You travel a lot more when you start wanting to win — and actually do win."
On March 26, 2017, he reached 2000 assists in the LCS.
100 Thieves
A the end of 2017, Black joined 100 Thieves.
With 100 Thieves, he reached second place at the 2018 NA LCS Spring Playoffs.
He also won the 2018 Spring Split MVP award.
In November 2019, 100 Thieves announced the departure of Aphromoo from its League of Legends roster.
"Farewell Aphromoo. Zaq, these past 2 years have been filled with memories we'll never forget," the esports organization said in a statement. "Thank you for being one of the first pro players to take a chance on 100 Thieves when we were a brand new team."
READ MORE: Who is Scarra's girlfriend?
Dignitas
In 2019, he joined Dignitas as the team's starting support.
"We're going to have a pretty ridiculous lineup," Black said. "I think we all understand what we want to do [and] where we want to be by the end of this season.
In July 2020, Zaqueri became the first player to hit 3,000 regular-season assists in North America's LCS.
On December 8, 2020, it was reported that Zaqueri will remain the starting support for the Dignitas' LCS squad.
"He's the most experienced leader in the #LCS, both in-game and out of the game," Dignitas tweeted. "Aphromoo will continue as our starting support for the 2021 season!"
Girlfriend
Aphromoo is most likely dating, but not much is known about his girlfriend.
Trivia
During a stream, he sang alongside R&B singer-songwriter, Brian McKnight.
READ MORE: Dardoch Net Worth
Aphromoo – Net Worth
Zaqueri earned most of his wealth from being part of several e-sports organizations, ads on YouTube, tournaments prize money (over $130,000) streaming on Twitch, and sponsors (like Mastercard).
On Twitch, Black has over 78 million views and a few hundred subs. "I made around $8000 in my first month streaming, and that was the end of that," he said in 2020.
On YouTube, Zaqueri has more than 42 million views (about $120,000 in revenue). Therefore, professional video gamer Aphromoo has an estimated net worth of $2 million.
Featured image source – © Guliver / Getty Images.
READ THIS NEXT: Who is PhantomL0rd?