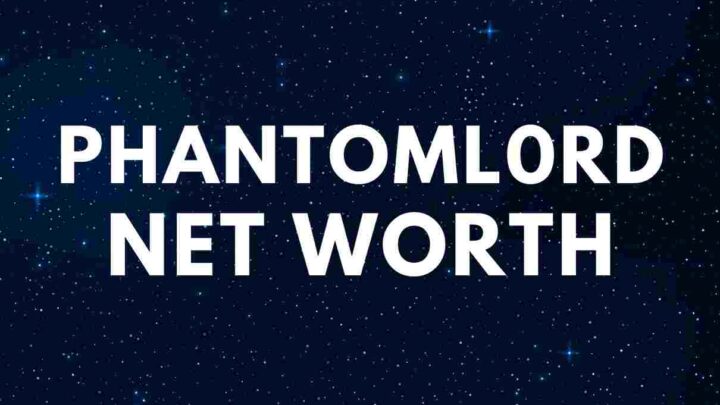 PhantomL0rd (real name – James Varga) is an American streamer, YouTuber, and internet personality known for playing games like CS:GO and League of Legends.
Biography
He was born on October 7, 1988, in the USA.
Initially, Varga used to play WoW, Quake3 Arena, Counterstrike, and Team Fortress Classic. At some point, James switched to League of Legends (the game was released in October 2009).
On November 3, 2010, James started his YouTube channel.
On September 26, 2011, PhantomL0rd became number 1 as a solo player in League of Legends. Later, Varga and Muffinqt created the V8 Esports team.
In late 2013, he became the target of a group called Derptrolling.
In 2014, he was nominated for the Guild Launch Dragon Slayer Awards.
Twitch Ban
In July 2016, Varga was banned from Twitch over his association with skin gambling site CSGOShuffle — although his relationship to CSGOShuffle was never really explained. The connection between James and CSGOShuffle was presented originally by Richard Lewis, who also revealed Tom "Syndicate" Cassell and Trevor "TmarTn" Martin's involvement with another gambling site.
At the time, James had nearly 1.4 million followers on Twitch.
"As per Twitch's Terms of Service, broadcasters are not permitted to stream content that breaks the terms of service or user agreements of third-parties," Twitch said in a statement. "As such, content in which the broadcaster uses or promotes services that violate Valve's stated restrictions is prohibited on Twitch."
Later that month, CS:GO developer Valve threatened legal action against CSGO Shuffle if it didn't cease operations.
"As many of you are already aware, there is an ongoing dispute between myself and Twitch.TV," Varga said in a July 2017 now removed video. He added: "As a result, I am not currently providing content through Twitch.TV."
In February 2018, Varga filed a lawsuit against Twitch for unfair competition, negligent misrepresentation, intentional misrepresentation, and breach of contract.
"Twitch has made only vague and ever-changing allegations of breaches of the terms of service," the lawsuit reads.
PhantomL0rd also said that his removal from Twitch had caused him "irreparable damages."
In October 2019, a judge said that Varga's free to sue for damages over the $50k allowed by his contract. "This is an important decision not only for Mr. Varga to seek full compensation for the losses he has suffered as a result of Twitch's wrongful termination," stated his lawyer.
It was later revealed that Varga seeks $35 million in damages from Twitch. The amount is reportedly based on the calculation of what James earned in the past.
In July 2020, Twitch filed to dismiss the lawsuit with James.
In early October 2020, it was announced that the trial will be set in March 2021, where Twitch will have to justify PhantomL0rd's ban.
"I recognize those of you who have taken time to look into my lawsuit vs Twitch. I appreciate the feedback, positive or not," he tweeted in October 2020.
READ MORE: Who is Nick Eh 30's girlfriend?
Reddit
In July 2018, he threatened to sue the moderators of the Twitch subreddit r/livestreamfail, over a post alleging that he is "scamming" people with a VGO skins site.
"Any further allowance of this post or posts like this will result in legal action that will involve your moderation team and Reddit staff for allowing this post to exist," Varga said in a message.
"The /r/LivestreamFail mods would suggest to you, PhantomL0rd, that if you wish to pursue your business ventures free of judgement from the greater Reddit community, or the community of /r/LivestreamFail specifically, that you don't stream yourself interacting with your gambling site directly," the moderators responded.
READ MORE: Scarra Net Worth
Girlfriend
PhantomL0rd used to date Dinglederper, a social media star who has over 108k followers on Instagram.
PhantomL0rd – Net worth
Varga earned most of his wealth from streaming on Twitch and ads on YouTube.
At some point, James had over 16,000 subscribers on Twitch — meaning $40,000 in revenue per month.
On YouTube, Varga has over 90 million views — about $250,000 in revenue before taxes. Therefore, streamer PhantomL0rd has an estimated net worth of $3 million.
READ THIS NEXT: Who is Dardoch?