Doublelift (birth name – Yiliang Peng) is an American former professional League of Legends player who played for the esports organization Team Liquid.
Biography
He was born on July 19, 1993, in the USA. Yiliang grew up in Mission Viejo, California.
Peng is of Chinese descent.
The first video games that he played were Golden Eye and Star Fox, two Nintendo classics. Later, he played StarCraft and Diablo 1.
After he went to DreamHack Summer 2011, his parents kicked Yiliang out of his home.
Peng recalled in an interview:
"They wouldn't let me go."
Yiliang went on to say:
"They were like 'You're going to die if you go to Sweden for Dreamhack.'"
Later, Doublelift joined Counter Logic Gaming (an American esports organization headquartered in LA) after George "HotshotGG" Georgallidis asked him to join CLG as a substitute.
In the same year, he left CLG for Curse and left Curse for CLG.
During LCS Spring Season 3, Counter Logic Gaming's strategy was known as "protect the Doublelift."
In 2013, 2014, and 2015, Peng represented North America in the All-Star tournament.
In August 2015, he helped Counter Logic Gaming win their first-ever LCS Split playoff title.
At the end of 2015, Yiliang joined the professional esports organization Team SoloMid. At the time, Team SoloMid's roster included kaSing, Doublelift, Bjergsen, Svenskeren, and Hauntzer.
He became the first player in League of Legends Championship Series history to reach 50,000 total CS on February 20th, 2016.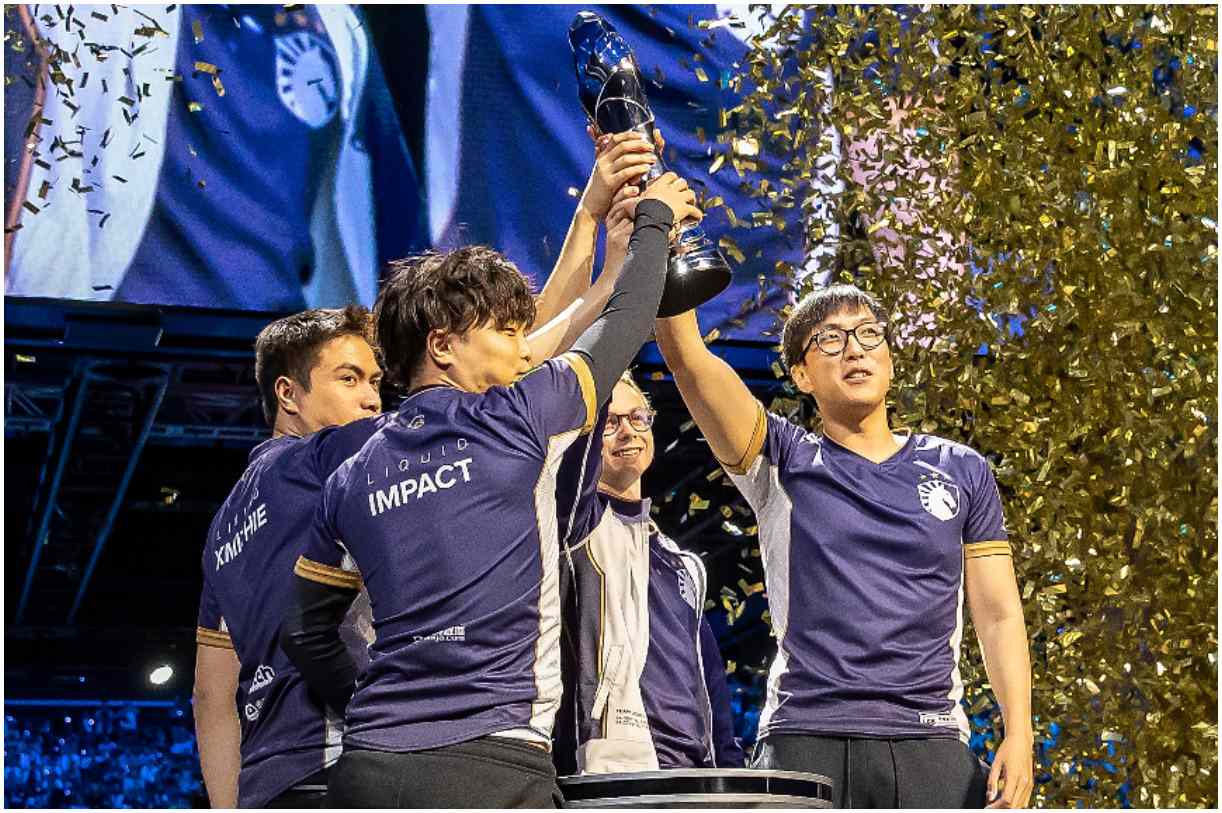 In 2017, Doublelift joined Team Liquid, a multi-gaming team organization.
Team Liquid had become the face of North American hopes heading into Worlds 2018 after they have defeated Cloud9 3-0 in the finals.
At the 2018 Esports Awards, Peng ended up in third place for the "Esports PC Player of the Year."
On March 21, 2020, he reached 1500 Kills in the LCS.
In November 2020, he announced that he was retiring from professional LoL.
In March 2021, Team SoloMid officially re-signed Doublelift as a full-time content creator and streamer.
Girlfriend
Doublelift used to date Bonnie Elvira since 2014. Yiliang tweeted in 2017:
"I told Bonnie that I couldn't see her this weekend on a trip she had been planning for a long time, she cried and now I love her even more."
The two broke up in 2019.
Peng is best friends with TSM Leena (Leena Xu), the ex-girlfriend of Andy "Reginald" Dinh – the owner of Team SoloMid.
Leena is the President of Marketing and General Manager at Team SoloMid.
Update – Doublelift is dating Leena Xu.
Height
Doublelift is about 6 ft 2 in (187 cm) tall.
Quotes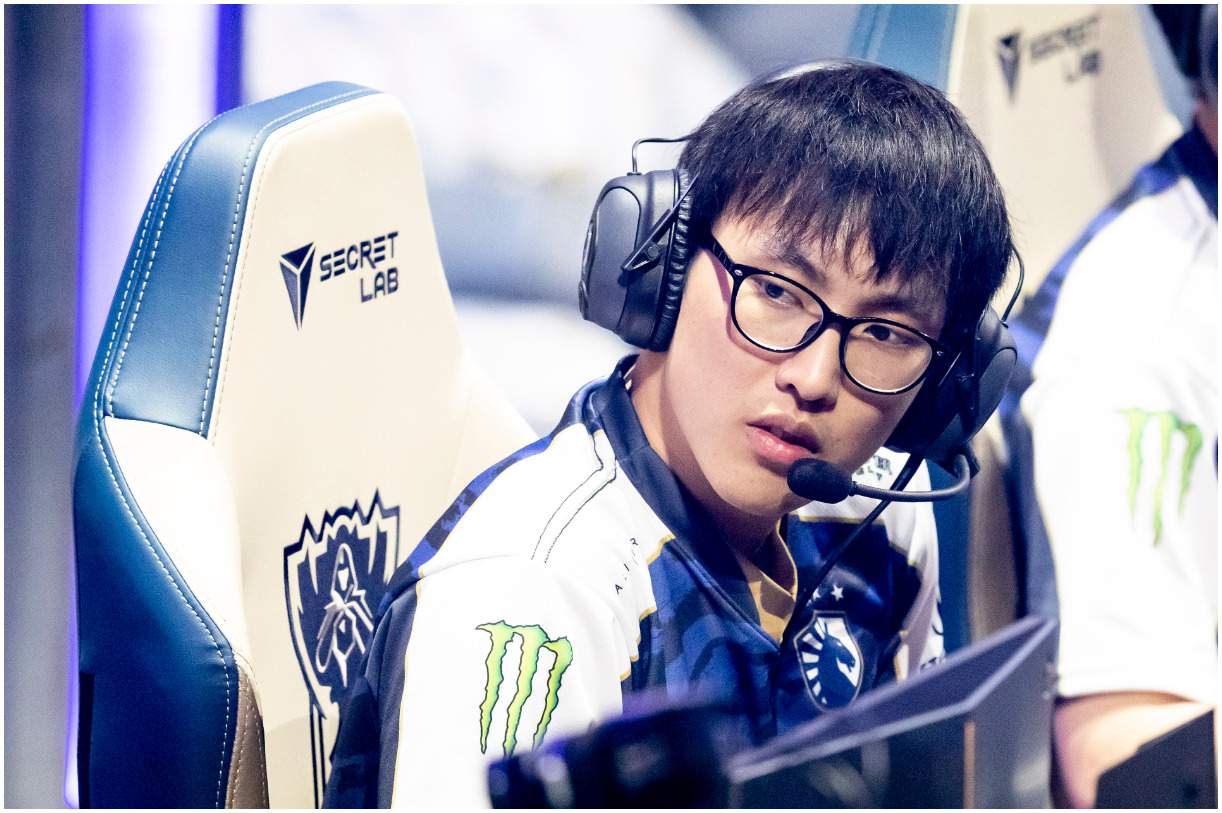 "Say something exciting because LCS is so boring if you say nothing."
"Playing on the World's stage is really hard, our opponents are really good."
"My teammates know that I'm giving it my 110% now, and it really just comes down to my performance."
"I'm the greatest. Everyone else is trash."
"In e-sports, you have to get used to a certain amount of chaos and mismanagement."
"You think you're better than me? No, you're not."
Trivia
During a stream in 2018, Yiliang said that $200,000 was stolen from him. He found out after he was charged by a company that deals with the buying digital currencies, named Coinbase.
His favorite e-sports player is IdrA, a former professional Brood War and StarCraft II player.
Peng is lactose-intolerant. In 2014, Peng tweeted:
"Remember kids: if you're lactose intolerant like me, don't make yogurt a staple in your diet or else you'll suffer like never before."
The name Doublelift came from Peng's interest in magic tricks.
His brother, Yihong Peng, was arrested in 2018 in Orange County, California after he was charged with the murder of his mother, reported Amino Apps.
According to the official statement from the Sheriff's office:
"Deputies arrived to the scene within one minute and located two victims, both with stab wounds, and observed the suspect attempting to flee the scene."
Authorities arrested Yihong after a short chase.
Steve Arhancet, the co-owner of Team Liquid, released a statement via Twitter:
"Our hearts are heavy tonight after this shocking news."
Arhancet continued:
"We grieve with Doublelift and his family and will do everything we can to support them during this time."
Peng said:
"This weekend I received some terrible news. My older brother attacked both of my parents with a knife."
Doublelift added:
"As a result of this attack, my mom passed away and my dad was seriously hurt and is now recovering in hospital."
On January 6, 2015, Yiliang was fined $2,500 after he poached ZionSpartan, a League of Legends esports player.
When asked by Rift Herald who he thinks is the NA GOAT support, Peng responded:
"I feel like if you're looking at the longevity, I guess Aphro, but I feel like there's not much of a difference, honestly, between all the supports."
Yiliang "Doublelift" Peng – Net Worth & Salary
Doublelift earned most of his wealth from streaming on Twitch, receiving a salary from his e-sports organization, prize money from e-sports tournaments, ads on YouTube, and sponsors.
On Twitch, Peng has over 1.6 million followers. Doublelift's salary was reportedly around $200,000 per year.
Peng received over $315,000 as prize money from tournaments he participated in.
On YouTube, Yiliang has over 177 million views, meaning about $500k in revenue before taxes.
Therefore, former professional esports player Doublelift has an estimated net worth of $2 million.
READ THIS NEXT: Who is Scott Cawthon?