Bad Bunny, real name – Benito Antonio Martínez Ocasio, is a Puerto Rican reggaeton singer, and rapper, who was featured on Becky G's 2017 hit single "Mayores."
Benito has performed alongside artists such as – Ozuna, Farruko, and Nicky Jam. His YouTube channel has almost 20 million subscribers.
He was born on March 10, 1994.
His mother, Lysaurie Ocasio Declet, works as a school teacher, while his father, Benito Martínez, works as a truck driver.
Antonio grew up in Vega Baja, Puerto Rico alongside his 2 younger brothers. He once said:
"I love where I'm from, where I was born, where I grew up, what I learned, what I lived."
Benito started writing songs when he was 13.
In 2016, he released his first song, titled – "Diles" on music platform SoundCloud.
On November 16, 2016, Antonio was part of the song "Un Polvo" by Colombian singer Maluma.
His breakthrough came in 2017, with the single "Soy Peor." The single peaked at number 22 on the Hot Latin Songs chart.
In the summer of 2017, he signed a booking deal with Cardenas Marketing Network (a marketing and advertising company) for a few Latin American countries.
Later that year, his single "Tu No Metes Cabra" reached number 38 on the Hot Latin Songs chart.
Also in 2017, Prince Royce, J Balvin, and Bad Bunny had a collab on the single "Sensualidad," that peaked at number 8 on the Hot Latin Songs chart.
On October 11, 2018, Benito released the track "Mia" in collaboration with Canadian rapper Drake. "Mia" peaked at number 5 on the Billboard Hot 100.
Debut Album
On December 24, 2018, Bad Bunny released his debut album, named – "X100PRE." At the start of 2019, "X100PRE" hit the number 1 spot on Billboard's Top Latin Albums chart.
On June 28, 2019, Bad Bunny and J Balvin released a collaborative album, named – "Oasis."
Bad Bunny and Residente released a song, titled – "Afilando los cuchillos" (in English – Sharpening the knives) during the 2019 protests against Ricardo Rosselló – a Puerto Rican politician who resigned on August 2, 2019, after protests related to the Telegramgate scandal.
YouTube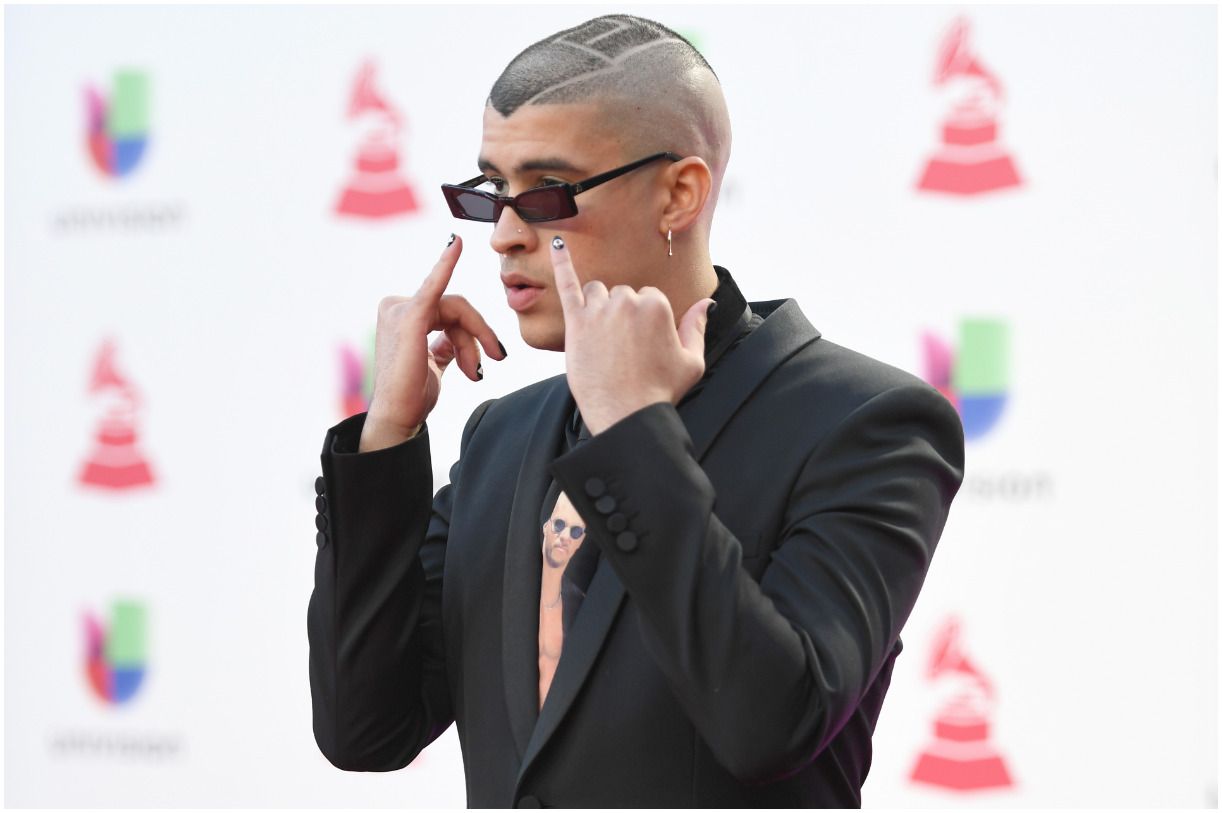 Bad Bunny started his YouTube channel on June 8, 2014. The channel has more than 19.9 million subscribers and over 5.8 billion views.
Spotify
Antonio has amassed around 8 million monthly Spotify listeners.
Girlfriend
In 2018, Bad Bunny was romantically involved with Cazzu (real name – Julieta Cazzucheli).
Cazzu is a rapper who made it to Spotify's Trapland playlist in February 2018 with the hit – "Loca." The song became even more popular after Antonio joined for the remix. Cazzu collaborated with fellow Argentinian trappers Duki and Khea on the song "Loca."
At the start of 2019, it was rumored that he is dating Rosalía, a Spanish flamenco pop singer-songwriter who gained fame after her 2018 album – "El Mal Querer." She had collaborations with artists such as – Billie Eilish, James Blake, Pharrell Williams, and J Balvin.
In May 2019, Rosalía made her big-screen debut with a role in the Pedro Almodóvar film Dolor y Gloria.
Bad Bunny uploaded a photo with Rosalía on his Instagram account. He wrote – "Creo que me enamoré," that literally translates as, "I think I fell in love."
In a later interview, Rosalía asked Bad Bunny about what he thinks is the biggest misconception that people have about him. Benito replied:
"that you and I are "bad bunnies"! They have me pissed off with that."
In 2019, he is apparently single. When asked about his dream girl, Bad Bunny said:
"She's intelligent, attractive, positive, funny."
Height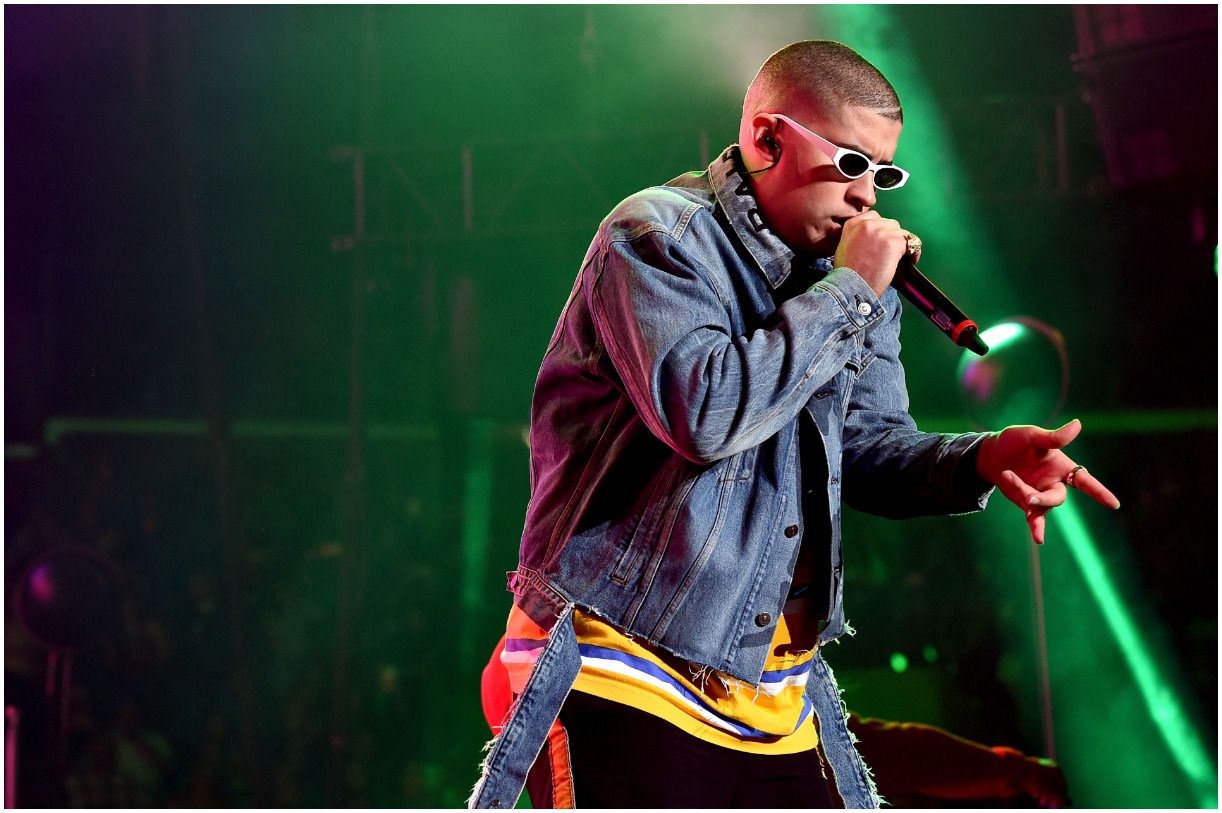 Antonio is 6'0″ (183 cm) tall.
Quotes
"It's not about changing what's already established, either, but instead about opening doors for other messages."
"Enjoy life! Do new things always and be happy."
"Do what makes you happy, and to never limit yourself."
"I know what it is to be a normal kid, I know what life is like for young people."
"You don't have the same mentality as you did five years ago — even one year."
"My first essential item is sunglasses. I think as a kid, I've always loved having sunglasses, it's a real, real passion."
Trivia
In 2019, he performed on the main stage at Coachella.
He earned the stage name "Bad Bunny" after a picture during school where he was dressed as a rabbit.
Benito never learned any instruments or took formal music classes.
His biggest influences were:
Marc Anthony;
Daddy Yankee;
Vico C;
Héctor Lavoe.
In March 2019, he performed a weekend concert run at the José Miguel Agrelot Coliseum in San Juan. Some of the guests' performers were:
Guaynaa;
Jovani Vázquez;
El Alfa;
PJ Sin Suela;
Arcángel;
Ñejo;
Wisin & Yandel;
J Balvin;
Becky G;
Tommy Torres.
During an interview, Antonio confessed that immediately after a concert he leaves the area to avoid crowds.
In November 2019, YouTube announced that Martínez was the 3rd most played artist globally (behind J Balvin and Ozuna).
In November 2018, he released a single in collaboration with Jennifer Lopez, named – "Te Guste."
When Martínez was young, his mother wanted him to grow up to be an engineer.
On October 25, 2019, Antonio made a visit to Harvard University to discuss how he protests within his performances and music.
The event was directed by Professor Petra Rivera-Rideau. Also, the visit was part of a monthly series called – "Uncut by No Label."
In 2018, Cardi B (real name – Belcalis Marlenis Almánzar) collaborated with J Balvin and Martínez on the "I Like It."
Benito earns most of his wealth from his music. So far, he has released two albums, X 100PRE (2018) and OASIS (2019). Bad Bunny first gained fame after DJ Luian caught the attention of Hear This Music in 2016.
So far, he has several streams of income, such as – royalties from his singles and albums, ads on his YouTube channel (around $11.7 million revenue from advertisements on the platform), sponsors, and tickets sold for his concerts. Therefore, Bad Bunny has an estimated net worth of $8.5 million.
Featured image source – © Guliver / Getty Images.
References

https://www.rollingstone.com/bad-bunny-new-grammys-interview
https://www.telemundo.com/bad-bunny-after-reading-his-interview-la-rosalia