Marc Anthony (birth name – Marco Antonio Muñiz), nicknamed – Skinny, is an American singer, actor, television producer, record producer, and lyricist, who received the CHCI Chair's Award in 2009.
Anthony was born on September 16, 1968, in NYC, New York, USA, as the youngest of three girls and five boys.
His father, Felipe Muñiz, was a musician and hospital lunchroom worker, while his mother, Guillermina, was a housewife.
During an interview, Marc talked about his childhood:
"To my mom, I was a pain in the ass. To my dad, I was the light of his eyes. And to me, I was awkward."
Anthony went on to say:
"I had glasses. I weighed two pounds. My dad always told me, and as God's honest truth, 'Son, we're ugly. Work on your personality.'"
As a child, he listened to many different musical performers and genres, including Rubén Blades, Willie Colón, Héctor Lavoe, Air Supply, and José Feliciano.
He started his singing career by becoming a vocalist for freestyle and Underground NY house music.
In 1993, Marc released his first salsa album, called "Otra Nota," on Soho Latino/RMM Records.
In 1995, he released another album, titled – "Todo a su tiempo." It was certified Gold in the US. Marc promoted the album about 50 weeks by touring around the country. The album includes the hit singles Nadie Como Ella, Te Conozco Bien, and Se Me Sigue Olvidando.
On October 21, 1997, Anthony released his third album, named – "Contra la Corriente (Against the Current)."
In 1999, he released an album entitled – "Marc Anthony." It is his first solo album in English.
In June 2004, Marc released a pop album, named – "Amar Sin Mentiras." On February 13, 2005, the album won a Grammy Award for Best Latin Pop Album at the 47th Annual Grammy Awards.
On September 16, 2009, Anthony received the CHCI Chair's Lifetime Achievement Award. In the same year, Marc received the Congressional Hispanic Caucus Institute (CHCI) Chair's Award.
In 2010, he released his 10th album, titled – "Iconos." It includes covers by singers José Luis Perales, La Mafia, Roberto Carlos, Juan Gabriel, and José José.
In January 2012, Henry Cárdenas and Marc launched the Maestro Cares Foundation.
In 2013, Anthony released the album, called "3.0." The album included the hit single Vivir Mi Vida, and it was declared Platinum. Vivir Mi Vida spent 18 consecutive weeks at #1 on Billboard.
Also in 2013, he performed "The Star-Spangled Banner" at the Major League Baseball All-Star Game.
In April 2015, the singer announced the formation of the company Magnus Media.
In 2019, Anthony released the album "OPUS." It is his first full-length project in six years. He said about the album:
"So since I finished my last album, I've been collecting music and I've sat with just the most amazing writers and it took about six years."
He added:
"You have to understand that music is my safe haven."
Wife
On May 9, 2000, Marc Anthony got married to Dayanara Torres.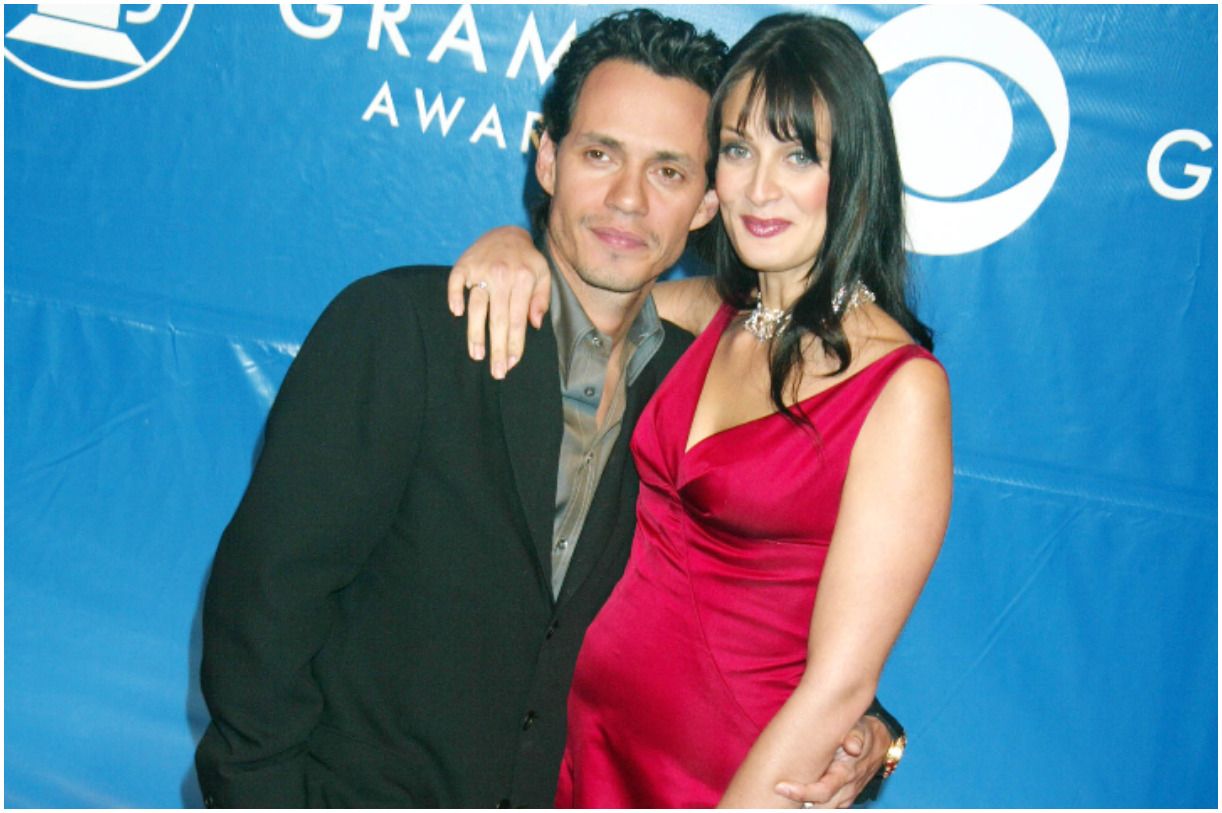 Dayanara was Miss Universe in 1993. Torres also performed as Julia Rivera on MyNetwork TV's show "Watch Over Me." In 2017, Dayanara won the dance competition Mira Quién Baila.
The two divorced on June 1, 2004.
On June 5, 2004, he married hip-hop and R&B superstar Jennifer Lopez. Her best-known songs include Jenny from the Block, Love Don't Cost a Thing, If You Had My Love, and Waiting for Tonight.
Marc and Jennifer bought two houses in Brookville, New York. They also purchased a stake in the Miami Dolphins in 2009.
The couple divorced on June 16, 2014. Marc said after their divorce:
"I'll always love Jennifer. She knows that; my kids know that."
Anthony continued:
"Jennifer's a wonderful, wonderful woman, a wonderful mother, a wonderful friend."
In a different interview, he confessed:
"It was a realization on both our parts. So you know it wasn't shocking."
Marc later added:
"These things happen. It was a decision that we made jointly."
On November 11, 2014, he married Shannon De Lima, a model who competed in the Miss Earth Venezuela pageant.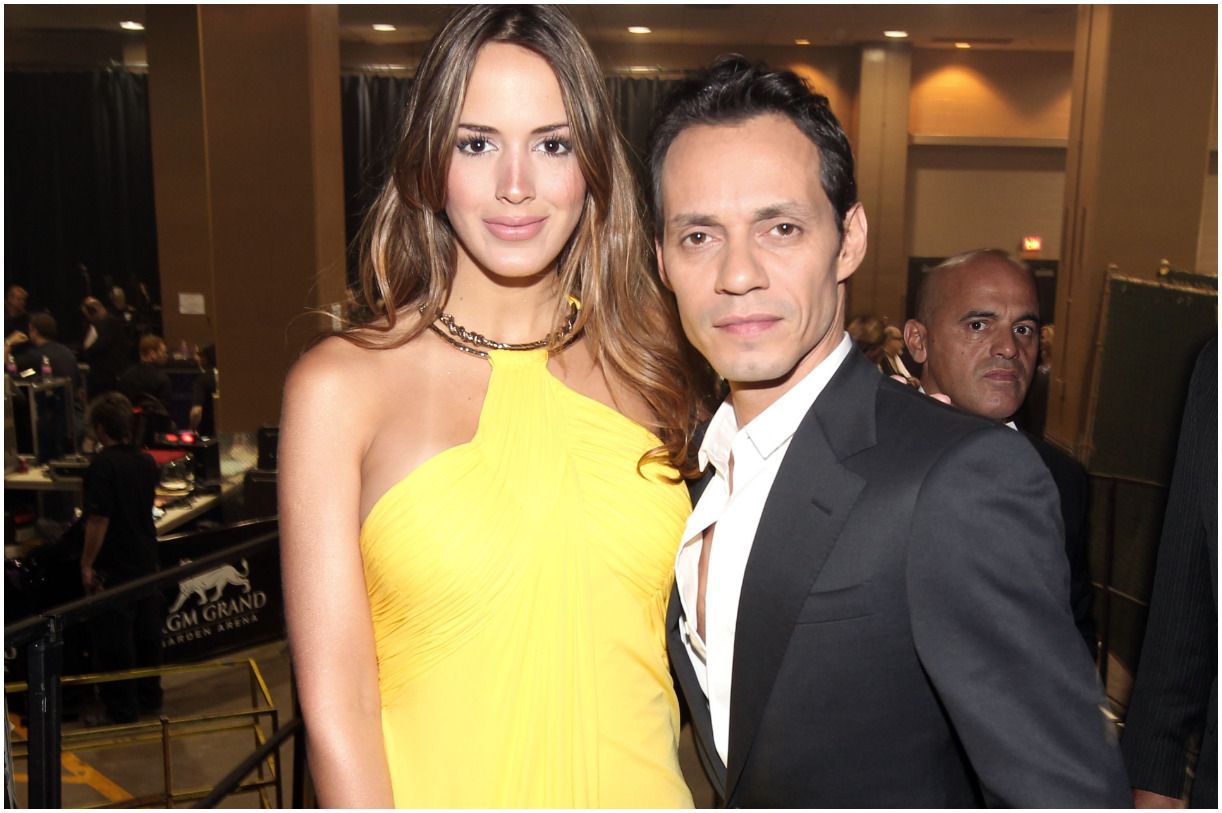 In 2016, he and De Lima split. They said in a joint statement:
"After much consideration, we have mutually and amicably decided to end our two-year marriage."
The former couple also said:
"We ask for privacy during this difficult process, and no further comments will be made from either one of us about this personal matter."
The news of Shannon De Lima and Marc's split comes less than a day after Anthony's public kiss with ex-wife Lopez at the Latin Grammys.
She said in an interview:
"It was not the kiss [the reason for their divorce]. We had been separated already for about a month."
Shannon and Marc divorced on February 13, 2017.
Girlfriend
In 2017, Marc was in a relationship with Mariana Downing, a U.S. model of Dominican and British descent. They met at a dinner party in 2016.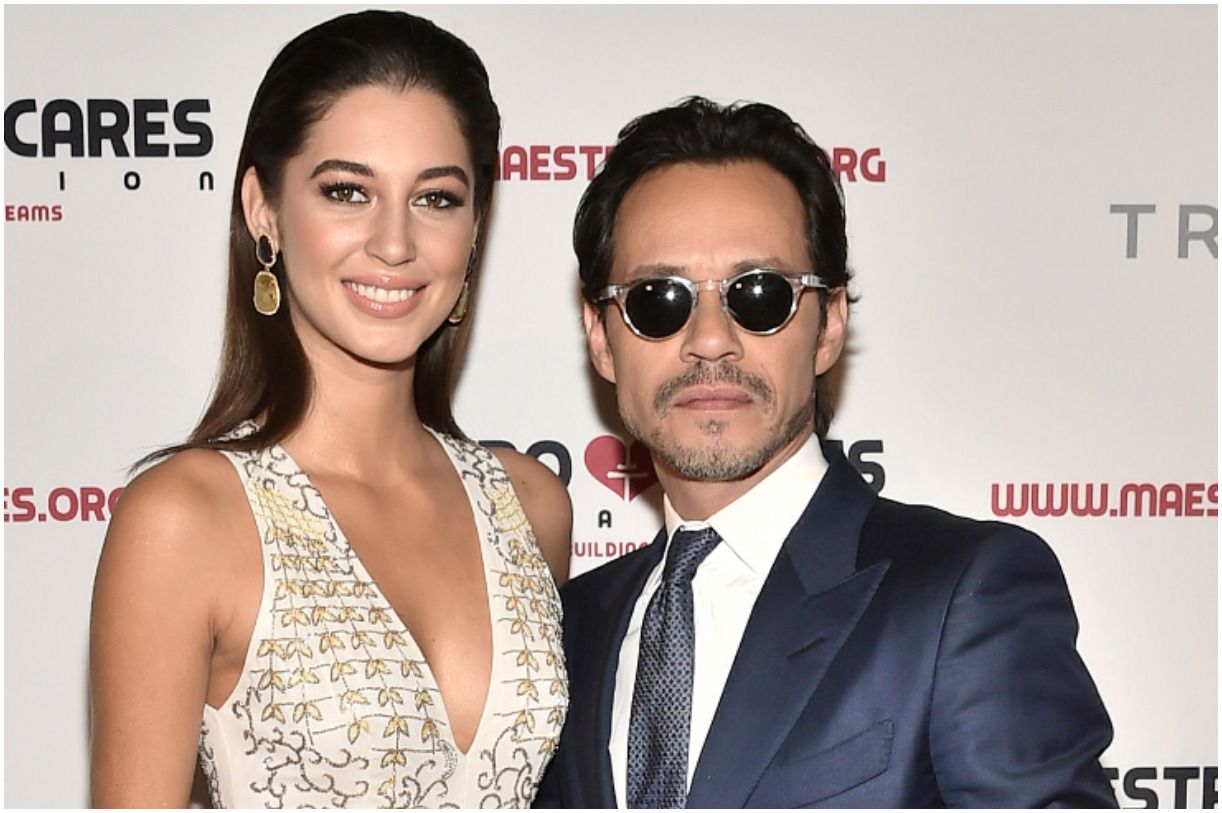 Later that year, he was linked to Italian model Raffaella Modugno.
In 2019, it was reported that Anthony is romantically involved with American model Jessica Lynne Harris.
The two were first spotted together in September 2019 when Harris attended a sports event.
Children
In 1994, he first welcomed a daughter, named Arianna, with girlfriend Debbie Rosado (a police officer in New York City). The two also adopted a son, named Chase Muniz.
With Dayanara Torres, Marc has two sons: Ryan and Christian.
With Jennifer Lopez, he has twins: Emme and Max. After their divorce, Jennifer retained the primary physical custody of the twins.
Jennifer said in an interview after she had become a mother:
"You hear people say this all the time, but it's not until you experience [parenthood] yourself that you can put it into your own words."
Lopez went on to say:
"Your heart is connected to them. It feels like there's a string from my chest to theirs."
Marc said about his children:
"I try to make the effort to see all my kids during breaks as much as possible."
He also said:
"Thank God all my children know that their father doesn't have the 9 to 5 grind."
Tattoos
Marc has several tattoos. For instance, he has three crosses on his neck as well as a ring inked on his left ring finger. Anthony said about his tattoos:
"I have a tattoo in my handwriting that I say: Those who say, don't know. Those who know, don't say."
Marc continued:
"Your power and influence is largely based on what a steel trap your mouth is."
Movies
He performed in many movies, including:
In the Heights;
El Cantante;
Man on Fire;
In the Time of the Butterflies;
Bringing Out The Dead;
The Substitute;
Big Night;
Hackers;
Natural Causes;
Carlito's Way;
East Side Story.
Height
Anthony is 5′ 6¼" (1.68 m) tall.
Quotes
"I don't need other people to validate me."
"I just want to sing, I want to work on my music, I want to make my movies, that's all I want to do."
"The one regret would be that what I chose to do took so much of my time."
Trivia
In 2012, he guest-mentored on Season 2 of The X Factor.
Marc once said about the first purchase he made with his first big check:
"I bought a Rolls Royce, but used…I'm not dumb."
He continued:
"But I didn't have a place to park it. Stupid things you do when you are young."
He is a supporter of the Democratic Party.
In 2011, Marc worked with director-choreographer Jamie King and Jennifer Lopez on a talent series called Q'Viva! The Chosen.
Anthony earned most of his wealth from selling tickets to his concerts and his albums. So far, he has sold over 12 million albums worldwide.
Some of his best hits are – Nadie Como Ella, Ahora Quien, Te Conozco Bien, and Vivir Mi Vida. Also, his YouTube channel has more than 3.5 billion views, while his VEVO YouTube channel has over 3.2 billion views. In 2018, he bought a house valued at $19 million. Therefore, Marc Anthony has an estimated net worth of $95 million.
Featured image source – © Guliver / Getty Images.
References

https://wearemitu.com/jlo-marc-anthony-puerto-rican-wedding/
https://www.harpersbazaar.com/jennifer-lopez-marc-anthony