Borgore (birth name – Yosef Asaf Borger) is an Israeli rapper, singer-songwriter, YouTuber, DJ, EDM producer, and Instagram celebrity, who is the founder of Buygore Records.
His music incorporates triplet drum patterns with heavy metal influences.
Biography
He was born on October 20, 1987, in Holon, Israel.
Yosef was raised in Tel Aviv. He once said about Tel Aviv:
"Tel Aviv is a very inspiring city."
Borger also said:
"Just growing up there, the music that I was around was very underground; it was very what was about to be, not what was."
Yosef started training in jazz at a young age.
"I started playing when I was three years old. I got introduced to jazz around second or third grade."
In 2012, Borger moved to LA.
Shabira
He was a drummer in the Israeli deathcore band named – "Shabira."
In 2012, Yosef collaborated with American singer Miley Cyrus on the single "Decisions."
He said about the collab:
"It was really amazing. There's not a lot of singers that are as good as her, and besides that, she's really easy to get along with."
Borger went on to say:
"She's really down to earth. I think her new album is a masterpiece."
Alphamale Primates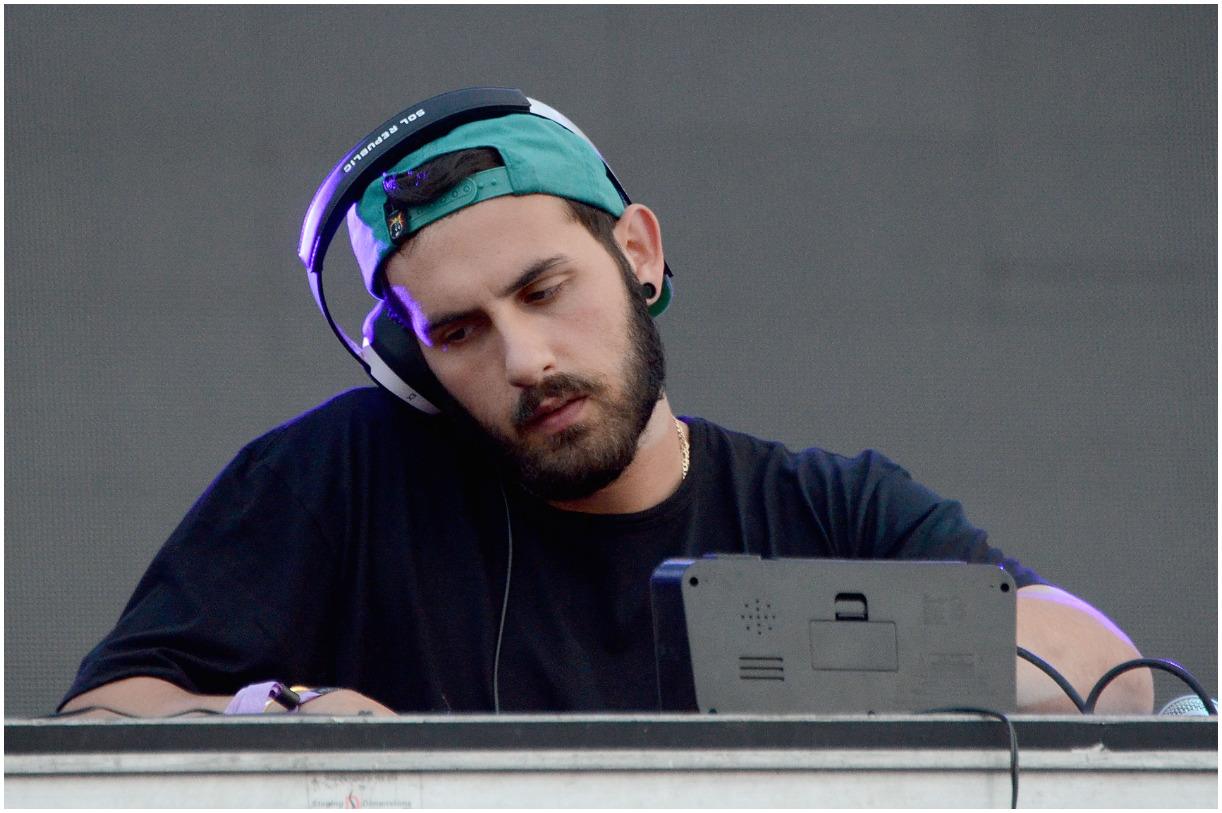 He was part of "Alphamale Primates," a Dubstep collaboration project of Asaf and Tom Melloul (also known as Tomba).
Note – Tom Melloul is a Tel-Aviv based dubstep producer, who had a debut EP release on Basspunch Records in December 2009.
On July 8, 2014, Yosef released his debut album, titled – "#Newgoreorder."
The tracks on the album are:
#NEWGOREORDER;
Syrup;
Hate;
Last Year;
Decisions;
Ratchet;
Be Ourselves;
Turn Around;
Body and Soul;
Fame;
Kill Them All.
Borger once said about his music:
"Everything I know and everything I make is coming from an educated point of view since I've been playing instruments my whole life."
On September 27, 2019, Asaf released another album, entitled – "The Art Of Gore."
The album is comprised of 13 tracks which include genres like trap, house, hip-hop, and his signature "gore-step" sound.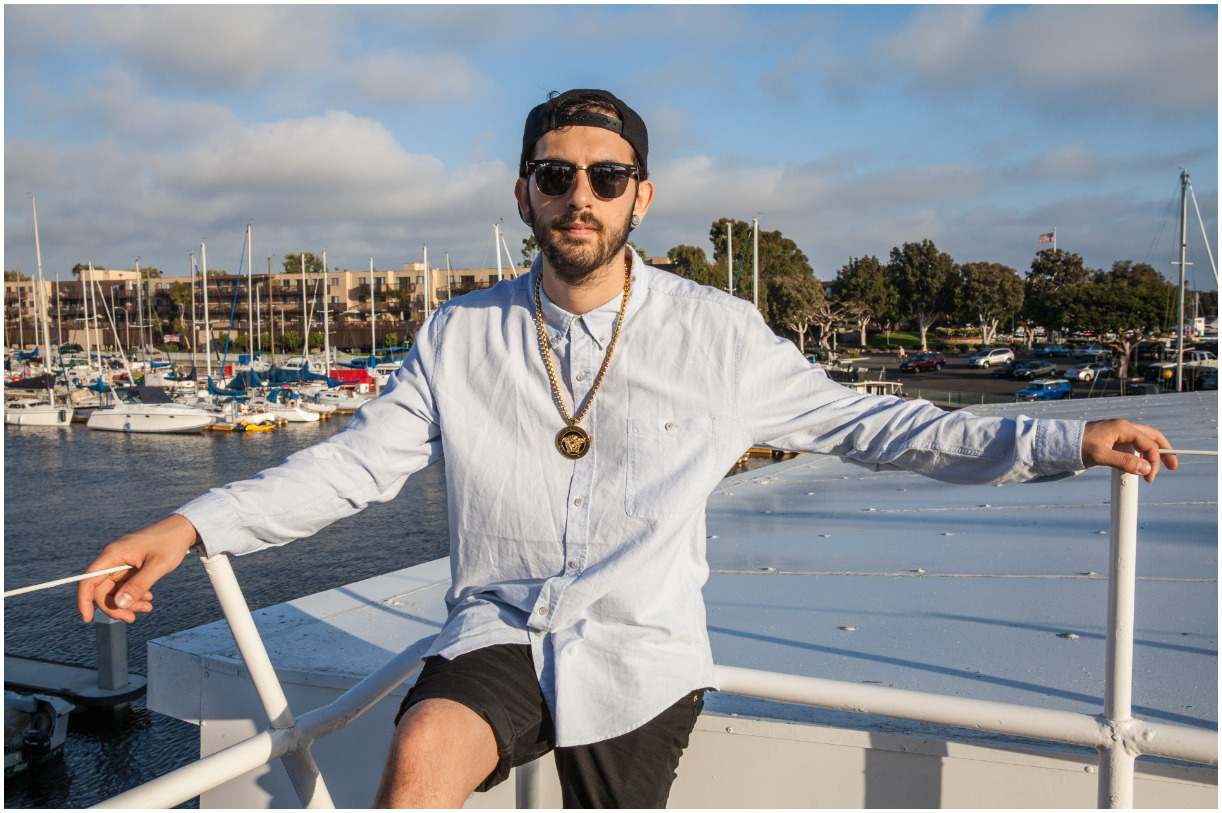 "The Art Of Gore" includes collaborations with the likes of:
Princess Vitarah;
Abella Danger;
Tommy Cash.
Buygore Records
He is the founder of Buygore Records. Asaf said about his label:
"What I love about having my own label is that it keeps me up to date with what is going on with music."
YouTube
Borgore started his YouTube channel on November 10, 2008. The channel has over 499,000 subscribers and more than 113 million views.
The most popular video on the channel is called – "Decisions." The video was uploaded on November 1, 2012, and it has over 26 million views.
The second most popular video is named – "Nympho." The video has more than 15 million views, and it was uploaded on February 4, 2010.
READ MORE: Don Shirley Net Worth
Instagram
Asaf has over 694,000 followers on Instagram.
Mixtapes
His released mixtapes are:
Borgore's Misadventures in Dubstep;
The Filthiest Hits…So Far;
Gorestep's Most Hated;
Ice Cream Mixtape.
Girlfriend
Borgore is dating Sonia.
READ MORE: Is Mac Powell married?
Quotes
"Electronic music right now is the biggest it's ever been!"
"I'm a musician and don't get involved in politics."
"The one thing I think people tend to do wrong is to not release stuff."
"I'm a one-person that literally likes any genre, I just love music."
"I'm really embarrassed listening to my own music with other people around."
"I am very passionate about what I'm doing."
"My way to keep my mental health decent is I avoid drugs at all costs I try to eat healthily and exercise and I have the most supportive family anyone can ask for who keeps coming to visit me on shows."
"Just got pulled over because apparently my vibes weren't chill enough."
"I've donated a bunch of money to breast cancer research."
"Seattle is one of the first cities in the world, actually, to recognize me."
"The thing is, and I keep saying it, I don't really see myself as a DJ but more as a producer."
"As cliche as it sounds, my biggest inspirations are all my friends."
READ MORE: David Gates & Jo-Rita
Trivia
Borger has released tracks under – Shift Recordings, Sumerian Records, Spinnin' Records, Dim Mak Records and also his own label.
Some of the festivals he has participated at:
Coachella;
Electric Daisy Carnival;
Ultra.
During an interview, Yosef confessed:
"4-5 years into my career I had already headlined Ultra Music Festival, Coachella, Electric Daisy Carnival."
Asaf continued:
"I was sitting with my dad during dinner, and he says, 'so, DJing is fun and you're doing okay, but what about university?'"
Yosef continued:
"I just looked at him like, 'you know what, maybe a little less of that?'"
Borgore – Net Worth
Asaf earns most of his wealth from music. So far, Borger has released two albums, plus, he has many collabs. In addition, Yosef earns money from his tours, sponsored posts on Instagram (minimum $7,000 per sponsored post), and ads on his YouTube channel (around $250,000 revenue from YouTube advertisements). Therefore, Borgore has an estimated net worth of $1.5 million.
Featured image source – © Guliver / Getty Images.
READ THIS NEXT: Dumbfoundead Net Worth
References

https://edm.com/news/borgore-art-of-gore
https://www.youredm.com/borgore-releases-new-album-the-art-of-gore
http://www.thenocturnaltimes.com/life-just-cake-walk-borgore-interview/