What is Brian Justin Crum's net worth?
Introduction
Brian Justin Crum is an American singer and actor who came in fourth on the 11th season of America's Got Talent in 2016.
Biography
He was born on May 28, 1988, in San Diego, California, USA.
His mother, Barbara Crum, is a retired Scripps Mercy Hospital nurse who lives in Hillcrest.
"My mom has always been my rock, my whole life," he told Chicago Tribune.
Brian came out as gay during elementary school.
He attended the San Diego School of Creative and Performing Arts.
At age 17, Crum joined the cast of the Broadway show "Wicked." Later, Brian was cast in the musical comedy Altar Boyz and Grease. He also moved to New York City.
In 2011, Brian appeared as Daniel Brooks in one episode of the TV series "Law & Order: Special Victims Unit."
America's Got Talent
In 2016, Crum auditioned for the 11th season of NBC's talent show America's Got Talent.
In the semifinals, Brian performed Tears For Fears' "Everybody Wants to Rule the World."
"I do believe it's your time now Brian," Simon Cowell said at the time. He added: "I think you found your confidence and you've turned into more than a singer, you've turned into a performer."
He finished in fourth place in the competition overall, behind Grace VanderWaal, The Clairvoyants, and Jon Dorenbos, but in front of Sal Valentinetti.
On December 10, 2016, Crum released a cover of Robyn's "Show Me Love" via Prop D Recordings.
America's Got Talent: The Champions
In early 2019, Brian participated in the inaugural edition of America's Got Talent: The Champions where he reached the finals with a cover of Elton John's "Your Song."
"You own that stage like no one else," said Heidi Klum. "You just smashed it; you're brilliant," added Mel B, while Howie Mandel said – "You are a champion."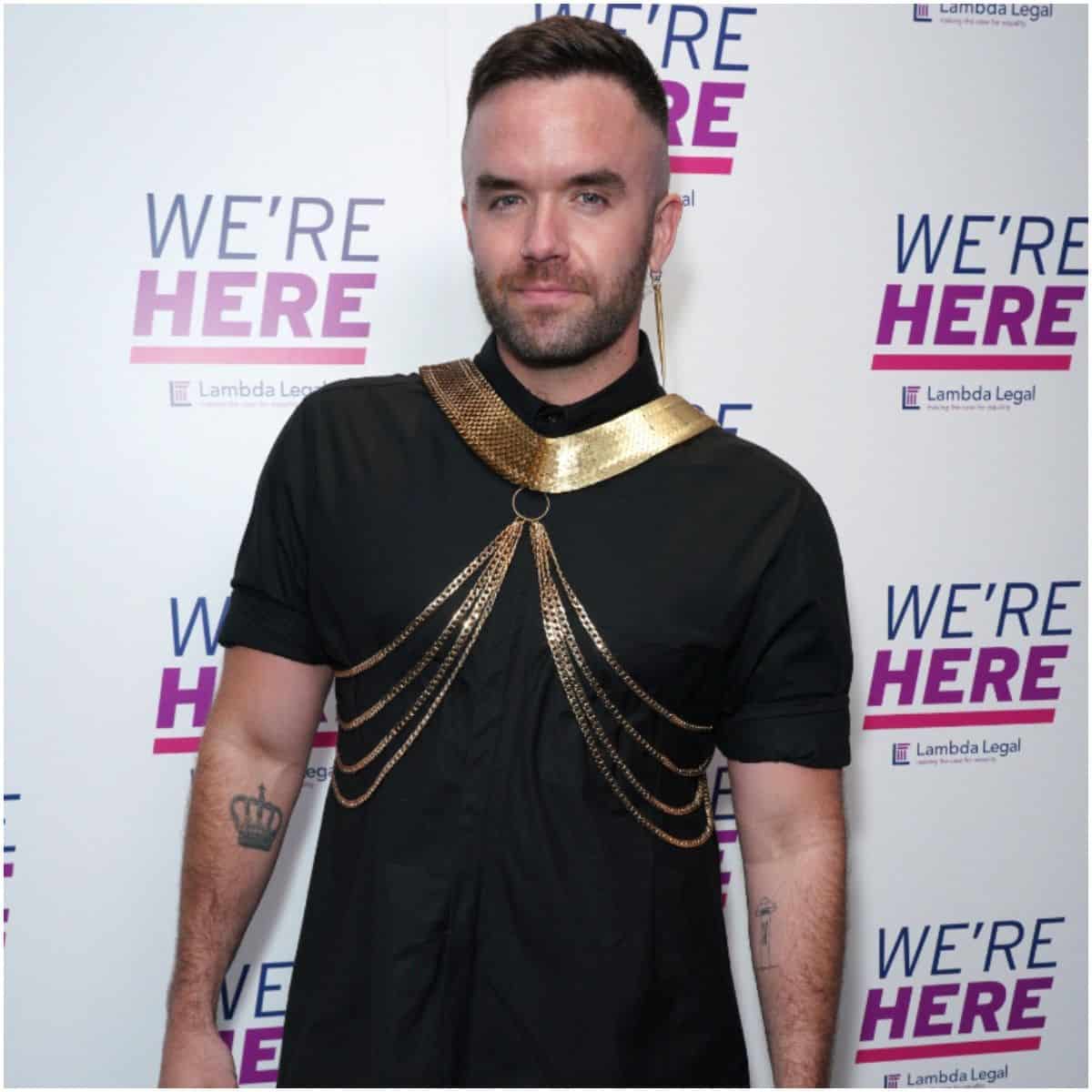 He released the single "Circles" a day after America's Got Talent: The Champions finale.
"With 'Circles' I wanted to tell the story of a past relationship and I wanted to showcase what that relationship looked like between two men," Crum said for HuffPost. He added: "I really do believe that when you find and you own who you are, there will be a space for that."
On March 28, 2019, Crum sang the National Anthem at the San Diego Padres opening day game.
In October 2019, Brian released the official video for his single, "Bright."
READ MORE: Who is Hitman Holla's girlfriend?
Boyfriend
Brian Justin Crum is dating talent agent and actor Samer Fawaz.
"So fortunate to have such an incredible partner – I love you so much," Samer wrote on Instagram in March 2021.
Crum used to date Blake Peyrot, an actor and producer known for Big Breakin', Still Waiting in the Wings, and Waiting in the Wings: The Musical.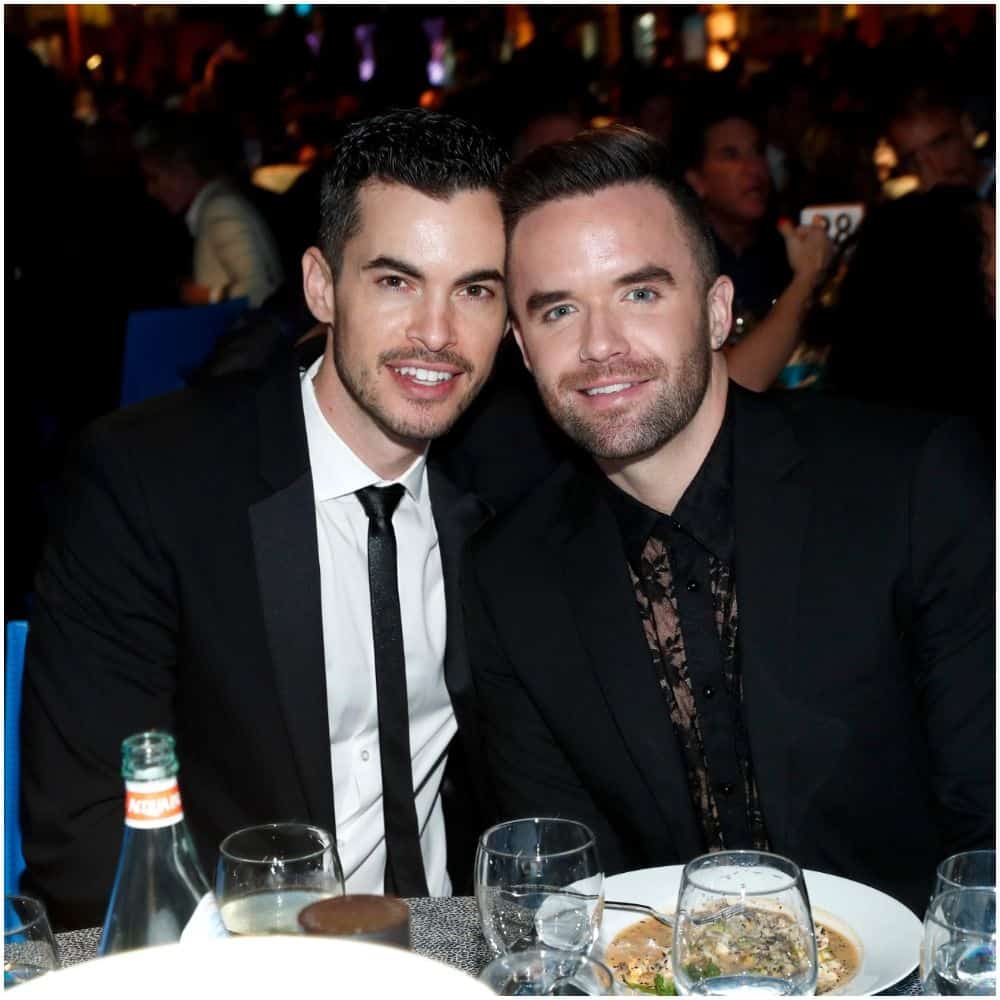 In July 2017, Brian and his boyfriend had an incident in a taxi.
"Uber moments after performing at SanDiegoPride my boyfriend and I were thrown out of our car for kissing," Crum tweeted on July 17, 2017. "Hope you will take action."
READ MORE: Black Thought Net Worth
Quotes
"If I see a dog on the street, I have to stop and say hi; I have to have a moment."
"My life, the way I live my life, is going to make a lot of people uncomfortable."
Trivia
He named Céline Dion and Freddie Mercury as influences.
Brian Justin Crum – Net Worth
Crum earned most of his wealth from performing on Broadway, touring with The Addams Family as well as with Queen's rock theatrical We Will Rock You.
Therefore, singer and actor Brian Justin Crum has an estimated net worth of $1 million.
READ THIS NEXT: Who is Lil Dicky?