What is Sal Valentinetti's net worth?
Introduction
Sal Valentinetti, nicknamed – Sal the Voice, is an Italian-American jazz singer/crooner who is best known for his larger-than-life personality and amazing vocals.
Valentinetti first gained fame after earning fifth place in the 11th season of America's Got Talent competition.
Biography
Sal was born on August 26, 1995, in the USA, to Maria and Steve Valentinetti. He was raised in Bethpage, New York.
Valentinetti graduated from Holy Trinity High School in Hicksville. After high school, he went to Saint John's University in Queens.
During college, Sal started to work as an Italian pizza delivery man for his cousin's place in Bethpage.
American Idol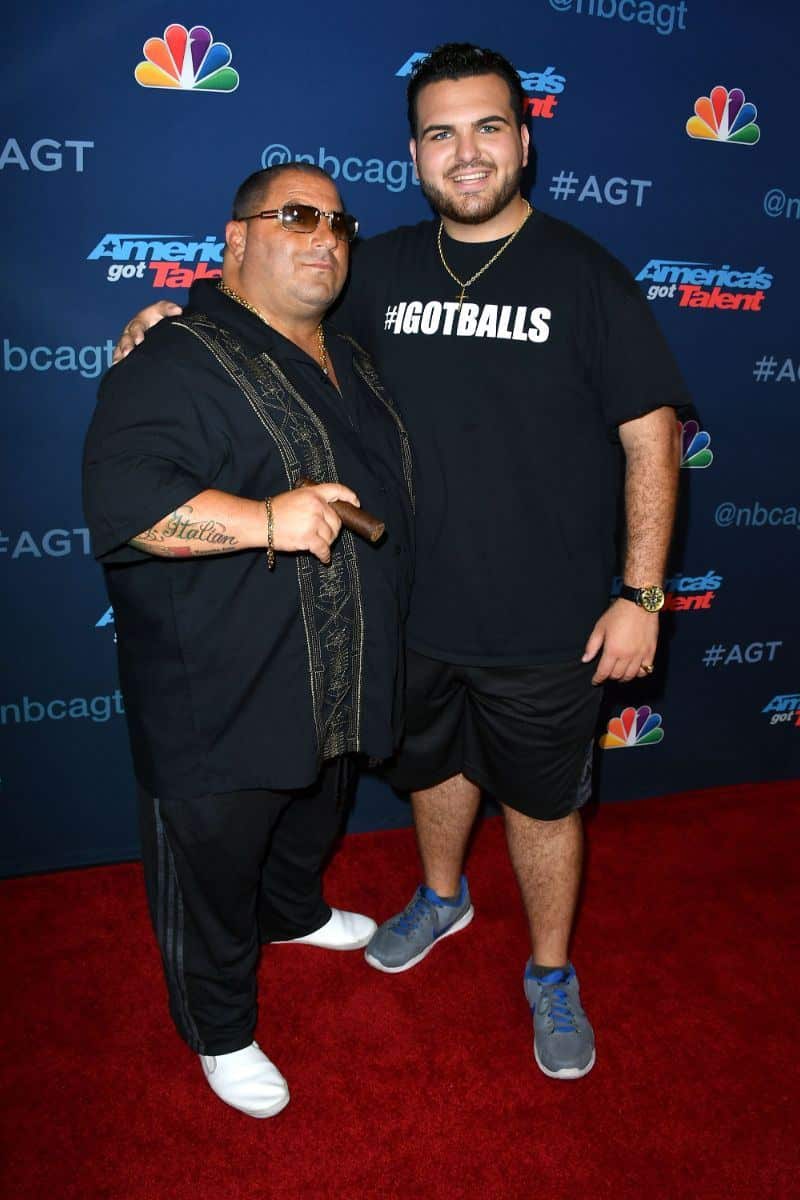 Valentinetti auditioned to be on season 14 of American Idol, a singing competition TV series that was created by Simon Fuller.
Sal successfully made it past the auditions; however, he did not advance to the live shows.
During a recent interview, Valentinetti talked about the reason he participated in the TV competition:
"I did "American Idol" as a goof. My uncle made me a bet; he goes, 'I bet they love you so much, and if they don't, you can use my Range Rover for the rest of the summer.'"
America's Got Talent
In 2016, he auditioned to enter the 11th season of America's Got Talent competition. His audition consisted of singing Frank Sinatra's "My Way."
Moved by his remarkable performance, Heidi Klum pressed her Golden Buzzer (this tool can send an artist to the next round regardless of the other judges' votes) to send Valentinetti straight to the Quarterfinals.
When asked about the reason he auditioned for the show, Sal responded:
"I was delivering pizzas, that was all I did. And I would make just enough money to put gas in my Cadillac."
Valentinetti went on to say:
"Delivering pizzas in a Cadillac is the most counterproductive thing you could do."
For the Quarterfinals, his performance consisted of singing a jazz rendition of "Story of My Life" by the English-Irish pop boy band One Direction. Sal received enough votes to be sent to the Semifinals.
For the Semifinals, his performance consisted of singing "That's Life" by Frank Sinatra. Eventually, he reached the Finals. He said about the reason he sang one of Frank Sinatra's hits:
"Sinatra to me was an all-around entertainer."
Sal continued: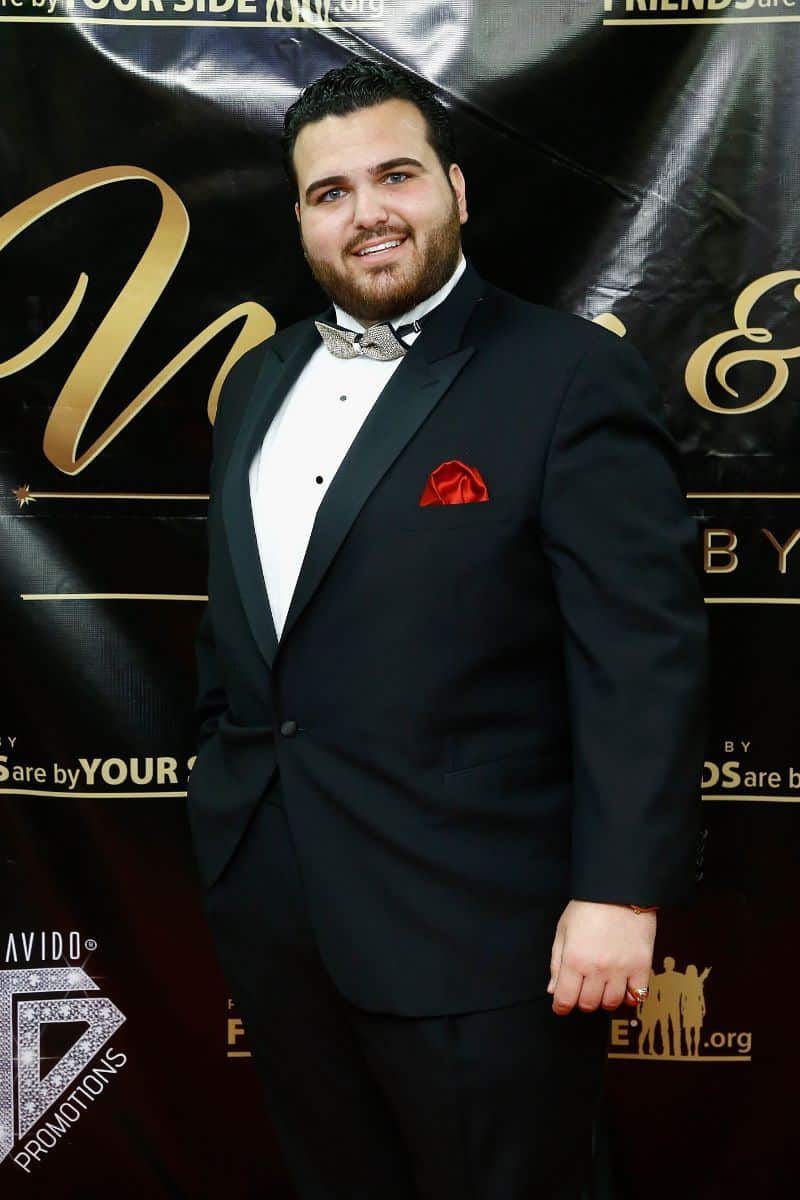 "I try to use my personality as much as can and I think that is what Sinatra did so effortlessly."
For the Finals, his performance consisted of singing Bobby Darin's "Mack The Knife." All judges gave him standing ovations.
For the Finale, his performance consisted of singing "December, 1963 (Oh, What a Night)" with The Jersey Boys. He advanced to the Top 5 and finished the competition in fifth place.
When asked about what advice would he give to someone trying out for AGT, Valentinetti responded:
"Just do it – you have nothing to lose. It doesn't cost anything to try out. You have to leave it all out there and hold nothing back."
Sal later added:
"I learned so much along the way about myself and about the business. So, the key is to leave everything you have out there on the stage. Don't hold back."
America's Got Talent: The Champions
AGTC is a spin-off of America's Got Talent, featuring participants from across the Got Talent franchise.
In 2019, Sal returned for AGTCs. His performance consisted of performing "Mack the Knife" by Bobby Darin. Valentinetti was eliminated in the Preliminaries.
READ MORE: Jimmy Webb Net Worth
Life After AGT
His life after America's Got Talent changed completely. When asked about how is his life different since the show, Valentinetti said:
"Life has changed tremendously. I've been traveling all over the world, singing for many, many different people."
Sal added:
"I opened up for Jay Leno at the Mirage in Vegas, I got to sing for Regis Philbin out in LA…It's been a crazy ride this past year."
In 2017, he released his first record, the six-song "The Voice" EP. The EP includes songs like – Can't Take My Eyes Off Of You and The Way You Look Tonight.
In 2018, Sal released his holiday album, titled – "Christmas Presents." The album is available on his website and on iTunes. It was followed by, Little Valentine, in 2021.
Weight Loss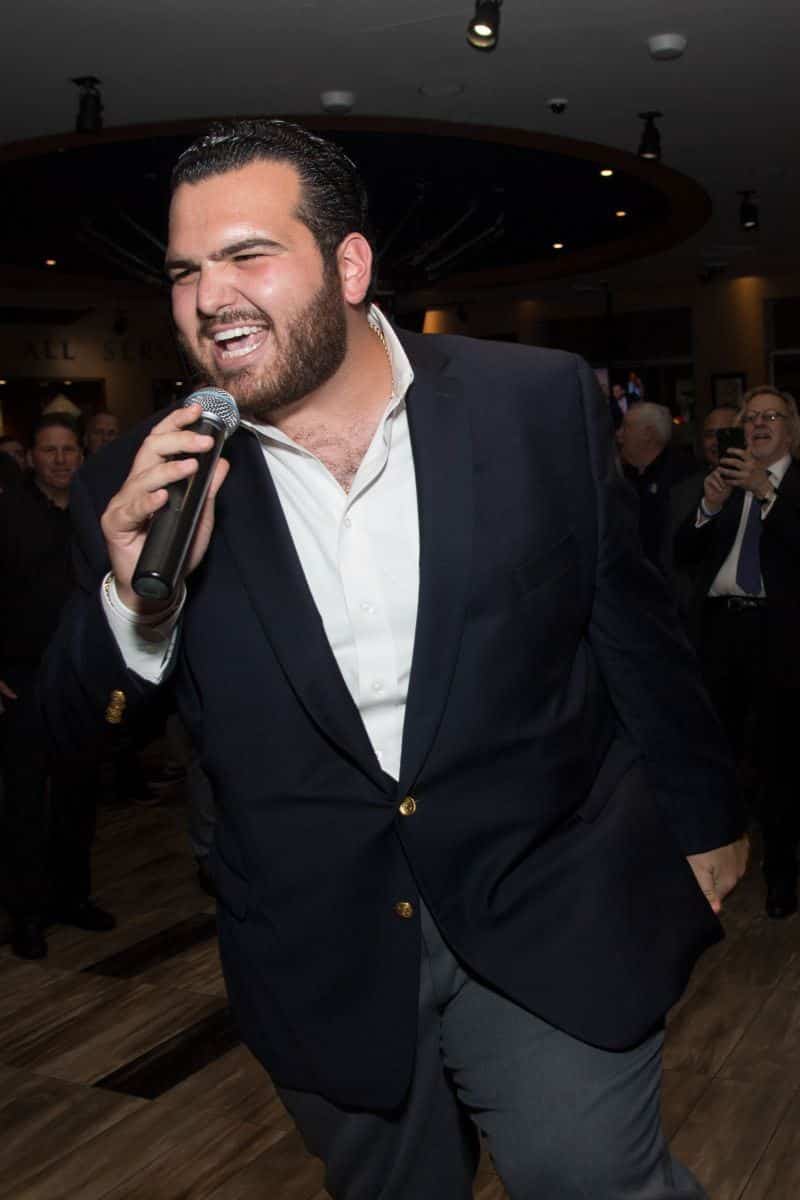 Between his first audition for America's Got Talent and his performance in the Semifinals, Sal lost about 50 pounds. He said:
"I lost 50 pounds for my health. I was 20 years old, 315 pounds, pre-diabetic, and my blood pressure was 145, I did this for me."
Valentinetti also said:
"You want to know how bad I want this? I haven't eaten a cannoli, a bowl of pasta, or a slice of pizza in over four months."
READ MORE: Who is Louisa Johnson's boyfriend?
Fiancée/Girlfriend
In December 2021, Sal Valentinetti engaged with his girlfriend, Gianna.
Sal Valentinetti previously dated Allie Cornachio.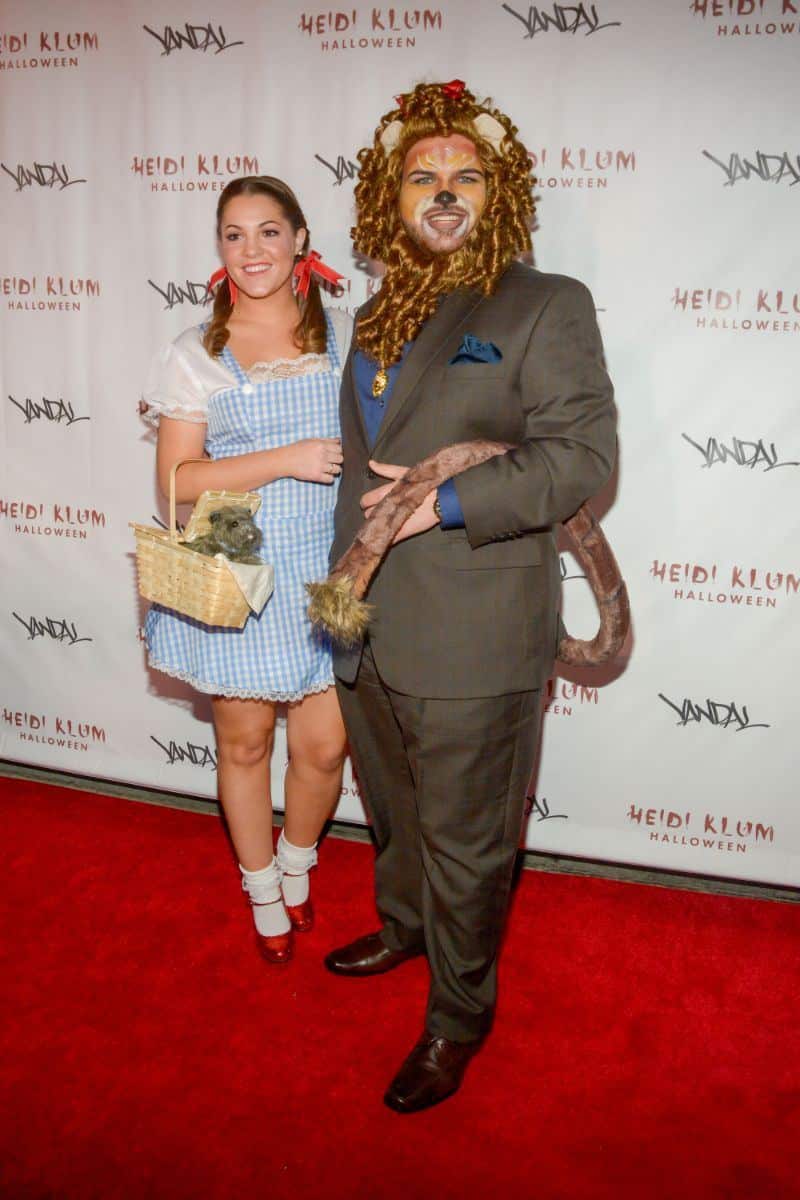 Trivia
He has listed Lady Gaga as his dream female duet choice.
In his words:
"I would love to interpret something with her. She's a fantastic musician, she's a brilliant writer and a beautiful person."
Before auditioning for America's Got Talent, Valentinetti consulted with vocal coach Kate Baker.
READ MORE: Arnel Pineda Net Worth
In 2017, he appeared on an NBC morning show alongside Dr. Larry Burchett and Chuck Nice. During the show, he was asked about what a woman can expect for Valentine's Day after one year of dating. He said:
"After a year, the honeymoon phase has worn off, so do something fun and exciting that reignites the flame."
Sal continued:
"In this day and age, it all gets very routine. It's not about the gift, it's about spontaneity. It's about keeping the relationship young and fresh."
From a very young age, Valentinetti was significantly influenced by his grandmother to love the music of Frank Sinatra, Tony Bennett, and Dean Martin. He explained:
"When I was two, my grandmother Tina would play Sinatra, which was our bond through music."
Valentinetti continued:
"When I was 11, she passed away and music is what I had to remember her by."
Sal Valentinetti – Net Worth
Valentinetti earns most of his wealth from selling his EP and albums as well as from selling tickets to his concerts.
The price of the tickets ranges from $20 to $65.
He also received some money from his participation in AGT and AGTC.
Therefore, American singer Sal Valentinetti has an estimated net worth of $1 million.
READ THIS NEXT: Mike Reno & Loverboy
References

https://parade.com/americas-got-talents-sal-valentinetti-weight-loss
http://lipulse.com/sal-valentinetti-enjoying-life-after-agt/ 
https://www.goldderby.com/sal-valentinetti-americas-got-talent
https://onmilwaukee.com/sal-valentinetti-interview.html