What is Hitman Holla's net worth?
Introduction
Hitman Holla (real name – Gerald Fulton, Jr.) is an American battle rapper.
He is famous for his aggressive style of rap and hilarious yet brutal punch lines in his songs.
Fulton is best known for his performance in rap battle leagues such as Battle America and SMACK/URL.
The Origin Story
He was born on March 29, 1988, in St Louis, Missouri, USA.
His brother was involved in a battle rap that went viral.
His dad, Big Gerald, attends many of his battles.
Fulton's mother beat breast cancer. Rapper 50 Cent donated $10k to his mother's battle with breast cancer.
"My mother was misdiagnosed in 2013, and in 2014 doctors confirmed that she had stage two breast cancer," Fulton said in an interview. He added: "Doctors removed the tumor from her breast a month later, and she started chemotherapy and completed radiation afterwards."
He played varsity basketball while in high school and went on to get a scholarship from California State Northridge.
Battle rap
In 2008, Fulton started battle rapping. His first battle rap was vs. RemyD.
Holla quickly rose in the ranks and gained widespread fame when defeating rapper Bill Collector. Since then, Fulton has continued to grow in popularity.
In 2017, Gerald released the single "Diddy Dum Dum."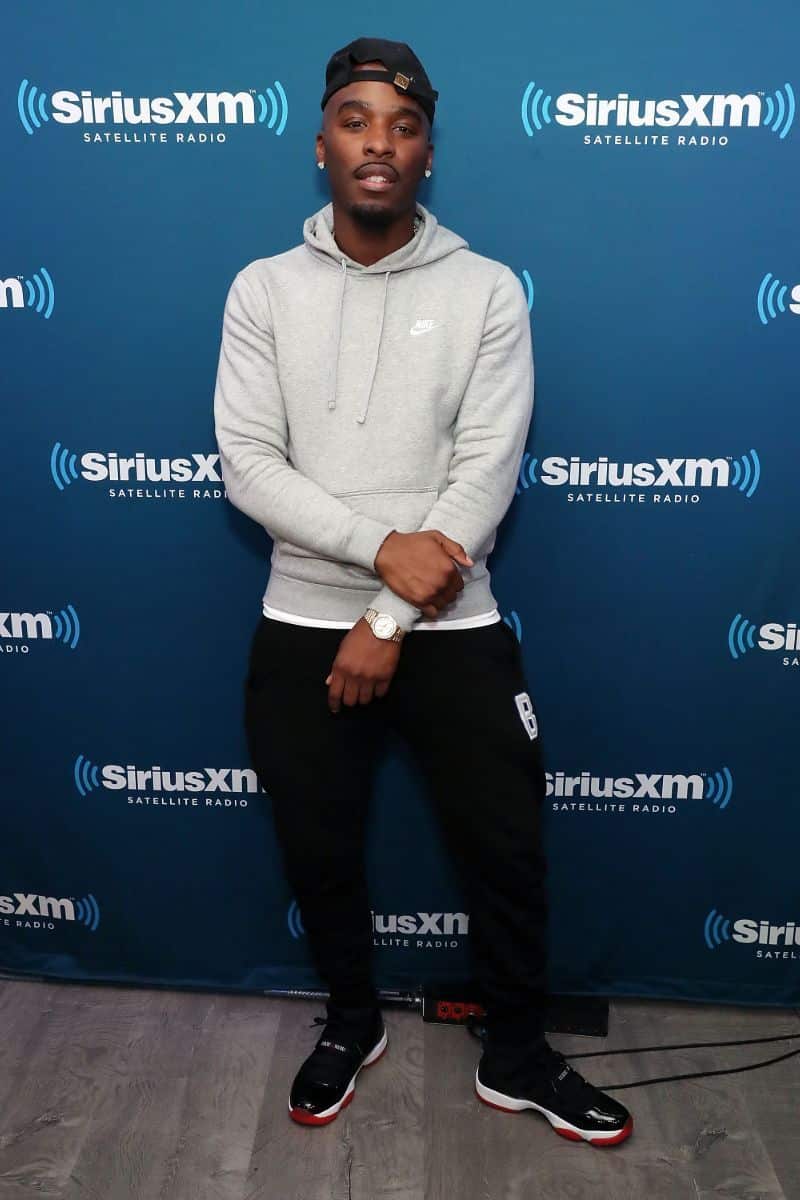 In 2020, he was arrested by an Atlanta police patroller for allegedly switching lanes illegally. Holla was released after two days.
In December 2020, he started an online rap battle with Shaquille O'Neal.
Shaq rapped: "First of all, when I spit, you know I ain't no joke / Hitman Holla you don't want this smoke."
Holla responded: "Ay yo Shaq, I don't care about you being 7'1. What, you think you won't get slapped a bit? / Baseball bat to the stomach. I'ma make Shaquille O'Neal like Kaepernick."
READ MORE: Kid Rock & Audrey Berry
Girlfriend
Hitman Holla is dating Cinnamon. She has over 237k followers on her Instagram (_cinncinncinny_) account.
The couple has a YouTube channel called – "HitMan Holla & Cinnamon."
"I love you soo much. It's been one hell of a ride, but I wouldn't trade this for nothing in the world," Cinnamon wrote on her Instagram in November 2020. "We've had the best times together and the worst times together, but we've gotten through the good, the bad & the ugly… thank you for always treating me like a princess and showing me new adventures."
In 2019, Fulton surprised his girlfriend with a new car, a 2019 Impala.
In October 2021, Cinnamon was shot in the face by burglars who broke into their home.
"I've never felt this kinda pain," Holla wrote on his Instagram.
READ MORE: Billy Gibbons Net Worth
Children
Fulton has a son named Geremiah Fulton.
"I say this every time, me having him at 17 was the best thing that happened to me," Holla said in January 2020. "I have been focused EVER since!! I never left his side, and I never will."
Quotes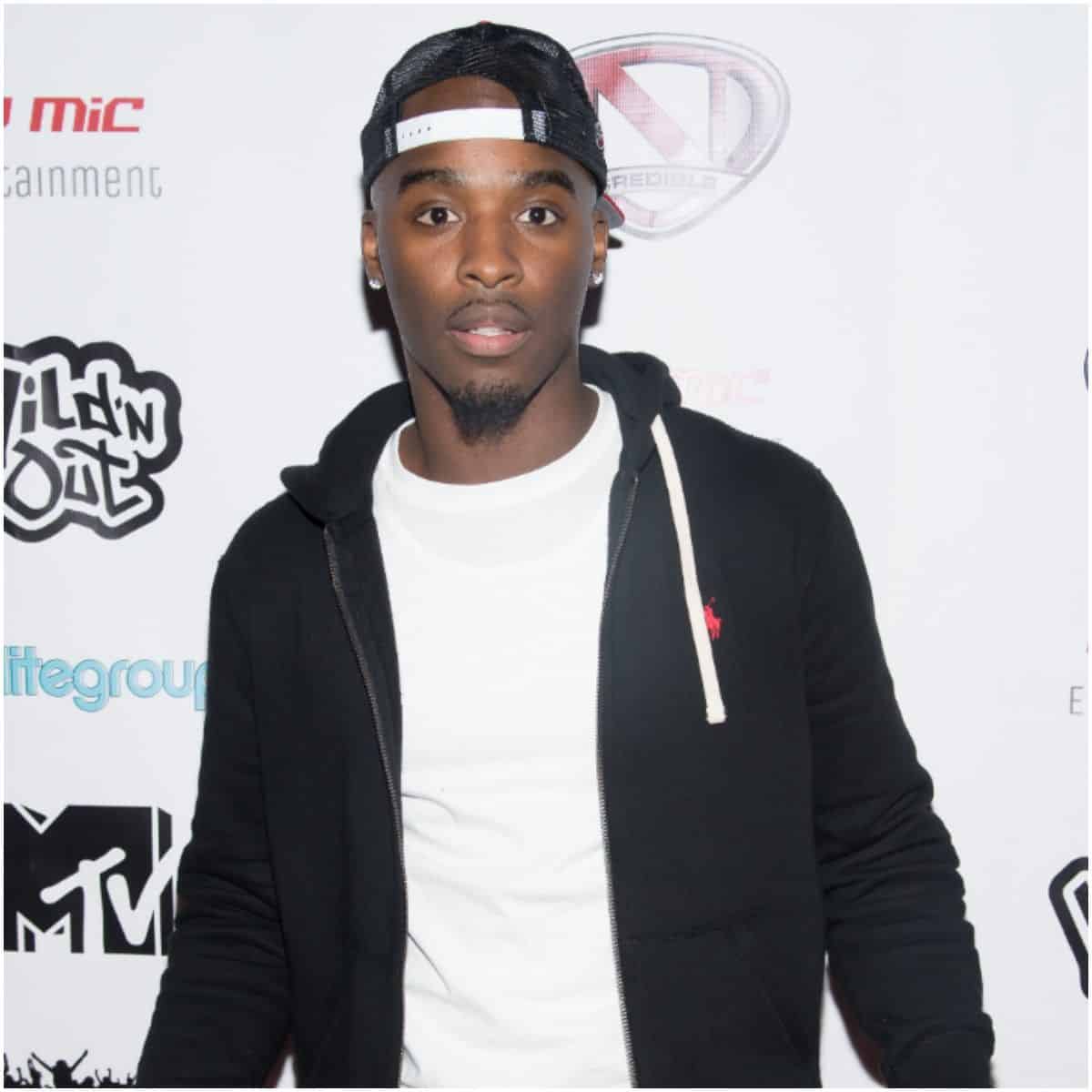 "I'm not feeding into negativity I'm having friendly debates."
"See me and then get the shaking, you just a rattled snake."
Trivia
He has battle rapped vs. Conceited several times.
His mottos are Yett Yett and Ball Game.
Hitman Holla – Net Worth
Fulton is a talented battle rapper. It is believed that his main source of income is from earnings from battle rapping, tv appearances, and releasing original music.
His first song was titled "Ball Game" and was released on June 11, 2013.
He currently has an album on Amazon and other streaming platforms. Since then, he has also released songs such as "Diddy Dum Dum" which features rapper Jeff.
Most recently, Hitman released an album in September 2021 called "Big Flex."
It is expected that he earns revenue from live events where he raps his songs and other seminars he performs at.
Fulton has also made it on the big screen. Most recently, in 2020, he had a small feature in the movie "She Ball," where he played a small part as a character called "Rome."
He has also been on TV as well. He was on a tv series released in 2021 called "Games People Play," a show about three ambitious women who try to navigate the professional sports industry.
Gerald has also been in a few music videos. One popular music video for "All About the Benjamins" included Nick Cannon and Conceited.
His main source of income is the revenue he earns from battle rapping. It is estimated that Hitman makes about $30k from each competitive rap battle.
Fulton has also started two clothing companies, called "Yett Yett" and "Ball Game." While Yett Yett is hard to find, Ball Game is a thriving online shop featuring hoodies, T-shirts, sweaters, Dad hats, and more.
He is reported to live in a house with his girlfriend Cinnamon in Atlanta, Georgia.
Hitman Holla and his girlfriend also run a small YouTube channel. Here, they give weekly updates and upload random videos about their life, their relationship, and so much more. However, because their channel is so small, the expected revenue from their YouTube channel is minimal.
Bottom Line
Fulton has several sources of income, including tv appearances, his clothing lines, music videos, streaming, and, most importantly, battle rapping.
Therefore, battle rapper Hitman Holla has an estimated net worth of $1 million.
READ THIS NEXT: Who is Joy Villa?