Crimsix (real name – Ian Porter) is an American Call of Duty esports player currently playing for the Dallas Empire.
Porter became the first gamer in the world to earn the title of Major League Gaming Pro Player in both Call of Duty and Halo.
Biography
He was born on May 29, 1992, in the USA.
From 2012 to 2014, Ian was part of professional esports organization compLexity Gaming. With Porter's help, compLexity Gaming dominated most of the Call of Duty: Black Ops II tournaments in 2013.
In 2014, he was also part of Evil Geniuses.
OpTic Gaming
Porter joined OpTic Gaming as an official member in November 2014.
In 2015, he was on the MLG Pro League Season 1 All CoD League-First Team.
In February 2019, he was named H4X's inaugural esports ambassador.
Dallas Empire
In October 2019, it was reported that Ian joined Dallas Empire, a franchise owned by Team Envy.
"Today, we part ways with Ian 'Crimsix' Porter," OpTic Gaming wrote in a tweet on October 18, 2019. "We thank him for his time and skill, and the passion that he put toward OpTic for the past five years. We wish him nothing but success and look forward to his next adventure with CoD Dallas."
Porter said that the OpTic roster didn't want to continue into the 2020 franchise system with him and that he was informed on his fiancé's birthday.
Ian said that "3 people colluded against me towards 2 of my best friends that I've known for over a 3rd of my life."
He also said: "It was my fiancé's birthday when Hector "Hecz" Rodriguez called me to say that our potential roster didn't want me on the team."
After his split with OpTic Gaming, a feud started between Porter and his former teammate Seth "Scump" Abner.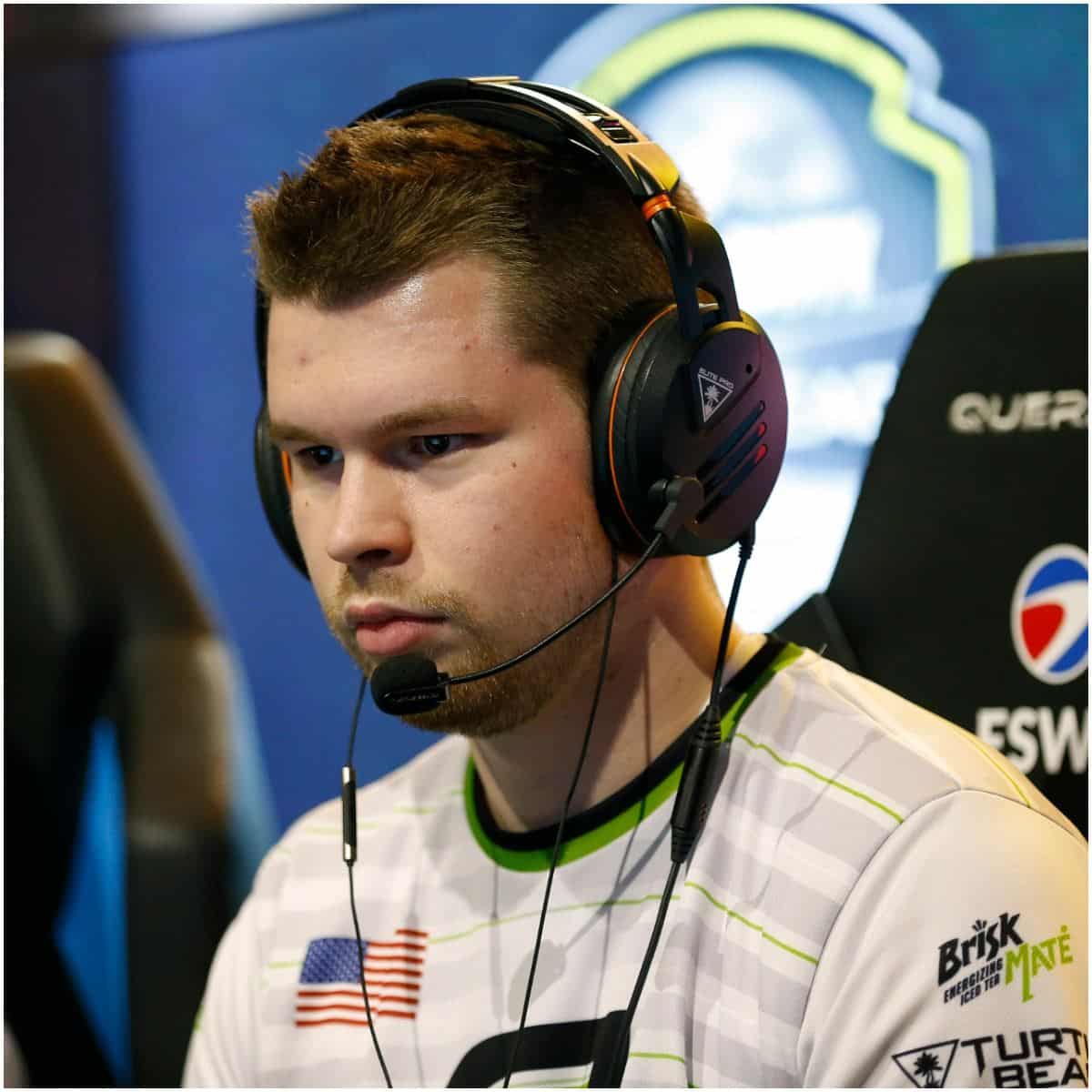 "In Dallas, I feel like I'm no longer in someone else's shadow," Porter wrote in a November 2019 article. "I'm not muzzled anymore. It's a breath of fresh air."
In 2020, Porter changed his gamer tag for the inaugural Call of Duty League Season to C6. Apparently, the reason for the change is to gain a competitive edge by making his name harder for enemies to see.
His former teammate, James 'Clayster' Eubanks, wrote on Reddit: "I guess now that the season is over, Porter specifically made his name C6 so it was smaller and his red nametag was harder to see through smoke/bushes/etc."
Dallas Empire won the CDL Championship for 2020.
READ MORE: Who is TheOdd1sOut's girlfriend?
Fiancée
In May 2019, Crimsix got engaged to his fiancée, Dana. Porter proposed to Dana on their vacation in Italy.
"She said yes!!! I love her so much," Ian tweeted in May 2019.
"I love this woman to death. Here's to the good times, and to many more in the future," Porter wrote on Instagram in February 2021.
READ MORE: Paula White Net Worth
Trivia
Porter drives a Miami Blue Porsche GT3 RS. In August 2020, he showcased his on-track skill in a video titled – "Can a Call of Duty Pro player actually DRIVE, DRIVE? PORSCHE GT3RS TRACK DAY."
Crimsix – Net Worth
Porter earned most of his wealth from the esports tournaments he participated in (over $1.1 million), sponsors, selling merch, salary from his esports organizations, and ads on his YouTube channel (about $200k).
Ian also makes money from streaming on Twitch, where he has more than 433k followers and over 1,600 subs (about $4k in revenue per month). Therefore, Twitch streamer and professional Call of Duty player Crimsix has an estimated net worth of $1.5 million.
Featured image source – © Getty Images.
READ THIS NEXT: Who is Emma Chamberlain?