Keyon Harrold is quite the name when it comes to music, especially jazz and rap.
The world of jazz is as colorful and varied as the genre itself, which is to be expected from the sort of eclectic and entertaining types to take to the freeform style jazz extols.
Thanks to the freeform nature of the music, it's not uncommon for jazz artists to dabble, blend, or mix genres with their music to create their own sound and story.
Such is the case with Keyon Harrold, a modern jazz artist who also works in the rap scene, along with other contemporary genres.
As a result, he has become a well-known part of multiple genres with a substantial net worth.
Not only does he blend genres, but, like many artists with a long career, he is also a producer, songwriter, and vocalist in addition to his primary instrument, the trumpet.
Thanks to his talent, Keyon Harrold has amassed a net worth of $1 million.
The Origin Story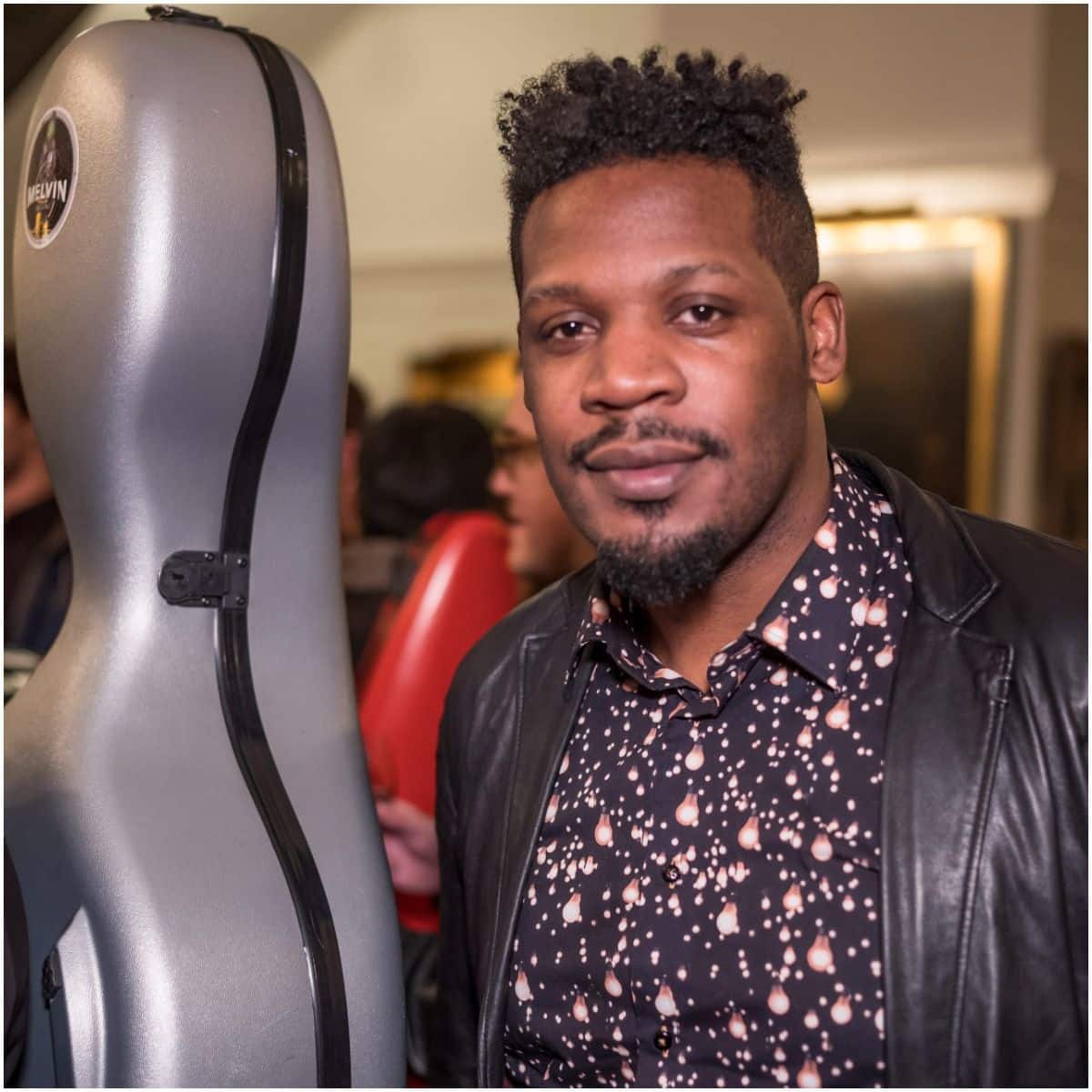 He was born November 18, 1980, in Ferguson, Missouri. The city is one of many small outskirt areas of St. Louis, and Harrold himself was one of sixteen children.
His family was involved in music, so it's no surprise that Harrold followed the family tradition as well.
His grandfather helped found a local drum and bugle corps, which may well have influenced the young man's choice of instrument.
Growing up, he listened to Prince, Dr. Dre, and other artists of the time.
His parents, as pastors, brought music into the homes and lives of their congregation, and Harrold's siblings also enjoyed music in various forms.
To foster that love for music, Harrold left the suburbs of St. Louis to study music in the cultural center of Greenwich Village, New York.
Specifically, he went to attend the private university known as The New School. There, he attended the School of Jazz. So it's not too surprising where his musical career went.
READ MORE: Street Bud Net Worth
Debut Album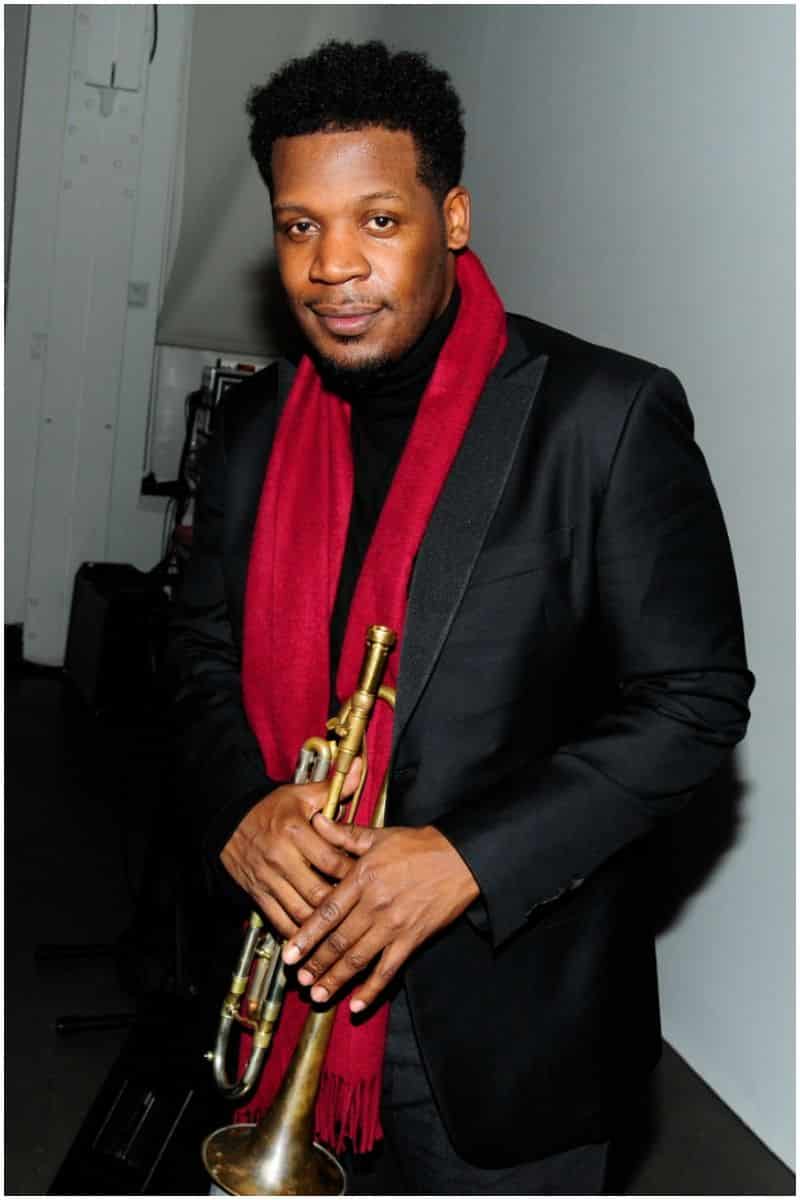 His formal schooling completed, Harrold released his first solo album in 2009, Introducing Keyon Harrold.
The album proved highly successful and paved the way for his further career in music, both individually and with other professional artists.
It was this album that started the relationship between Harrold's work and Don Cheadle, who worked with Harrold for his Miles Davis biopic, Miles Ahead.
Harrold provided the trumpet work for the entire biopic, which earned a Grammy Award for Best Compilation Soundtrack for Visual Media.
This early work instilled an interest in genre-blending that would carry over into Harrold's professional career.
His efforts at The New School paid off well, as his first professional gig was as a trumpeter with Common, the famed rapper and actor who gained fame to non-rap fans thanks to his stint on Hell on Wheels.
Since Common was one of Harrold's musical inspirations, he greatly enjoyed the chance to work with such a renowned name for his first gig. He performed with Common at the 2016 NPR hosted Tiny Desk Concert at the White House.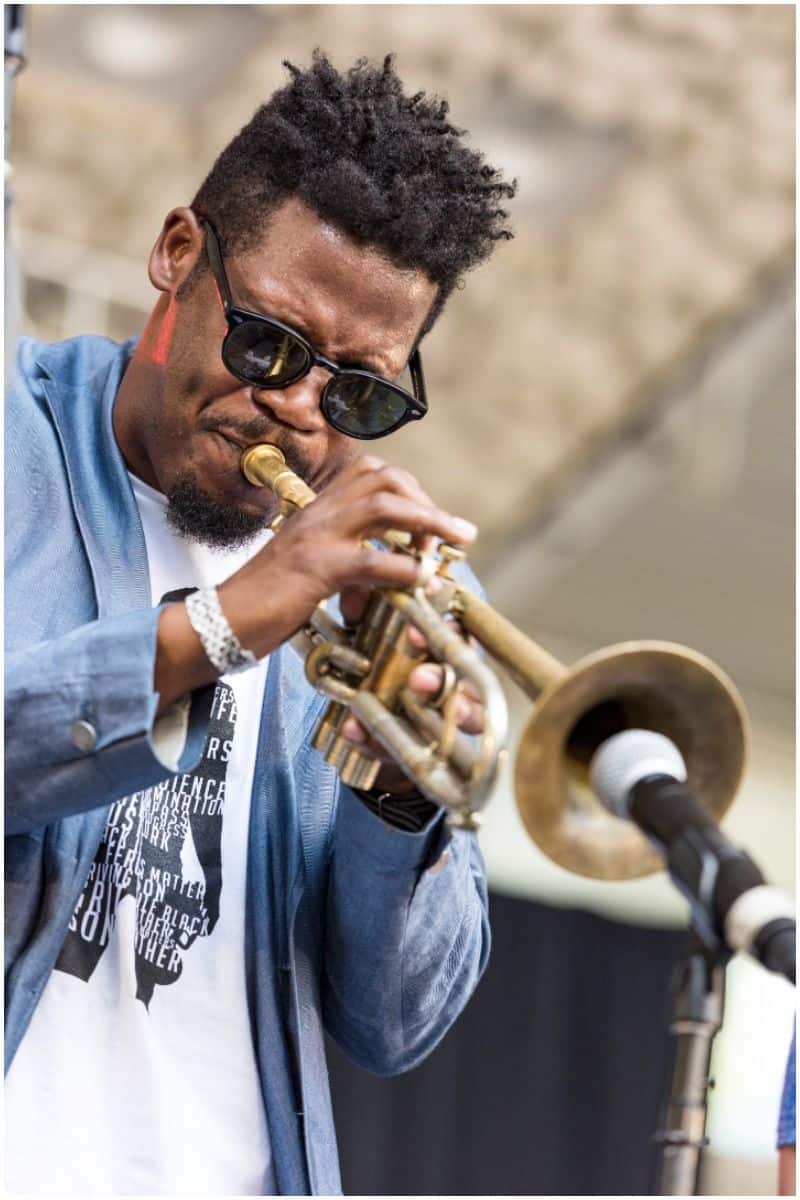 Though he started as a jazz performer, Harrold's work with Common expanded his musical interests into rap, funk, and other freestyle genres.
As these genres tend to be free-forming like jazz, the blending proved easy for the talented trumpeter.
His mixing of genres and styles, coupled with the connections brought from his work with Common, allowed Harrold to work with other musical greats like Beyonce, Eminem, Snoop Dogg, Jay Z, Eminem, Maxwell, and Anthony Hamilton.
With the expanded blend of genres, experience, and fame, he released a second album in 2017.
Titled Mugician, a combination of musician and magician based on the work of Miles Davis, this second album proved incredibly successful, allowing greater fame and attention, and thus, of course, a corresponding increase in Keyon Harrold's net worth.
His career thus expanded, Harrold's increased fame led to wider attention and increased success.
In 2019, he was interviewed by radio station WNIC. Through all the shifts and boosts in career, Harrold also found love and established a family.
His family featured heavily in his second album, with his mother providing a spoken introduction and two songs inspired by his son.
Ten of Harrold's siblings also appear in the album.
The family life hasn't slowed his musical endeavors, as in 2020, he contributed to the VOYAGE-19 EP, performed by Bilal.
READ THIS NEXT: Who is Sheff G?