What is Eli Tomac's net worth?
Introduction
Eli Tomac is an American motocross and supercross rider who has more than 100 wins under his belt.
He has raced for Geico Honda, Monster Energy Kawasaki, and Star Racing Yamaha.
Most of his earnings come from his racing contracts, but he also earns from prize money and various brand endorsements, which cumulatively contribute to his net worth as a professional moto racer.
The Origin Story
Eli Tomac was born in November 1992 in Cortez, Colorado.
Racing is very much in his blood, as he is the son of John Tomac, who was a competitive BMX, road cycling, and mountain bike racer.
He was into racing from a very young age thanks to motivation from his father, but it wasn't until 2010 that he managed to break into professional racing when he was awarded a contract with the Geico Honda racing team.
And as you might expect from a prolific motocross racer, Eli has suffered many injuries out on the track from his crashes, including a broken collar bone in 2014 and various other back and bone injuries that have resulted in time on the sidelines.
He is in a relationship with Jessica Steiner, who he met at Downtown Phoenix Farmers Market in 2015.
The pair have two children and an adopted pit bull.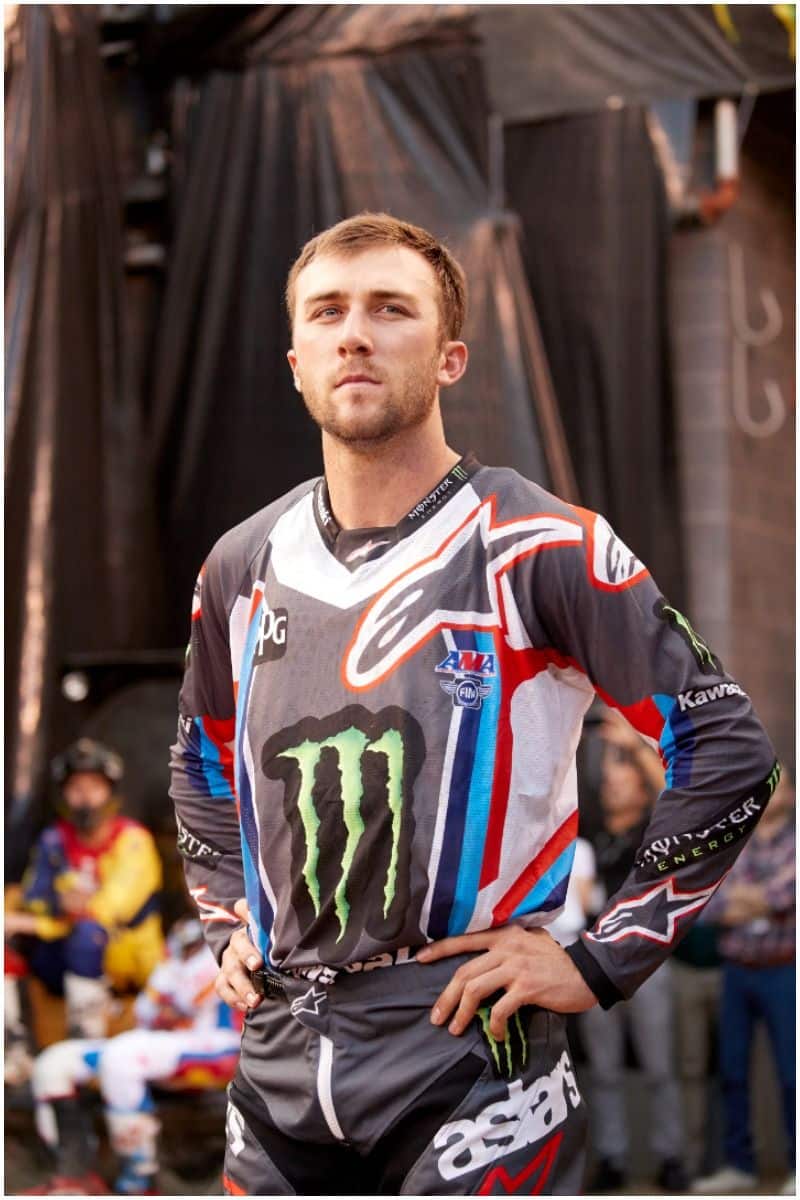 They adore animals, and Jessica is the founder of the Mountain Paws Rescue Center in Colorado.
Although Eli mainly posts about his career on his Instagram account, he sometimes shares snippets from his family life, and Jessica regularly shares updates from her own account of the two together.
READ MORE: Mario Barrios Net Worth
Eli Tomac – Net Worth
By winning more than 100 races as a professional motocross and supercross rider, Eli Tomac has received a considerable sum of money in prize money as a result.
Some of his most impressive wins include the 2012 Monster Energy Supercross 250cc West, as well as the AMA 250cc and 450cc Motocross championships in 2017, 2018, 2019, and 2020.
When he won the Monster Energy Cup in 2018, he was awarded a cash prize of $1 million.
And although not every win comes with such a lucrative sum of money, it's clear that Tomac has done extremely well for himself, given the fact that he has more than 100 career wins as a pro racer.
In his career, he has competed for Geico Honda, Monster Energy Kawasaki, and Star Racing Yamaha, and started his professional career back in 2010.
Most of his success came in his time racing for Monster Energy Kawasaki, and he has been pretty much synonymous with the team since making a name for himself in the sport.
In 2020, Tomac surprised many when he left Monster Energy Kawasaki and joined the Yamaha 450 team.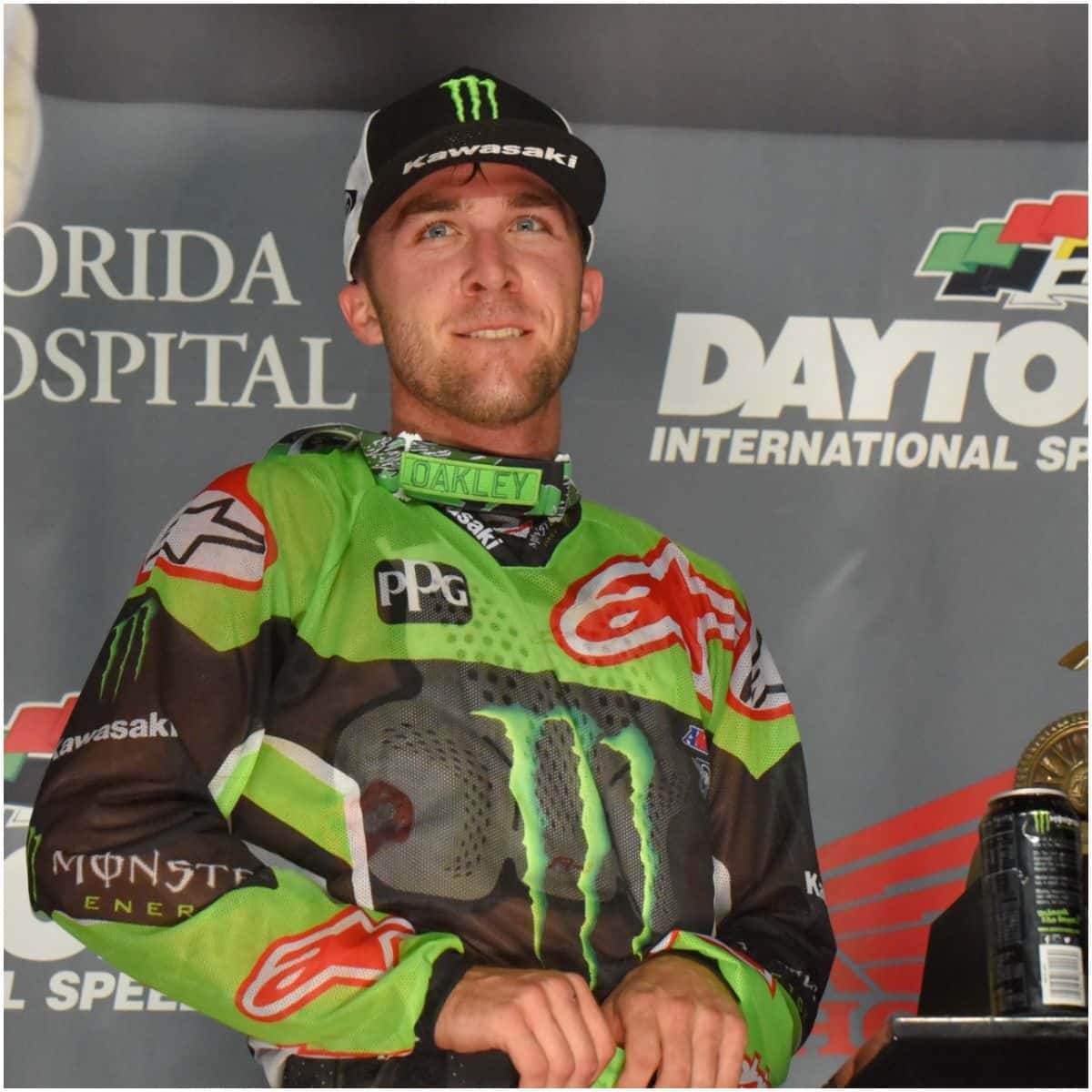 As one of the most decorated and successful riders in American motocross and supercross, his move shocked many of his fans.
Most motocross riders earn between $85,000 and $100,000 per annum in salary from their teams, but this is only scratching the surface in terms of what they can potentially make, particularly when they're at the pinnacle of their sport, as is the case with Eli Tomac.
The more wins racers have under their belts, the more they receive in prize money.
What's more, sponsorships and endorsements are big in motocross, and Tomac has been supported financially by many corporate deals since making his debut in 2010.
He has been sponsored by Monster Energy in the past and has an endorsement deal with Oakley sunglasses, which he has promoted on several occasions via his Instagram profile.
Tomac also featured various other Kawasaki products during his time riding for the team.
He has around 1 million followers on Instagram, and his paid posts earn him significant returns.
While it's not clear exactly how much Tomac makes from his endorsements on the platform, most influencers with a follower base of around 1 million can pull in excess of $10,000 per post, which contributes significantly to his net worth.
Eli also earns money through his successful online store, on which he retails a wide collection of official branded merchandise.
The range is extensive and broad and includes a replica of his 450 Kawasaki Bike, hats, socks, face masks, and t-shirts.
He retails his official merchandise for between $15 and $30, which serves as an additional revenue stream alongside his success as a moto racer.
Tomac's Instagram feed is replete with several posts in which he promotes his official merchandise, and his online store is extremely popular with his fans.
Motocross and Supercross fans like to wear the merchandise of their favorite riders, as is the case with fans of other sports, which has enabled Tomac to capitalize on this additional income stream.
As a result of his racing contracts, prize money from various high-profile tournaments, his brand endorsements, and his successful online merchandise store, professional motocross and supercross racer Eli Tomac has an estimated net worth of $4 million.
READ THIS NEXT: Who is Tua Tagovailoa?