Ernő Rubik is a Hungarian professor of architecture, architect, and inventor, who received The Hungarian Order of Merit (the second-highest State Order of Hungary) in 2010. He is best known for inventing the Rubik's cube in 1974.
Rubik became the first self-made millionaire from the communist block.
He was born on July 13, 1944, in Budapest, Hungary.
His father was an aircraft engineer who started a company to build gliders, while his mother was a poet.
He said about his father:
"Both figuratively and literally he was a person capable of 'moving a hill.'"
In 1958, Ernő began to study sculpture at a secondary arts school.
He attended the Hungarian Academy of Applied Arts from 1967 to 1971.
From 1971 to 1979, Ernő was a professor of architecture at the Budapest College of Applied Arts.
Rubik's Cube
The Rubik's Cube is a cube-shaped puzzle which has 9, smaller squares on each side.
Rubik completed the first few models of his cube puzzle in 1974. He was trying to create a 3D mechanism whose parts can be moved independently without the object falling apart. Also, the first models had a structure that did not twist sufficiently.
After he manufactured the first cube, it took him about a month to solve his cube.
He once said:
"I never imagined it would become a global craze. It became the bestselling toy of all time, with 350m sold."
In 1975, Rubik applied for a patent on the design.
Note – around the time Rubik produced his cube, two other inventors had patented similar cube designs, but, their cubes had different mechanisms for holding the cubes together.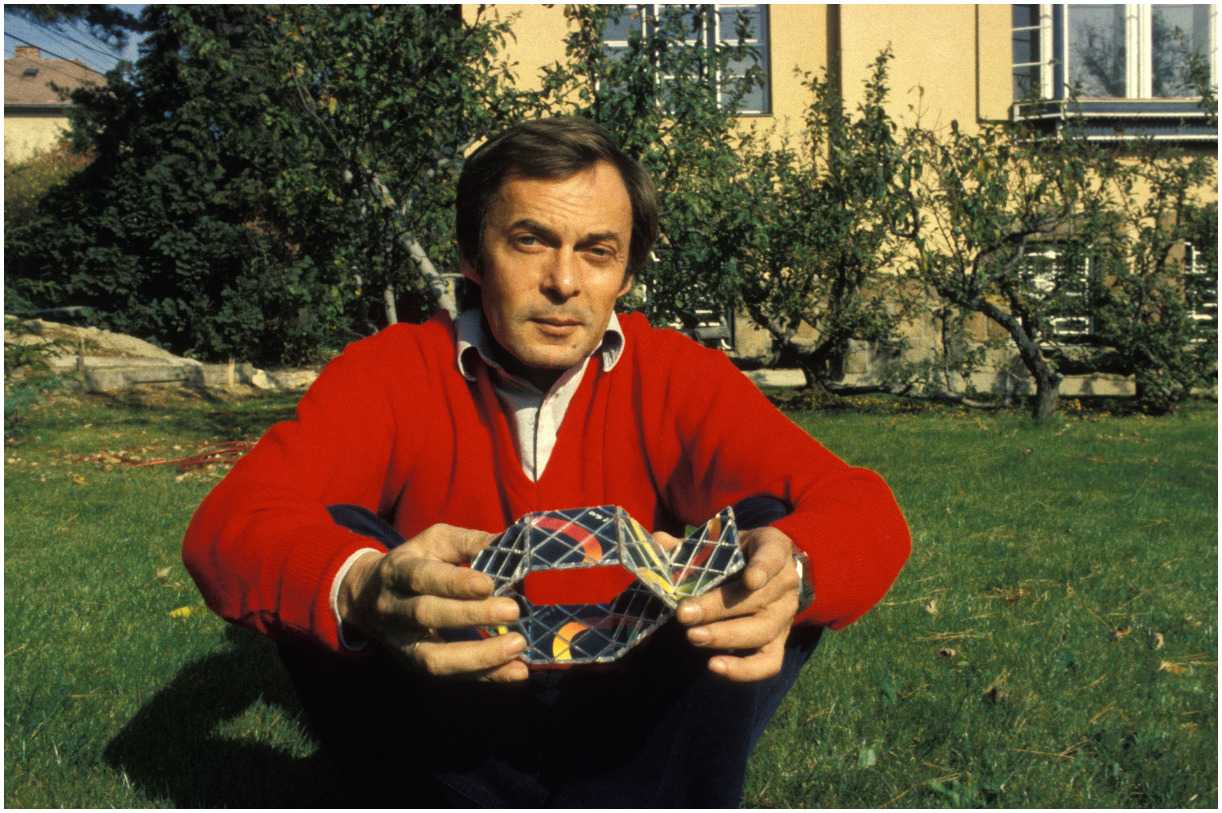 At first, due to the failing Hungarian economy, he struggled to get his puzzle sold. At this time, it was titled The Magic Cube.
Then, his invention was acquired by a company called the Ideal Toy Corporation. The company rebranded and renamed his invention as the Rubik's Cube.
In the 80s, it became an instant success worldwide, winning a few Toy of the Year awards, with more than 100 million authorized units being sold.
Soon, Ernő became the editor of a game and puzzle journal called ..És játék (translated in English as "…And games").
In 1983, Rubik became self-employed and started a company called the Rubik Stúdió.
In 1987, Ernő became a professor with full tenure.
In 1990, Rubik became the president of the Hungarian Engineering Academy. To support talented young industrial designers and engineers, Ernő created the International Rubik Foundation.
In 2009, Rubik was awarded the European Union Ambassador of the Year of Creativity and Innovation.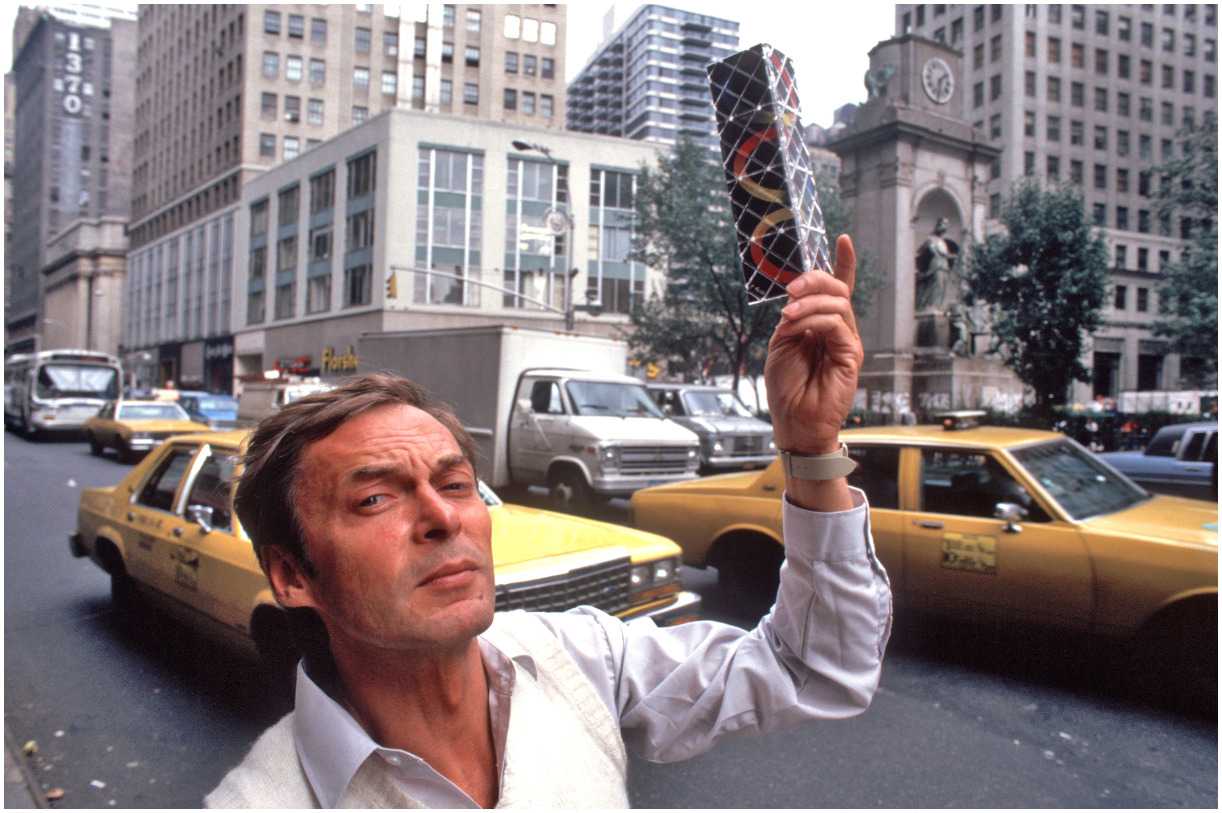 In the same year, Ernő was appointed as an honorary professor of Keimyung University, South Korea.
In 2010, for Outstanding Contribution to Science Education, he received the USA Science and Engineering Festival Award.
In 2013, David Kremer acquired the rights for Rubik's Cube. He founded Rubik's Brand Ltd.
Wife
Ernő Rubik married Ágnes Hégely.
Children
The couple has a son named – Zoltán Ernő Rubik.
Height
Rubik is 1.76 m tall.
Quotes
"In my teaching, I enjoyed creating models to clearly communicate my thoughts."
"Our whole life is solving puzzles."
"I'm calling the cube, it's a piece of art. At the same time, it's an intellectual task as well."
"I did not plan to make the Cube."
"I never gamble – I am keenly aware of the probabilities."
"I believe probably the most characteristic part of the cube is the contradiction between simplicity and complexity."
"I do not truly consider myself an icon, but the Cube has been quite successful."
Trivia
He has listed several people who had a great influence over him. Some of these famous people are:
Le Corbusier;
Frank Lloyd Wright;
Isaac Asimov;
Jules Verne;
Attila József;
Jean-Paul Sartre;
Leonardo da Vinci;
Thomas Mann;
Michelangelo;
Stendhal (a 19th-century French writer);
Voltaire;
M.C. Escher (a Dutch graphic artist who created mathematically-inspired woodcuts).
The most expensive Rubik's Cube was created in 1985. It has an estimated value of $2.5 million. The cube has yellow sapphires, purple amethysts and blue, green emeralds, red rubies, and white diamonds set in 18-karat gold. The Masterpiece took over 8,500 hours to produce.
Spanish professional footballer David Silva can crack a Rubik's Cube with only 16 moves.
American actor Will Smith can unscramble the pieces in 55 seconds.
Ernő Rubik, the puzzle's inventor, takes about a minute. Justin Bieber can do it in 83 seconds, while Ed Miliband in 90 seconds.
In April 2015, a world record was set in Pennsylvania when Collin Burns solved a 3x3x3 Rubik's Cube in 5.25 seconds. In November 2018, Yusheng Du became the new holder of a world record at 3.47 seconds.
Rubik's Cube was first called Buvuos Kocka (the Magic Cube) in Hungary.
There are 43,252,003,274,489,856,000 ways to solve a Rubik's Cube.
Rubik is a Hungarian inventor and architect, who is best known for the invention of the Rubik's Cube. Due to its multidimensional design which continues to appeal to people of all cultures and ages, the puzzle has become one of the most recognized symbols of creative endeavor, aptitude, and fun. So far, more than 350 million units have been sold worldwide.
After the invention of the cube, Ernő has produced several other games and puzzles, such as – Rubik's Snake, Rubik's Magic: Master Edition, and Rubik's Magic. Therefore, Ernő Rubik has an estimated net worth of $47 million.
Featured image source – © Guliver / Getty Images.
References

https://edition.cnn.com/2012/10/10/tech/rubiks-cube-inventor
https://www.redbull.com/in-en/erno-rubik-mind
https://www.telegraph.co.uk/rubiks-cube-founder-erno-rubiki-never