FaZe Banks (birth name – Ricky Banks) is an American YouTuber and Instagram influencer. He is also the Chief Operating Officer of FaZe Clan.
Biography
He was born on October 18, 1991, in Massachusetts, USA.
When he was young, Ricky loved playing games like – Halo, NHL, and Madden NFL.
Banks graduated from Lowell High School in 2010.
In the present day, Ricky is the Chief Operating Officer of FaZe Clan, an American entertainment and esports organization that competes in various video game tournaments.
FaZe Clan was founded as a gaming clan on YouTube by players known as:
Resistance;
ClipZ;
Housecat.
Ricky created his YouTube channel in September of 2011 under the name BanksHasBank. He later changed it to FaZe Banks.
Most of his initial YouTube videos were centered around Call of Duty.
Note – Call of Duty is a first-person shooter video game franchise that was published by Activision. Since the start of the Call of Duty franchise in 2003, the game sold over 250 million copies.
The first-person shooter was developed by Infinity Ward, a studio originally consisting of employees who were project lead developers of the first-person shooter video game Medal of Honor: Allied Assault.
However, the content of his YouTube channel has changed to include reaction videos, challenges, and pranks.
Currently, the channel has more than 393 million views and over 5.39 million subscribers.
Video View Milestones:
August 21, 2019 – 390 million views:
August 14, 2018 – 300 million views;
October 30, 2017 – 200 million views;
August 25, 2017 – 100 million views.
Subscriber Milestones:
August 21, 2019 – 5.4 million subscribers;
April 14, 2019 – 5 million subscribers;
November 30, 2017 – 4 million subscribers;
August 26, 2017 – 3 million subscribers;
August 10, 2017 – 2 million subscribers;
November 10, 2016 – 1 million subscribers.
His most popular video is titled – "REACTING TO MY GIRLFRIENDS VINES (Alissa Violet)." The video was published on September 8, 2017, and it has over 15.8 million views.
His second most popular video is named – "REACTING TO MY GIRLFRIENDS MUSICAL.LYS (Alissa Violet)." The video has more than 15.6 million views and it was published on July 25, 2017.
Podcast
Ricky and Keemstar started a podcast, named – "Moms Basement." Some of the famous guests of their podcast include:
KSI;
Ninja;
Nick Crompton;
Shane Dawson;
Lil Xan;
Adam22.
Tfue Controversy
In May 2019, Turner "Tfue" Tenney, one of the best Fortnite players as well as one of the most-watched Fortnite streamers on Twitch, sued FaZe Clan for allegedly restraining his business opportunities. Tenney also said that FaZe Clan is violating California law and the Talent Agency Act.
Tfue declared that his lawsuit is also about standing up for other players who may be in similar situations. He said:
"What I'm trying to do here is just serve justice to the esports community, the esports industry."
FaZe Clan replied in a statement:
"Over the course of our partnership with him, which began in April 2018, FaZe Clan has collected:
$0 – from any social platform;
$0 – YouTube Revenue;
$0 – Twitch Revenue;
$0 – Tournament Winnings."
FaZe Clan later added:
"In fact, we have only collected a total of $60,000 from our partnership, while Tfue has earned millions as a member of FaZe Clan."
In August 2019, Faze Clan sued Turner "Tfue" Tenney, claiming that he has violated his contract by trying to form a rival e-sports organization and disparaging the company.
The organization also said the Tenney earned over $20 million from sponsorships, gaming endorsements, and streaming since joining Faze Clan in April 2018 (the organization said that he was earning virtually nothing before joining them).
Girlfriend
In 2017, Ricky began dating Alissa Violet, an American YouTuber and actress who rose to fame through social media apps such as Instagram and Vine.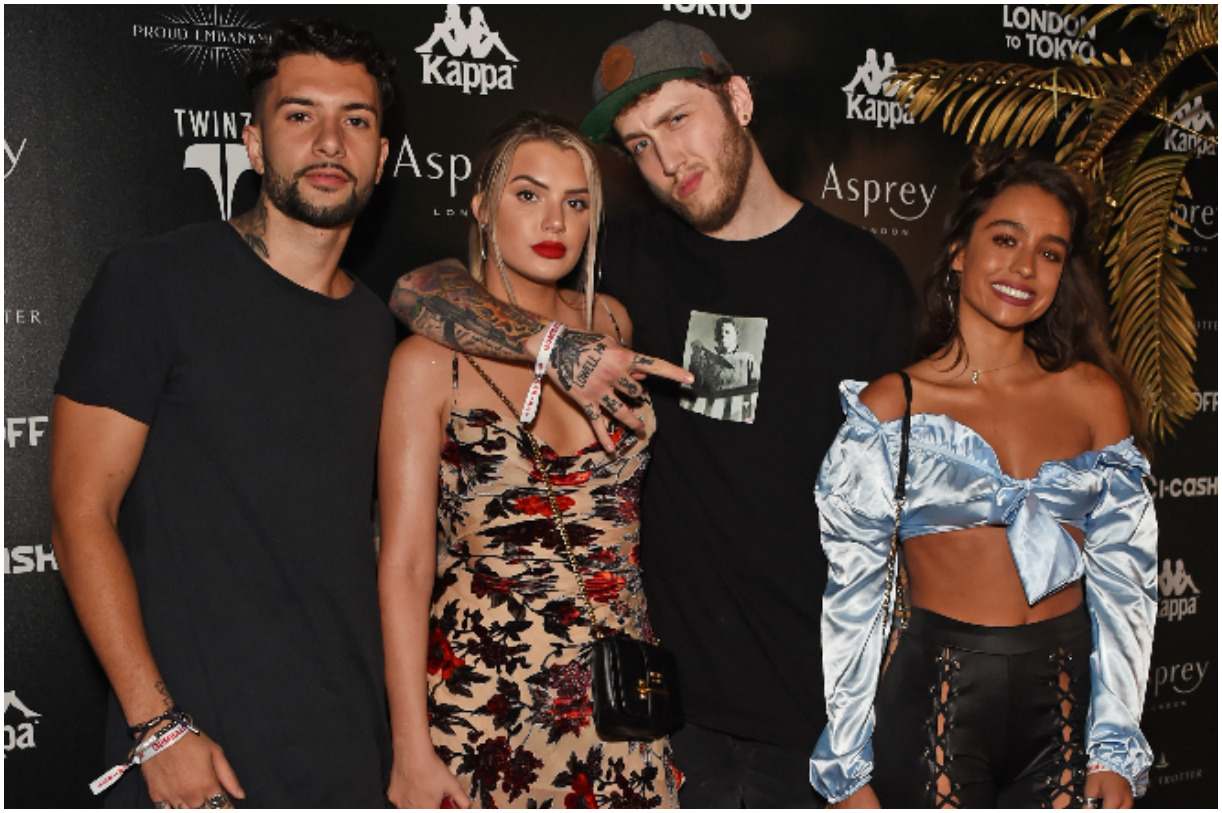 They broke up in July 2019.
He wrote on his Twitter account:
"Alissa and I decided about a month ago that we should take some time apart. Love that girl to death and always will."
Height
Banks is 6′ 4½" (1.94 m) tall.
Quotes
"And on the 7th day God had finished his work of creation, so he rested from all his work and watched FaZe Banks new YouTube video."
"Imagine caring about how somebody else spends their money. If you put that much focus on other people's money, do you really have time to make your own?"
"Friends, family, loyalty. I will live by those 3 words till the day I die. Over clout, over money over everything."
Trivia
FaZe has collaborated with several famous YouTubers such as:
Lil Uzi Vert;
Alissa Violet;
Logan Paul.
He lives in the Clout house featuring:
Sommer Ray;
ClevelandsVeryOwn;
FaZe Nikan;
Alissa Violet;
RiceGum.
FaZe Banks (Ricky Banks) – Net Worth
Banks is a popular YouTuber who rose to fame after his association with the gaming organization FaZe Clan. He earns good money from his YouTube channel that has over 393 million views (meaning $786,000 in revenue from ads).
He also earns money from sponsors. But, FaZe earns most of his money from being the Chief Operating Officer of FaZe Clan, a gaming organization. In addition, he can post costly sponsored posts on his Instagram account (that has over 2.8 million followers).
Additionally, his gaming org also sells merch on their website – fazeclan.com/collections/store. Therefore, FaZe Banks (Ricky Banks) has an estimated net worth of $12 million.
Featured image source – © Guliver / Getty Images.
References

https://www.polygon.com/tfue-banks-faze-lawsuit-turner-tenney-ricky-banks
https://www.hollywoodreporter.com/thr-esq/tfue-sues-faze-clan-oppressive
https://www.theverge.com/2019/8/1/20750678/faze-clan-tfue-lawsuit-20-million