What is Gabby Barrett's net worth? Who is Gabby Barrett's husband?
Introduction
Gabby Barrett first auditioned for American Idol at age 17, and in June 2020, released her debut album "Goldmine." However, her journey began long before this.
Growing up in Pennsylvania, she was always determined to achieve her dreams of making singing a full-time gig.
Exposed to country music artists like Marty Robbins, Glen Campbell, Patsy Cline, and Loretta Lynn, she fell in love with the genre.
Gabby worked constantly throughout her early school years and into high school to sing at any opportunity she got.
She stated that she didn't attend school dances or her own graduation to play shows.
She also decided not to attend college to pursue her singing dreams.
Together with her dad, Gabby made plans to stick to singing. "You're not going to go to college," her father said. He added: "You're going to make something out of this."
She always wanted to work hard to achieve her dreams and didn't expect overnight success.
Gabby Barrett reportedly played in a lot of grocery stores early on.
Carrie Underwood was a huge inspiration to her.
Throughout American Idol, against the judge's advice to "just be yourself" and not pick Carrie Underwood songs, Gabby persisted and chose a few of her songs to sing.
She also chose songs from Miranda Lambert, Maren Morris, and others.
Since then, however, Gabby has definitely learned to let her own personality shine through her music uniquely.
Her father, Blase Barrett, was a huge motivator and help throughout her life and music career so far.
Gabby stated that she wanted to be successful just to pay him back for everything he's done for her.
While working two jobs, Blase still made time to take her to her gigs, even when money was tight.
Although only coming in at third place on American Idol, she used this to fuel the beginnings of her singing career and signed with Warner Music Nashville in June of 2019.
Recent Career
In 2020, she was named Favorite Female Artist – Country at the American Music Awards and Variety's Young Hollywood Impact Report.
In April of 2021, Gabby was crowned ACM New Female Artist of the Year.
Gabby has risen to fame incredibly quickly and now has over 1 billion listens on her songs.
Despite being pregnant and recently giving birth to her first child, Gabby performed all throughout and made appearances on the Ellen show and CMA Awards.
In 2022, Barrett released the single "Pick Me Up."
READ MORE: Slim Jesus & Drill Time
Husband
Gabby Barrett married Cade Foehner in October of 2019.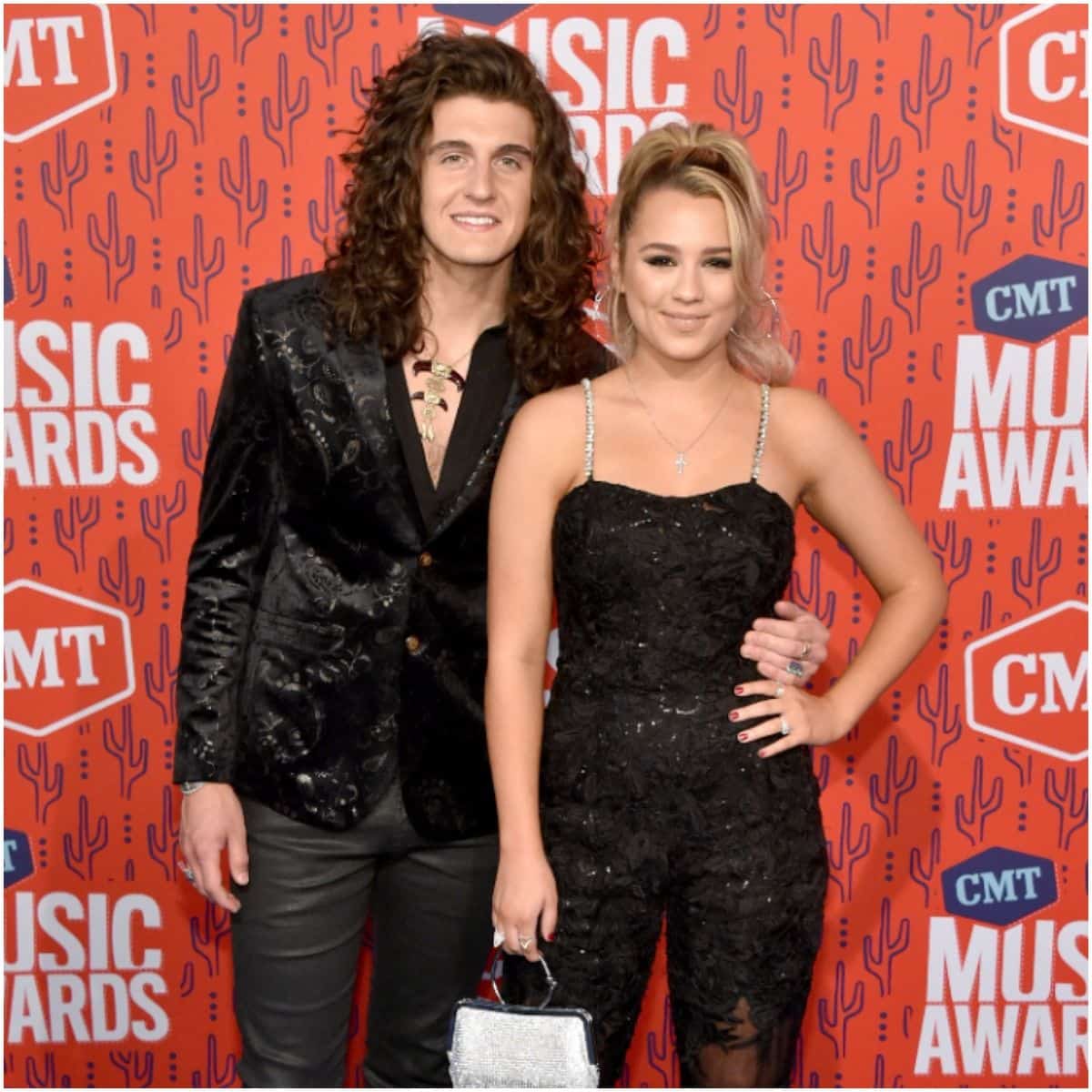 The pair met on season 16 of American Idol.
Gabby and Cade perform together.
Cade himself is also a singer but frequently plays guitar for Gabby.
The pair met in 2018.
They both saw no reason to wait to get married. However, Gabby Barrett has received some backlash and critics have said she is too young.
In response, Gabby said, "my aunts and uncles, they got married at like 13 and 14, and they're still together 60 years later."
Children
Gabby gave birth to her first child, Baylah May Foehner, on January 18th, 2021.
She and Cade Foehner are loving being parents.
"Getting to see your genetics and your DNA come to life in front of you, combined with the person that you're in love with," Barrett said in an interview. The singer went on to say: "You know, the child was made from love. Children are a blessing."
Since both parents are performers, they're looking forward to being able to take their entire family on tour.
Barret said that "I'm really excited for her to kind of be able to watch us on the side of the stage."
READ MORE: Sada Baby Net Worth
Gabby Barrett – Net Worth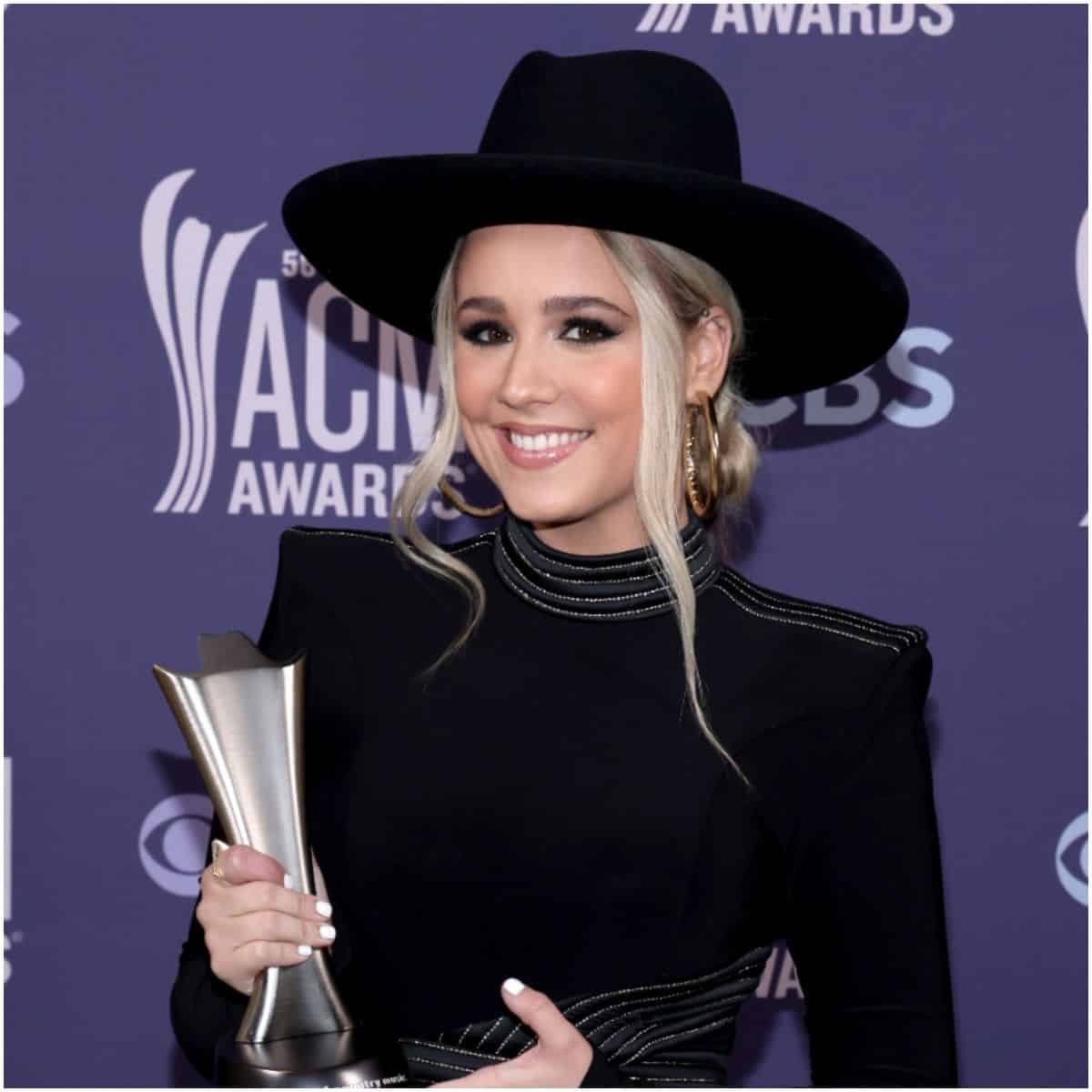 Much of this fortune has been made through her single "I Hope," which was top 10 on the Hot 100's.
Three of her songs have already become Hot 100's, according to Billboard.
On YouTube, Gabyy has over 327 million views, meaning about $1 million in revenue before taxes.
Barrett sells merch on gabbybarrett.shop.redstarmerch.com/store. Barrett also makes money from touring the country.
Gabby has appeared on The National Christmas Tree Lighting, Good Morning America, CMA Country Christmas, Live with Kelly and Ryan, Counting On, and Access Hollywood.
Therefore, American country music singer Gabby Barrett has an estimated net worth of $1.5 million.
READ THIS NEXT: Who is Kirk Franklin?