What is Sada Baby's net worth?
Introduction
Sada Baby is a rapper hailing from Detroit, Michigan, who gained a following in 2018 after releasing Bloxk Party.
The hit single led to him signing a deal with Asylum Records.
He's peaked at #125 on the Billboard 200 chart and performed with Nicki Minaj on a remix of his hit single, Whole Lotta Choppas, in 2020.
On the Billboard Hot 100, the remix climbed all the way to #35.
Sada Baby has been hailed as one of the most prolific in the new wave of rappers—and on top of that, he can sing.
Here's what we know about Sada Baby and his journey so far.
The Origin Story
Cassada Sorrell was born on November 17, 1992, in Detroit, Michigan.
He is close with his cousins, and credits his cousin Ashley—who features on his tracks Casada and Bonnie&Blyde–as his musical inspiration.
He was raised on the East Side of the city, and grew up with dreams of playing basketball and singing in the church choir—which he did from the time he was 9 years old until he was 11.
He grew up listening to rappers like Souja Boy—of Crank That fame (with 488 million views on YouTube)—Ying Yang Twins, and the Young Bloodz.
He also liked local Detroit acts like the Eastside Chedda Boyz.
It wasn't until Casada got into his early 20s that he really decided to take rapping seriously, though.
When he decided rap was something he wanted to do, his road to success was by no means linear.
In the early days of paying his dues, he spent a lot of time working odd jobs at restaurants, sleeping on friends' couches, and staying at his grandma's house.
The grind wasn't paying off, and by 2016 Sada Baby was considering heading back to school—culinary school, to be precise.
And then he won a local rap competition.
Rap Star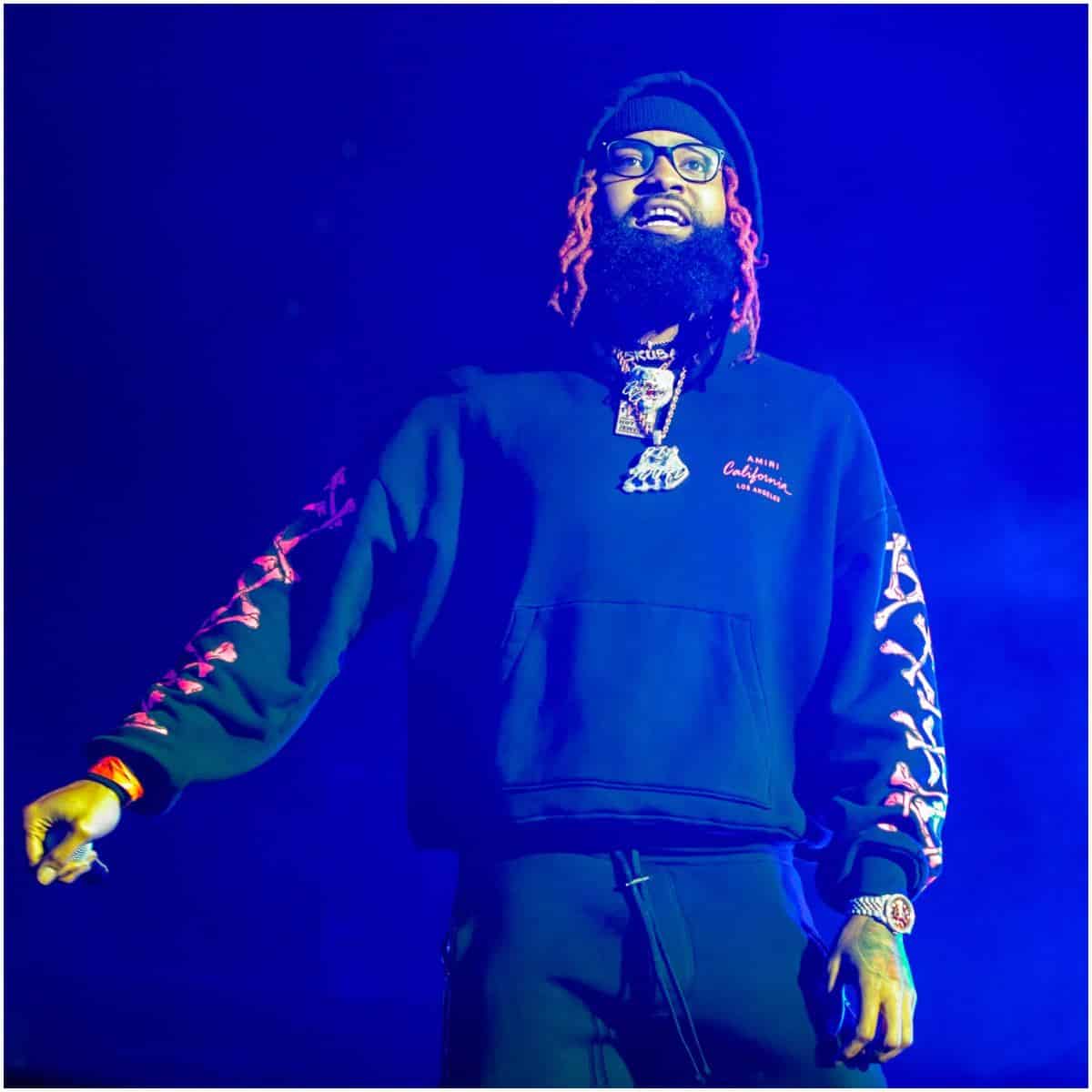 In 2016, Sada beat out 12 other rappers to take the title and prize money in a local rap competition.
He knew he needed to strike while the iron was hot, so he started releasing a series of singles on YouTube.
By 2017, his debut mixtape—titled Skuba Sada—had been released.
His friend signed him to the Grizzley Gang record label, and his first official music video was released at the start of 2018.
Bloxk Party, which featured Detroit rap star Drego, was a hit for the young up-and-comer.
The track would be followed by minor 2018 hits Cheat Code, Driple Double, and Pimp Named Drip Dat.
In 2019, he released Next Up with friend and previous boss, Tee Grizzley, followed by the Whoop Tape mixtape and the 2K20 single.
Caught In a Trap
Things weren't all sunshine and roses for the newest star in rap.
He had Detroit's biggest hit, the #2 song on local radio, radio interviews, and exposure—but he wasn't making any money.
Trying to be patient, he told himself that this is what happened.
You pay your dues, and the money came later.
Only the money didn't come—not to him, anyway.
He hired a lawyer in 2019 after a year of watching the people around him—the people who claimed to be working for him—make money off his talent.
His lawyer helped him buy his way out of his contract—a reality that stings the successful rapper even now.
Later, Sada Baby would say of his former friend Tee Grizzley, "I wish no harm on him," but that he had no time for the record label exec.
Sada Baby was snapped up by Asylum Records—an imprint of giant Warner Bros.—and went back to doing what he loved: making music.
He is now known as one of the most productive rappers in the industry, with fresh beats and new singles coming out almost weekly on YouTube.
The video streaming platform is his preferred way to get his tracks out there—he likes spontaneity and freedom. "That's what you rap for," says the savvy star.
READ MORE: David Foster & Katharine McPhee
Welcome to TikTok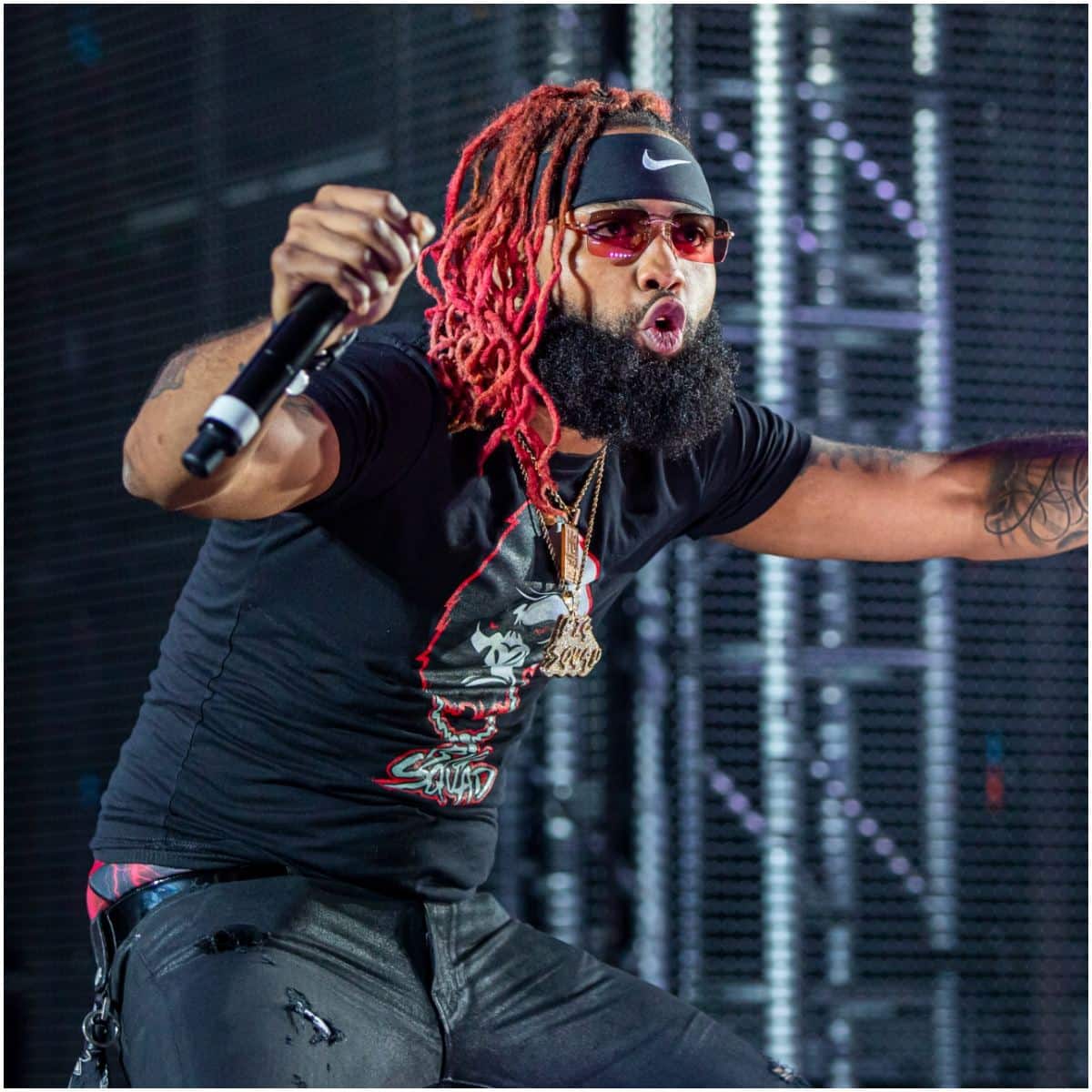 On New Year's Day, 2020, Sada Baby released Brolik.
The DatPiff exclusive, and the album that followed, was well-received, reaching #125 on the Billboard 200.
In the middle of that year, he also released Whole Lotta Choppas.
The song took off on TikTok as part of a viral dance challenge, appearing on the Billboard Hot 100 and catching the eye of female rap icon, Nicki Minaj.
Minaj secured the rights to remix the song, and the new version eventually got to #35 at Billboard.
READ MORE: Bob Seger Net Worth
Sada Baby – Net Worth
Sorrell earned most of his wealth from selling copies of his album (Skuba Sada 2) and mixtapes (Skuba Sada, Bartier Bounty 2, The Lost Tapes, Whoop Tape, and more).
On YouTube, Sada has over 268 million views, meaning about $1 million in revenue before taxes.
Therefore, American rapper Sada Baby has an estimated net worth of $1.5 million.
Want to know more about Sada Baby? Check out this interview about Detroit's most charming new rapper.
READ THIS NEXT: Who is Slim Jesus?