What is Gerardo Ortiz's net worth? Is Gerardo Ortiz married?
Introduction
Gerardo Ortiz (birth name – Gerardo Ortíz Medína) is an American singer-songwriter whose career is largely built around 'narcocorridos' ('drug ballad') – a subgenre of the Regional Mexican corrido that glamorizes the lives of Mexico's criminals.
Biography
He was born on October 5, 1989, in Pasadena, California, USA.
Ortiz has four brothers – Kevin, Anthony, William, and Oscar. His brother, Kevin Ortiz, performed at the 2013 Youth Awards.
Ortiz was raised in Mexico. Later, Gerardo attended Blair High School in Pasadena.
Ortiz began writing songs during his youth inspired by newspaper stories about the activities of cartel gunslingers.
In 2009, Gerardo released his first album, titled – "En Vivo Las Tundras."
Ortiz received a Grammy nomination for Best Norteño Album for his album Ni Hoy Ni Mañana in 2010.
He survived an ambush attempt in Mexico on March 20, 2011.
About two weeks later, he released the album "Morir y Existir En Vivo." The album debuted at number #1 on Billboard's Top Latin Albums chart.
He served as a judge on the 11th season of Tengo Talento, Mucho Talento, a hit talent competition show on Estrella TV in July 2014.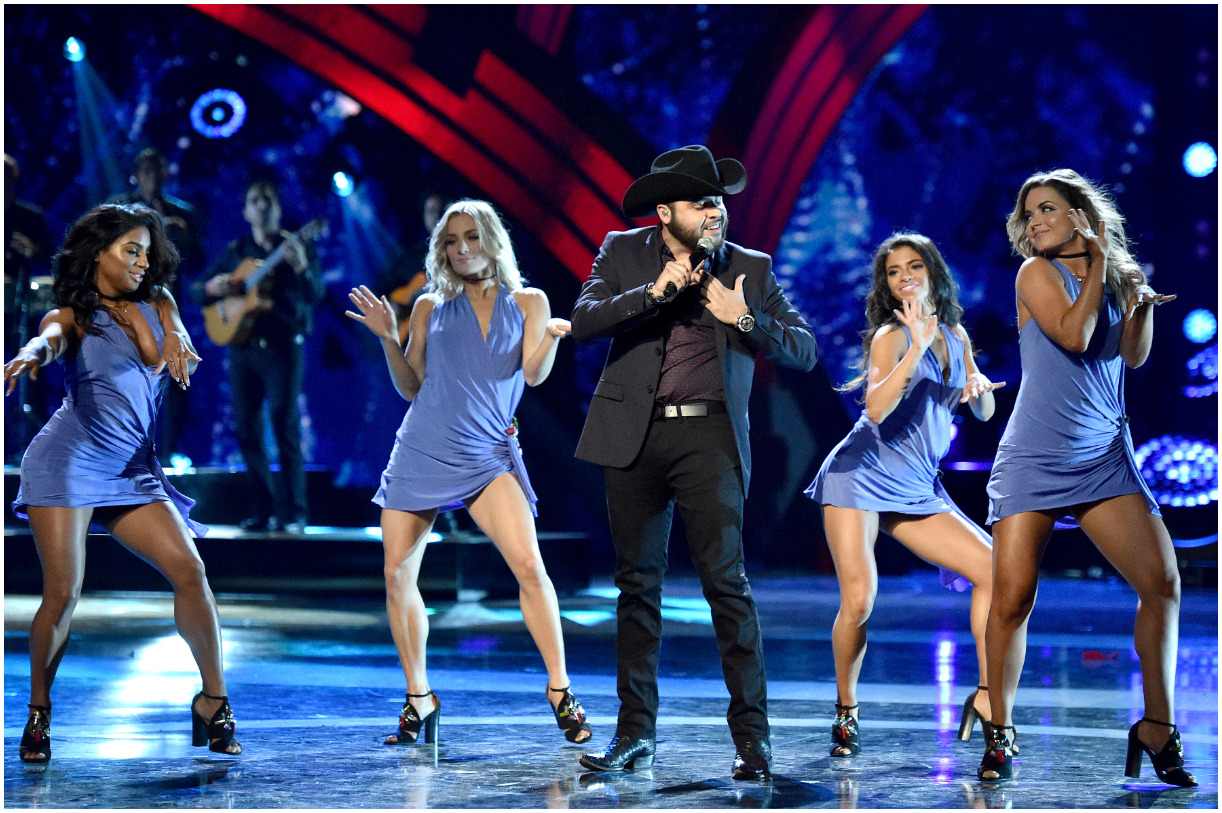 In 2015, Ortiz released the album – "Hoy Más Fuerte." He said at the time:
"Hoy Más Fuerte is a more mature, complete album, and it has something for everyone."
In July 2016, he was arrested by the Federal Police at the Guadalajara Airport in Mexico for a charge of criminal exaltation (in Spanish "apología del delito") for his controversial music video for the single "Fuiste mía," reported Billboard.
In the video, Gerardo has set fire to his fictional girlfriend for being unfaithful. The artist said for Latin Times that he didn't mean to offend anyone and that the video was "pure fiction." He also said:
"I have not committed a crime and not glorified it. I think I have made my job, which is music. Music is my life."
In 2017, Gerardo released another album, called – "Comere Callado" Vol. 1 album. Gerardo said in an interview:
"I'm much more mature now. I'm more responsible."
In 2019, he has ended his contract with DEL Records, an American Spanish language record label founded by Angel del Villar. Ortiz has also filed suit against DEL Records.
In May 2020, the FBI SWAT has raided DEL Records offices. They were looking for a series of materials related to Ortiz.
DEL Records issued a statement:
"To the best of our knowledge, Del Records is not a subject, but merely a source of information for the FBI's investigation into Mr. Ortiz."
In 2021, Gerardo released an album titled – "Décimo Aniversario."
READ MORE: Pouya Net Worth
Wife/Girlfriend
Gerardo Ortiz is not married. Also, there is no reliable information on Gerardo Ortiz's personal relationship.
Trivia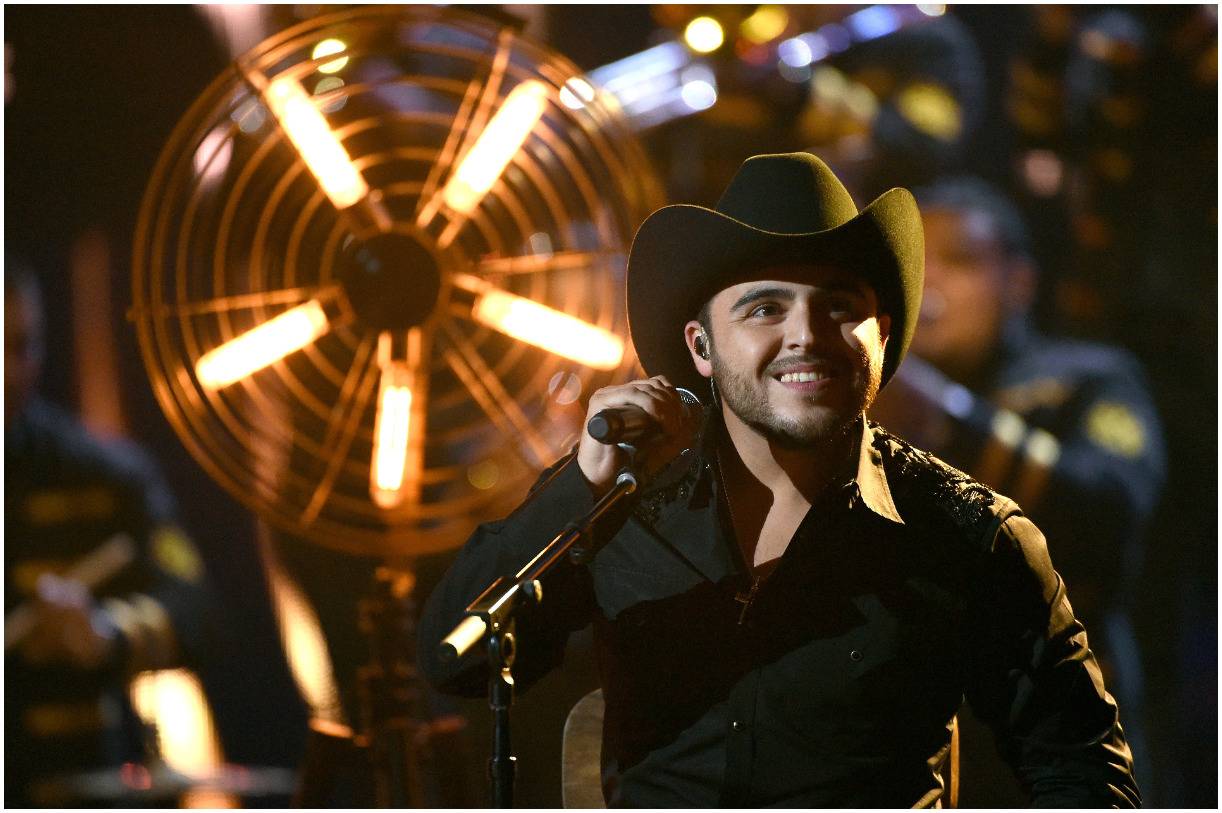 His cousin, Regulo Caro, is a Regional Mexican singer who has worked with Alfredo Olivas, Los Buitres de Culiacán, Raúl Hernández, Banda MS, and Los Nuevos Rebeldes.
Ortiz was awarded Artist of the Year, Songs, Norteño Artist of the Year, Norteño Album of the Year, and Male Artist of the Year, at the 2013 Mexican Billboard Music Awards.
Gerardo Ortiz – Net Worth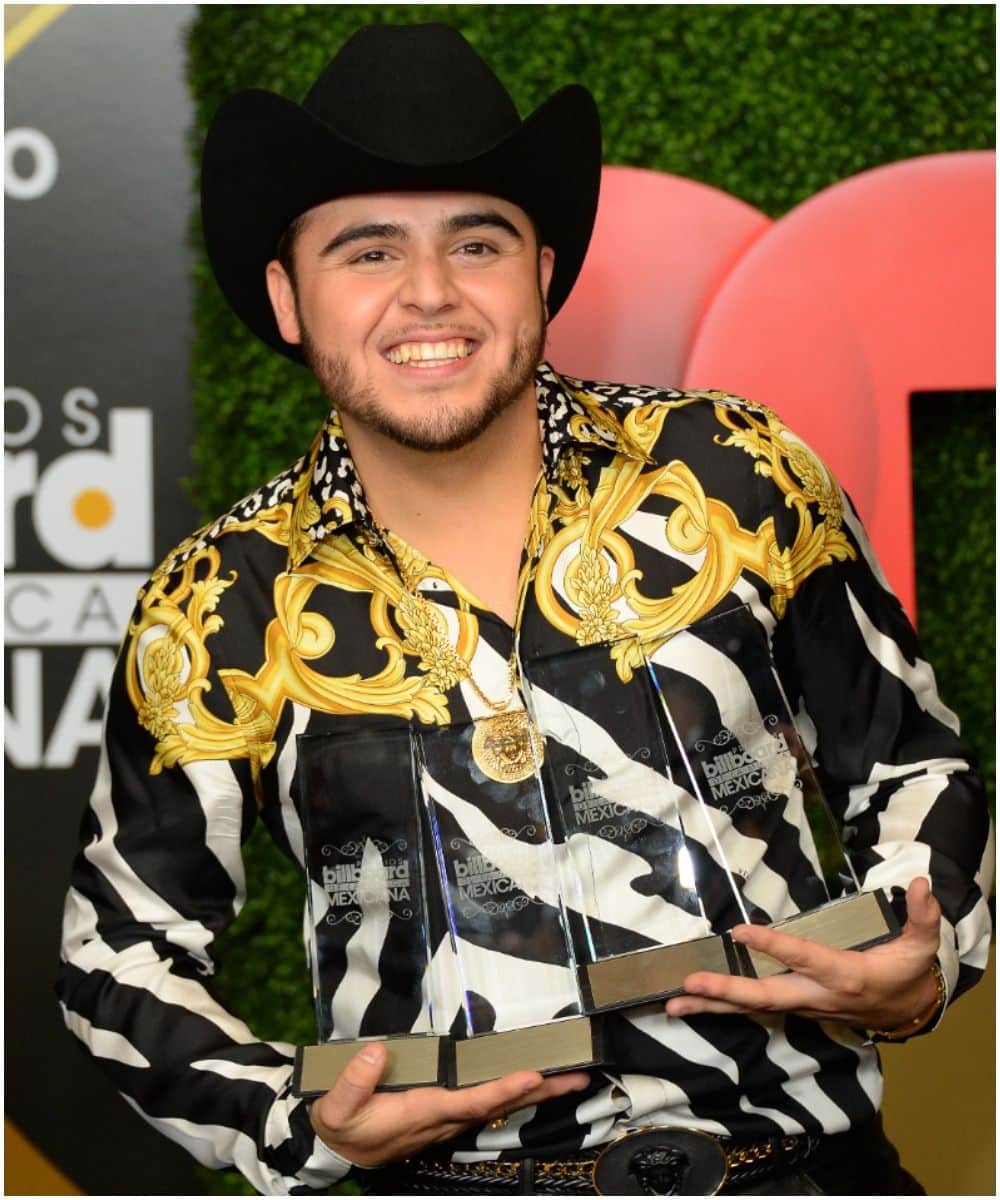 Ortiz earned most of his wealth from his music.
He has released 12 albums, including – En Vivo Desde El Nokia Theatre LA Live, Morir y Existir En Vivo, En Vivo Las Tundras, Más Caro, Que Ayer, Comere Callado Vol. 1 & 2, Hoy Más Fuerte, Décimo Aniversario, Archivos de Mi Vida, El Primer Ministro, Entre Dios y El Diablo, and Ni Hoy Ni Mañana.
On YouTube, Ortiz has over 2.9 billion views. Gerardo also has a VEVO account with 2.3 billion views.
Therefore, singer Gerardo Ortiz has an estimated net worth of $10 million.
READ THIS NEXT: Who is Chiquis Rivera?