What is Kash Doll's net worth? Who is Kash Doll's boyfriend?
Introduction
Born Arkeisha Antoinette Knight, Kash Doll is an American rapper known for her singles 'Ice Me Out' (2018) and "For Everybody."
The Origin Story
She was born and raised in Detroit, Michigan in a dangerous neighborhood.
Losing her father on her first birthday, she is one of six children that was raised by a single mother. In 2019, she admitted in an interview that two of her sisters live with her.
As a child, she would cover Aretha Franklin and Anita Baker songs on her living room couch.
While growing up, she developed her creativity as a way to escape the world around her through writing short stories.
Doll's mother had to work two jobs to take care of the family, so Kash was the main provider for her siblings.
She would get them home from school, feed them and put them to bed before her mother returned from work.
Being the eldest child, Kash Doll had to work multiple jobs throughout school to support her family.
She worked at Little Caeser's, Ethan Allen and babysitting.
She was bullied in her youth due to her creative nature, often being misunderstood by her peers.
She studied Business Management at Henry Ford College for a year before dropping out. She maintained good grades but did not have a passion for it.
Seeing her friends making a lot of money dancing in clubs, Kash pursued a career in stripping to financially support her family.
She started working as a [email protected]@@r, once earning over $26,000 in a night.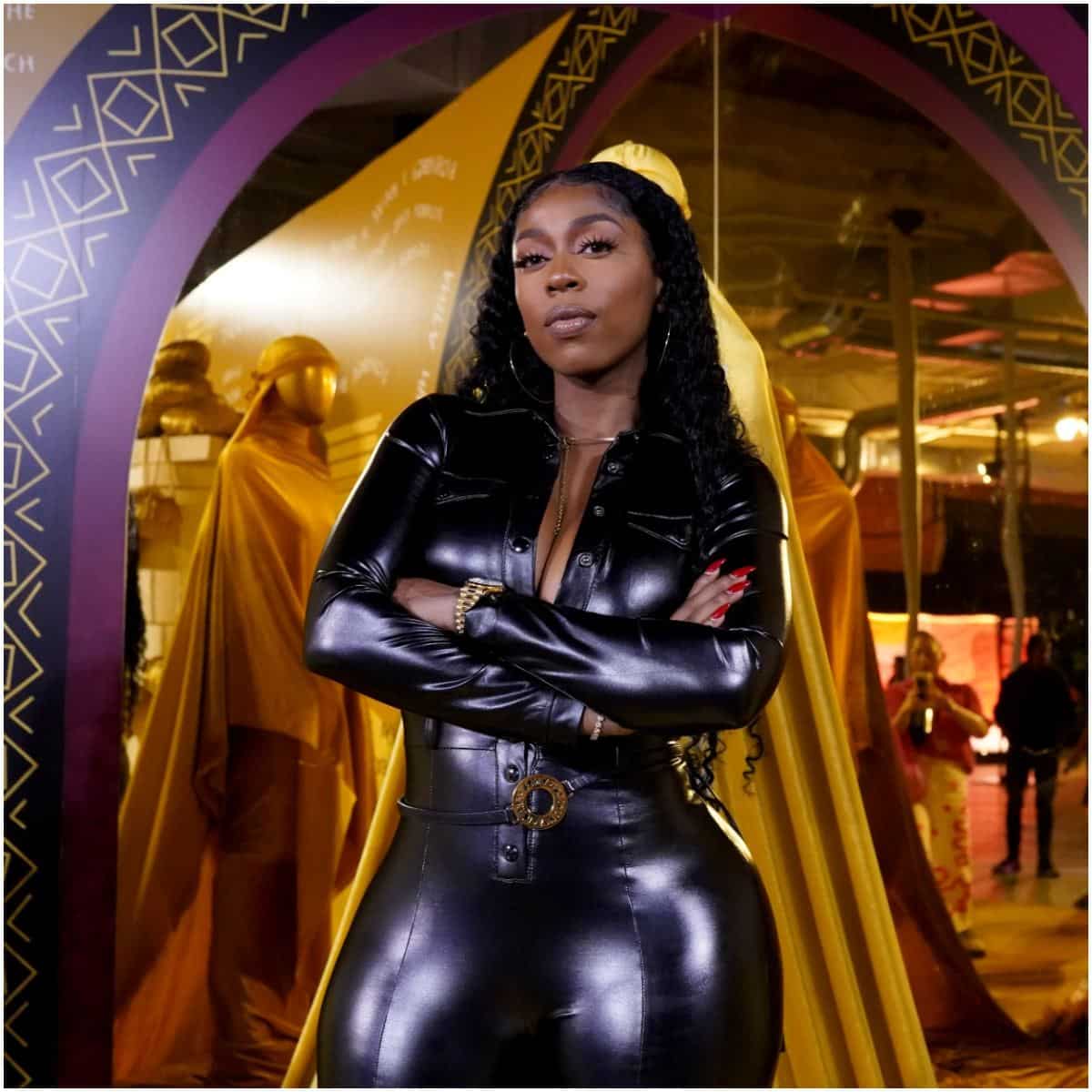 Kash worked her way up to being one of the highest-paid [email protected]@@rs in Michigan, able to make $13,000 just from being on the door.
She used this to begin her social media presence, which allowed her to springboard to her rap career.
Always a hard worker and incredibly humble, Kash Doll lacked confidence before her stri###ng career.
"I needed to be in the club to build my confidence," Arkeisha told Billboard. She added: Before, I was a tomboy. Now, I'm a very confident woman."
Music
Following her decision to pursue rap, Kash Doll completely dropped her dancing career.
She invested the money she made into a beauty bar and recording studio time.
Wanting to be taken seriously by the rap game, she dropped her debut mixtape Keisha VS Kash Doll, in 2014.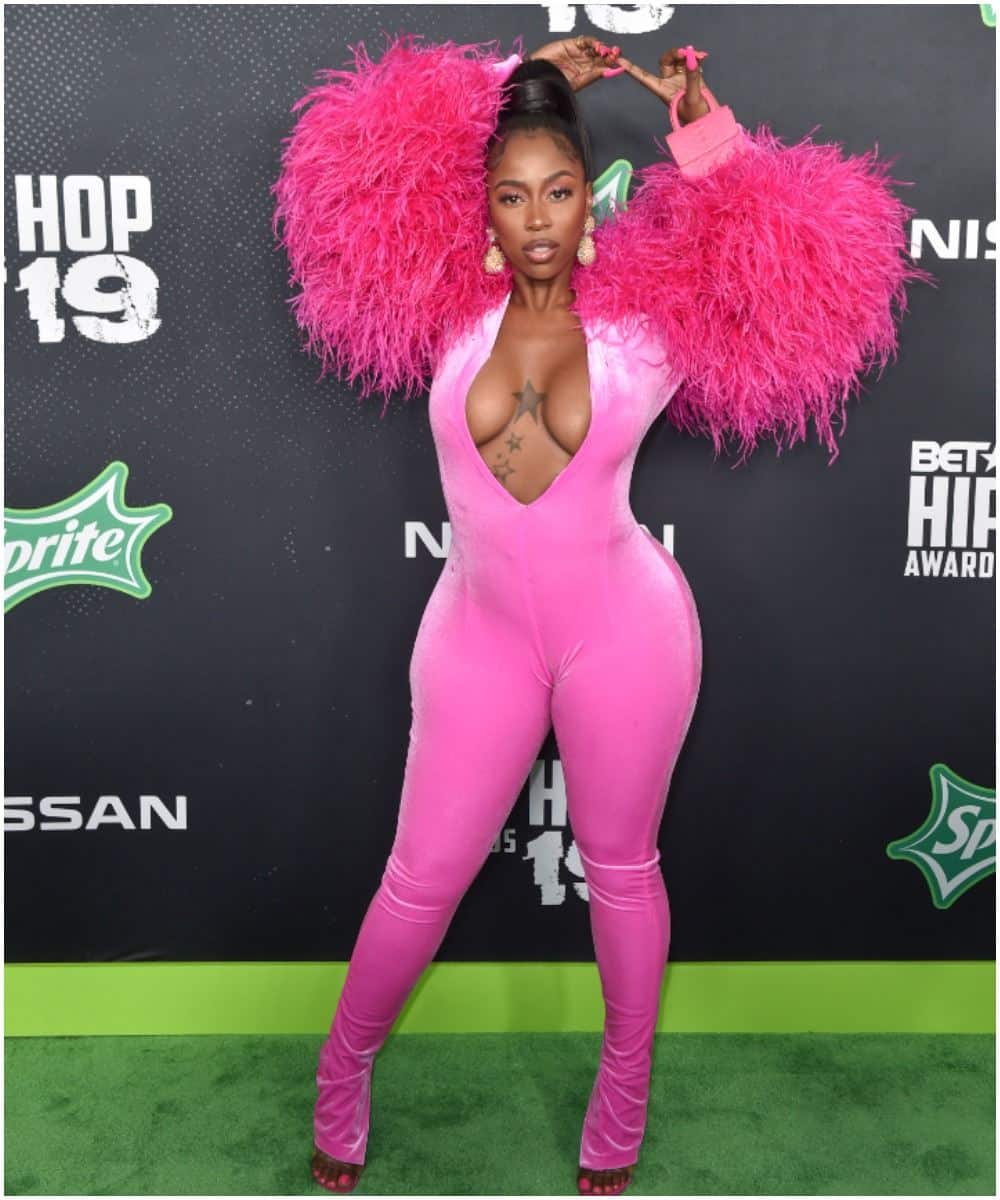 Keisha Vs. Kash Doll would reflect a life of dualities led by the budding artist.
In an interview with Republic Records, she says, "One side of me has always been cocky; the other side is incredibly humble."
The album talked about her life and her dancing career and how she had to make unfavorable choices for her family's survival.
Her growth following the release of this tape was through social media.
A bad contract deal meant that she was unable to release new music to Soundcloud and YouTube because the label she was working with at the time would immediately take it down.
Instead, she relied on her social media audience to continue growing her label.
In 2016, Arkeisha released 'Trapped In The Dollhouse.'
This track got her noticed around the world, with industry leaders recognizing her innate talent for detailing the realities of street life without glorifying it.
Recording artists, like Drake, began to connect with her due to her uniqueness.
In August 2016, Doll opened the Detroit show of Drake's Summer Sixteen Tour.
READ MORE: Is Christian Nodal married?
For Everybody
In 2017, Kash Doll released the overnight hit "For Everybody," but her label removed it at over one million streams.
This did little to slow the momentum of her career, as her fans kept hyping the song up, allowing her to perform over 70 shows with no music streaming.
She collaborated with Big Sean on "So Good" and was awarded the BMI Social Star Award in 2017.
She was then able to break her restrictive contract with her original label.
In 2018, Kash Doll won the Issa Wave Award at the BET Social Awards and released the mixtape "Brat Mail" in March.
Her mixtape "The Vault," shot straight to the top of the charts when it was released later that year.
This same year, she released the single "Ice Me Out." She signed a record deal with Republic Records in late 2018.
In 2019, she toured with Meek Mill on the Motivation Tour. She also joined DJ Khaled's set on JAY-Z and Beyoncé's OTRII Tour, playing back to back in San Diego and Santa Clara.
In 2021, she announced that she is starring in Black Mafia Family alongside Russell Hornsby.
Outside of music, she also runs a number of businesses through Kash Doll Enterprises.
She runs charitable initiatives such as B.A.D. (Black American Doll) Girls, which donates and styles prom dresses and holds community events for young women around the Detroit area.
The Spirit of Detroit Award was given to her in recognition of her continued efforts to give back to her city.
READ MORE: Pardison Fontaine Net Worth
Boyfriend
She has previously been linked to rappers Tory Lanez, Pardison Fontaine, Big Shawn, and French Montana.
Currently, Kash Doll is in a relationship with rapper Tracy T.
The pair went official on Instagram in 2021.
Kash Doll – Net Worth
Doll earned most of her wealth from her solo artistry career, as well as her business adventures under Kash Doll Enterprises.
Kash Doll Enterprises makes an estimated $300,000USD in sales annually. Some of her brands include Kasha De Doll Beauty and KDmoji.
Most of her music income comes from streaming.
She also earns money from touring and from her social media profiles.
She flaunts a lavish lifestyle on social media, having amassed a large collection of designer clothing, accessories, and exotic cars.
Therefore, American rapper Kash Doll has an estimated net worth of $3 million.
READ THIS NEXT: Who is Sturgill Simpson?