What is Kwebbelkop's net worth?
Introduction
Kwebbelkop (real name – Jordi van den Bussche), also known as Kwebbie, is a Dutch YouTuber and Instagram star who is best known for his YouTube channel.
Biography
Jordi was born on June 1, 1995, in Amsterdam, Netherlands.
His mother's name is Brigittela. His parents divorced when van den Bussche was two years old.
He has a sister named Lauren.
YouTube
Jordi started his YouTube channel on April 1, 2008.
Some of the first games that he played were Call of Duty: Black Ops, Call Of Duty: Modern Warfare 3, Minecraft, and Call Of Duty: Black Ops 2 series.
After GTA V was released in September 2013, van den Bussche uploaded videos playing this game for about two years.
Note – Grand Theft Auto V is a 2013 action-adventure game set within the fictional state of San Andreas. GTA V broke industry sales records by earning $1 billion in its first three days after release.
His YouTube channel also features videos of games such as:
Skyrim;
Happy Wheels;
The Legend of Zelda;
Assassin's Creed.
His friend Jelle Van Vucht is frequently featured on his YouTube channel.
Jordi also has a second channel, Kwebbelcop, that used to be his vlog channel. The channel was started on April 12, 2014, and it has over 1.31 million subscribers. Update – this channel was renamed "KOP Shorts."
BBTV
In 2019, van den Bussche signed with BroadbandTV (BBTV), a Vancouver-based digital network that furnishes content creation as well as monetization services to its partner channels.
Ali Adab, BroadbandTV's VP of partnerships and content, stated:
"BroadbandTV's creators have access to a broad range of monetization services, including advertising, subscription, licensing, mobile apps, e-commerce, content management, and distribution and label services."
Adab went on to say:
"We're fully committed to deepening our creator offering, and the addition of these partners across a diverse range of content verticals further amplifies BroadbandTV's depth of content."
Webble Games
In 2018, van den Bussche released a simple arcade game, named – "Impossible Runner." He said:
"I found programming quite hard. I had no experience with any type of programming language, I didn't know how it worked so I had to learn it all from scratch."
"Impossible Runner" is now available to download on Google Play, iOS, and Steam.
"Publishing in the iOS store was hard as well. I also found bug fixing quite difficult," said Jordi.
In December 2019, he tweeted:
"2 years ago I learned how to code, design and create games. I made Impossible Runner which was downloaded more than 200k times."
He also founded Webble Games, an indie game studio with a mission to make fun games for PC/Consoles.
Webble Games' first game was Havocado – a multiplayer fighting game where you must use anything at your disposal to come out on top.
During an interview, Jordi declared:
"With Havocado, I looked pretty exhaustively at games that worked for YouTube but never really took off for gamers."
Kwebbelkop later added:
"I played all these games and found, I think, what didn't work so well for gamers. So, really – by process of elimination – we arrived at Havocado."
He announced on Twitter in December 2019:
"Today we started working on our 2nd game at Webble Games. Can you guess what it's about?"
READ MORE: Casey Holmes Net Worth
Girlfriend
In 2016, Kwebbelkop began dating Azzyland.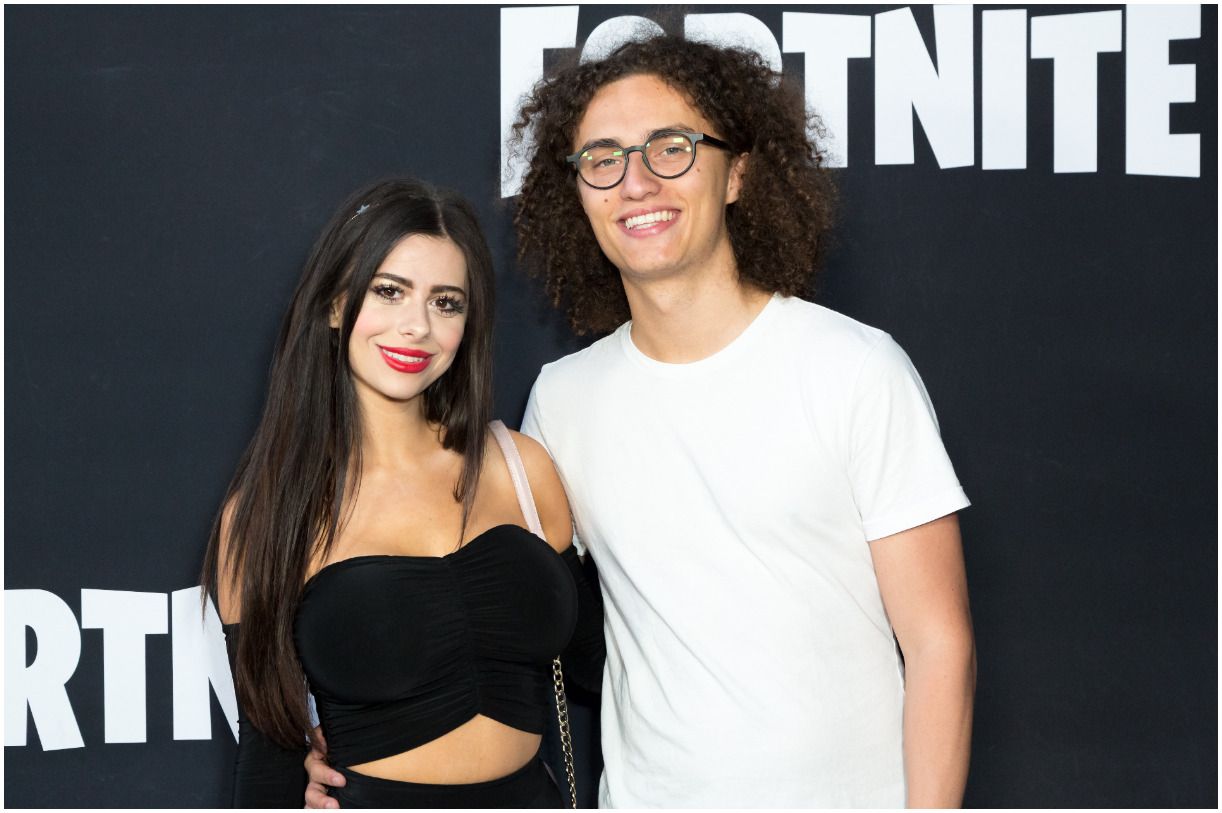 On 2018 Valentine's Day, Kwebbelkop posted on Instagram:
"I win Valentine's day because I have the best girlfriend in the world."
Note – Azzyland (real name – Azra Bajrami) is an Instagram and YouTube star who has more than 12.9 million YouTube subscribers and over 2.3 million followers on Instagram. She has a sister.
Azra typically uploads video game-centric content, especially about the action-adventure video game The Legend of Zelda.
Azzyland was invited to attend E3, a large gaming conference held in LA, due to her contribution to the gaming community.
In 2016, Azzy joked on Twitter:
"I pay Jordi to be my boyfriend."
Kwebbelkop and AzzyLanl announced that they broke up on February 29, 2020. "Before things go any further, I want to address the rumors," Kwebbelkop tweeted. He continued: "After 3.5 years of being together, Azzy and I recently broke up."
Height
Jordi is 6.1 feet (186 cm) tall.
READ MORE: Who is Andrew Klavan?
Trivia
The popular YouTuber calls his supporters "Kops."
In 2019, van den Bussche went to Abu Dhabi at the National Exhibition Centre.
He said on Twitter:
"I'm heading to @GamesConME in Abu Dhabi! So excited to meet all my fans in the region and play some awesome games on stage."
His favorite color is orange.
When his channel hit 9 million subscribers, Jordi created a YouTube Team called "Robust."
On September 11, 2016, van den Bussche made some controversial 9/11 jokes on a now-deleted tweet. Later, he issued an apology.
One follower responded:
"I mean it's honestly just disrespectful on all levels to make fun of innocent men, women, and children who died no matter what."
READ MORE: Sean Larkin Net Worth
Kwebbelkop – Net Worth
Jordi earned most of his wealth from sponsors and ads. On Instagram, Kwebbelkop can earn at least $10,000 per sponsored post.
Kwebbelkop also has more than 6.6 billion views on YouTube, meaning about $20 million in revenue before taxes.
Additionally, van den Bussche started to make some money from his Webble Games company.
On TikTok, Jordi has over 2.7 million followers.
Therefore, YouTube star Kwebbelkop has an estimated net worth of $15 million.
READ THIS NEXT: Who is Randy Pitchford?