Randy Pitchford is an American video game developer and co-founder of Gearbox Software, a company that developed Brothers in Arms, Borderland, and Battleborn videogames.
Biography
He was born on April 21, 1971, in California, USA.
At age 12, Pitchford created his first video game on a CPM machine.
Randy went to the University of California, LA, to get a law degree.
During college, he worked as a professional magician to help pay for school.
3D Realms
After university, he worked at American video game developer and publisher 3D Realms. There, Pitchford contributed to first-person shooter video games Shadow Warrior and Duke Nukem 3D Atomic Edition.
In May 1997, he left the company for the now-defunct video game company Rebel Boat Rocker.
Gearbox Software
After Rebel Boat Rocker, Randy along with Rob Heironimus, Landon Montgomery, Stephen Bahl, and Brian Martel, founded Gearbox Software in January 1999. Currently, Pitchford is the President and CEO.
During an interview, Randy said:
"We created Gearbox in Jan. 1999, with just a few guys and I that worked together before."
Pitchford went on to say:
"I had made games before and had worked with a company called 3D Realms."
In 2000, he received the Academy of Interactive Arts and Sciences award for best PC Action Game for his production of Half-Life: Opposing Force – an expansion pack for the SF first-person shooter video game "Half-Life."
Brothers in Arms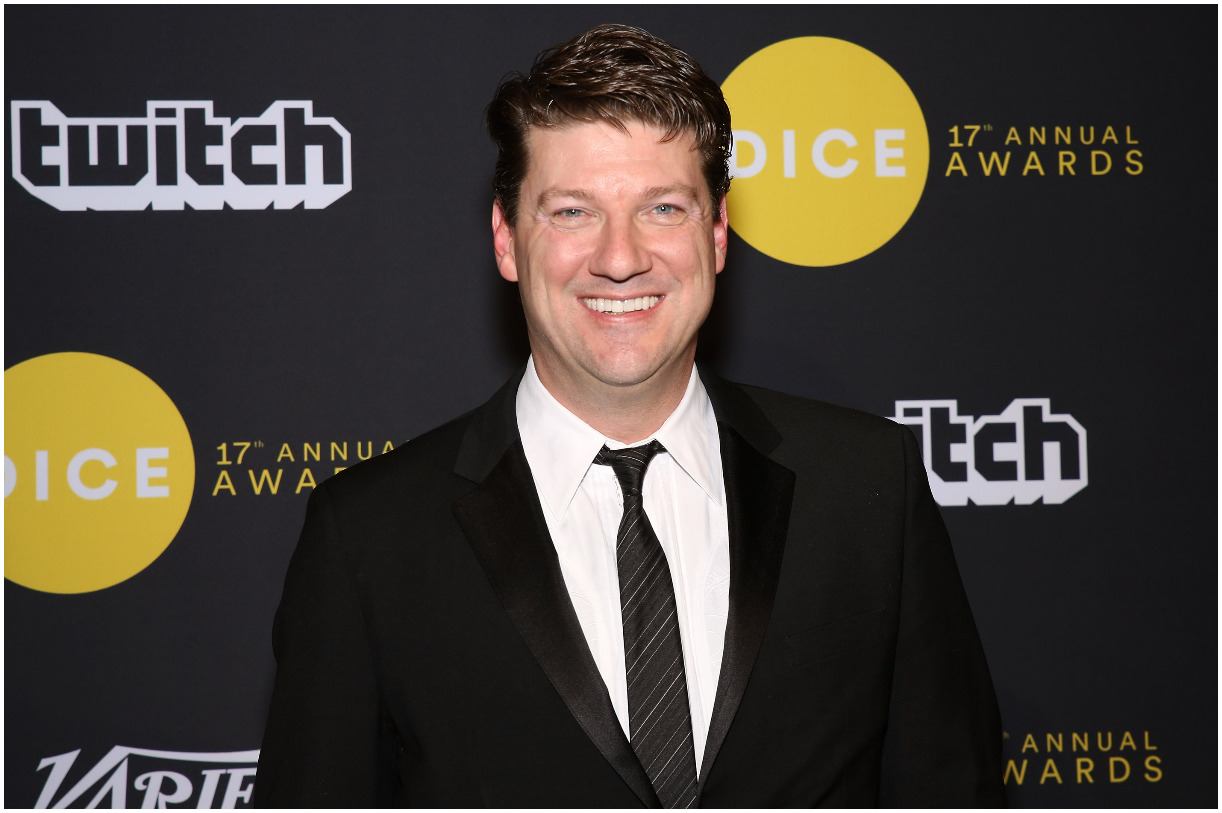 In 2005, his company launched its first independent set of games, called – "Brothers in Arms," on mobile devices and console.
Brothers in Arms: Road to Hill 30 is a first-person shooter video game developed in the Brothers in Arms series.
In 2008, the game was ported to the Wii. Brothers in Arms: Road to Hill 30 takes place during WWII and focuses on tactics.
Borderlands
Gearbox Software is best known for creating the Borderlands series.
Pitchford said that the idea of Borderlands was inspired both by being drawn into first-person shooters as well as being an avid role-playing game fan.
Borderlands (the first game in the series) was launched in 2009. The story focuses on a group of 4 "Vault Hunters," who travel to a planet named Pandora to hunt down an alien vault.
By August 2011, Borderlands had sold 4.5 million units worldwide. By 2015, Borderlands had sold more than 26 million copies.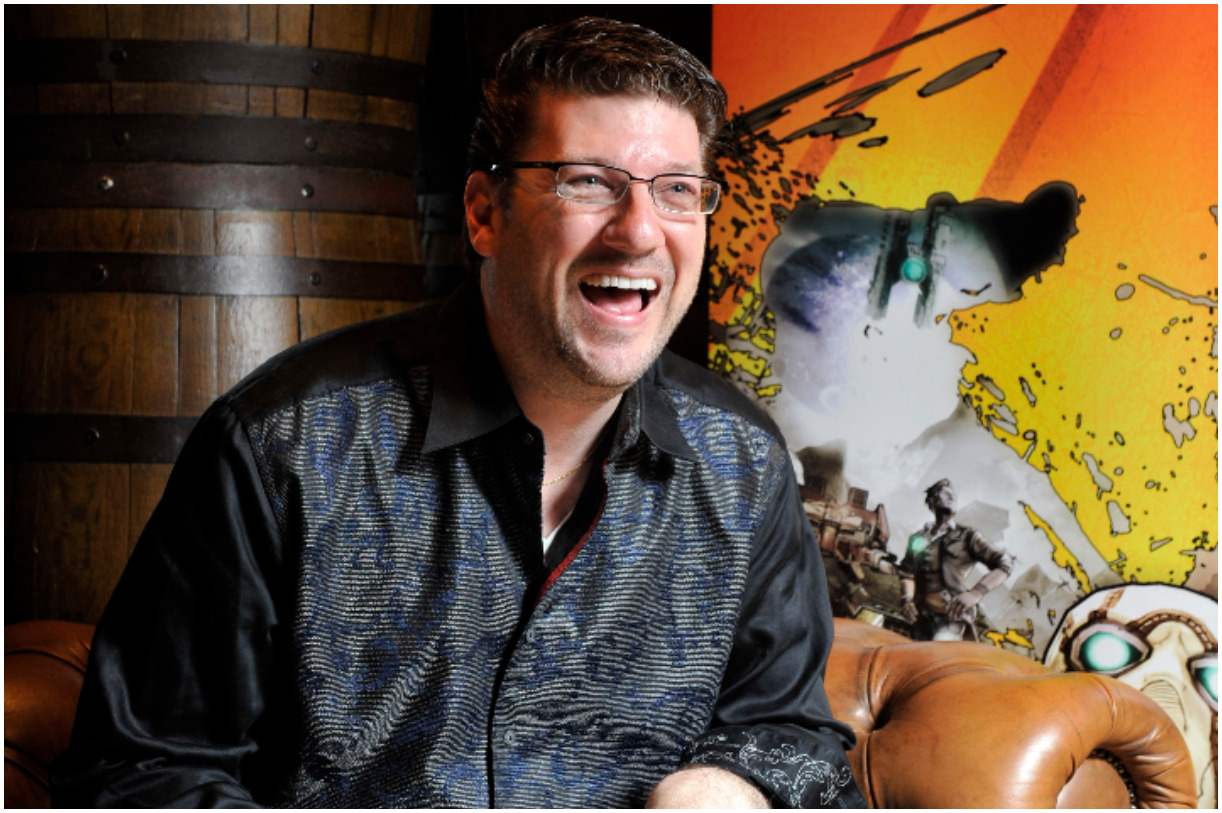 On September 18, 2012, Borderlands 2 was released for OS X, Xbox 360, PlayStation 3, and Windows. It is the 2nd game in the Borderlands series and the sequel to 2009's Borderlands.
Borderlands 2's story centers around the Vault Hunters on their quest to liberate Pandora from the tyrannical Handsome Jack and to find a new alien vault.
It had sold more than 13 million copies.
On September 13, 2019, Borderlands 3 was released. The game was published by 2K Games.
The plot in Borderlands 3 is centered around stopping the cult-leading twins, Tyreen and Troy Calypso, from harnessing the power of the alien Vaults. The levels of the game take place on multiple planets.
It shipped over 5 million copies in five days from its release.
Battleborn
On May 3, 2016, Gearbox released an online first-person shooter video game, titled – "Battleborn." It was published by 2K Games for Xbox One, PlayStation 4, and Microsoft Windows.
At launch, Battleborn offered players the chance to utilize 25 different heroes. Some of these heroes are:
El Dragón;
Ambra;
Ghalt;
Attikus;
Galilea;
Benedict;
Whiskey Foxtrot;
Boldur;
Shayne & Aurox;
Caldarius;
Thorn;
Deande;
Kelvin;
Phoebe;
Oscar Mike;
Rath;
Orendi;
Reyna;
Montana;
Toby;
Miko;
Isic;
Mellka;
Marquis;
Kleese.
In an attempt to rekindle interest in the game, Gearbox launched a free trial that made the video game free-to-play in June 2017.
Later, it was announced that the game's servers will shut down by January 2021.
READ MORE: Jerry Miculek Net Worth
Homeworld
It is a real-time strategy video game that was developed by Relic Entertainment in 1999.
In 2013, Gearbox Software purchased the rights to the series.
On August 30, 2019, Gearbox announced Homeworld 3 is anticipated for a 2022 release.
Wife
Randy Pitchford is married to Kristy Pitchford, a fellow game enthusiast.
Children
The couple has a son, named Randall Steward Pitchford III (born on January 8, 2000).
Quotes
"I tend to favor curiosity and disfavor setting up a feeling and empathetic creature for discomfort."
"As the day progresses, I am discovering who my friends are."
"If you're reaching millions, there will be tens of thousands of people who absolutely hate us."
READ MORE: Joe West Salary
Trivia
His father worked within the US intelligence system.
In 2013, Randy pledged $25,000 to Adam Rifkin and Penn Jillette's crowdfunded film Director's Cut.
In 2019, a lawsuit accusing Pitchford of engaging in lewd behavior and withholding a $12 million bonus from employees has been dismissed by a Dallas County court. The dismissal statement said:
"All misunderstandings between the parties have been corrected, and apologies were exchanged."
The allegations came from a countersuit filed by Gearbox Software's former general counsel, Wade Callender.
Pitchford tweeted about the lawsuit:
"The attacks made by my former friend and colleague have no basis in reality or law. He is simply trying to shake me down for money."
Randy also wrote:
"We will win, but because lawsuits are pending I can't comment as much as I'd like. I am shocked by his lies."
READ MORE: Gay Talese Quotes
Randy Pitchford – Net Worth
Pitchford earns most of his wealth from being the President and CEO of Gearbox Software, a gaming company that he co-founded in 1999.
Some of the best games that Gearbox Software developed are – Borderlands, Half-Life: Opposing Force, James Bond 007: Nightfire, Brothers in Arms, Duke Nukem Forever, Battleborn, Duke Nukem 3D: 20th Anniversary World Tour, and Tony Hawk's Pro Skater 3.
Borderlands franchise alone has generated over $1 billion in revenue. Therefore, Randy Pitchford has an estimated net worth of $16 million.
Featured image source – © Guliver / Getty Images.
READ THIS NEXT: Joe La Puma Height
References

https://arstechnica.com/gearbox-ceo-allegedly-kept-underage
https://www.bleedingcool.com/former-gearbox-lawyer-accuses-ceo-randy-pitchford