Andrew Klavan is an American political commentator, screenwriter, and author who is best known for writing the film, "Don't Say a Word." He is also a contributing editor to the magazine of the Manhattan Institute, City Journal.
Stephen King once called Andrew:
"the most original novelist of crime and suspense since Cornell Woolrich."
He was born on July 13, 1954, in New York City, New York, USA.
Andrew is one of four sons of Gene Klavan, a popular host on American Movie Classics cable network, news columnist, and radio deejay.
Klavan said about his family:
"My father was Gene Klavan, a popular New York radio entertainer. My mother was a homemaker."
Andrew went on to say:
"I was born in New York City in 1954. I have an older brother and twin younger brothers."
Klavan was raised in the Jewish tradition by his parents, however, he did not believe in any of the tenets of the faith. His father was at most agnostic, while his mother was, as he said it, a "stone atheist."
He attended the University of California at Berkeley for a year, but he dropped out to work as a reporter at a local radio station. Later, Andrew has returned to his studies and took his degree in English Literature from the University of California, Berkeley.
Andrew started his crime-writing career using the pseudonym Keith Peterson. In 1977, he wrote his first novel, titled – "Face of the Earth." Later, the author moved to Putnam County, NY. There, Klavan worked as a reporter for a local newspaper.
On December 1, 1988, he published "The Rain." In 1990, Andrew won the Edgar Award in the Best Paperback Original category for the book.
In the same year, Klavan released – "The Trap Door." The book is about a top crime reporter (John Wells) who is sent by his editor to cover a teen suicide in Grant County. In 1989, the novel was nominated in the Best Paperback Original category.
In 1989, Andrew published – "The Scarred Man." It is about a journalist who tells his lover a story about a man with a scar. The book had changed his life completely. He said:
"I was actually sitting on my bed computing whether I had enough money to get to the end of the month."
Klavan went on to say: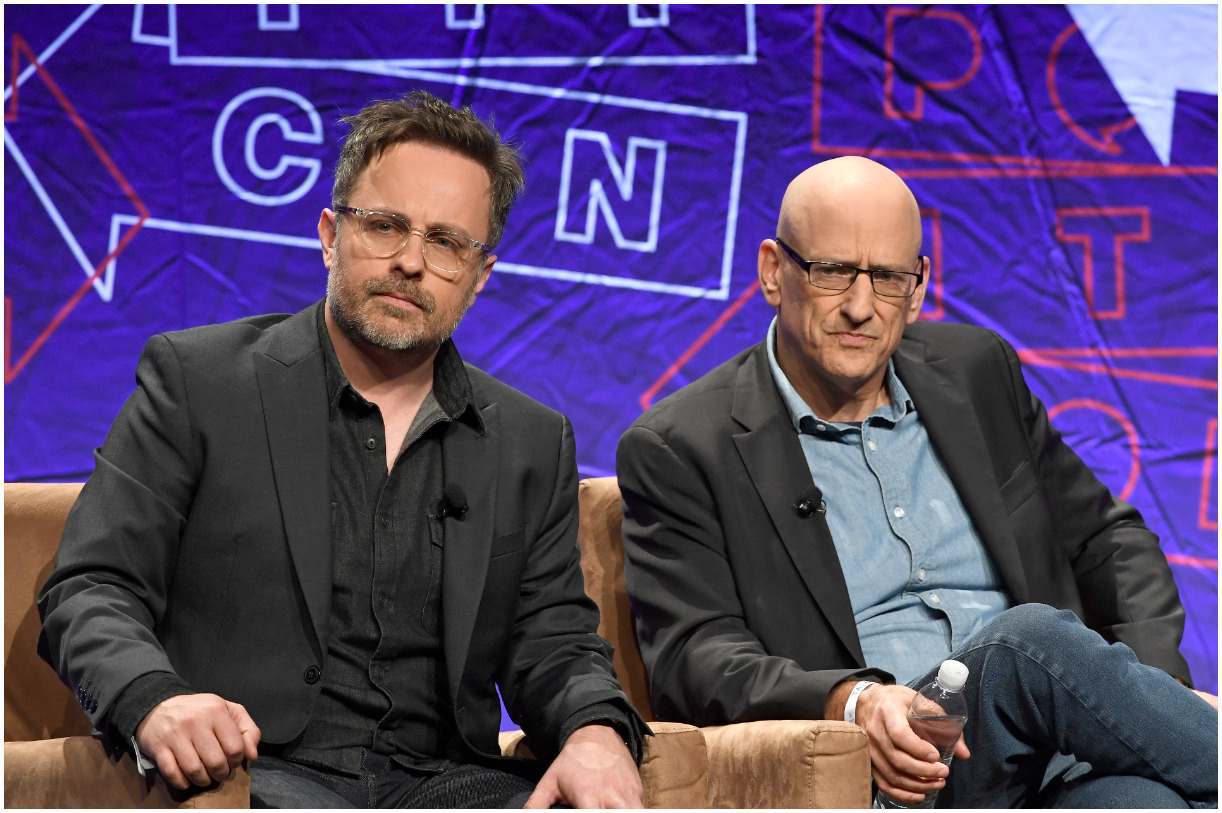 "And the phone rang and I reached around behind me, picked it up and said, hello. It was a man that I'd never spoken to before in my life."
He later added:
"He turned out to be my Hollywood agent … and he had sold my book for what to me was then a shower of gold."
In 1990, he wrote the screenplay to "A Shock to the System," which starred English actor Michael Caine.
On April 1, 1991, Klavan wrote "Don't Say a Word." For this novel, Andrew was nominated for an Edgar Award for Best Novel in 1992.
The movie "Don't Say a Word" was released in 2001. It is based on his book. The movie was directed by Gary Fleder. Some of the stars are – Sean Bean, Brittany Murphy, and Michael Douglas.
In 2008, Klavan published a political novel, named – "Empire of Lies."
In the follow-up year, Andrew published a thriller for young adults, titled – "The Last Thing I Remember."
Conversion To Christianity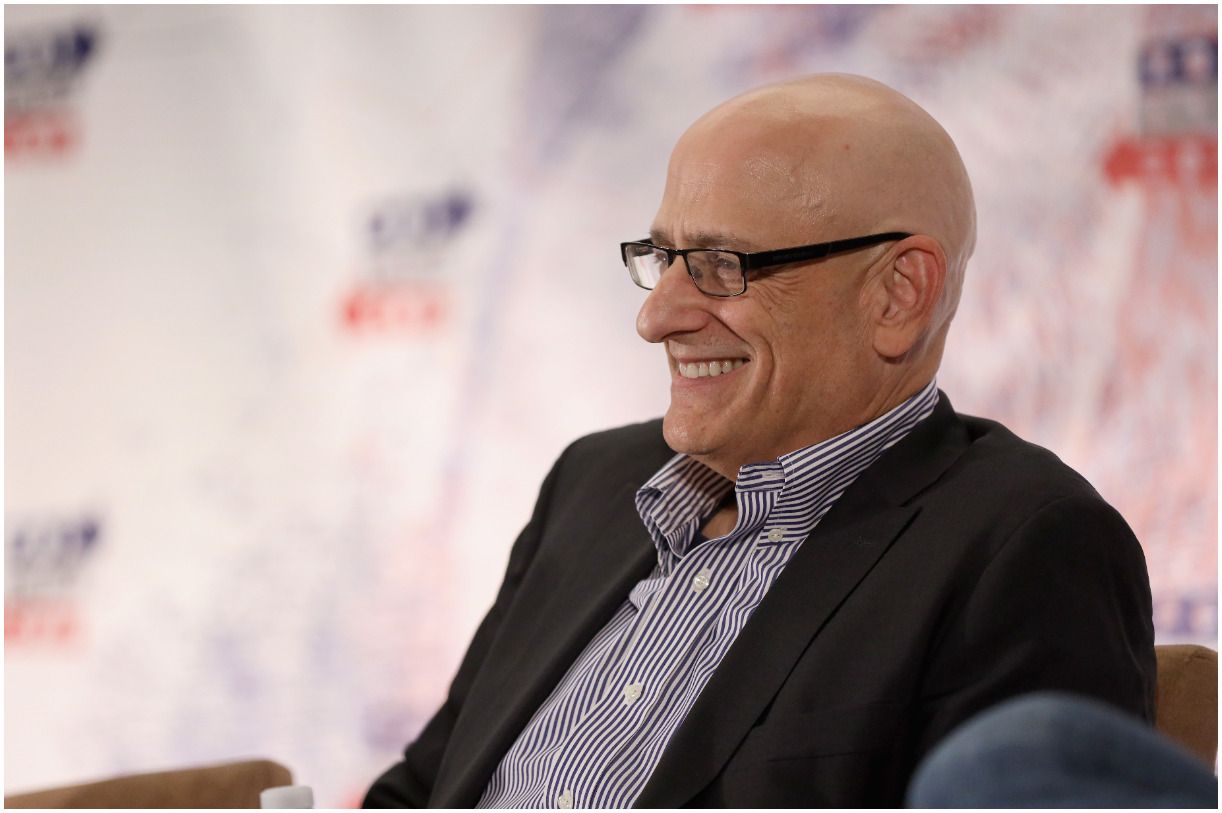 One day, the American author decided to try praying. During an interview, Klavan confessed:
"It wasn't easy at first. I didn't have any religious tradition to turn to. I had to learn how to pray from scratch."
After observing the effects of praying, he converted to Christianity from secular Judaism at age 50. He once said:
"My bar mitzvah had been an empty ritual, devoid of God – and truth."
Klavan continued:
"But my baptism was the outward expression of a deep and authentic inner conviction."
In another interview, Andrew disclosed:
"Christianity cannot be forced, it can only be chosen."
In 2016, he released "The Great Good Thing: A Secular Jew Comes to Faith." In the book, he details the story of a man who had to abandon everything in order to find his way to the truth.
Podcast
Klavan hosts "The Andrew Klavan Show" podcast on The Daily Wire – a website founded by political commentator Ben Shapiro. The episodes from his podcast are uploaded on YouTube.
Andrew Klavan is married to Ellen Flanagan. The two met at UC Berkeley.
Children
The couple has two children, a son named Spencer Klavan and a daughter named Faith Klavan.
Quotes
"All my early fiction was about truth. Is there such a thing? How do we know?"
"If you cannot debate and mock and criticize and talk about ideas, why do you need a university in the first place?"
"In all my books, my characters raced against time to explain the world while the world eluded them."
Trivia
He has produced a few satirical online video series including "A Very Serious Commentary" for Glenn Beck's Blaze Media, "The Revolting Truth" for TruthRevolt, and "Klavan on the Culture" for PJ Media.
His brother, Ross Klavan, is a writer, who co-authored Tigerland.
When asked by Mystery Scene Mag about the best part of being a writer, he responded:
"There's that great thing … when a reader writes to you and says, I loved this, I couldn't put it down, I was up all night, one of my favorite books."
He has been nominated for the Edgar Award (the awards honor the best in theater, film, television, non-fiction, and mystery fiction published in the previous year) five times.
Klavan earned most of his wealth from being the author of many bestselling crime novels, including "Don't Say A Word," that became a movie starring Michael Douglas as well as "True Crime," which also became a film, that was directed by Clint Eastwood.
In addition, Andrew earns some money from his podcast as well as writing for The Washington Post, Los Angeles Times, The New York Times, and The Wall Street Journal. Therefore, Andrew Klavan has an estimated net worth of $6 million.
Featured image source – © Guliver / Getty Images.
References

https://www.yaf.org/speakers/andrew-klavan/
https://www.stanforddaily.com/2019/05/15/andrew-klavan-asserts
https://www.publishersweekly.com/978-0-7653-0215-1