AzzyLand (real name – Azra Bajrami) is a Canadian born Vlogger who is best known for her popular YouTube channel that has amassed over 10.6 million subscribers.
Biography
Azra was born on February 23, 1991, in Canada. She grew up in Toronto, Canada.
Her parents are Albanian immigrants from North Macedonia.
Bajrami has a sister who is also a gamer.
At age 7, Azra received her first game, The Legend of Zelda: Ocarina of Time – an action-adventure game that was published by Nintendo for the Nintendo 64.
After high school, she graduated from Wilfrid Laurier University, majoring in biology and chemistry.
Bajrami continued her studies planning to become a medical doctor, however, she renounced since she couldn't stand the sight of blood.
YouTube
Azra started her YouTube channel on May 7, 2015. She started off on YouTube as a gamer and cosplayer. In her first cosplay, Bajrami represented the character Vegeta from the Japanese anime series "Dragon Ball Z."
Bajrami also traveled as an official cosplay guest to conventions around the world, speaking at panels and meeting fans.
During an interview, the Canadian YouTuber said:
"I've been an avid gamer for as long as I can remember."
Azra went on to say:
"Video games have not only changed my life but also helped me in so many ways."
Later, Bajrami has transitioned to reacting to viral internet videos and doing challenge vlogs.
Currently, her channel has over 3.9 billion views and more than 10.6 million subscribers.
In 2018, she tweeted:
"I didn't get to where I am because my life was easy."
She also wrote:
"It took a lot of hardships to build the confidence & motivation that pushed me here."
At some point, Bajrami promised her supporters that as soon as her YouTube has 1 million subscribers, she will make a nude video of herself. She kept her promise, but in the video, Azra wore a skin-colored dress and blurred it.
She created a record on the internet by twerking for 24 hours.
Bajrami was invited to attend E3, a large gaming conference held in LA, due to her contribution to the gaming community.
Video View Milestones
July 5, 2019 – 3 billion views;
February 10, 2019 – 2 billion views;
June 20, 2018 – 1 billion views.
Subscriber Milestones
August 25, 2019 – 10 million subscribers;
May 14, 2019 – 9 million subscribers;
March 19, 2019 – 8 million subscribers;
February 2, 2019 – 7 million subscribers;
November 23, 2018 – 6 million subscribers;
September 1, 2018 – 5 million subscribers;
June 20, 2018 – 4 million subscribers;
February 10, 2018 – 3 million subscribers;
November 17, 2018 – 2 million subscribers;
May 26, 2017 – 1 million subscribers.
At the end of 2019, YouTube compiled the most-viewed creators of 2019. The list includes creators like PewDiePie, MrBeast, and Dude Perfect (the group consists of Tyler Toney, Cody Jones, Garrett Hilbert, and twins Cory and Coby Cotton).
Here is the complete list:
1.9 billion views – Azzyland;
1.9 billion views – Fischer's;
2 billion views – LazarBeam;
2.2 billion views – MrBeast;
2.3 billion views – Dude Perfect;
2.4 billion views – David Dobrik;
2.5 billion views – Jelly;
2.8 billion views – Pencilmation;
2.8 billion views – Felipe Neto;
4 billion views – PewDiePie.
Instagram
Azra has over 1.9 million followers on Instagram.
Boyfriend
In 2016, Bajrami began a relationship with Kwebbelkop (real name – Jordi van den Bussche).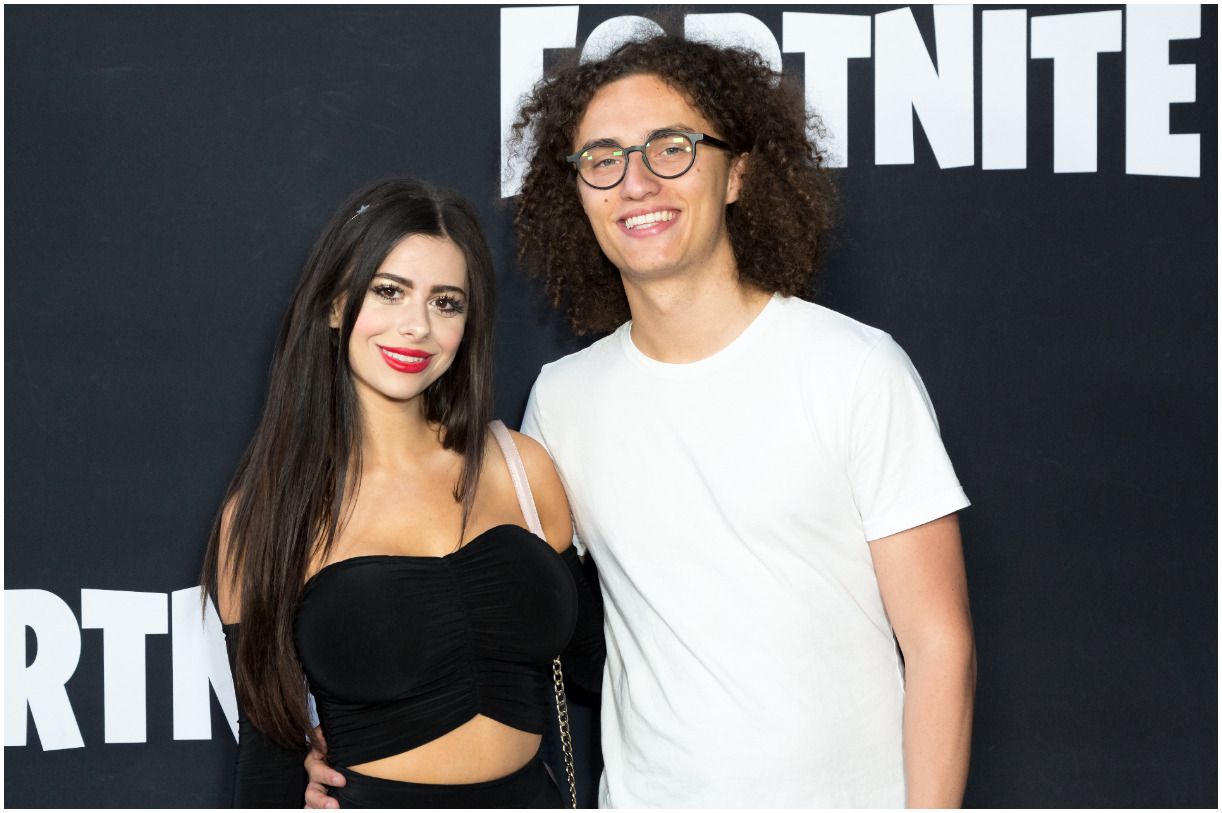 They met during a YouTube After Party.
Note – Kwebbelkop is a YouTube celebrity who is best known for his YouTube channel where he uploads gaming videos featuring GTA5.
The two have kept their romantic relationship a secret for several months.
Later, Azra and Kwebbelkop moved in together in Spain. They also adopted a cat, named Zorro.
Quotes
"Comments that compare me to another girl, calling me "better" or "hotter" are NOT compliments, rather, they are insulting to the girl I am being compared to."
"A little reminder from me to you to ditch the negativity, fear, stress, or whatever is holding you back."
"Love it when you are all friends and are nice to each other makes me happy!"
"Life is better when you're laughing."
Bra Size
Azra wears a 34DD inch bra size.
Trivia
She is a PADI certified Scuba diver.
READ MORE: Michael Dodd Net Worth
Her YouTube channel is currently the most-watched female creator on YouTube.
Her first name Azra is of Bosnian origin, literally translating as "purity."
Bajrami refers to her subs as the citizens of AzzyLand.
AzzyLand – Net Worth
Azra earns most of her wealth from ads on YouTube. Her 3.9 billion views earned her around $9 million. In addition, she makes money from sponsors. Therefore, AzzyLand has an estimated net worth of $7 million.
READ THIS NEXT: Kelly Dodd Opens Up About Dating After Divorce
Featured image source – © Guliver / Getty Images.
References

https://metro.co.uk/pewdiepie-crowned-watched-subscribed-youtuber-year
https://www.cbc.ca/news/entertainment/youtube-rewind-2019-1.5385213