What is Lil Dicky's net worth?
Introduction
Lil Dicky is an American rapper and comedian who released his debut album "Professional" Rapper in 2015.
Biography
He was born on March 15, 1988, in Cheltenham Township, Pennsylvania, USA, as David Andrew Burd.
David began rapping in the fifth grade.
At age 14, Burd opened up for the R&B group 112 at his overnight camp.
He went to Cheltenham High School.
In 2010, David graduated summa cum laude from the University of Richmond.
After college, he moved to San Francisco, California, where he worked in account management at ad agency Goodby, Silverstein & Partners.
Burd released a 2013 mixtape called So Hard. He burst on the scene in April 2013 with the viral video for "Ex-Boyfriend," which raked in over 1 million views in its first 24 hours on YouTube.
On February 19, 2014, David held his first live concert at the Theatre of Living Arts in Philadelphia.
"Before I did my first concert, I'd never performed a rap in front of anybody my entire life," Burd told Vulture. "And then, all of a sudden, I had to do a show in Philadelphia in front of 2,000 people."
Debut Album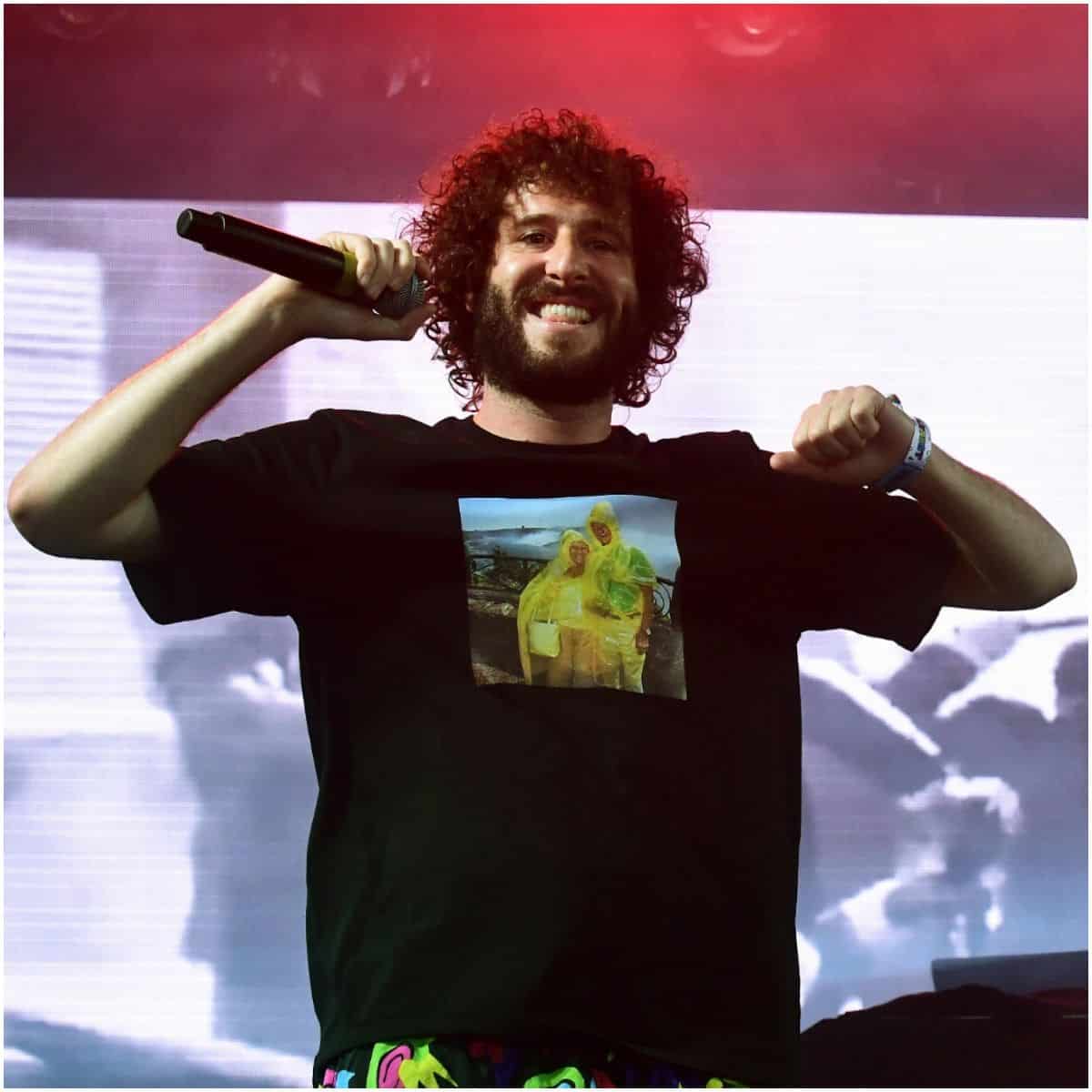 Burd released his debut album "Professional Rapper" on July 31, 2015. It debuted at #7 on the US Billboard 200. The album features guest appearances from Hannibal Buress, T-Pain, Brendon Urie, Rich Homie Quan, and Snoop Dogg.
In April 2019, he released the charity single "Earth." The song featured vocals from over 30 high-profile guests, including John Legend, Katy Perry, Ariana Grande, Miley Cyrus, Kevin Hart, and Snoop Dogg.
In March 2018, David released a single called "Freaky Friday" in collaboration with Chris Brown.
Dave
Starting in 2020, Burd plays the titular character in Dave, a comedy based on his life as an up-and-coming rapper. On the show, Burd is convinced he's destined to be one of the best rappers of all time.
In the third episode, David explains he was born with a rare birth defect in which the urethra is on the underside of the penis instead of at the tip.
"I wanted to show people how I am," Burd said in an interview. "Maybe that was more of a goal of my music, as a rapper, to be more relatable."
Wife/Girlfriend
There is no information about Lil Dicky's current girlfriend. In the past, Burd used to date a girl named Molly.
In July 2015, he released the song "Molly," which is part of his debut studio album.
In the song, David raps about a girl whom he still loves despite their breakup since he wanted to move to California for his music career, but she chooses not to go with him.
"I knew that I had to pursue my dreams before anything," Lil said in a Reddit AMA. "Me and Molly aren't going to get married at this point, but even if it was my absolute soul mate, at the time, I don't think I would've been able to put her in front of me accomplishing my dreams."
"I had a girlfriend, but Lil Dicky became more of my priority to my own relationship," David told Grammy in March 2020. "I guess I'm just a hyper-ambitious person."
Some fans believe that his onscreen romance (in Dave) with elementary school teacher Ally (Taylor Misiak) is based on the comedian's relationship with his ex-girlfriend.
"A lot of things you've seen in the show actually did happen," Burd explained. He went on to say: "Even some of the things that feel really ridiculous and impossible, some of those things happened in real life."
In episode 9 of his show, Dave and Ally eventually break up. Dave informed Ally he had no real interest in not full-heartedly chasing his goals, while Ally informed Dave she didn't wish to be in a relationship where she comes second.
"I wanted people to be heartbroken by our breakup, and kind of the only way to do that is to do it out of nowhere," David said for EW. "Make you love the relationship, and then pull the rug out."
READ MORE: Joy Villa & Thorsten von Overgaard
Quotes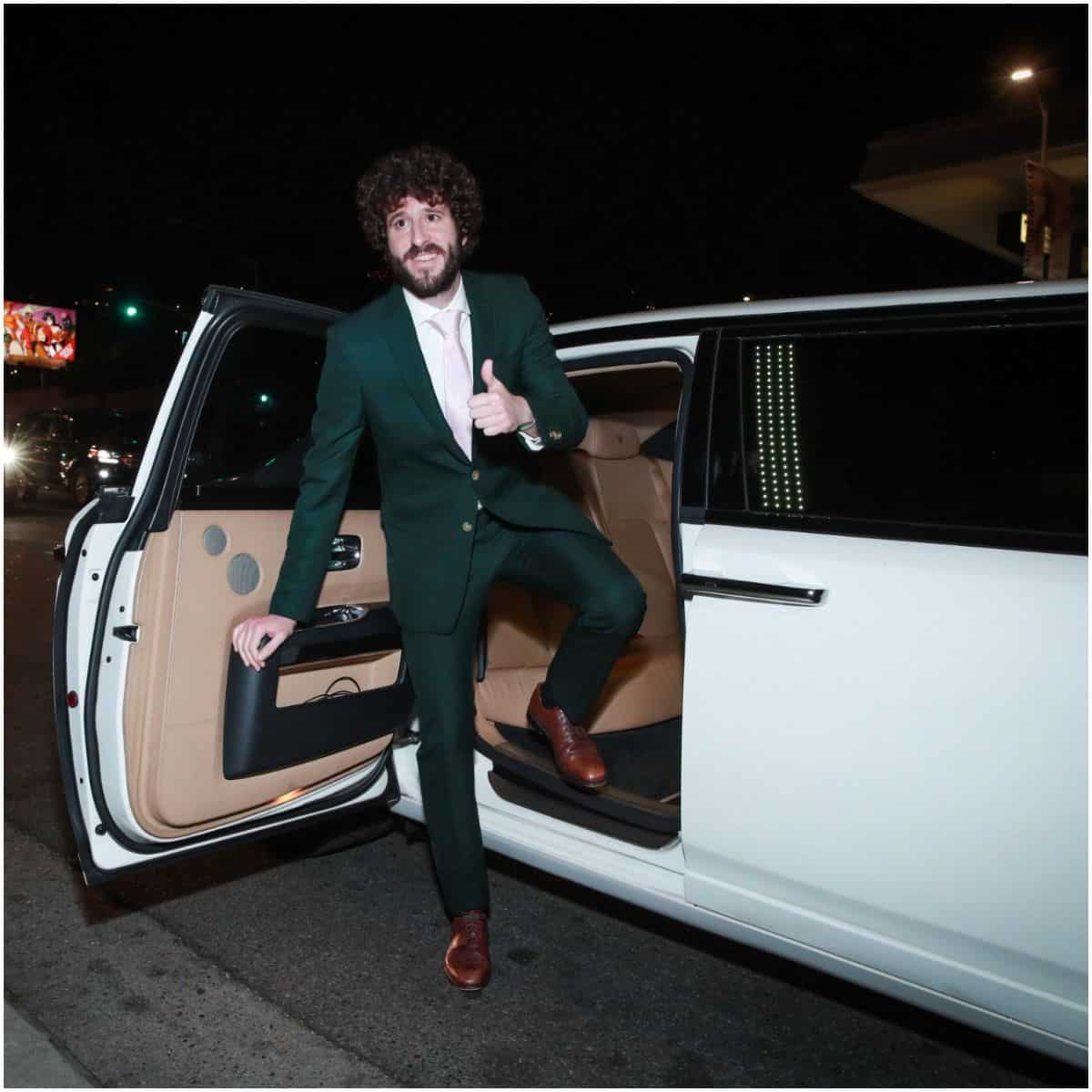 "I have never been more physically tired than after that first song of my first concert."
"I've always been very self-believing and felt I was destined for stardom."
"I'm pretty self-aware, and I am an embarrassingly flawed human being in a ton of ways."
READ MORE: Hitman Holla Net Worth
Trivia
He said that his musical inspirations are Childish Gambino, Snoop Dogg, A$AP Rocky, and J. Cole.
Lil Dicky – Net Worth
Burd earned most of his wealth from selling copies of his album and EP, ads on his YouTube channel, and from staring in the comedy show "Dave."
On YouTube, David has more than 2 billion views, meaning about $6 million in revenue before taxes.
In 2018, Burd bought a 2,162-square-foot cottage on Abbot Kinney Boulevard, LA, for $2.5 million.
Therefore, Lil Dicky has an estimated net worth of $10 million.
READ THIS NEXT: Who is Black Thought?