Hannibal Buress is an American actor, stand-up comedian, podcast host, and writer, who played Griff in the comedy movie Daddy's Home and Lincoln Rice in the TV series Broad City. In addition, Buress co-stars on Adult Swim's The Eric Andre Show since 2012.
Biography
He was born on February 4, 1983, in Chicago, Illinois, USA.
Hannibal attended Steinmetz College Prep. He said in an interview:
"I got in a lot of trouble in school, starting in seventh or eighth grade."
Buress went on to say:
"Constant joking in class and always wilding out. I had undiagnosed ADHD."
While attending college in Chicago, Hannibal started doing stand-up comedy.
From 2009 to 2010, he was a writer on Saturday Night Live.
On July 27, 2010, Buress released his first stand-up comedy album, titled – "My Name is Hannibal."
Since 2012, Hannibal has been a co-host on Adult Swim's The Eric Andre Show. The series is hosted by Eric Andre and co-hosted by Buress. Guest stars who appear throughout the show include:
Seth Rogen;
Tyler, the Creator;
Chris Jericho;
Pete Wentz;
James Van Der Beek;
Devendra Banhart;
Jack McBrayer;
Killer Mike;
Aubrey Peeples;
Wiz Khalifa;
Ryan Phillipe;
George Corpsegrinder Fisher;
Demi Lovato;
Dave Koz.
In 2012, Buress also released his second album, named – "Animal Furnace." Later that year, Buress has performed a set at the Secret Policeman's Ball at Radio City Music Hall in NYC.
From 2014 to 2019, he was featured on Comedy Central's Broad City.
In 2016, Buress was the voice of Ice in the video game, NBA 2K17.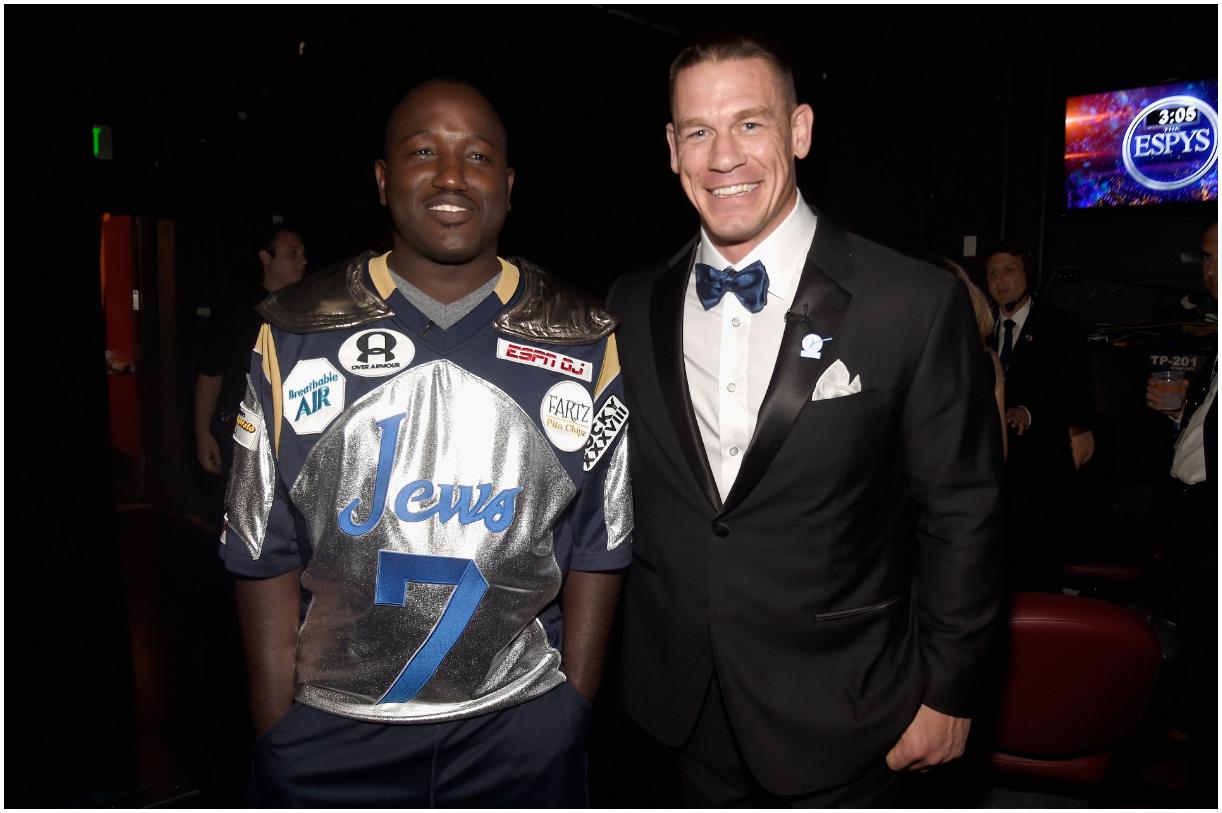 In October 2016, Hannibal started a podcast called Handsome Rambler.
In December 2017, he was arrested for disorderly intoxication after asking a Miami police officer to call him an Uber. The officer initially told Hannibal he was under arrest for trespassing, reported Miami Herald.
All the charges were later dropped. "In Florida, it's protected First Amendment speech to ask a police officer to call you an Uber," his attorney said in a statement. The attorney added: "It's certainly not a crime and when coming from a professional comedian it's actually quite funny."
In 2017, Burgess performed as Bill Meurer in The Disaster Artist, a biographical comedy film based on Tom Bissell and Greg Sestero's book of the same title. The film grossed over $29.8 million worldwide.
In the same year, he played Coach Wilson in the Marvel movie Spider-Man: Homecoming, a superhero film directed by Jon Watts.
Wife / Girlfriend
Hannibal Buress is not married. Also, there is no information regarding Buress' girlfriend. He once said:
"My girlfriend, she's in good shape. She gives me health tips sometimes, like, 'Hannibal, you're going to die.'"
Height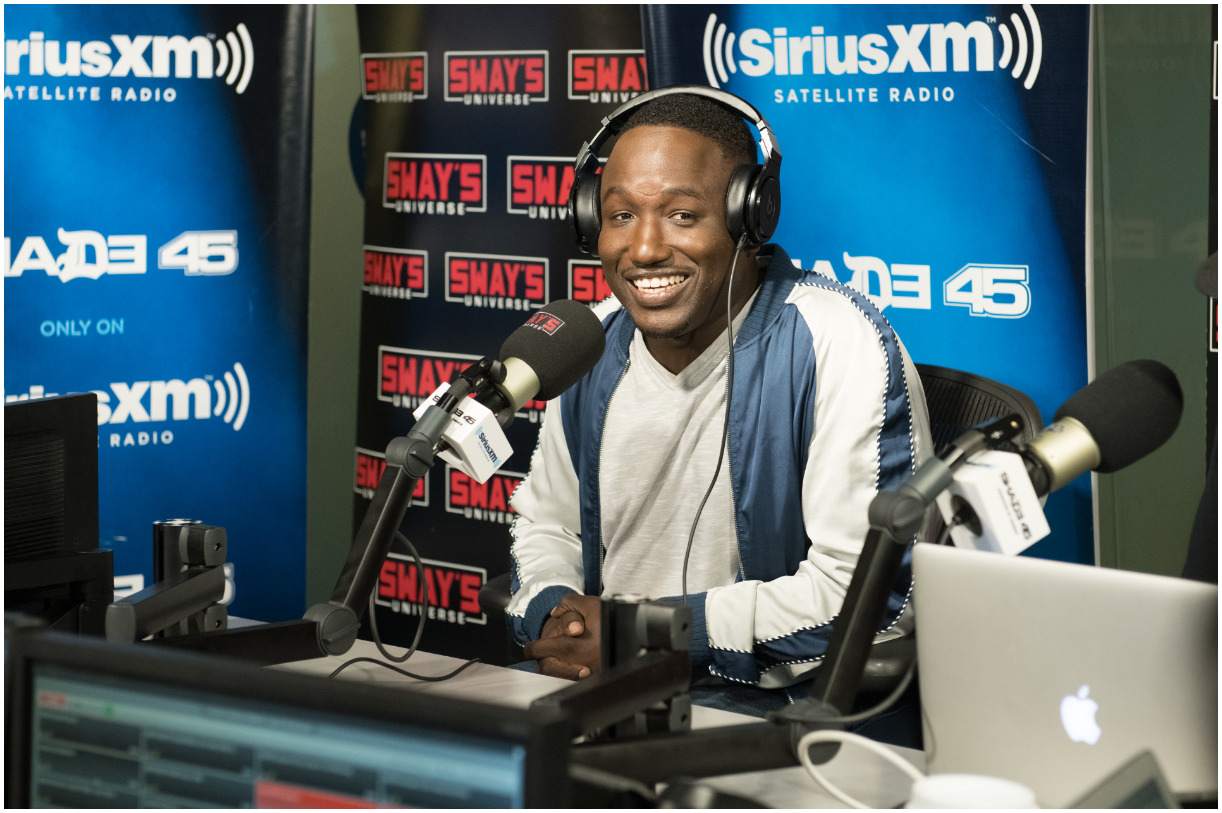 Buress is 5 ft 10 in (178 cm) tall.
Quotes
"I'm always surprised by the people who watch the Eric Andre Show."
"I'm bringing everybody to a place that they've never been before."
"I have to be honest, I've just played myself in every movie."
"I don't think I could ever be high on television because I would freak out about all the cameras."
"You don't have to run your ideas past anybody. You get to travel."
"I think people like to put certain labels on you because you don't talk really fast."
"I have a lot of respect for people who straight up write jokes."
"I haven't spent an extended time in Austin but Austin has some cool girls."
[While on the podcast WTF with Marc Maron] "When we got big, we moved to the living room."
READ MORE: Facts about John Hagee
Trivia
In September 2018, he had a martial arts retreats in Chiang Mai, Thailand. He said for Sharp Magazine:
"I picked this place Sumalee boxing gym. I'm a week into it."
Hannibal later added:
"It's heavy cardio, a lot of pad work. I'm still working on my roundhouse kick game."
In 2018, Bill Cosby was convicted of drugging and molesting Andrea Constand in 2004. In a 2014 standup show, Hannibal said – "Bill Cosby has the fuckin' smuggest old black man public persona that I hate." Buress also said: "You raped women, Bill Cosby, so that kind of brings you down a couple notches."
He made Variety magazine's Ten Comics to Watch in 2010 list in July 2010.
Hannibal is an atheist.
The comedian was named after Carthaginian General Hannibal Barca.
READ MORE: Franklin Graham Net Worth
Other famous comedians are John Mulaney and Supreme Patty.
Hannibal Buress – Net Worth
Buress earned most of his wealth from his stand-up comedy shows, selling his stand-up comedy albums, being a co-host on The Eric Andre Show, and performing in over 58 movies and TV shows, including – Broad City, Spider-Man: No Way Home, Home for the Weekend, and Justice League Action.
Hannibal has also appeared on Totally Biased with W. Kamau Bell, The Late Late Show with Craig Ferguson, Jimmy Kimmel Live!, Lopez Tonight, Late Show with David Letterman, Russell Howard's Good News, The Tonight Show Starring Jimmy Fallon, and Late Night with Jimmy Fallon.
Therefore, stand-up comedian Hannibal Buress has an estimated net worth of $6 million.
READ THIS NEXT: Who is John MacArthur's wife?