Malina Weissman is an American actress who appeared in the film Nine Lives. Weissman was also cast in the lead role of the TV show A Series of Unfortunate Events.
Moreover, she played young April O'Neil in Teenage Mutant Ninja Turtles.
Biography
She was born on March 12, 2003, in New York City, New York, USA.
Malina started modeling at eight years old. She worked with big-time brands, such as H&M, DKNY, Benetton, Levi's, Ralph Lauren, and Calvin Klein.
Teenage Mutant Ninja Turtles
In 2014, Weissman made her film debut as the younger version of Megan Fox's character in – "Teenage Mutant Ninja Turtles," a superhero film that is based on the fictional superhero team of the same name.
It had become the highest-grossing film of the series after it earned over $493 million in the US and worldwide.
The film was written by Evan Daugherty, André Nemec, and Josh Appelbaum, and directed by Jonathan Liebesman.
Other stars in the film are:
Tony Shalhoub;
Johnny Knoxville;
Tohoru Masamune;
Alan Ritchson;
Pete Ploszek;
Jeremy Howard;
Noel Fisher;
Abby Elliott;
Danny Woodburn;
William Fichtner;
Will Arnett;
Megan Fox.
It is the first in the reboot series and the 5th film in the Teenage Mutant Ninja Turtles film series.
Supergirl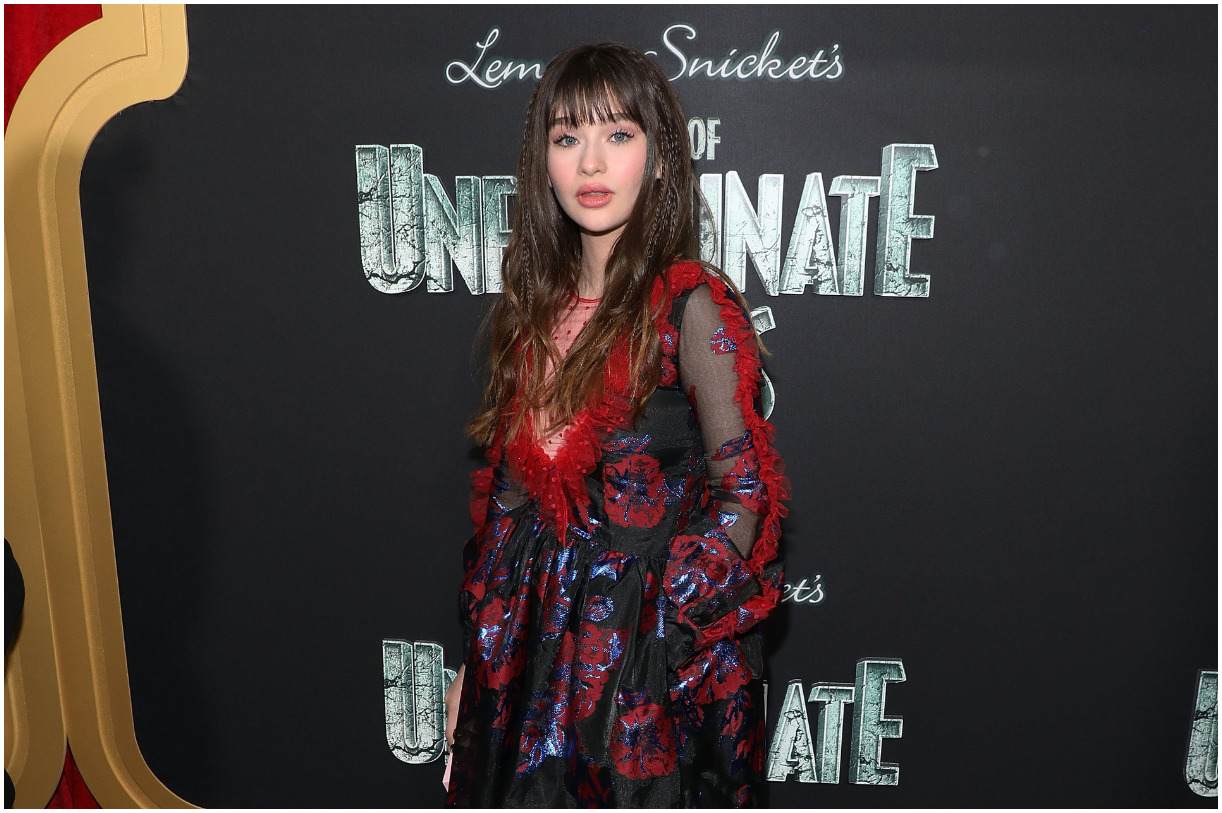 In 2015, she appeared in Supergirl as a young Kara Zor-El, played as an adult by Melissa Benoist.
Supergirl is an American superhero TV series that is based on the DC Comics character Supergirl, created by Al Plastino and Otto Binder.
The series is the 3rd series set in the Arrowverse, sharing continuity with the other TV series of the franchise. It was developed by Andrew Kreisberg, Greg Berlanti, and Ali Adler.
Nine Lives
In 2016, Weissman played Rebecca Brand in Nine Lives, a comedy film that was panned by critics, who called it unfunny and unoriginal. It grossed more than $57 million. The film was released by EuropaCorp on August 5, 2016.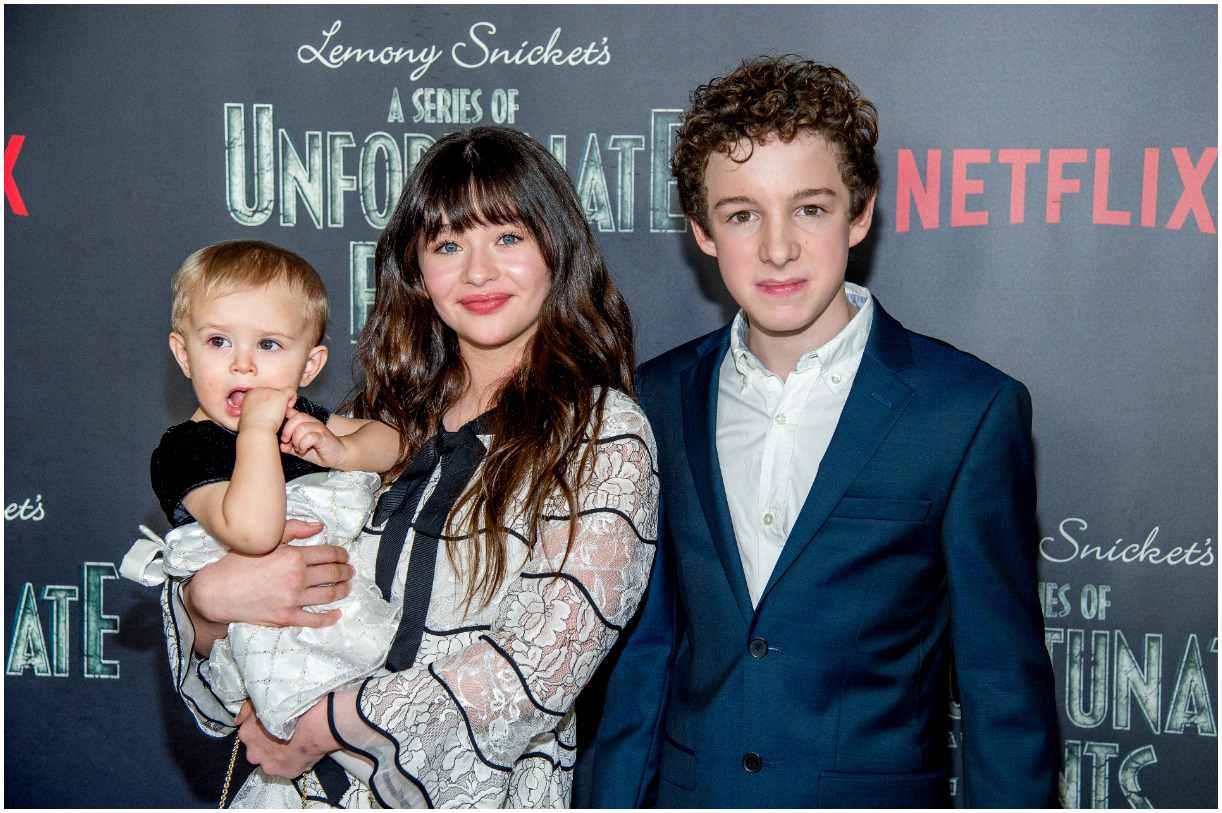 The plot follows a workaholic father who has his mind trapped inside his daughter's new cat.
It is an international co-production between France and China. Other stars in the film are:
Christopher Walken;
Cheryl Hines;
Robbie Amell;
Jennifer Garner;
Kevin Spacey.
Nine Lives was written by Ben Shiffrin, Dan Antoniazzi, Caleb Wilson, Matt R. Allen, and Gwyn Lurie, and directed by Barry Sonnenfeld.
Thirsty
In 2016, Malina performed as the Girl in Pink in the film Thirsty.
A Series of Unfortunate Events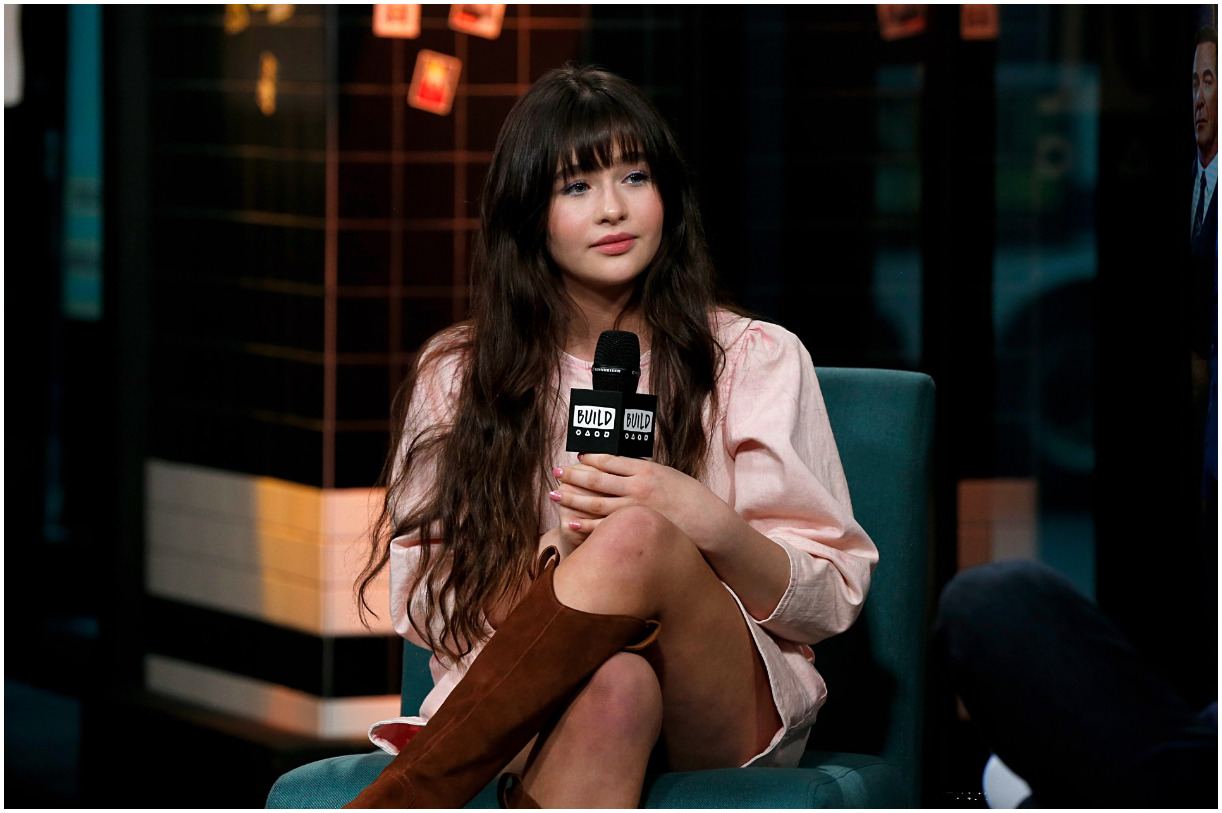 From 2017 until 2019, she starred as Violet Baudelaire in the Netflix series – "A Series of Unfortunate Events." Other stars performing in the series are:
Dylan Kingwell;
Avi Lake;
Lucy Punch;
Presley Smith;
K. Todd Freeman;
Louis Hynes;
Patrick Warburton;
Neil Patrick Harris.
It is based on Lemony Snicket's children's novel series of the same name. Also, the series was developed by Barry Sonnenfeld and Mark Hudis.
Boyfriend
In the present day, she is not known to be dating anybody.
READ MORE: Renee Lawless Net Worth
Height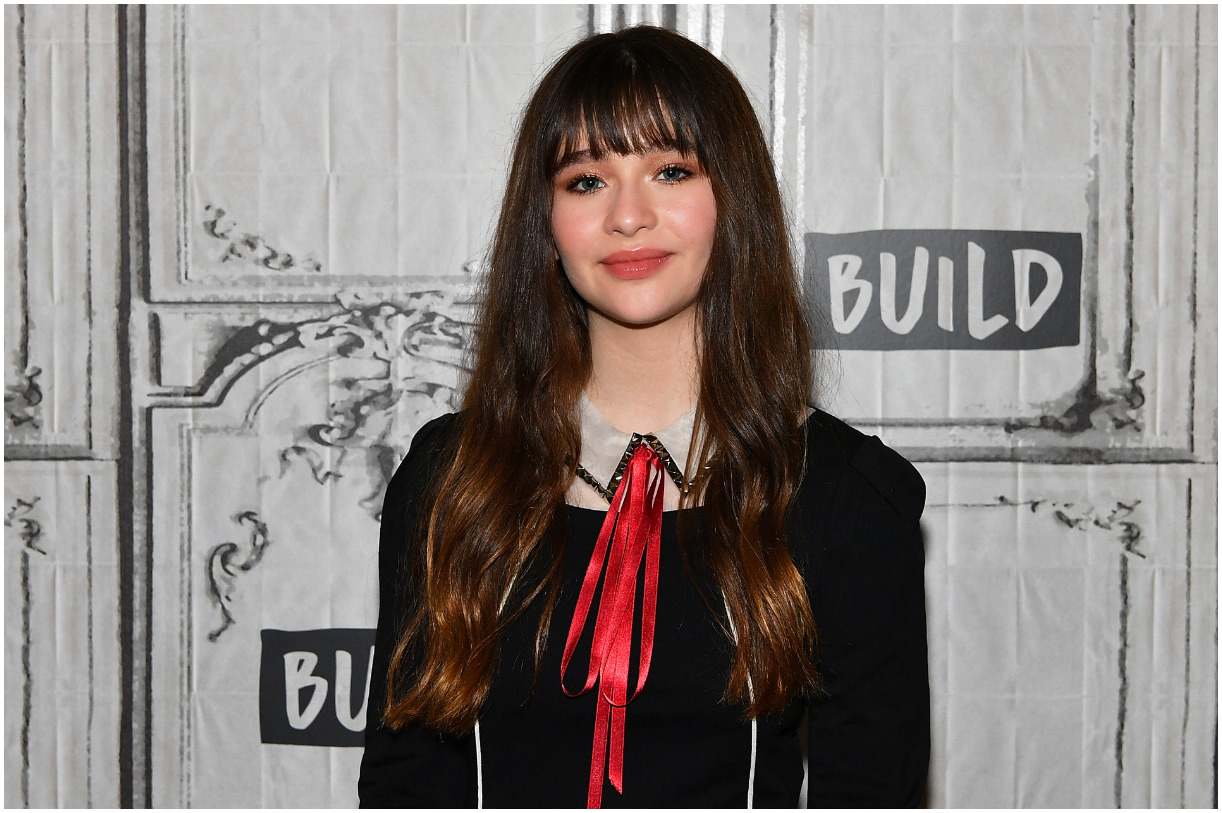 Malina is 5′ 4″ (1.63 m) tall.
Quotes
"The best advice is to always stay calm and have positive thoughts, even during a storm."
"If I could work with anyone, alive or dead, I would like to work with Audrey Hepburn."
"The first day was my favorite, and then the second day, the dress started to get a little annoying, but the first day of it was such fun."
"I could never leave the house without a mini backpack. Even if it's empty, I always bring it with me just in case."
READ MORE: Who is Parminder Nagra?
Trivia
Her sister, Ayla Weissman, is a popular Instagram model who is best known for posting selfies, lifestyle, and fashion photos, to her eponymous account.
She speaks fluent German, Spanish, and English.
When asked about how it's like to grow up in the entertainment industry, she responded:
"I think that there are definitely parts of me that have definitely matured faster, yes."
Malina went on to say:
"When on set I am constantly working with adults rather than always being surrounded by people my own age."
Weissman later added:
"But, at the same time when I am not on set, I still go to school every day and spend time with my friends."
Weissman has appeared in commercials for:
My Little Pony;
Purell;
Maybelline;
ACT mouthwash.
When asked if she read the books for A Series of Unfortunate Events, Malina said:
"I read them a long time ago, but I definitely had to reread them once I found out about the show. I kind of forgot what everything was."
READ MORE: Who is Dean Norris' wife?
Malina Weissman – Net Worth
Weissman earned most of her wealth from modeling (some of the brands she has worked with are – Calvin Klein, H&M, Ralph Lauren, Benetton, DKNY, and Levi's), commercials (she has worked with – Maybelline, My Little Pony, ACT mouthwash, and Purell), and appearing in 11 movies and TV series.
Malina is best known for her roles as – young Kara Zor-El in Supergirl, young April O'Neil in Teenage Mutant Ninja Turtles, and Violet Baudelaire in the Netflix series A Series of Unfortunate Events. She also appeared in Thirsty and Difficult People.
Therefore, actress Malina Weissman has an estimated net worth of $5 million.
READ THIS NEXT: Is Laura Haddock married?
References

https://www.popsugar.co.uk/celebrity/Series-Unfortunate-Events-Kids-Interview
https://www.digitalspy.com/tv/ustv/a781434/supergirl-actress-malina-weissman-joins
https://www.elitedaily.com/p/a-series-of-unfortunate-events-star-malina-weissman