Dean Norris (birth name – Dean Joseph Norris) is an American actor who was cast as James Rennie on the series – "Under the Dome." Dean is best known for his role as DEA Agent Hank Schrader on the AMC show – "Breaking Bad."
Biography
He was born on April 8, 1963, in South Bend, Indiana, USA.
His parents are Rosemarie (Lacay) Norris (1934-2012) and Jack Norris (1930-2008).
His father had German, Irish, and English ancestry, while his mother was born in South Bend to Hungarian immigrants.
Dean was the valedictorian of his graduating class (1981) at Clay High School.
He once said about his time in high school:
"I earned a black belt when I was in high school. And I did a lot of boxing and full contact karate in college."
While in high school, Norris was a member of Beyond Our Control, an American youth-produced TV series that aired for 19 seasons.
In 1985, Dean majored in social studies at Harvard. During an interview, Norris confessed:
"Neither of my parents went to college, and I ended up getting into Harvard and was the first person in my family that went to college and it happened to be Harvard."
In addition, Dean attended the Royal Academy of Dramatic Art for one year.
He began appearing in TV series in the late '80s. The actor was quickly typecast into the role of a military official or police officer.
In 1988, he appeared in "Without Limits," a biographical sports film that follows the relationship between record-breaking distance runner Steve Prefontaine and his coach. The movie was directed and written by Robert Towne.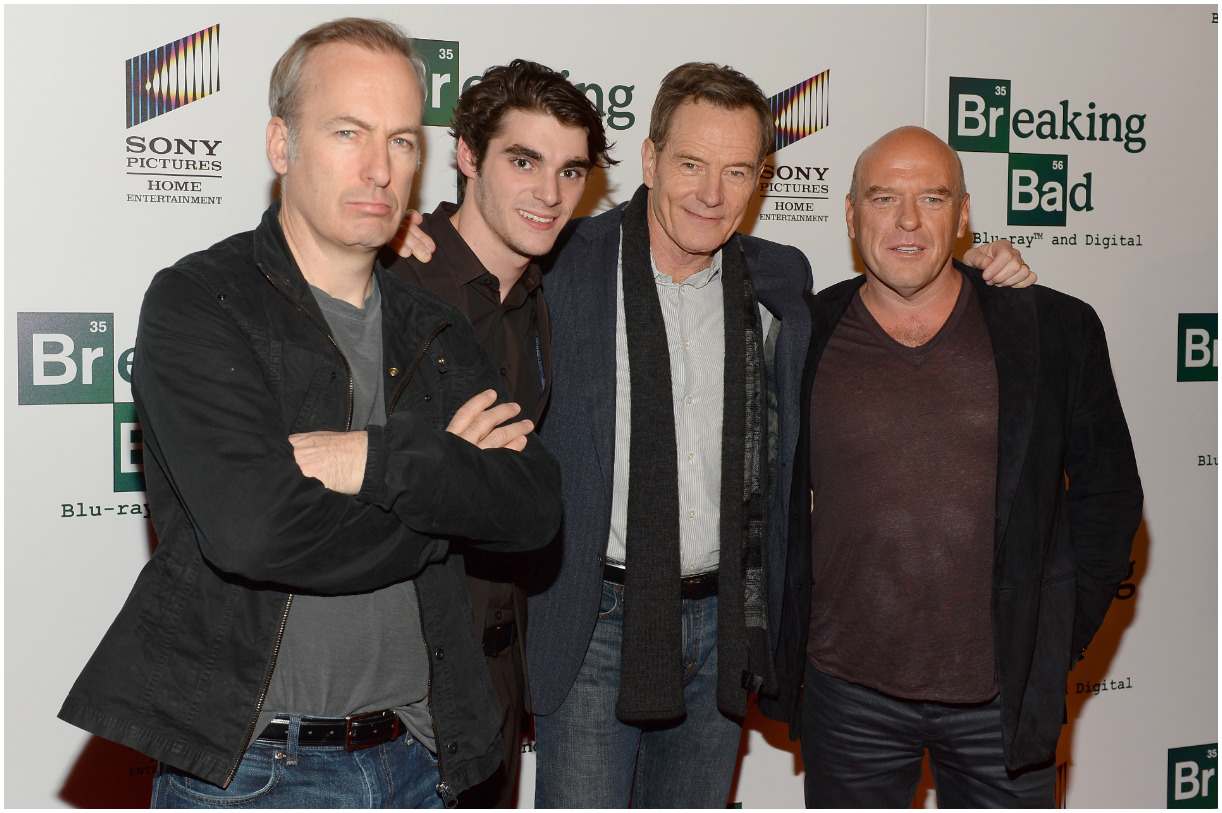 His big break came in 1989 with a role in Lethal Weapon 2 alongside Danny Glover and Mel Gibson.
In 2003, Norris performed in – "Tremors: The Series," a TV show spun-off from the Tremors franchise.
Breaking Bad
In 2008, he was cast as DEA agent Hank Schrader on "Breaking Bad," an American drama TV series produced by Vince Gilligan. "Breaking Bad" aired on AMC from January 20, 2008, to September 29, 2013.
Dean's performance and his character development throughout the television series have been critically acclaimed.
During an interview, Norris confirmed that he asked if his character, DEA agent Schrader, could die in the first half of the final season of the series. He explained:
"I said, 'Would it be interesting if Hank died in the first eight?' They said, 'No, we kind of need you for the last eight. We've been building that up for the last five years' … Obviously, I'm glad that they did."
In 2011, Dean was nominated for a Saturn Award for Best Supporting Actor on Television for playing in the series.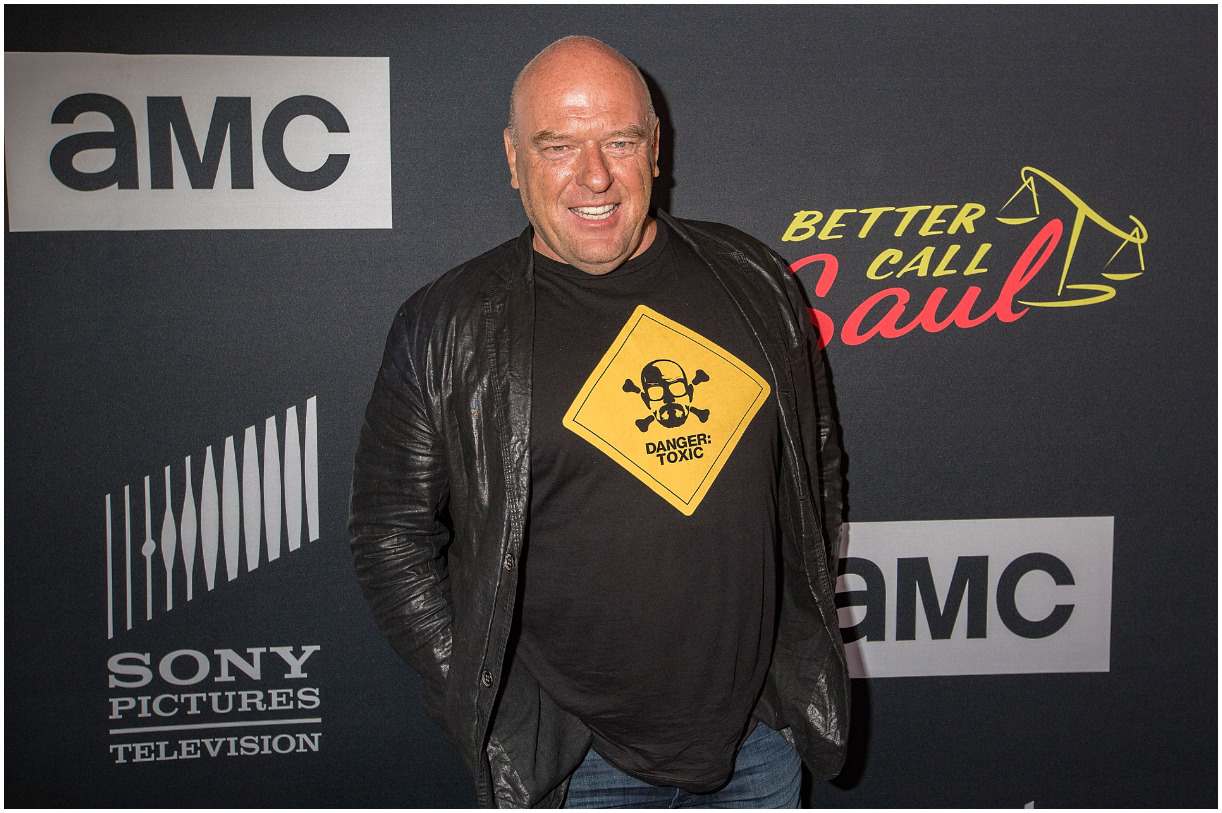 Breaking Bad received many awards, including:
four Television Critics Association Awards;
two Critics' Choice Awards;
two Peabody Awards;
two Golden Globe Awards;
eight Satellite Awards;
16 Primetime Emmy Awards.
On his final episode of the TV series, Dean said:
"I've been killed before, but not a character that I played for so long and gotten to know, and got inside his skin."
Norris went on to say:
"When we filmed it, it was just sad, because it was saying not only goodbye to that character, but it was saying goodbye to Bryan Cranston and Vince Gilligan and the whole show."
Under the Dome
In 2013, Dean starred in "Under the Dome," a drama TV series based on Stephen King's 2009 novel of the same name. Brian K. Vaughan developed the series. Under the Dome ended on September 10, 2015.
In 2014, Norris played on "Men, Women & Children." The film earned $1,534,627 internationally and $705,908 in the US. In this movie, he played a single father with a troubled son. Dean said about his role on Men, Women & Children:
"A big part in the reason for doing this movie was because he is very much not a tough guy."
Claws
Starting June 2017, Norris plays mob boss Clay "Uncle Daddy" Husser in the television series – "Claws." On July 2, 2018, the series was renewed for a third season.
READ MORE: Erin Murphy & Darren Dunckel
Schraderbräu Beer
His character in Breaking Bad – Hank – has a hobby to homebrew his own beer, which he calls "Schraderbräu."
In 2019, the American actor announced that his company had signed a licensing agreement with Sony Pictures Consumer Products to produce Schraderbräu Beer. The beer will be produced at Figueroa Mountain Brewing Co.
Norris declared:
"It's been a dream come true to collaborate with Sony Pictures and Figueroa Mountain to bring to the public a product I've been passionate about for quite a while."
In a different interview, Dean said:
"I took an interest in home brewing years ago when I learned it was going to be Hank's hobby in the show."
Wife
Dean Norris married Bridget Sorenson in April 2001.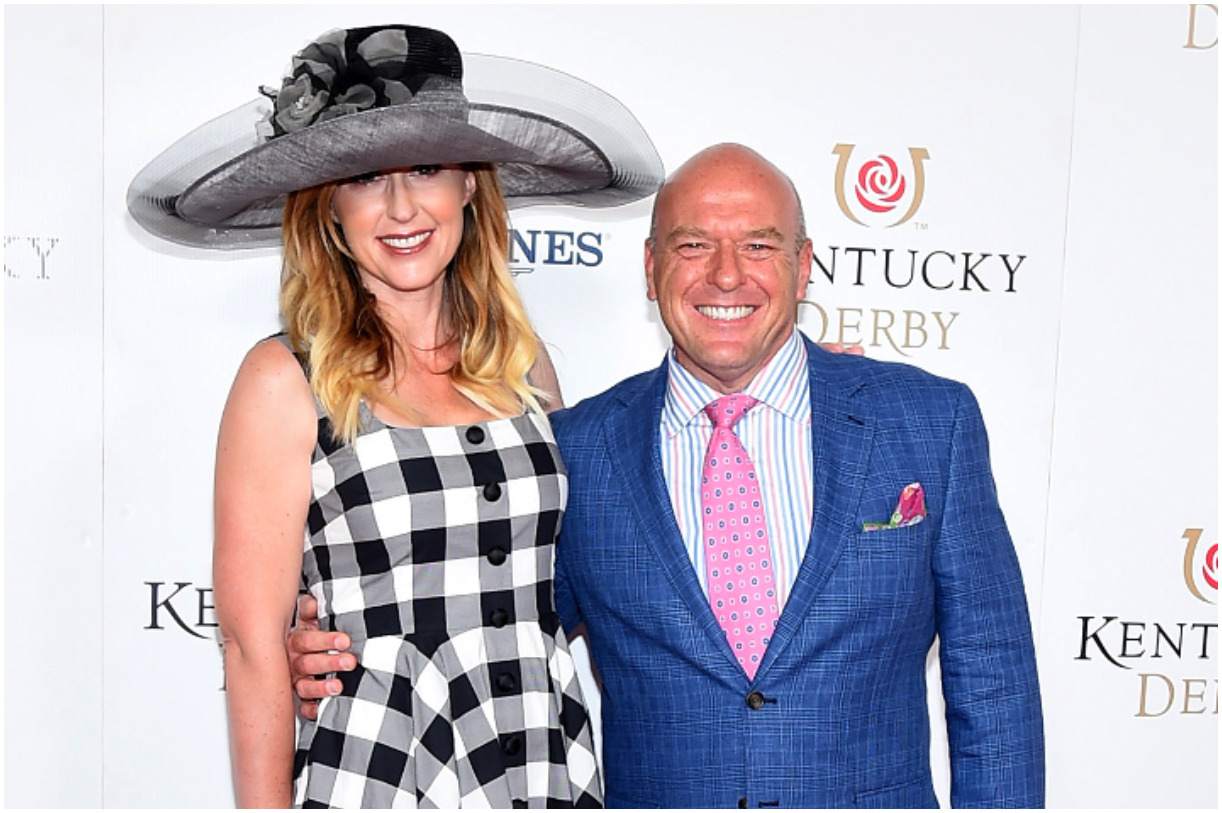 In 2018, the two opened the Norris Performing Arts Center in Murrieta.
Children
The couple has five children.
Height
Norris is 5′ 7″ (1.7 m) tall.
READ MORE: Lee Van Cleef Biography
Quotes
"My dad's era believed that there was something noble in being a good guy."
"Look, we're in the time of the anti-hero."
"When I was in college, I did a lot of comedy."
"Actors like to play bad guys because they're more fun. They also win more awards."
"For an actor, playing one character and transitioning to a completely different one is a dream come true."
"There are good things about profiling, and there are bad things about profiling, but you focus your attention and your limited resources on the most likely subjects."
"I play DEA, CIA, FBI, LAPD; I got 'em all."
"I think actors who take things too far are funny."
"If you force yourself to smile, within a couple minutes, you feel happy."
READ THIS NEXT: Vicki Lawrence Net Worth
Trivia
Norris has created a few videos parodying his cop persona.
Dean Norris – Net Worth
Norris earned most of his wealth from appearing in over 171 movies and TV shows, including – Under the Dome, Nip/Tuck, True Blood, The X-Files, Lost, Little Miss Sunshine, Better Call Saul, The Firm, Breaking Bad, Starship Troopers, Gattaca, Lethal Weapon 2, Terminator 2, and Total Recall.
In addition, Dean has a company that sells beer.
Therefore, actor Dean Norris has an estimated net worth of $6 million.
Featured image source – © Guliver / Getty Images.
READ THIS NEXT: Kate del Castillo Biography
References

https://www.charlotteobserver.com/entertainment/
https://www.esquire.com/dean-norris-interview/
https://www.amc.comqa-dean-norris-hank-schrader
https://www.npr.org/2013/dean-norris-breaking-out