What is Aaron Phypers' net worth?
Introduction
Aaron Phypers is an American who has appeared in the television documentary series Air Emergency as well as in the short film The Leap (2011).
But, Aaron is best known for marrying actress Denise Richards in September 2018 and being the ex-husband of Desperate Housewives star Nicollette Sheridan.
Biography
He was born on September 16, 1972, as Aaron William Cameron.
Phypers attended California State University, a public university system in California.
In 2009, he appeared in the documentary Air Emergency, which included reenactments of real-life air disasters. In the same year, he was cast in the short drama – The Curiosity of Penny Parker.
In 2011, Aaron had a part in the short film The Leap.
The Real Housewives of Beverly Hills
It is an American reality TV series that premiered on October 14, 2010, on Bravo. The success of the television show has resulted in the conception of the spin-off Vanderpump Rules.
In 2019, Phypers made appearances on Bravo's The Real Housewives of Beverly Hills.
Clinic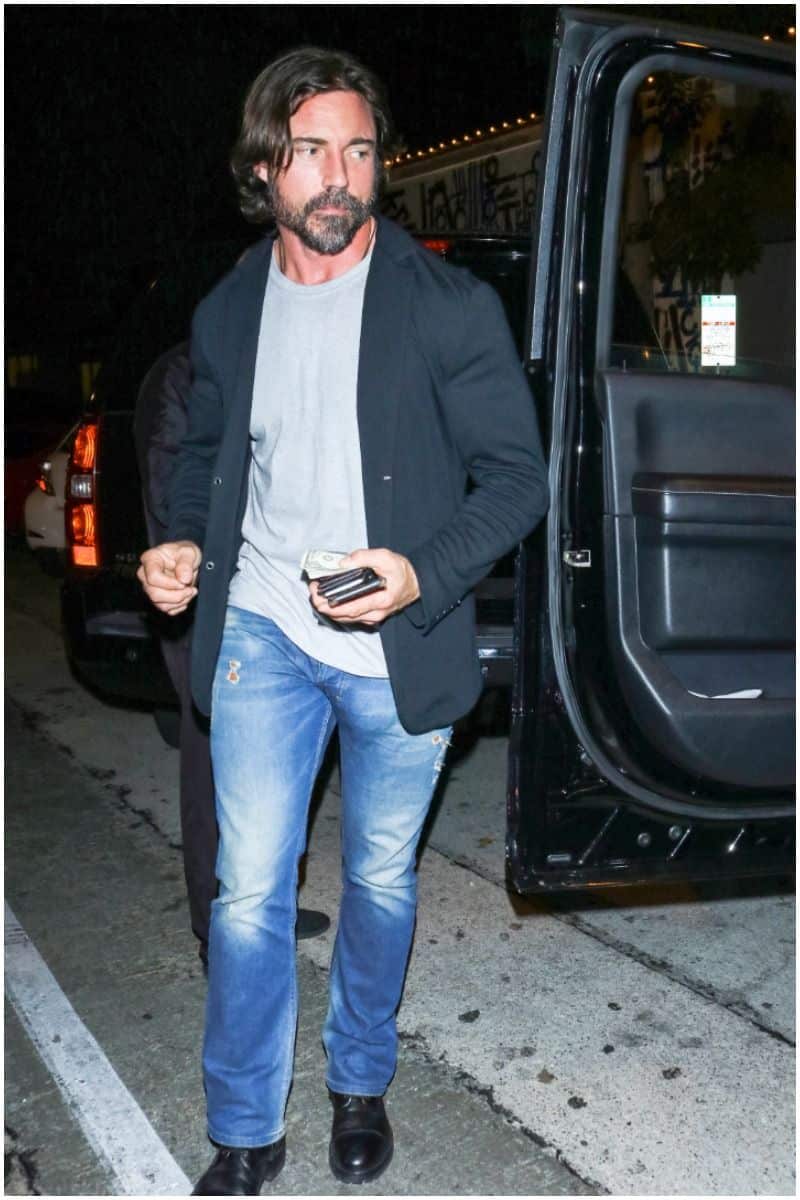 He runs a healing center named – "Quantum 360" in Malibu, California. On its official website, the clinic is described as a:
"state-of-the-art healing center designed to foster optimal health in mind-body-spirit."
Quantum 360 uses frequencies from Quantum Energy Field to amplify healing capabilities and accelerate healing.
Note – Quantum energy healing is a technique that is used for:
healing burns;
healing injuries;
improving skin vitality;
reducing back pain;
reducing muscle aches;
realigning structure;
balancing organs.
This is possible since, according to quantum physics, we are part of an invisible field of energy that responds to our feelings and our thoughts.
His current wife, Denise Richards, said on RHOBH about Aaron's healing method:
"It's light and sound therapy. How he described what is going on is Ella Fitzgerald sings and breaks glass, right? The frequency breaks that."
Wife
On December 12, 2015, Aaron Phypers married Nicollette Sheridan, an English-American producer, writer, and actress, who, in 1990, was chosen by People magazine as one of the 50 Most Beautiful People in the world. Sheridan began her career as a fashion model.
In July 2016, Nicollette filed for divorce, citing irreconcilable differences as the main reason for the demise of the marriage.
According to court documents:
"The Court finds that [Phypers] and [Sheridan] have waived any right to receive spousal support from the other at any time, whether temporary or permanent or post-judgment."
Moreover, the former couple is ordered not to provide or release audio or tape recordings regarding each other to the media.
They officially divorced on August 17, 2018.
Second Wife
Aaron began dating Denise Richards in September 2017. They met at the healing center owned by Phypers.
"I met him at his center doing DNA repair, anti-aging, and that sort of thing," Denise explained. She added: "We've been inseparable ever since."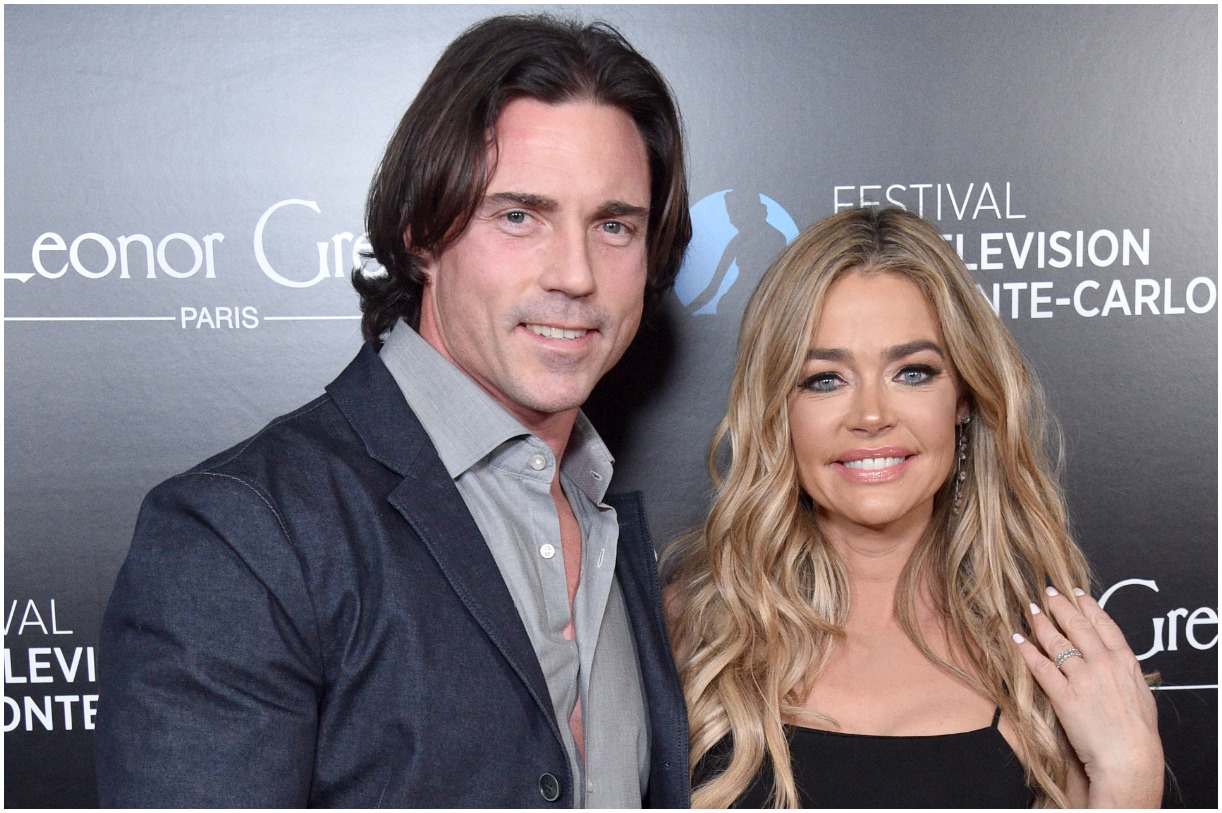 Note – Denise is an American former fashion model and actress who played Pierce Brosnan's love interest in the Bond film – "The World is Not Enough." Richards also starred in the following movies and TV series:
The Bold and the Beautiful;
Twisted;
Blue Mountain State;
Madea's Witness Protection;
Undercover Brother.
From 2002 to 2005, Denise was married to Charlie Sheen.
READ MORE: Bio of Shelley Morrison
Aaron and Denise got married in Malibu, California, on September 8, 2018. Interestingly, the couple only confirmed that they were engaged just the day before the wedding.
During an interview, Denise revealed that she organized her wedding in less than 48 hours. She said:
"I didn't know the date… we were trying to figure that out. And then the 8th is a very significant number for him. He says it means infinity, so we just decided, 'You know what, we don't want to wait, and let's just do it.'"
The guest list to the wedding included:
Jeremy O'Connell;
Rebecca Romijn;
Camille Grammer;
Lisa Vanderpump.
Richards and Phypers decided to get married on September 8, partly based on the numbers.
Aaron told Denise:
"So in numerology, to add it all up, it's infinity: eight."
The wedding was videotaped for The Real Housewives of Beverly Hills series.
READ MORE: T.J. Miller Net Worth
Children
Currently, the couple has no children together.
However, Richards has two daughters with Charlie Sheen, named Lola and Sam. In addition, Denise adopted Eloise Joni Richards in 2011.
In August 2019, Denise said that she is open to having a 4th child now that she's married to Aaron.
She declared:
"I always saw myself with a large family. Never say never."
Height
Phypers is 6′ 2″ tall.
READ MORE: Bio of Sandra Dee
Trivia
During the "Real Housewives Of Beverly Hills" series, Denise revealed that Aaron is well-endowed.
Richards said:
"I never took a f#####g ruler to it, but he does have a big p###s and I've seen some p#####s in my life, and I will say he has the biggest p###s I've ever been with."
Aaron Phypers – Net Worth
Aaron earned most of his wealth from his healing center – "Quantum 360."
In addition, he earned some money from working as an actor.
He appeared in The Leap (2011), Air Emergency (2009), The Curiosity of Penny Parker (2009), and Real Housewives Of Beverly Hills (2019).
Therefore, Aaron Phypers has an estimated net worth of $7 million.
READ THIS NEXT: Johnny Yong Bosch Net Worth
References

https://people.com/tv/nicollette-sheridan-aaron-phypers-divorce
https://www.etonline.com/nicollette-sheridan-finalizes-divorce-aaron-phypers
https://www.bravotv.com/denise-richards-officially-marries-aaron-phypers