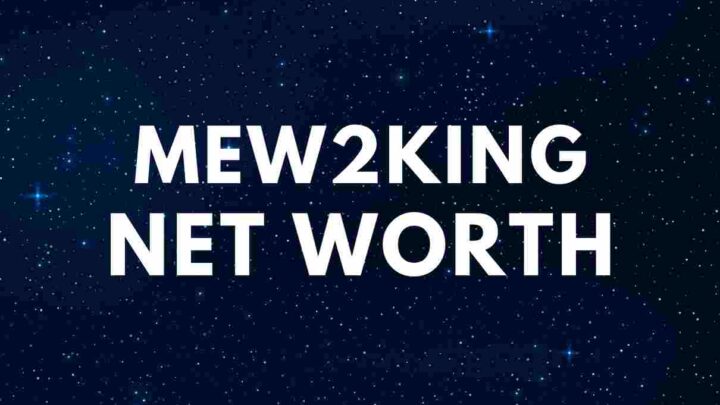 Mew2King, whose real name is Jason Zimmerman, is an American streamer who is regarded by some as the greatest overall Smash Bros. player of all time.
Biography
He was born on February 5, 1989, in Cinnaminson Township, New Jersey, USA.
As a child, Zimmerman was diagnosed with Asperger's syndrome, a form of Autism Spectrum Disorder that affects communication and socialization skills.
"I have mild Aspergers, OCD (obsessive-compulsive disorder), ADHD (I was hyperactive most of my life and sometimes still am, and attention deficit disorder, or at least I used to a long time ago," Zimmerman said in a Reddit AMA.
In 2005, Jason participated in his first tournament for Super Smash Bros. Melee.
"Since the age of four, I've been obsessed with Nintendo," he told Nintendo Life. "I beat Super Mario Bros. at age 5."
In 2007, he graduated from Cinnaminson High School. In the same year, Zimmerman reached ninth place at EVO World.
Empire Arcadia
In 2009, Jason signed with e-sports team Empire Arcadia. "One of the benefits of being in Empire Arcadia is the industry, mainstream and social media contacts you open yourself up to," Zimmerman said in an interview.
In 2010, Zimmerman and ADHD were banned from the MLG Brawl finals for "intentional forfeiting or conspiring to manipulate Rankings or Brackets."
"While I did offer to give him 300 dollars as a token as friendship because he had previously split with me when I was 2nd/3rd numerous tournaments in the past, it was not an intentional forfeit, rofl," ADHD explained later.
On April 23, 2014, Jason started his youtube channel.
In early 2015, Zimmerman left Empire Arcadia since he "wasn't paid on time." Jason also said: "I consider myself a very nice person, but even I have my limits on patience and fairness."
In April 2015, Mew2King became a member of the professional esports team COGnitive Gaming. He left the team in early April 2016.
On April 17, 2016, he inked a deal with Echo Fox, an American esports organization founded by former basketball player Rick Fox.
"Jason is the highest-grossing player in Super Smash Bros. history, but more importantly, he has been a pioneer and innovator in the sport, exemplifying the commitment to excellence we look for in an Echo Fox athlete," Rick Fox declared.
In 2019, Jason was included in the Forbes 30 Under 30 "Games" List.
In January 2020, Zimmerman left Echo Fox. Note – the team officially disbanded in November 2019.
READ MORE: Who is Manny MUA's boyfriend?
Girlfriend
There is no information about Mew2King's girlfriend.
In 2009, a photo of Jason getting kissed by Amber Scheurer at a Super Smash Bros went viral.
On July 4, 2020, Zimmerman detailed in a YouTube video that he "was circumcised very badly, very badly as an infant to the point that it's pretty much impossible or extremely, and I mean extremely difficult to feel pleasure, orgasm, or any of that stuff."
In addition, Jason explained that this condition has contributed to "90 percent" of his suicidal thoughts and depression.
Quotes
"I've been 'rocking' since I was an infant. It's always been a part of me since my youngest memories."
"I stress about money too much, which is why I still need to do tournaments and don't stream a crap load."
"I get discouraged/depressed easily unless other things in my life are already going smoothly, then I don't care."
READ MORE: SonicFox Net Worth
Trivia
He is considered one of the "Five Gods" of Melee, along with:
Kevin "PPMD" Nanney;
Adam "Armada" Lindgren;
Juan "Hungrybox" Debiedma.
Mew2King – Net Worth
Zimmerman earned most of his wealth from participating in esports tournaments (over 280k), streaming on Twitch, sponsors (from 2011 to 2014, Jason was sponsored by CLASH Tournaments), and ads on YouTube.
Jason is also a co-owner of Most Valuable Gaming, a video game tournament organizing company. Therefore, Mew2King has an estimated net worth of $0.2 million.
READ THIS NEXT: Who is Jordan "n0thing" Gilbert?