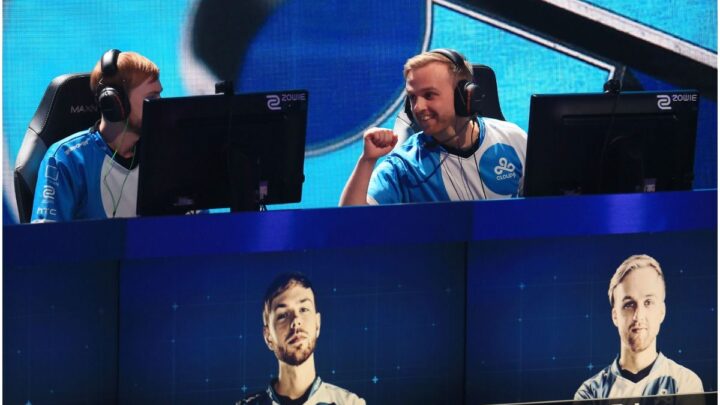 Jordan "n0thing" Gilbert is a professional CS:GO player who played as a rifler/lurker for Cloud9.
Biography
He was born on October 25, 1990, in the USA.
At age 10, Gilbert already won his first LAN tournament.
In March 2008, he joined the premier gaming organization Evil Geniuses. Later that year, Jordan was nominated as the Best Newcomer from the North American region.
On March 4, 2011, he started his YouTube channel, where he typically uploads counter-strike content.
In 2012, Gilbert left Evil Geniuses.
From 2013 to 2014, Jordan was part of the esports organization Complexity Gaming.
Cloud9
In August 2014, CompLexity Gaming was acquired by Cloud9.
In May 2015, he appeared on Joe Rogan's podcast. "I think what we'll be seeing in 5-10 years is pretty similar to what there is now, just slightly better production and better treatment of the players at events," Jordon told Rogan about the future of esports.
In 2016, Gilbert became a Co-Founder & Board Member of Counter-Strike Professional Players'​ Association, a player-driven organization responsible for protecting the interests and rights of professional Counter-Strike players.
In October 2016, he won with Cloud9 ESL Pro League Season 4.
In August 2017, Cloud9 replaced Jordan and Shroud on their starting roster with Tarik "tarik" Celik and William "RUSH" Wierzba.
"These two people changed my life, and I love them for that. I hope to compete with you guys someway or another, one day," Jake "⁠Stewie2K⁠" Yip (their teammate at the time) said in a TwitLonger.
"I'm not really sure I want to compete again, but I really do at the same time," Jordan said in a December 2017 interview. He added: "Right now, I'm still under contract with Cloud9, and they have given me great support."
Since stepping down from Cloud9's roster, Gilbert with Sean '[email protected]' Gares and Michael 'shroud' Grzesiek played under the Old Guys Club name. "That's why we call Shroud one of the best aimers of all time," Jordan detailed about Shroud's refined arm movements. "Because his movements with his arm are so accurate that not many people have that level of accuracy."
From 2018 to 2019, Gilbert was part of Complexity Gaming. In March 2019, Jordan was replaced by Hunter "⁠SicK⁠" Mims.
In October 2019, CS:GO released a new weapon skin case, called – "The Flash Out Tec-9." The skin is based on Jordan's Flashbang dance. "Regarding dance lessons with Jordan (n0thing)," says the skin's description.
READ MORE: Who is FouseyTube's girlfriend?
Wife
In August 2019, Jordan got engaged to his girlfriend, Truth.
"I asked Truth to marry me, and she said yes! I chose to do it under the Arbor her grandfather built when she was a kid," Gilbert said on Instagram.
They got married on December 31, 2019. "Today is our anniversary," Truth posted on Instagram in December 2020. "I love that it's just before the new year because not only do I get to reflect on the year as a whole, I get to reflect on our year of marriage."
Quotes
"It takes a certain mindset to realise that there's gonna be a lot of supporters and a lot haters."
"One of the toughest things in North America is the weak mentalities across the scene."
READ MORE: Manny MUA Net Worth
Jordan "n0thing" Gilbert – Net Worth
Gilbert earned most of his wealth from being part of esports organizations Cloud9 and Evil Geniuses.
Jordan has released a CS:GO course with over 50 videos called – "Counter-Strike: Global Offensive — Play Like a Pro." He said that the course outlined his "journey to pro, setting up configs, gun control/mechanics, movement, positioning, early/mid/late round play, and overall philosophies for approaching the competitive scene."
Gilbert also makes money from streaming on Twitch (over 651k followers) and ads on YouTube. Some of his sponsors are GameFuel and cs.money. Therefore, professional CS:GO player Jordan "n0thing" Gilbert has an estimated net worth of $1 million.
Featured image source – © Guliver / Getty Images.
READ THIS NEXT: Who is SonicFox?