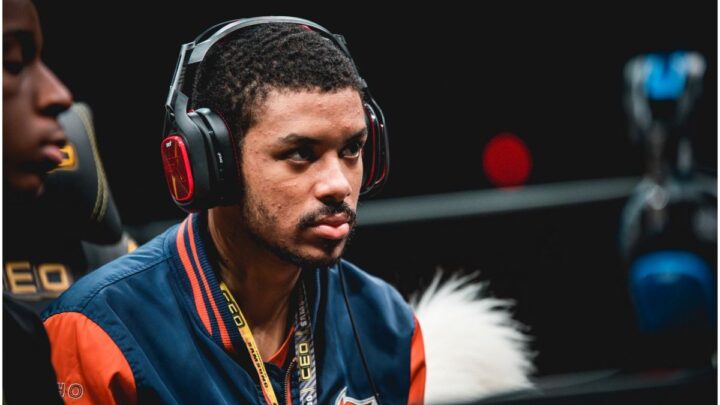 SonicFox, whose real name is Dominique McLean, is an American YouTuber who is recognized as one of the greatest competitors of all time in the Fighting Game Community.
Biography
He was born on March 2, 1998, in Townsend, Delaware, USA.
In 2013, McLean participated in his first Mortal Combat tournament at age 13. Dominique finished in 9th place.
YouTube
On July 18, 2009, Dominique started his YouTube channel, but he uploaded his first video (InJusice Harley's Joker Trait Knowledge) on August 3, 2013.
He usually publishes Mortal Kombat 11, Dragon Ball FighterZ, Ultimate Marvel vs. Capcom 3, and Street Fighter X Tekken videos.
In 2014, he won the Injustice: Gods Among Us tournament at Evo.
In April 2015, McLean won the first Mortal Combat X tournament at the Fatal 8 tournament.
In August 2018, he won his fifth title at the Evolution Championship Series in Las Vegas. McLean also took home a $15,000 check.
"I love competing, it's exhilarating for me," McLean told RedBull in 2019. He added: "I don't feel burnt out from the grinding, and I don't plan on stopping anytime soon."
In March 2020, he signed with esports organization Evil Geniuses. "Joining EG has enabled me to continue being true to myself and to deliver that message to an even wider community," he stated at the time.
In the same month, McLean became the champion of Mortal Kombat Final Kombat. In the final match, he was facing off Jarrad "Ninjakilla" Gooden's Liu Kang. "I can't believe I beat pretty much the best player in the world — twice," McLean confessed after the match.
In July 2020, Dominique announced that he will not compete at Evo amid allegations against tournament co-founder, Joey "MrWizard" Cuellar.
"I can not in good conscience participate in an event with the allegations of one the primary hosts of said event. It just doesn't sit right with me," he said.
Later, the esports tournament Evo was canceled. Evo officials declared: "We are shocked and saddened by these events, but we are listening and committed to making every change that will be necessary for making Evo a better model for the stronger, safer culture we all seek."
READ MORE: Who is PashaBiceps' wife?
Gay
In 2018, SonicFox came out as gay in a speech accepting the award for Best Esports Player at The Game Awards.
"I'm gay, I'm black, a furry, pretty much everything a Republican hates," SonicFox said. "And the best esports player of the year, I guess!"
"The more fame that I have, the more I realize, why should I care what people think about me when I can just be me?" Dominique told ESPN after the event.
In September 2019, he came out on Twitter as non-binary, a term people use to describe genders that don't fall into one of these two categories, female or male.
"The more I reflect on my pass and likes, the more this makes sense to me," McLean tweeted. "He also said: "With that being said, I'm coming out as a Non-Binary Man! And I've always thought of myself as 50% masc and 50% feminine."
READ MORE: FouseyTube Net Worth
Trivia
He was added as a background character in the 2D fighting game Skullgirls in 2020.
Dominique was included in Forbes's 2020 "30 Under 30" for Games.
SonicFox – Net Worth
McLean earned most of his wealth from participating in esports tournaments (over $670k), sponsors, and ads on YouTube. Therefore, professional gamer Dominique "SonicFox" McLean has an estimated net worth of $0.5 million.
Featured image source – © Guliver / Getty Images.
READ THIS NEXT: Who is Manny MUA?